177Uploads
144k+Views
127k+Downloads
Early Years teacher.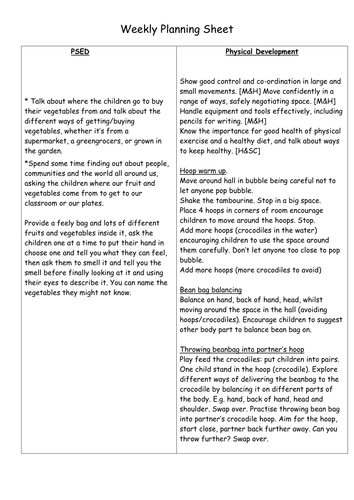 Some Literacy and Numeracy planning ideas, weekly topic ideas and plans for the other areas of the classroom. There is also some worksheets linked to literacy and Numeracy. The pictures to retell the story are under the free section of the website.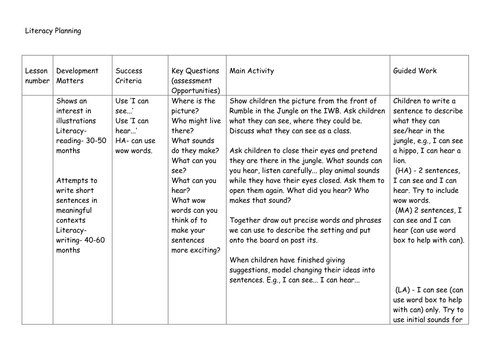 Literacy planning for 4 days for Reception linked to the story 'Rumble in the Jungle.'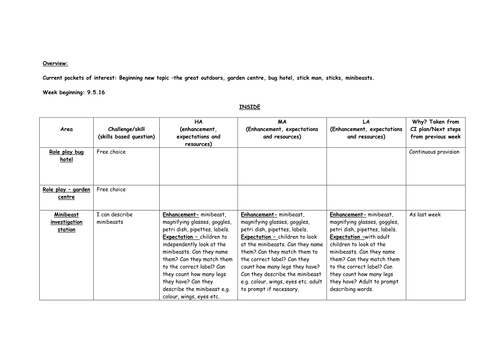 Maths and Literacy ideas as well as ideas for the others areas of the classroom for child initiated play.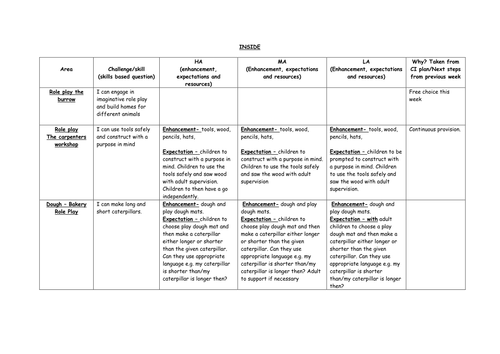 2 weeks of planning linked to 'The Very Hungry Caterpillar.' Includes Literacy and Numeracy activities for Early years and plans for the other areas of the classroom. There is also some worksheets and some are included in the free resources section e.g pictures to match retelling the story and counting worksheets.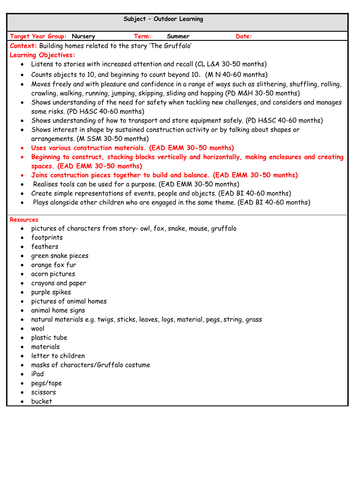 This is an outdoor lesson plan I recently used with Nursery children and was graded as outstanding. It involves retelling the story, counting and building animal homes using natural materials. Also included is some photographs for ideas for the animal homes and some photos of the homes we made.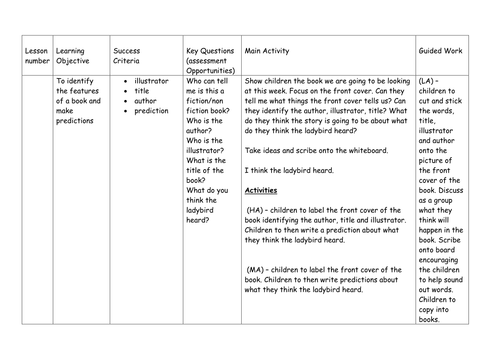 3 weeks literacy planning linked to the story 'What the Ladybird Heard.' for year 1.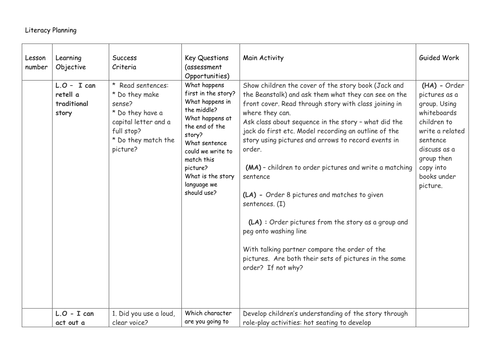 This includes 3 weeks Literacy planning. Involves making posters, writing a letter, writing a new story, retelling story, acting out a story and writing a script.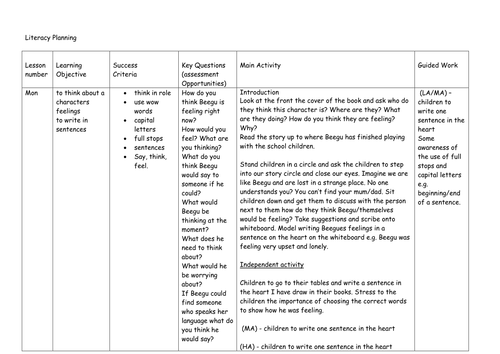 This is 3 weeks of literacy planning for year 1 linked to the story Beegu.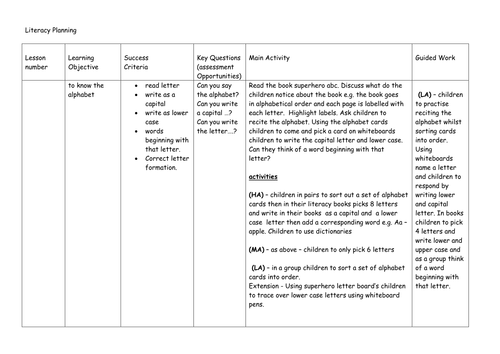 This is 4 weeks Literacy planning for Year 1/Reception linked to the topic Superheroes. Includes the texts Superhero ABC, If I was a Superhero poem, Super Daisy and Max.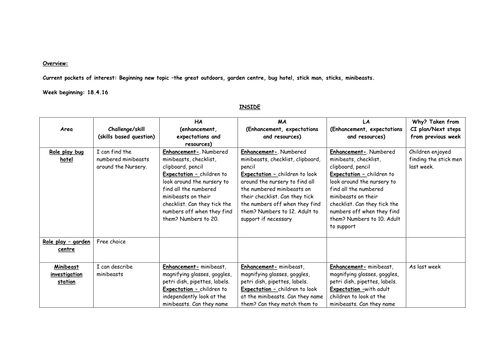 Some maths and literacy ideas for Nursery and activities for the other areas of the classroom .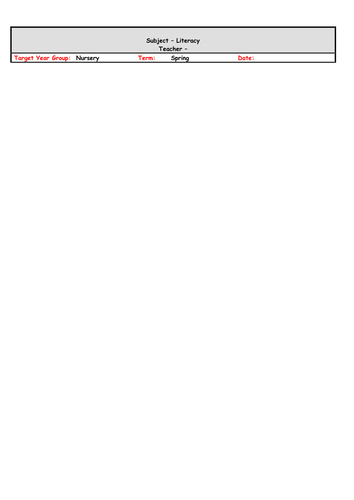 Detailed lesson plan I used for an observed lesson at Easter time. This was for early years children. This sheet matches the worksheets in my 2 weeks Gruffalo planning Pictures to retell the story of the gingerbread man linked to early years planning. Worksheets linked to Early Years Gingerbread Man Planning. Children to stick the gingerbread men in order from 1-5, 1-8, 1-10, 1-13 or 1-20.