178Uploads
113k+Views
103k+Downloads
Early Years teacher.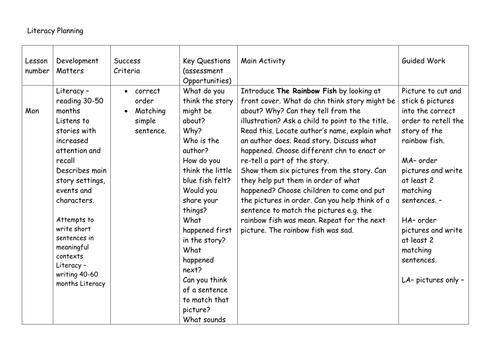 4 days of Literacy planning linked to the story 'The Rainbow Fish' for Reception.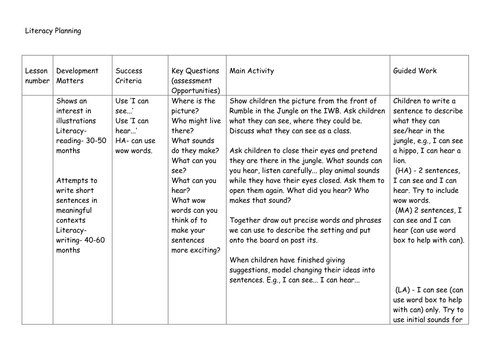 Literacy planning for 4 days for Reception linked to the story 'Rumble in the Jungle.'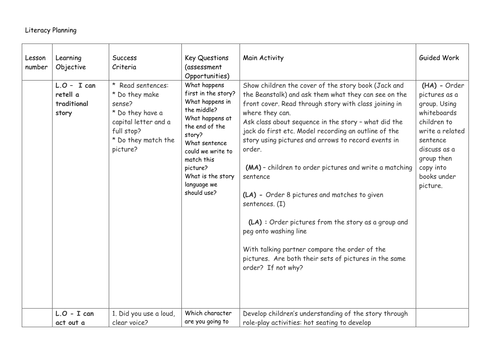 This includes 3 weeks Literacy planning. Involves making posters, writing a letter, writing a new story, retelling story, acting out a story and writing a script.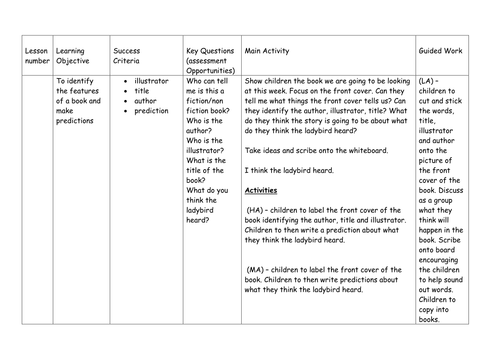 3 weeks literacy planning linked to the story 'What the Ladybird Heard.' for year 1.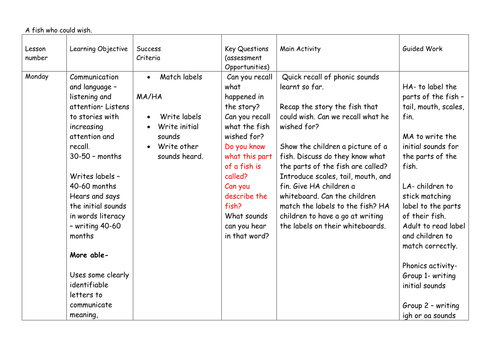 Literacy and Numeracy planning linked to the text A Fish who could Wish for Early Years Activities linked to the story Jack and the Beanstalk which we used in early years. Also we wrote a new story we're going on a giant hunt and retold this story in the outdoor area and using story trays. maths incudes counting beans, adding beans, patten beanstalks, measuring beanstalks, ordering leaves on a beanstalk. literacy includes retelling both stories, describing the giant and making story maps.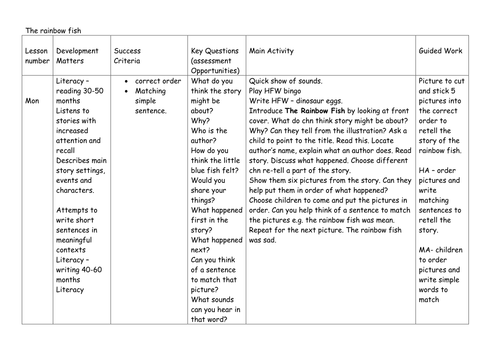 A selection of activities used in Early Years linked to the Rainbow Fish. Includes Literacy and Numeracy activities such as taking away scales, sharing scales, retelling story, think, say and feel, sorry letter and numicon substraction. Topic web on holes. Super topic for getting the boys engaged, Ideas such as digging holes, drilling holes, food with holes and animals that live in holes.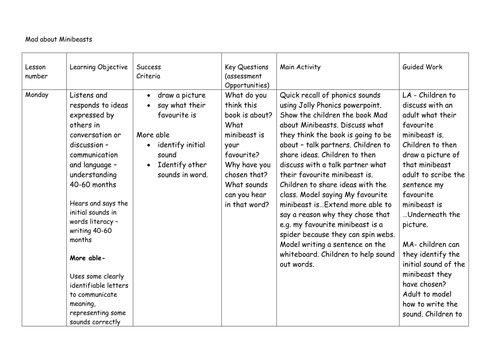 Some ideas for maths and literacy activities for early years using the text 'mad about minibeasts.'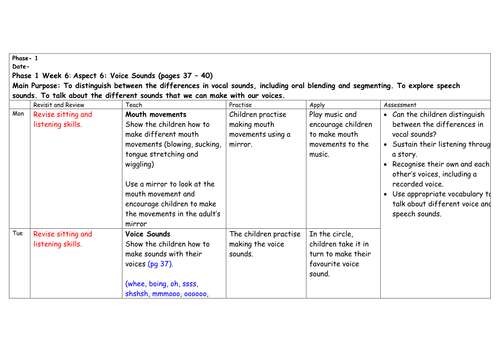 Phase 1 planning using letters and sounds. 6 weeks of planning with 4 lessons per week.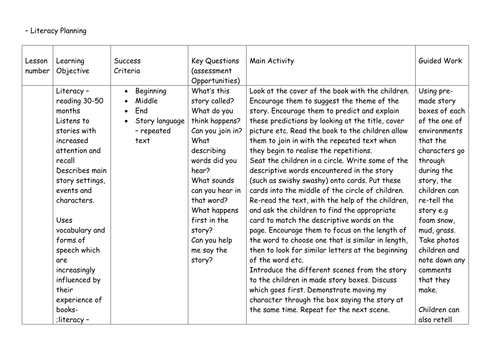 Literacy planning linked to the story 'We're Going on a Bear Hunt' for Reception.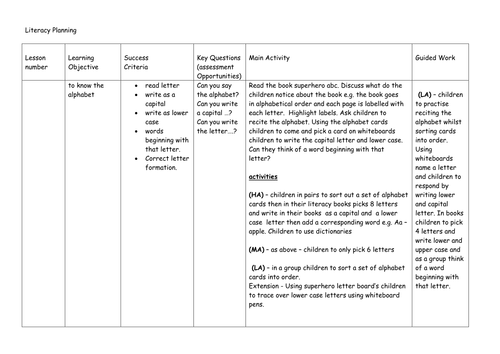 This is 4 weeks Literacy planning for Year 1/Reception linked to the topic Superheroes. Includes the texts Superhero ABC, If I was a Superhero poem, Super Daisy and Max. Activities to match the planning for What the Ladybird Heard for Early Years.