EnglishTipster
English Language Teaching / Learning
4Uploads
177Views
44Downloads
English Language Teaching / Learning

Famous Greek myths: Prometheus and Pandora's Box Gapped text to be completed with narrative tenses (past simple, past perfect, past continuous).

Modal verbs (obligation, prohibition and logical assumption/deduction) The material can be used as a game in the classroom. Students in groups pick up a button and then make as many sentences as they can using the modal verb hidden under it. The sentences are required to be related to the visual on the slide. The group with the highest score wins.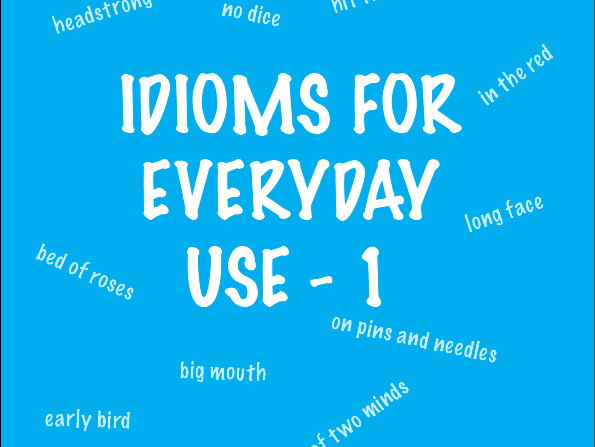 Here are A3 format colorful flashcards to teach everyday English and idioms. It's perfect to use in classroom for almost all age groups.

A grammar worksheet, based on the mythological story of Demeter and Persephone to practice past simple and past perfect simple in time clauses. A gap-fill text is followed by a comprehension check section and a sentence completion part in which students are supposed to use time conjunctions (when, after, before, no sooner … than, by the time). THE KEY IS INCLUDED. Mythological stories are always good resources while creating your teaching materials since they are fun to read.