35Uploads
4k+Views
2k+Downloads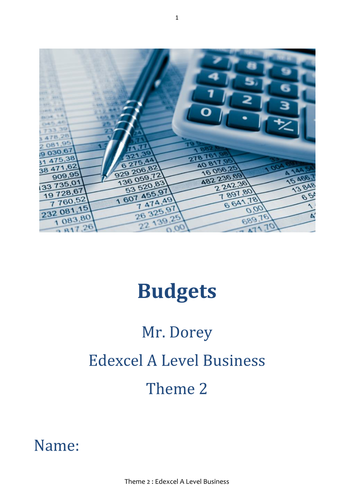 Budgets workbook with integrated activities - print and teach or edit as appropriate. Used for Edexcel A Level Business - Theme 2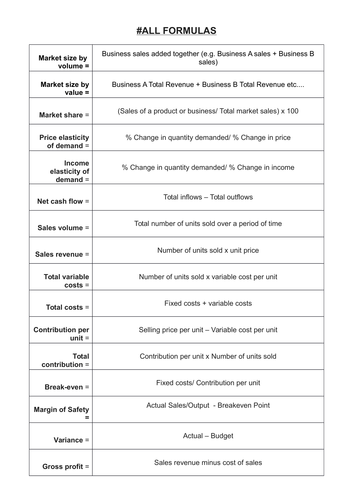 All formulas needing to be known by students for the Edexcel A Level Paper 2 Comes with answer sheet. Excellent starter or revision tool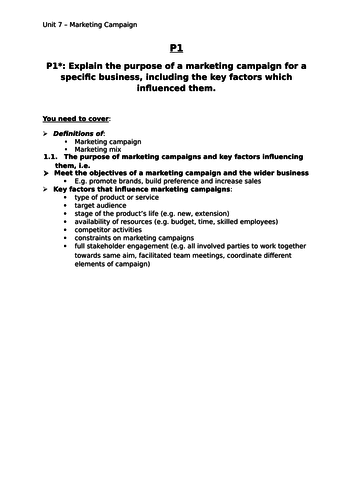 Cambridge Technicals Business Level 3 Unit 7 Marketing Campaign P1 Theory Sheet & Task to meet criteria of P1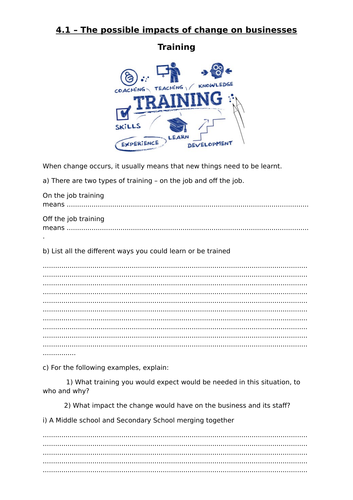 Unit 15 Cambridge Technicals Level 3 in Business Topic 4.1 - Impacts of change on Recruitment Worksheet, theory and answer booklet included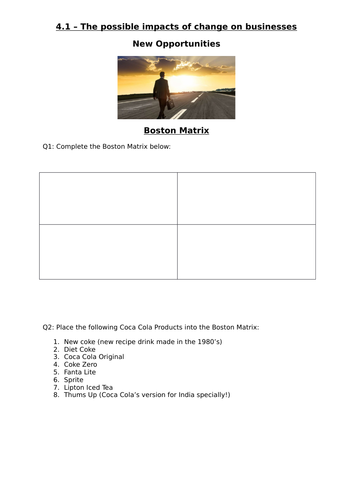 Unit 15 Cambridge Technicals Business Level 3 Complete 4.1 section - all topics covered in 4.1 of Unit 15 Includes: Worksheets, essays & answers sheets Pack contains (all with answer sheets): 4.1a - Impacts of change - Product Life Cycle worksheet + answers 4.1b - Impacts of change - Research & Development worksheet + answers 4.1c - Impacts of change - Training worksheet + answers 4.1d - Impacts of change - Recruitment & Selection worksheet + answers 4.1e - Impacts of change - Cost & Profit Implications worksheet + answers 4.1f - Impacts of change - New Opportunities worksheet + answers 4.1g - Impacts of change - Physical Resource Needs worksheet + answers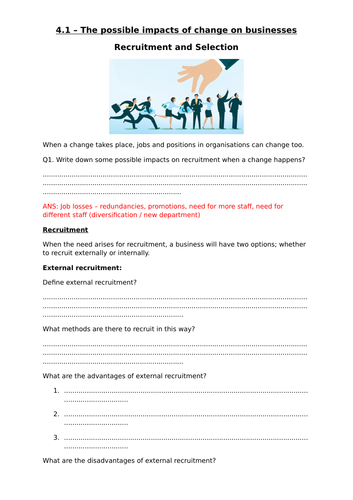 Unit 15 Cambridge Technicals Level 3 in Business Topic 4.1 - Impacts of change on Recruitment Worksheet, essay at end and answer booklet included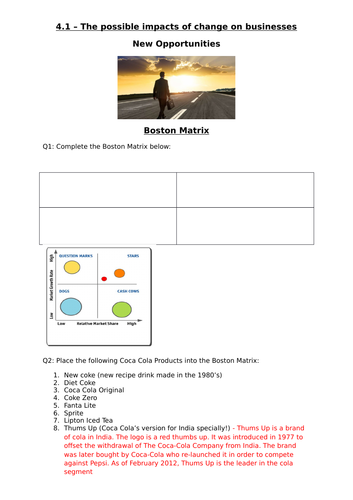 4.1 - Impacts of change - New Opportunities worksheet With essay question at the end Complete with answer sheet too.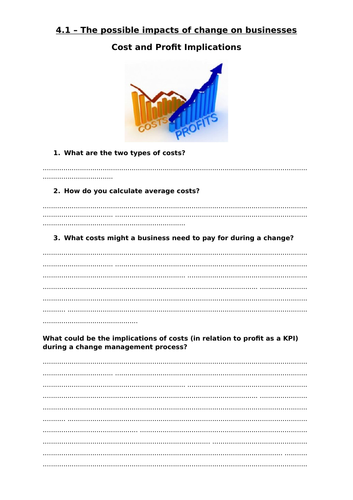 Cambridge Technicals Business Level 3 - Unit 15 4.1 - Cost & Profit implications worksheet with theory and essay at end Complete with answer booklet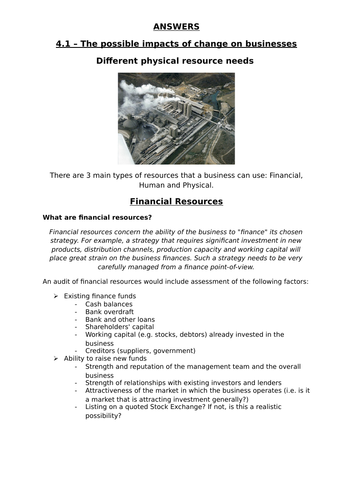 Cambridge Technicals Level 3 Business Unit 15 4.1 - Impacts of change on physical needs short activity with case study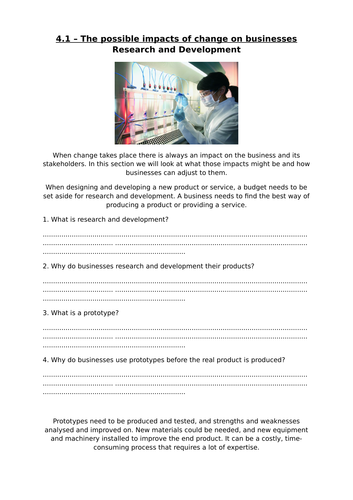 Cambridge Technicals Level 3 in Business Unit 15 4.1 - Impacts of change on Research & Development Worksheet, essay and answer sheet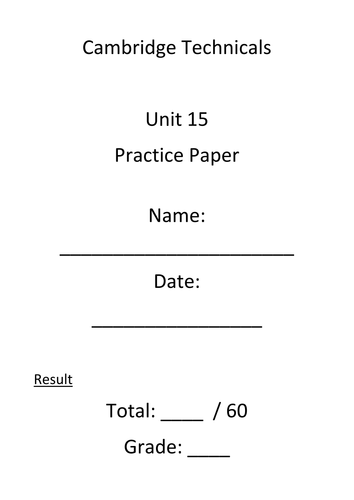 Exam paper for Unit 15 Change Management. Used for Cambridge Technicals Level 3 in Business Unit 15 - Change Management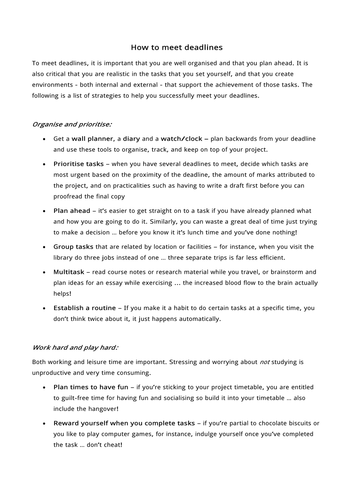 All worksheets / activities for teaching Unit 4 Customers and Communication of Cambridge Technicals Unit 4 - Customers & Communication. Includes theory booklets & answers for every criteria plus a task booklet for students to work through.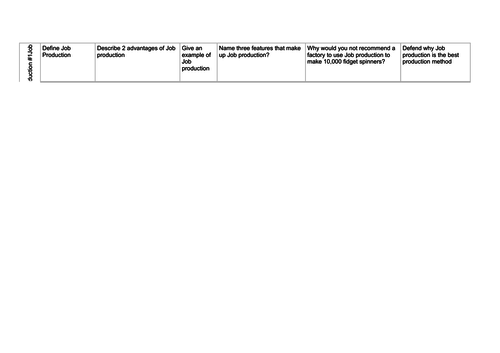 Starter sheets for Job, Batch and Mass/Flow Production Each sheet is tiered in question to start with Knowledge, Application, Analysis and Evaluation question. Great differentiation for all students whilst enabling them all to access the highest levels at the same time.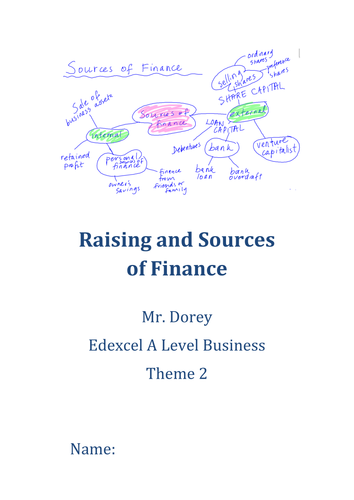 Edexcel A Level Business Theme 2 - all topics covered in student booklets with accompanying teacher answer booklets. Activities integrated - literally pick up and teach or edit as you feel appropriate.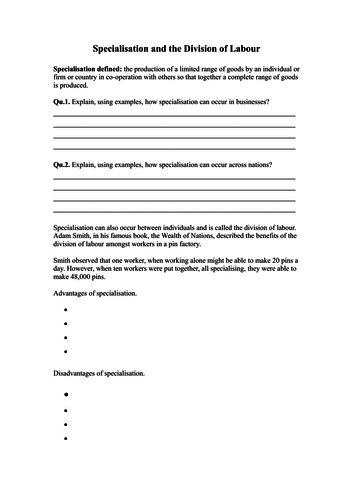 Specialisation and Division of Labour worksheet - for GCSE or A Level Business and Economics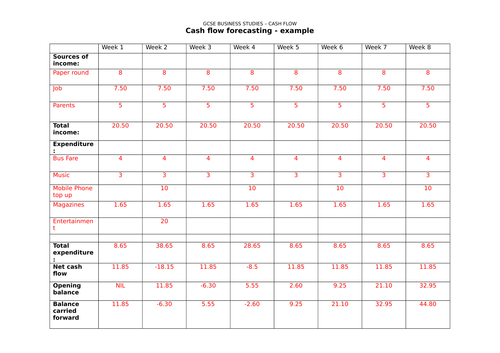 Cash Flow Forecasting Worksheet with answers for GCSE & A Level Business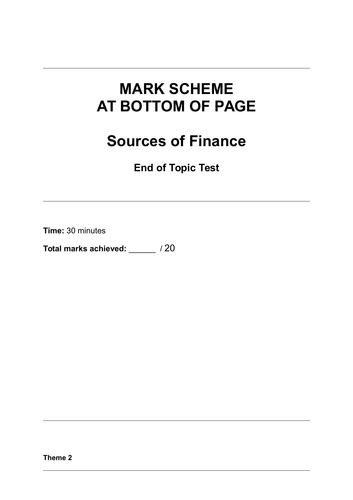 Sources of Finance - End of Topic Test - A Level Edexcel Theme 2 With mark scheme attached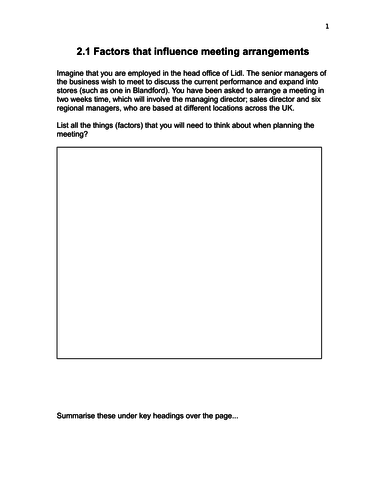 CTEC Business Level 3 - Unit 2 All student worksheets with teachers answer sheets Theory for examined unit from 1.1 to 3.4 inclusive Pick up and teach resource 3.5 onwards coming soon....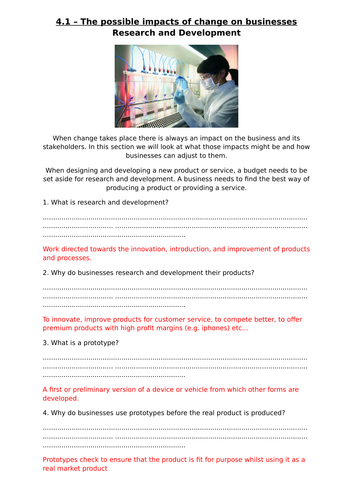 Unit 15 CTEC Business Level 3- Topic 4.1 - Impacts of change on Research & Development Includes answer sheet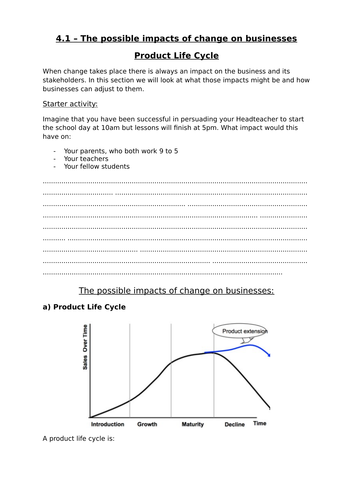 Unit 15 CTEC Business - Topic 4.1 - Impacts of change on Product Life Cycle Answer sheet included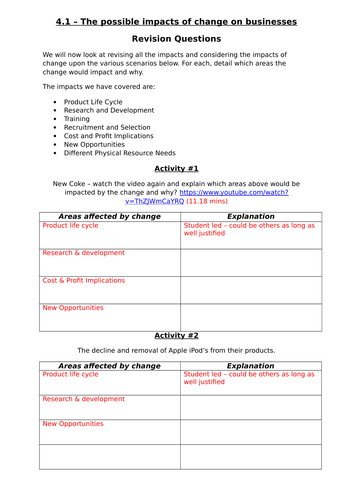 CTEC Business Level 3 - Unit 15 - Topic 4.1 - Impacts of change Revision Questions Answer sheet included