107Uploads
23k+Views
573Downloads
Special educational needs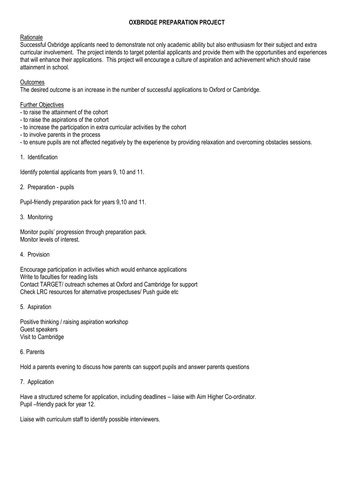 Rationale and outline of a scheme to encourage pupils to aim for excellence. The scheme outlines suggested workshops and activities that would help pupils aspire to oxbridge. A bundle of resources useful for form tutors/ heads of year.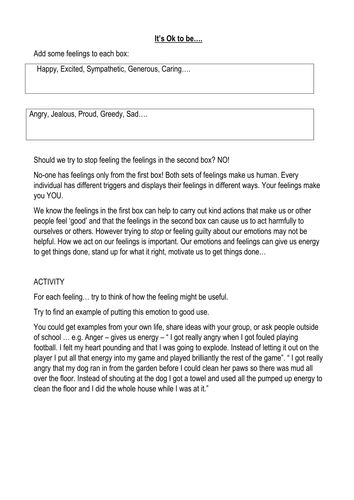 An activity sheet that gets pupils to think about good and bad feelings and to think positively about themselves and put all their emotions to good use.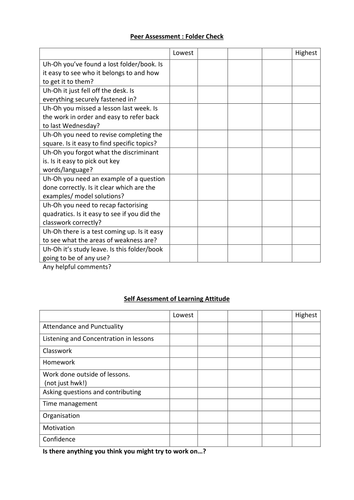 A checklist that enables pupils to self assess their organisation. Originally designed for use with sixth form students who keep all their work in folders. The checklist tries to impress upon students the reasoning behind each checkpoint.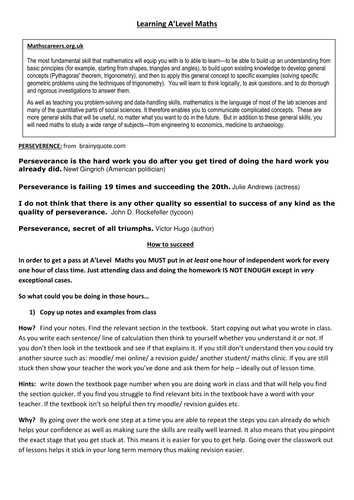 In order to get a pass at A'Level Maths you MUST put in at least one hour of independent work for every one hour of class time. Just attending class and doing the homework IS NOT ENOUGH except in very exceptional cases. So what could you be doing in those hours… -how, hints , why - for each suggestion. A four page handout outlining in detail what students need to be doing.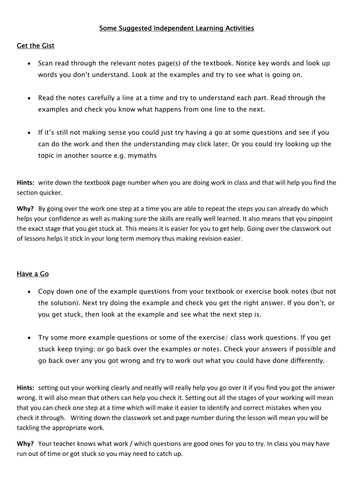 To guide pupils into using their time wisely. Could be used as personalised homework - pupils must select from the types of activities identified.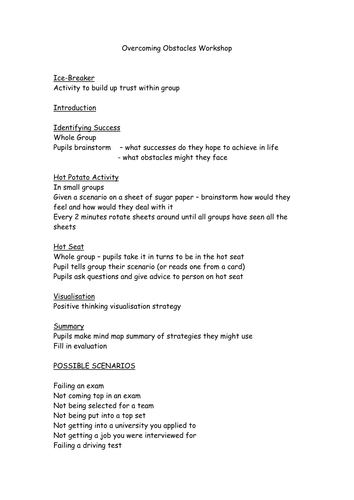 Originally used with high achieving students who may not cope well with stress for fear of failure. A lesson / extra curricular session with suggested activities.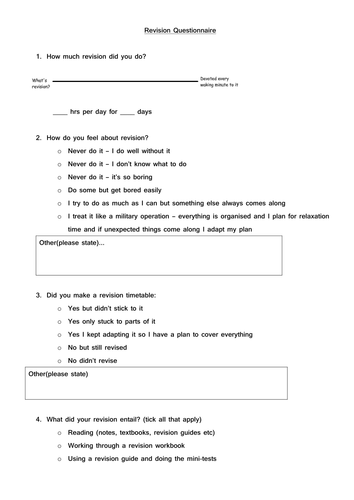 Questionnaire for pupils to complete to enable self reflection and promote class discussion of issues around revision.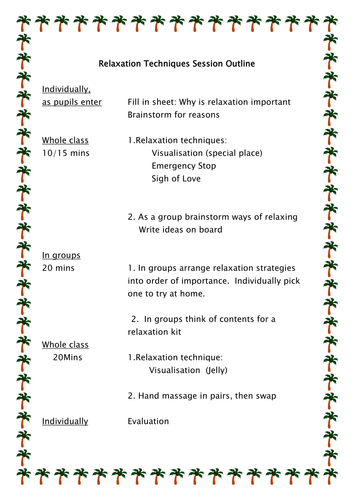 Workshop outlined with some relaxation techniques and activities to get pupils thinking about how to relax/ destress. A selection of workshops and resources that cover study skills templates, initiatives and handouts. Specific helpsheets for pupils about how to learn effectively. Emphasis is on trying to explain WHY certain behaviours/ skills are effective. Workshops, activities and resources to help high achieving pupils overcome issues such as fear of failing; being quiet in class, stress, organisation, independent learning.