Shop
History, Politics, English, International Relations...
7Uploads
2k+Views
177Downloads
History, Politics, English, International Relations...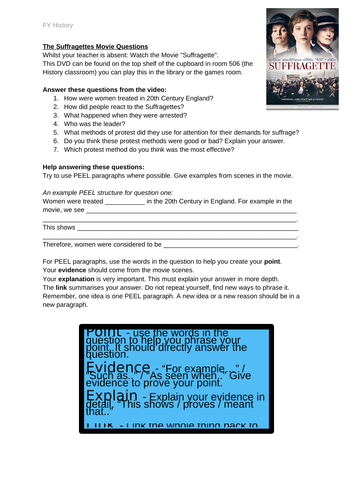 This was used as a cover lesson for a Grade 8 History class. Students are to watch the movie, making notes, then answer the 7 questions on the worksheet. There is scaffolding for those that need extra support or a recap on PEEL paragraphs. There are more open questions too. All questions can be adapted to be discussion questions, debate questions, think-pair-share etc or however the teacher wishes. Can also easily add marks for the questions to make it a graded piece.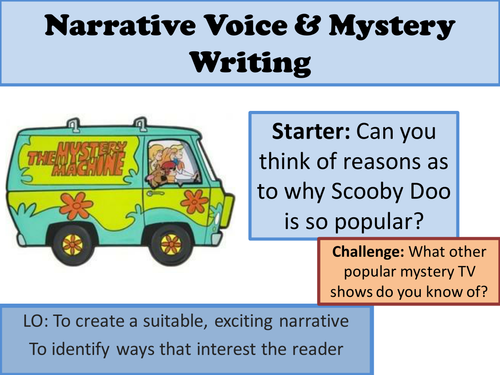 This was created for Year 9 English low ability group. Students have been working on Sherlock Holmes and mystery writing. This was their chance to look at a different style of narrative voice/modern (alternate from Watson/Sherlock examples that we had been looking at). Concepts: interesting the reader, pathetic fallacy, third person, first person etc. All instructions in notes of PPT.
A divided America - why were people moving to the USA? Which people? How were they received in the USA? Why was there a move towards greater restrictions on immigration? The lesson includes video links, primary sources, cartoon analysis, stretch and challenge questions, interesting starter and a plenary. The material needed to complete activities within the lesson are all included in the powerpoint. I suggest printing the first few slides for students to keep in their books for their own reading. This lesson looks specifically at Sacco and Vanzetti, Immigration Laws in the 1920s as evidence to a move towards a more "intolerant" USA in the 1920s. Leads towards the GCSE Question about "to what extent was 1920s America intolerant/society change?"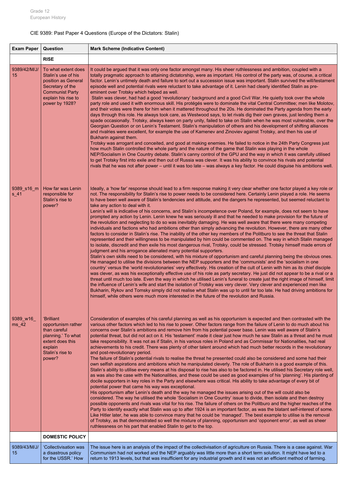 Paper 4 CIE 9389 A-Level. Organised into categories (Rise to power, economic success, rule, totalitarian etc). Past Paper Questions with the CIE indicative content.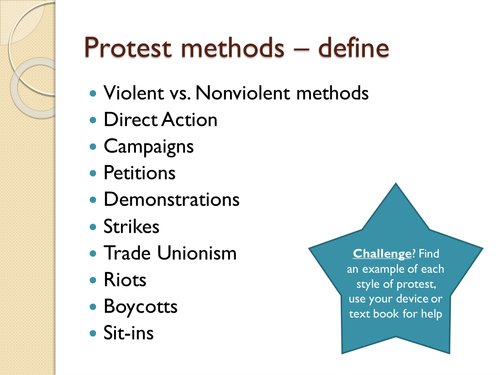 PPT and included resources/activities. Looks at a variety of protest methods in the civil rights movement and works towards answering: which protest method was more effective? Can be used as lecture style or research lesson or revision. Includes scaffolding for lower abilities and challenge questions for higher abilities. Differentiation challenge questions and instructions in the notes of each slide. Focuses on the 1960s part of the Civil Rights Movement. This was originally for AS-level, but can be modified for KS3/4.
This is aimed at IGCSE or A-Level or IB students studying the Vietnam War. It questions whether the song is pro or anti war and why there could be arguments on both sides. Instructions for teachers and answers are included in the notes section of the PowerPoint. There is a hand out included within the PPT for students. Plus details of where you can differentiate. The questions expect PEEL responses, and there are example answers included to go through with learners.
I use this for Cambridge A-Level Europe of the Dictators (Paper 4) when looking at Hitler's Rise to Power. It is good to consolidate their understanding OR as an overview then go through each section with them in detail. The activity includes key questions that are asked by Dan Snow and then students must give some short & long answers to the responses by Frank McDonough. Simply play the podcast from online (using iTunes or another podcast app, it is called "The Rise of the Far Right") and then students must work to write the answers, I use it in the A-Level class as it is too comprehensive for IGCSE Depth Study. If you have lower abilities, pause the podcast periodically to allow time to write answers. The answers are provided.