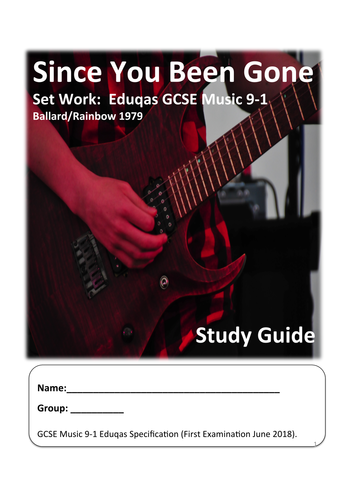 This is a study guide designed to cover all aspects of "Since You Been Gone." Eduqas GCSE Music 9- 1Specification for 2018. Background information, listening links, reference material, lead sheet, lyrics etc. Sheet music is NOT included and available form Sheetmusicdirect. Space is allocated for you to insert your own sheet music. This guide is designed to support the learner in understanding this set work and to keep all reference material in one convenient space.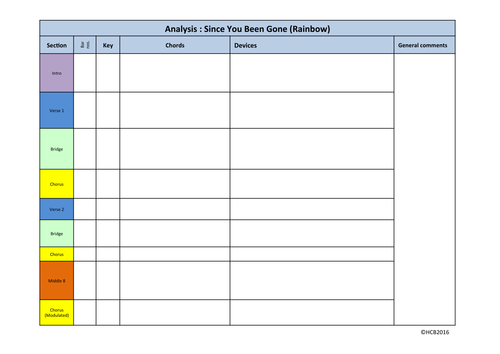 Eduqas GCSE Music 9 -1 (from September 2016). This is a full analysis grid for one of the set works : Since You Been Gone (Rainbow/ Ballard) 1979. This has TWO slides. The first is blank for your own revision / review the second is fully annotated with full detail. The complete musical elements for EDUQAS are covered with full detail for each section of this song. There is, perhaps, a little more detail than required but this may prove useful for your high achieving learners. Small update - terminology change from bridge to pre chorus.
This is a selection of resources to support the understanding and wider concepts of Area of Study 1: Musical Forms and Devices within the Western Classical Tradition. The preview gives very little away... It has 75 slides covering: Baroque, Classical and Romantic Styles as well as composers and instrument development within historical contexts. Each compositional period covers key inventions / developments to place this securely in the mind of the learner as well as specific compositional devices. This can be used as a stand alone student support booklet to ensure thorough coverage and wider understanding for AOS1 Eduqas, GCSE Music. However, it would work equally well as a set of separate research / listening activity homework. Additionally these could be set as starter / plenary or even cover work. Included here are 50 extensive score and listening references with research and listening activities. This is really going to keep everyone busy!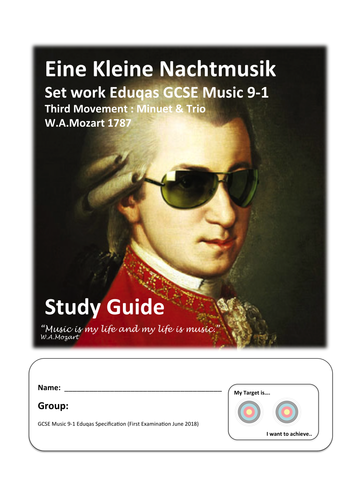 This is a study guide designed to support all aspects of "Eine Kleine Nachtmusik." Background information, listening links, reference material and full sheet music are all included for the study of this Set Work for Eduqas. This guide is designed to support the learner and keep them interested and focused during the study of this Set Work. It contains a wide range of tasks to support learning. All reference and support material in one convenient place.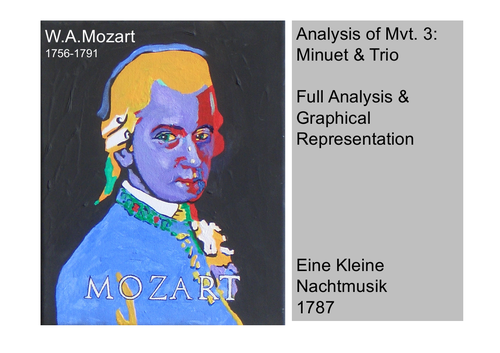 This resource contains 18 slides in total including: Key contextual facts. Identification of main and secondary themes for both Minuet & Trio. Fully annotated score with Roman Numeral and chord names identified. FULL and detailed analysis of Minuet & Trio identifying key features related to key words (colour coded). FULL harmonic analysis. Blank score analysis sheets for your own learners. Full grid representation to show sections and features within. Blank grids for your own learners.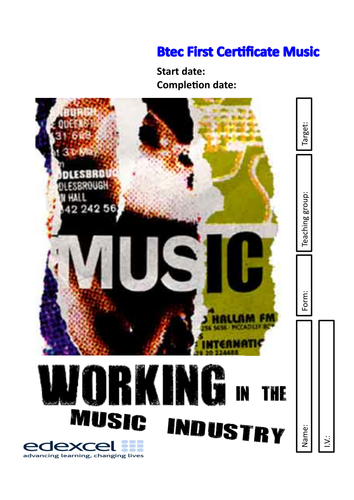 BTEC Unit 1: Working in the Music Industry. Student workbooklet and some support material for tasks.
This is a listening diary set up for Eduqas GCSE Music 9-1. It includes two diaries : one supported and one unsupported. The unsupported diary includes rationale, full terms for Eduqas GCSE Music 9-1, OFQUAL reference to levels 8, 5 and 2 (appraising) and several diary sheets for listening entries. There is an exemplar diary entry as well as a key terms reference sheet. There is space for teacher feedback and learner responses. At the back there is space for spelling corrections. The supported diary includes a reduced list of key terms and supported writing frames for diary entries as well as the unsupported sheets to show progression as skills develop. This diary tries to satisfy the needs of both learner and teacher. The learner has space to write and focus on key elements as well as respond to teacher feedback. The teacher has space to comment and support a developing musical vocabulary. This is uploaded as a PDF file. Updated 10.01.17 : Typo corrections in supported document. Removal of specific term detail on front cover. Writing lines included for diary detail.
Having searched endlessly for a selection of varied musical quotes, I decided to make my own. Hope you find them useful!!
Find 10 things on the Score - Ensemble Music. 10 points to find on each score with two extra bonus questions on each activity to stretch and challenge. This can be an individual, paired, table or whole class activity or homework. There are five separate resources here: Each resources comprises 26 slides . The first two slides can be copied for learners to work on independently with the remaining slides covering all answer detail highlighting score detail. Five separate ensemble pieces are included here with each using apprximately 3 -6 bars of each piece. Pieces include: Schubert Lieder Mozart Oboe Quartet Mozart Clarinet Quintet Handel Zadok the Priest Vivaldi Winter
This is a powerpoint document with 62 slides that show how a MAJOR scale is built. There is a demonstration of C Major showing the tones and semi tones with two further activities building G major and finally D Major. Scales are built up step by step showing clearly on the keyboard diagram and reinforcing the tone and semitone steps. This is intended to be simple and straightforward as an introduction to major scales. I have used this for both Key Stage 3 and 4.
This is a really useful resource bundle for Eduqas GCSE Music 9-1. It has everything you need to cover set works - with student support books and full analyses. In addition to this the Listening Diary and "Find 10 things" can form useful regular homework / activities that will support the development of music theory and appraising skills.
This is a set of resources I use specifically with Year 7 in a unit of work where the keyboard is introduced. It is a familiar piece by a "Great Composer" that is accessible for beginners and provide a challenge for more able keyboard players. Five sheets are included which range from: Right hand melody with note names given to right and left hands with phrasing and dynamics. I usually colour code my worksheets so both learners and myself can see quickly who is working at what level.
20 Activities - 5 for each AOS. Student worksheets and display slides with all answers. Developing music theory and analysis skills. Each separate activity actually includes12 questions - the final two questions allowing for stretch and challenge. I have used these as homework, starters, individual as well as group activities.
This set of resources includes scale construction - major and minor as well as a very user friendly PPT on working through key signatures and how to define the key. All these resources are designed to make the music theory accessible and user friendly for students.
This is a 34 slide Power Point presentation to support the learning of KEY SIGNATURES for GCSE Music courses. GCSE MUSIC courses required knowledge of up to FOUR sharps and FLATS - Major and Relative Minors. This power point presents quick ways to work out the keys of up to 4 sharps and flats both Major and Relative Minor. Slides include piano keyboard to show semitone counting to reinforce understanding. All slides with key signatures on are fully animated to reveal the thinking required and the answers.
This set of resources comprises SIX separate activities. Each starter looks different so learners do not become over familiar with the format. Each activity is designed to support the appraising paper, in particular, identifying features from a printed score. My learners come from diverse musical backgrounds and these activities are designed to introduce basic skills as well as reinforce those already known. Each activity has 2 bonus questions for your more able learners which will stretch their knowledge and hopefully prompt questions from others. I have named them starters but these can be used as homework, revision or cover work. I have been using these as homework/starter activities with peer marking and review at the beginning of a lesson. Each activity includes: 28-29 slides. One short excerpt from well known Mozart pieces - manuscript copy. Learner answer sheet with 10 specific key points to identify as well as space for feedback. 2 bonus questions included on every sheet. Full answers identified on following slides for review / marking. Manuscript excerpts include: Sonata in C K545 Turkish March E.K.N Trio Theme & Variations on "Ah, vous diraj-je Maman" Minuet in F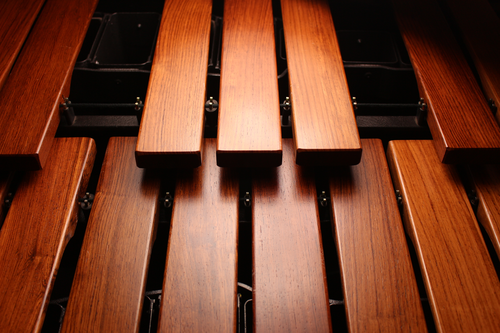 This resource bundle includes: Since You Been Gone (Ballard / Rainbow) Student Study Booklet and Analysis Grid. Eine Kleine Nachtmusik (Mozart) Student Study Booklet and Analysis Grid. Study Booklets The Mozart Study Booklet contains 43 pages with a full range of tasks and activities including listening references and information on and around the set work to develop a thorough understanding. Full score included. Since You Been Gone Study Booklet contains 34 slides with space for your own sheet music. This Study Booklet contains a full range of activities with clear referencing on and around the set work. Analysis Grids Since You Been Gone FULL analysis Grid linked to all KEY WORDS for EDUQAS. Eine Kleine Nachtmusik analysis includes a fully annotated score. Grid representation and blank grids and scores for your own learners.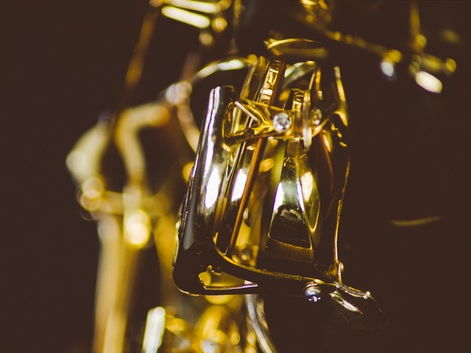 Eduqas GCSE Music 9-1 AOS3 Music For Film - Find 10 Things This set of resources comprises 5 separate activities, all based on Film Music Excerpts: James Bond Main Theme Skyfall Magnificent 7 Hedwig's Theme Superman Each activity develops score reading and identification skills covering a range of key musical features (10 with 2 bonus) in EACH activity. Each activity consists of 28 slides. The first 2 slides can be printed off and handed out as an activity. The final series of slides covers all answers identifying key point on the score. Although I have listed these as starters, they could be used as homework, plenary or even cover work providing the prep has been covered. All tasks look slightly different.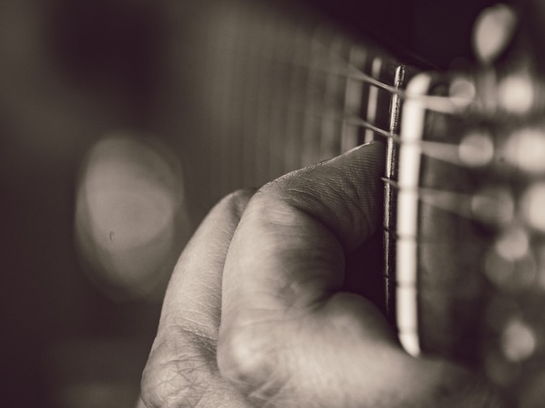 This is a collection of FIVE starter / plenary / homework activities linked to Area of Study 4 : Popular Music Eduqas Specification. I have used this as a starter / homework activity. It could easily be used as a plenary / cover work as required. ALL answers are fully identified individually on the presentation making peer marking straightforward if desired. Each activity contains 28 slides which include: The score extract and a grid with specific elements which can be identified from the score. This can be copied easily for individual student work. A range of musical devices and key points are visited which relate fully to key words and understanding identified within the Eduqas specification. Musical extracts include: Rainbow - Since You Been Gone Britney Spears - Toxic Europe - Final Countdown
This is a substantial powerpoint with fully embedded sounds. There are 23 slides covering basic and extended chords on C. Each slide shows a clear two octave piano keyboard - showing all note names. As the slides progress the piano keyboard shows the notes present in each chord. There are two speaker buttons - when pressed one will play your named chord harmonically and the other will play the chord melodically. The following chords are included: C major triad C Sus 2 C Sus 4 C5 C6 C7 C9 C flat9 C add 9 C11 C13 C major 7 C minor C minor 6 C minor 7 C minor maj 7th C minor 9 C diminished triad C diminished 7th C minor 7 flat 5 / half diminished C augmented triad This is not designed to be presented in all one session but rather a reference point. It very clearly shows the notes in the chord and you can choose to hear how they sound. All chords have been embedded. This is uploaded as powerpoint and you can easily arrange the slides in an order that is appropriate for your learners - leaving extended chords towards the end perhaps.
This is an extremely useful PowerPoint document that I have used with both KS3 and 4 for a range of activities. Starters, notation / aural recognition. THIS IS A FULLY INTERACTIVE ACTIVITY WITH EMBEDDED SOUNDS. NO INTERNET CONNECTION REQUIRED TO RUN THIS IN THE CLASSROOM. The resource has 14 slides. Each slide has a one octave piano keyboard presented vertically as in GarageBand. Each piano keyboard has ALL notes clearly identified. Each note played will produce the corresponding audio pitch on selection. Each slide has a treble clef stave and will display the note you have selected on the staff notation. Hitting the RESET button will automatically return you to the home screen.