Helenfharvey's Shop
A primary teacher, writer and music specialist. Resources are primarily linked to English and maths at KS2.
22Uploads
269k+Views
348k+Downloads
A primary teacher, writer and music specialist. Resources are primarily linked to English and maths at KS2.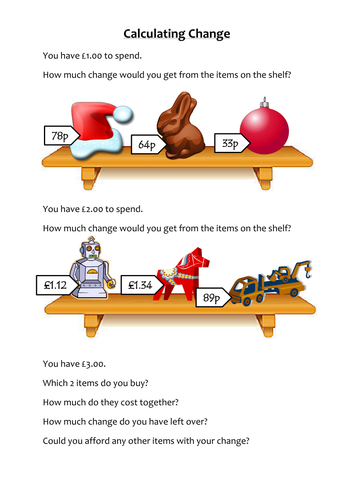 2 Differentiated worksheets in which children calculate change from £1-£5 from toys on a shelf. Suitable for yrs3-4. Christmas theme. (but you could always change the clip art).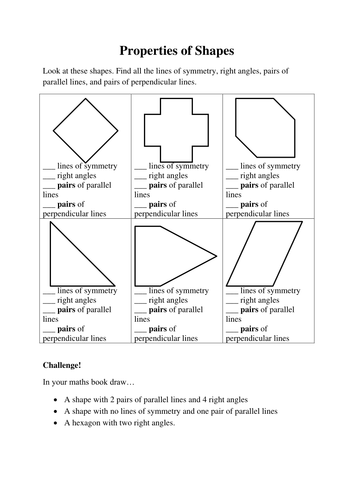 Pupils identify properties including: lines of symmetry, right angles, parallel and perpendicular lines on a range of unusual shapes. Fits with lower KS2 new curriculum.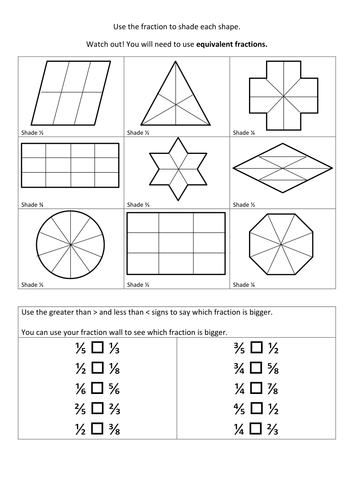 Identify equivalent fractions by shading different shapes. Say which fraction is greater or smaller. Suitable for KS2 NC 2014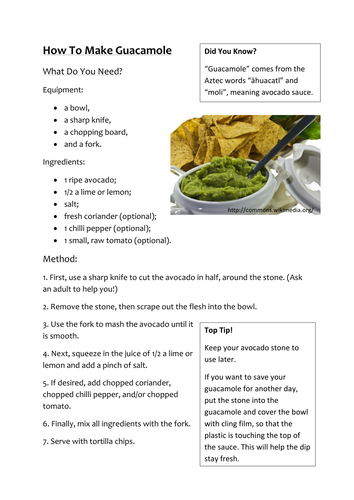 A model recipe, which can be used as a base text for talk for writing, or an example to spot key features. Linked to Mexico/North America geography theme from KS2 curriculum.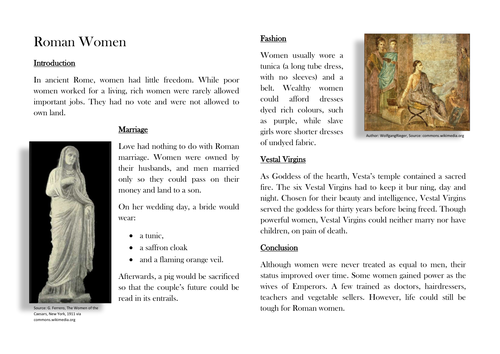 Non-chronological report on a Roman theme to link to topic/history curriculum for KS2. Includes key features, good for use as a model text for talk for writing.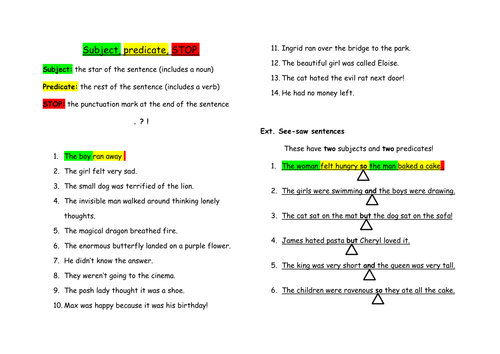 Grammar resource for identifying subject, predicate and full stop using different colours. Fits with Rainbow Grammar scheme.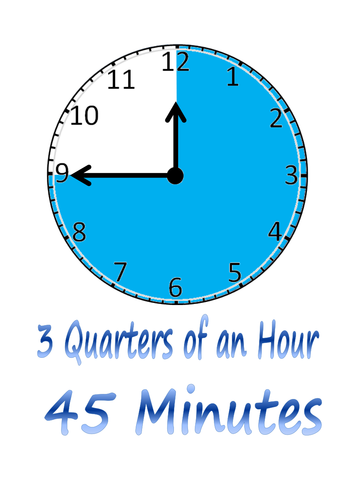 Posters to remind pupils how minutes there are in a quarter of an hour, half an hour, three quarters of an hour and a whole hour. Can be displayed on a working wall during time unit.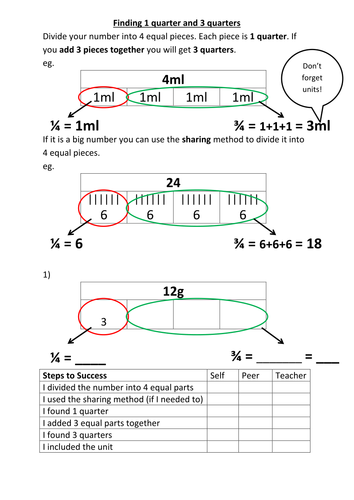 These worksheets are designed as a step-by-step guide for KS2 children who are struggling with the method for calculating fractions of numbers (quarters, thirds, fifths). Includes success criteria tick-box for pupil and teacher to make the method clear and motivate the pupil to get better, step by step.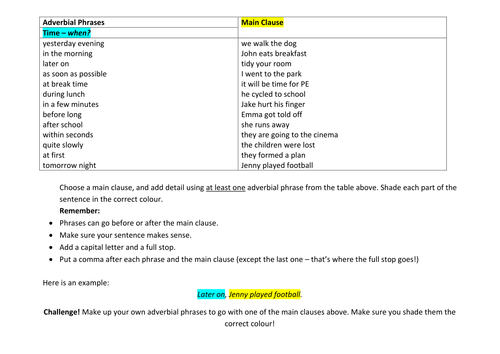 3 differentiated worksheets for KS2. Add adverbials for time, place and manner to main clauses, and shade the adverbials to show what type it is. Fits with NC 2014 SPaG.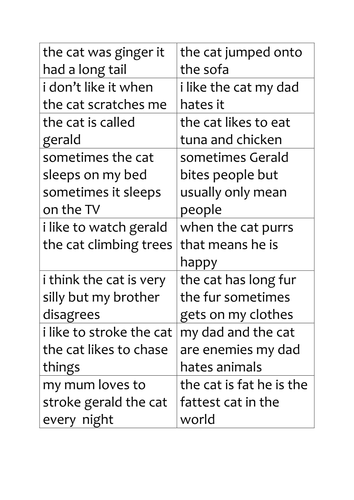 Get pupils to work in pairs to sort the cards into two piles: a pile where they think it is one sentence, and a pile where they think it is two. They can then write on the cards to add capital letters and full stops.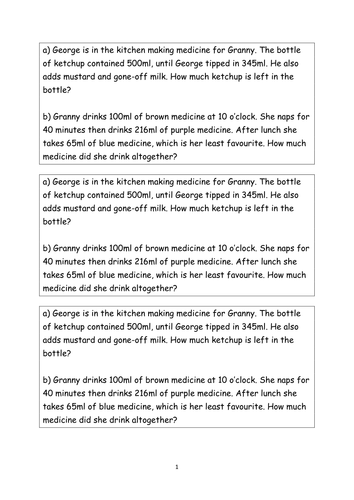 Maths resources relating to George's Marvelous Medicine, linked to measures and factors. I used these to engage my LA maths group in their work, to increase motivation. We read the story to support our work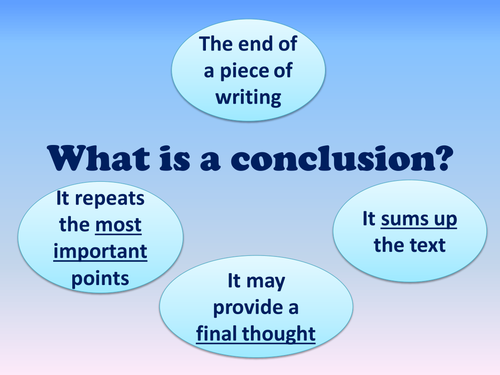 Very short (!) powerpoint about what to include in a conclusion for a non-fiction text such as a non-chronological report.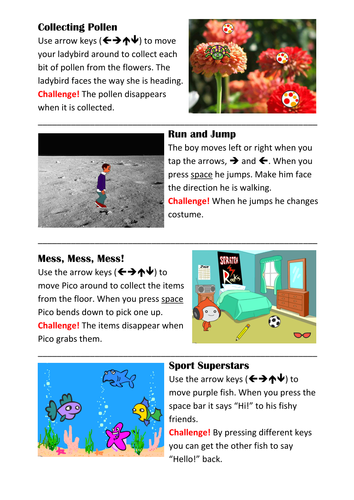 After introducing pupils to basic commands on scratch they can choose one from a series of creative animation challenges. They need to fulfil the success criteria (tick box at the bottom), but other than that they can be creative. Includes built-in extensions.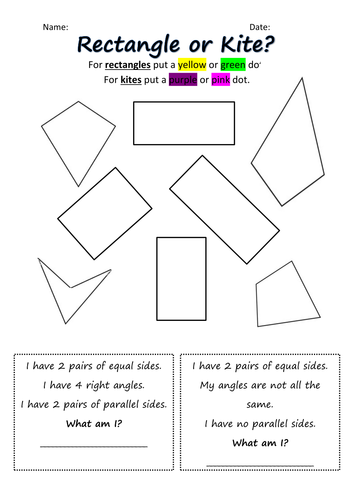 I used these to introduce different quadrilaterals to year 4 pupils.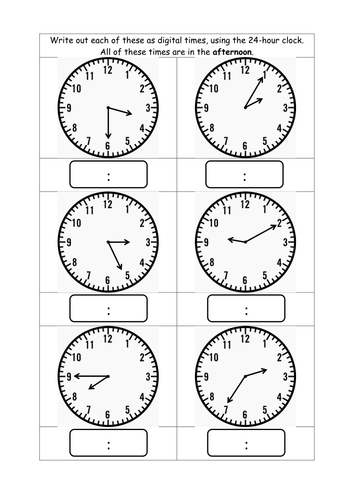 Worksheets to convert time between analogue and digital, in either direction, including 12-hour and 24-hour clock.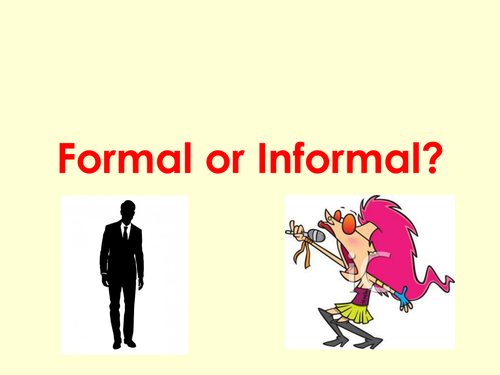 1) A powerpoint with examples of formal and informal, followed by a fun quiz. 2) A letter of complaint about a pizza restaurant. Children have to choose the more formal words to write the letter.