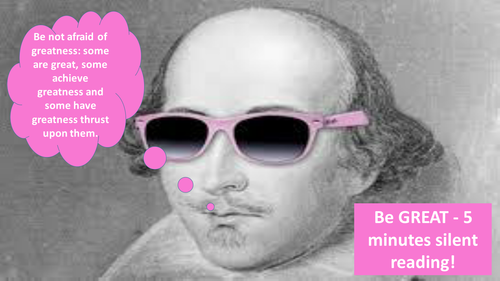 An amazing value bundle of 4 introductory lessons, worksheets and power points. Introducing the play, introducing the style of AQA question and context and reflecting on Act One. Ideal for the new AQA GCSE Literature assessments. These lessons are stand alone, with accompanying worksheets. Could also be used for for KS3 introduction to the play.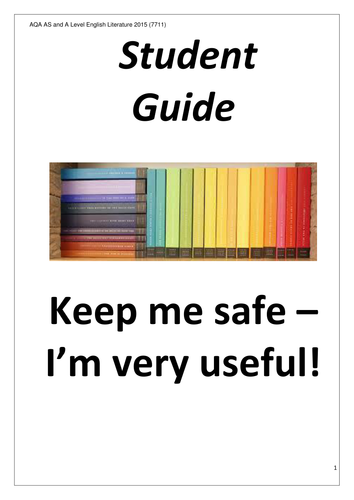 An outline of the new A level AQA Literature course, designed for students but also useful for teachers new to the course. Outlines Assessment Objectives, set texts (you will have to adapt this for your own chosen set texts), expectations, wider reading, literary vocabulary and a possible route through the course in preparation for examination at end of Year 12.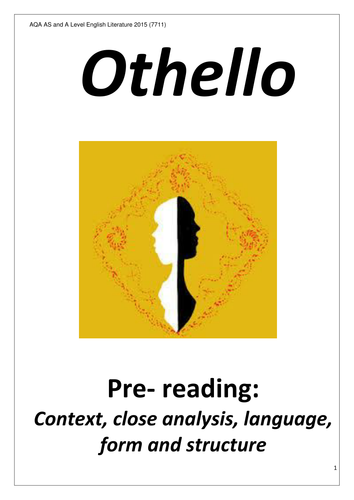 A great resource for context with some introductory notes on how to respond to Assessment Objectives, two clear homeworks linked to AOs and some Language, Form and Structure ideas. Would link really well with Flip Classroom ideology as tasks can be completed before lessons and thus inform more meaningful discussion of text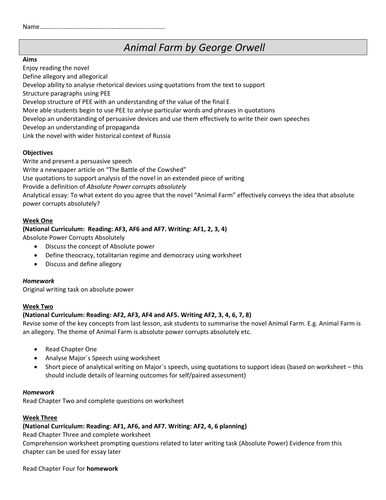 A comprehensive scheme of work, including ASF tasks for Speaking and Listening, Reading and Writing.
A lesson and worksheets on effective ways of addressing AO4 by linking the poems within the anthology thematically or contextually. Worksheets for the students to undertake activities.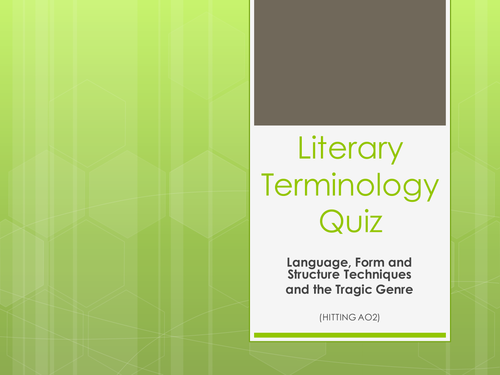 A self standing quiz, takes about 40 minutes, could be ideal for a cover lesson as it involves self assessment and the possibility of a useful and worthwhile lesson with no teacher input whatsoever. Possibly more useful if students are given the A4 Literary Terminology Sheets for revision a week before!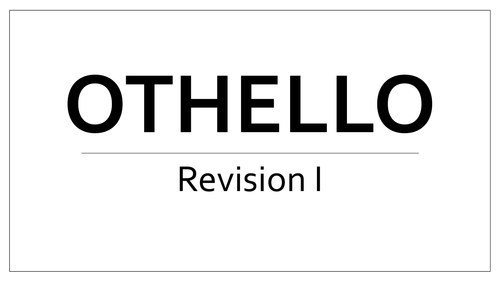 a range of ideas and information, with links made between Othello and other plays for AO4. Lots of hints on exam preparation and 6 different exam style extracts with quick exercises to hone technique. Model paragraph also provided and highlights to support in finding key quotations and analysing them.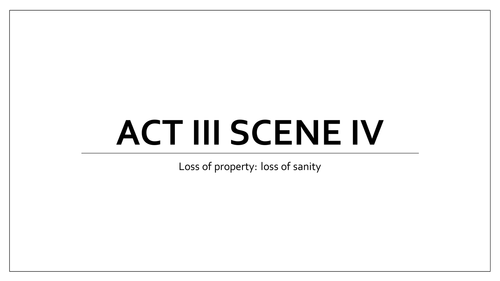 a close analysis of the handkerchief and Othello's tragic decline in Act III Scene IV. Exam style question with specific pointers on how to address the AO's according to the new AQA mark scheme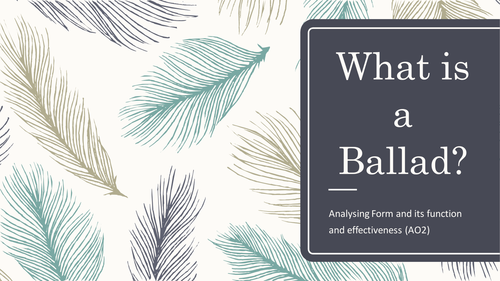 an outline of how to approach this poem for the new AQA A level Literature. Hits Assessment Objectives
A revision resource with activities for students to address the assessment objectives in exams and make a note of key vocabulary for each poem. The template document can be shared with students for a collective revision through shared documents or can be printed and students can fill in during a lesson or for personal revision
This power point was designed for a lecture style revision session geared towards the new AQA Literature syllabus. The lecture covers key revision points, key terminology, contextual information and video clips of rising action and dramatic climaxes in the play. It's a good 40 minutes in lecture format or could be adapted to 2 to 3 lessons.
Great set of revision materials, could cover at least 6 lessons or be used as a student independent resource for revision and personal study.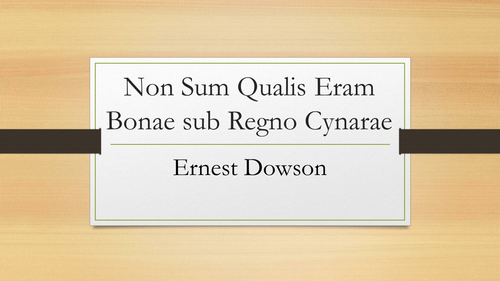 a resource for the new AQA A level Literature pre 1900 poetry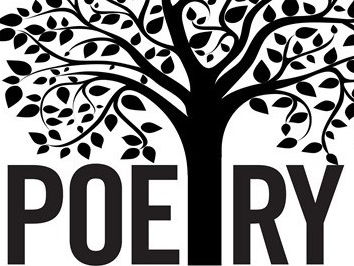 A series of power point lessons which will take you through all of the poems except one in the anthology for study of the pre-1900 section. This resource could be used for long term absence, as a revision pack or just to save you lots of effort with planning. the power points cover all of AQAá assessment objectives, with information on context and language, form and structure. There are also suggestions for exemplar exams and making up exam questions. Overall, a great bundle if you are teaching the new AQA Literature poetry anthology at As level.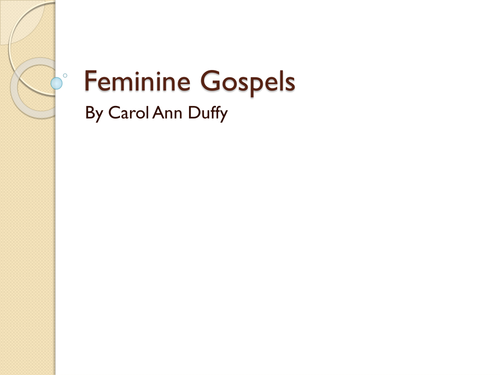 A range of power points and worksheets designed to accompany teaching of Feminine Gospels. Some assessment tasks based on th new AQA Literature A level.
Two power points with close reference to the assessment objectives outlines by AQA, with some specific focus on what my students always miss - the FORM and STRUCTURE within the extract and play as a whole. Some timed essay style questions and useful video clip of Emilia's speech "If wives do fall" which provoke the students to consider Feminist and Marxist interpretations of the play.
A great resource if you're teaching the post 1900 poetry for the new A level Literature syllabus. there are power points for almost every poem. This is great for long term cover, as a revision bundle or just to save teachers new to the syllabus load of work.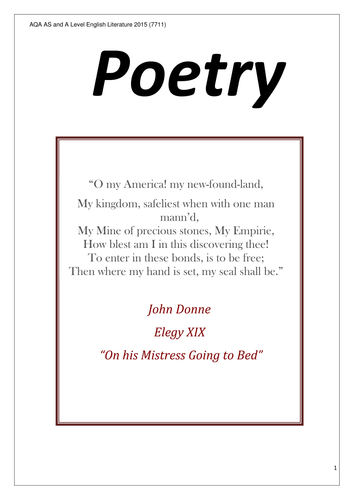 pre-reading materials and power point to work through To John Donne, with an overview of the original poem by Donne and an exploration of intertextuality in post modern poems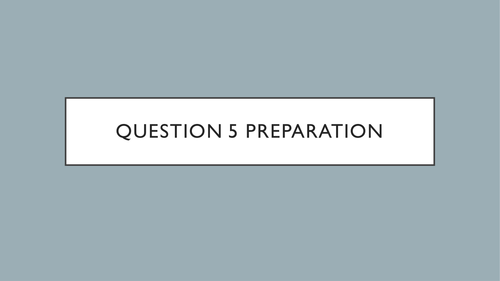 a simple power point for stimuli for question 5, using images to plan and plot successful creative writing
A range of resources for the new AQA syllabus, with literature and language components and some A level literary terminology quizzes which would suit more able candidates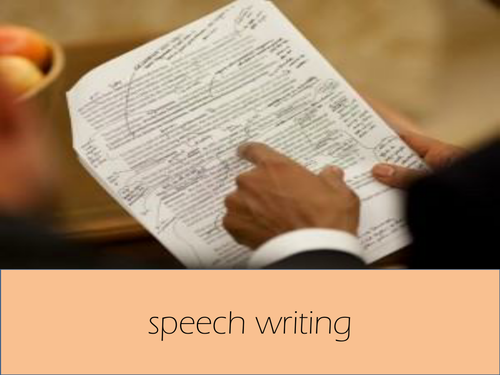 Resources to identify how to respond to a speech writing question, with video clips of excellent speeches and notes on language techniques and structure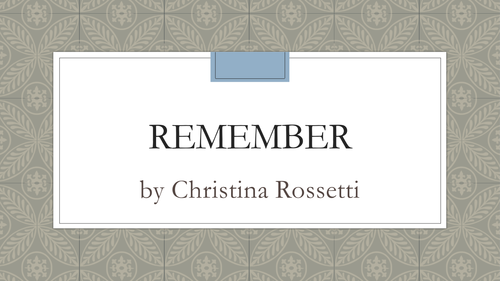 specifically designed for new AQA English Literature AS level, an introductory lesson that covers all of the Assessment Objectives, could be used as a stand alone flip classroom resource or for revision.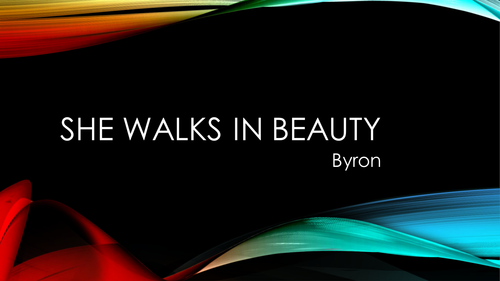 Great first lesson with an overview of AO3 as well as a careful look at aspects of language and structure in the poem. Two potential timed essay exam style questions at the end and a homework task on Rossetti. Fab stand alone lesson, could be used as an intro to the poem or as a revision task.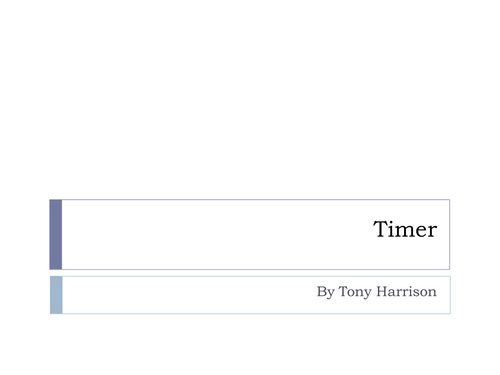 power point for students to work through narrative viewpoint, irony, modernism and language and structure of the poem