I-edify19's Shop
Secondary school teacher with with an interest in practical, self-explanatory resources that encourage independent thought and natural curiosity.
19Uploads
6k+Views
16k+Downloads
Secondary school teacher with with an interest in practical, self-explanatory resources that encourage independent thought and natural curiosity.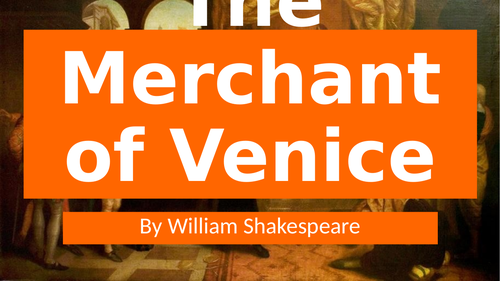 Extensive scheme of work aimed at Year 8/KS3. Powerpoint addresses a range of issues from the play as well as exploring character and events. Each act and scene is objective focused and begins with a starter activity which allows students to talk about an issue before addressing it in the play. Interwoven in the powerpoint are a range of reading and writing assessments, the former worded in the style of GCSE/KS4 examination questions. Powerpoint comes with accompanying study booklet which contains key scenes from the play, some in full, others edited down.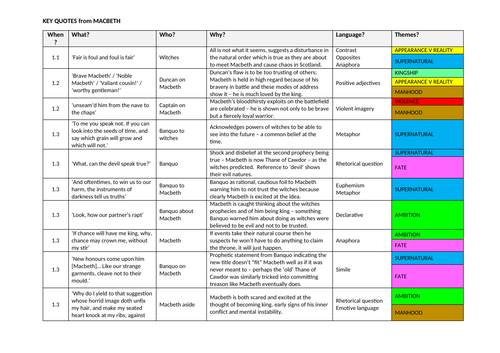 A collection of quotes from across the play which should prove useful when revising for 'whole play' exam coverage. Simple, intuitive design which captures a key quote from the play and identifies who said it, why (a brief explanation of its meaning), any language devices of note and themes the quote points to. The latter are colour coded so students can identify them more easily. Included as a Word doc for editing and a PDF.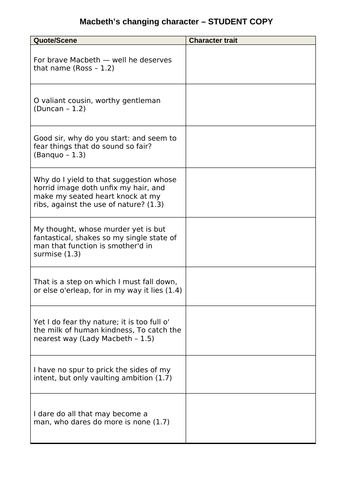 Worksheet with key quotes from Shakespeare's Macbeth that chart significant changes in Macbeth's character at different stages of the play. For use either during reading or as a revision exercise post-reading. Activity is pertinent to GCSE English Literature questions for all boards that question Macbeth's development as a character throughout the course of the play. Act and scene information is included to help with navigation. Available in a simple MS Word document with 2 versions for use in lessons: a teacher copy with indicative content and a student version.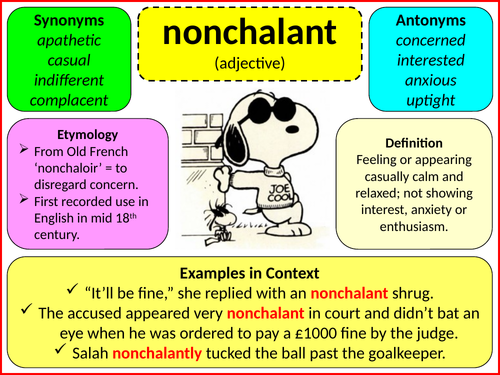 Comprehensive whole school literacy resource targeting vocabulary. Resource pack includes everything to get it going: 38 x single slide powerpoints covering each word of the week - designed on the Freyer Model to explore interesting aspects of each word Student booklet containing ALL the colour slides (2 x slides per page) in an A4 booklet half termly tests (included in booklet) as well as on powerpoint slides to check impact of strategy calendar for staff covering the whole year

Two age related reading comprehensions for Year 8. Both fiction and based on Eduqas GCSE-styled Component 1 examination questioning. Useful as a pair: one for a "walking talking mock" followed by summative assessment.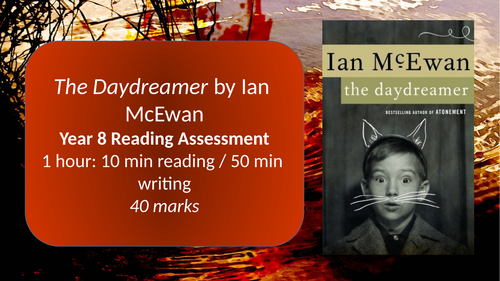 Year 8 reading assessment designed to accompany the Eduqas age-related assessment entitled, The Daydreamer (see their website.) The answer booklet has been published here more or less unchanged except for the 'glue here' pages front and back. The powerpoint 'walks through' the paper offering teachers the opportunity to teach the skills or simply help students self/peer mark their work following examination. I use 'The Leopard' reading paper resources (available to purchase in my shop) as a formative assessment to teach through and then give students 'The Daydreamer' as their summative.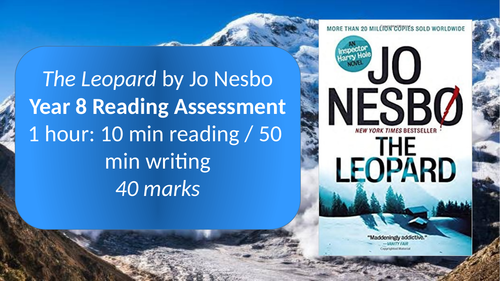 Reading assessment based on Jo Nesbo's The Leopard. 11 questions ranging from simple select and retrieve to evaluative responses. Comprises 34-slide powerpoint introducing each question in turn and providing indicative content for self/peer marking by students. An additional creative writing task is included at the end to emulate the Eduqas GCSE English Language Component 1 paper on which it is based. The 'Answer Booklet' which accompanies this powerpoint is designed for students to reflect on their approach to each question in terms of time management/answer style/use of evidence/analysis, etc. using the 'NOTE TO SELF' box at the bottom of each question. Used as preparation by Year 8 for end of year examination.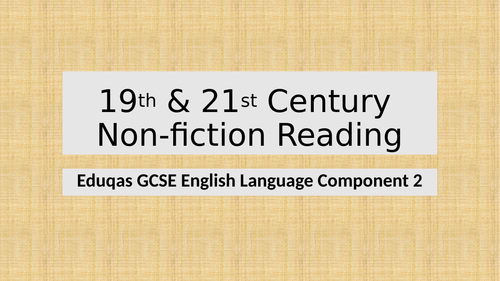 Comprehensive tried and tested scheme of work based on Eduqas GCSE English Language Component 2 - 19 & 21C Reading Non-fiction. Fully resourced unit which seeks to 'walk through' Section A of a Component 2 paper exploring approaches to different question 'types' from A1 to A6. The scheme is taught through a single 104-slide powerpoint which directs students to various worksheets and reading activities that help consolidate their approach to each question (see 'Key Skills Grid'). Aimed at Year 9 as an introduction to GCSE but equally relevant to Year 10-11 depending on how and when students are exposed to full papers. I have used an Eduqas published paper on nursing to act as the model and sourced extracts from elsewhere to allow students to practice. There is also a prison themed paper included for students to attempt either as a summative assessment or extension task/homework though plenty are available online should this not be appropriate.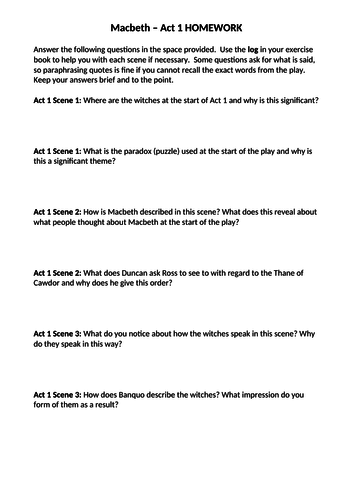 Macbeth homework worksheets for each of the five acts of the play. Simple question format indicating which scene each question is referring to within the act to help students consolidate their knowledge of events and play away from the classroom. Used primarily as an aide memoire following reading and discussion of act/scene in class. Designed so that students can still answer questions without recourse to play text but obviously better if they can access them for quotes. I have used these in class with lower ability students to help embed plot and characterisation, so adaptable as in class teaching resources as well as homework.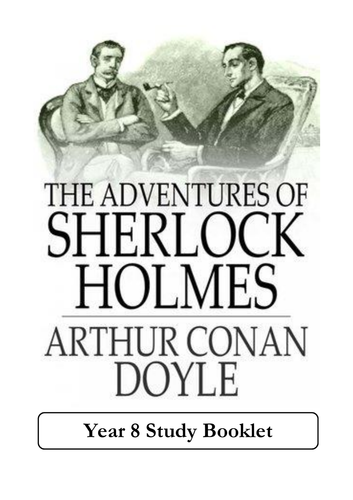 Fully resourced scheme of work on The Adventures of Sherlock Holmes. Aimed at Year 8/Key Stage 3. Approximately 14 lesson scheme which includes opportunities for both homework and two assessments: one formative piece on a detective (exemplar included) and a summative piece on a choice of either (1) a setting/backdrop to a murder, (2) a search/chase sequence or (3) a meeting of two adversaries. The scheme is based around a single powerpoint so the pace of delivery can be managed more easily. An accompanying Study Booklet contains extracts from a range of Sherlock Holmes stories with two examples covering each of the four focus areas. The booklet also includes Simon Armitage's poem, About his Person and sophisticated language prompts to help with creative writing.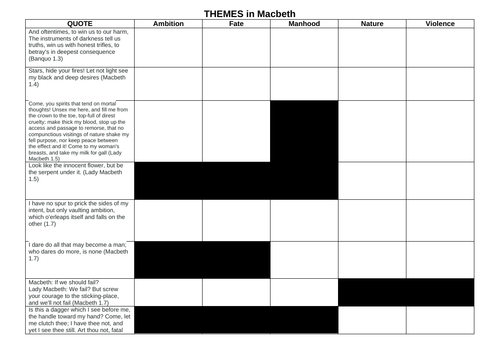 Key quotes from Shakespeare's Macbeth that introduce various themes. A handy revision tool for after reading or useful log during study to help students track emerging themes in the play.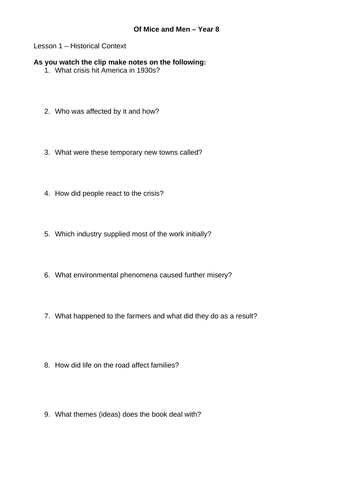 Fully resourced scheme of work for John Steinbeck's Of Mice and Men. Aimed at Year 8/Key Stage 3. Approximately 15 lessons in length. Powerpoint accompanies each lesson with focus outlined in learning objective. Range of activities, including reading, writing and speaking and listening. Two assessments - labelled 1 and 2 - which centre on the writing of a character monologue.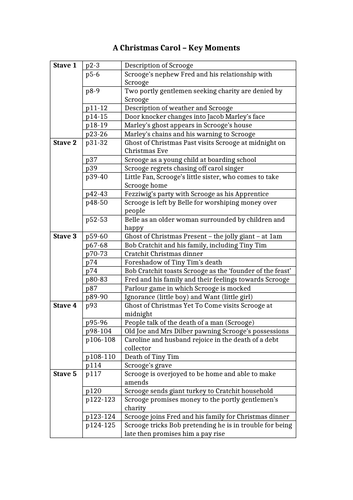 Simple chronological listing of the 'key moments' in the story. Organised by stave/chapter with page numbers relating to Scholastic Classics edition. Useful as a quick reminder of what happens and when.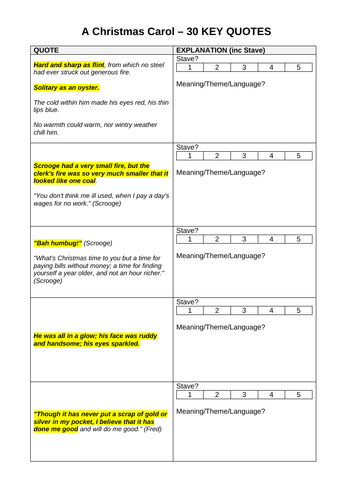 Revision tool for students to remember key quotes from the text. Organised in chronological order with emboldened/highlighted quotes among others for students to record any language features or significance to character or theme as they prepare for their exam. A useful follow up is to have students put these quotes with their explanations on flash cards. Student version as well as Teacher version with simple prompts.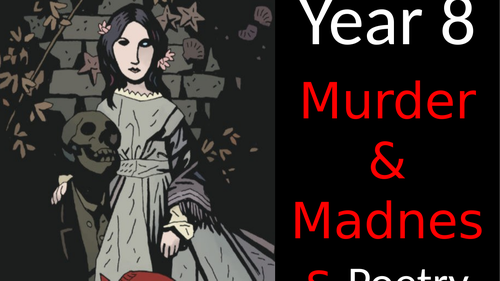 Scheme of work aimed at Year 8 but equally useful/adaptable to suit other year groups, including GCSE. Central 54-slide powerpoint provides discussion and enquiry into three poems - dramatic monologues - from the Victorian age, all of which involve murder and madness - so engaging for KS3. 3 x planned homework tasks and two assessment points - the first a formative assessment with feedback flier and a summative assessment with a more detailed marksheet to grade students according to pathways. Key focus is comparison and two tables are included to help students structure their answer with an eye on GCSE English Literature essay writing skills. Stimulating, visual material and intuitive staggering of skills. Anthology booklet containing the three poems and other information is also provided.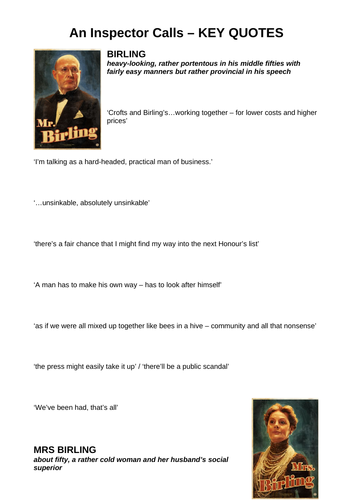 Booklet of key quotes for the 20C play An Inspector Calls. Simple design capturing a selection of quotes for each character including the stage direction notes for them at the start of the play. Space below each quote to note thoughts about meaning, language, context and so on. Also includes sections of quotes on the key themes, e.g. social class, responsibility, old versus young, etc. To be used either independently by students for revision or while reading the play.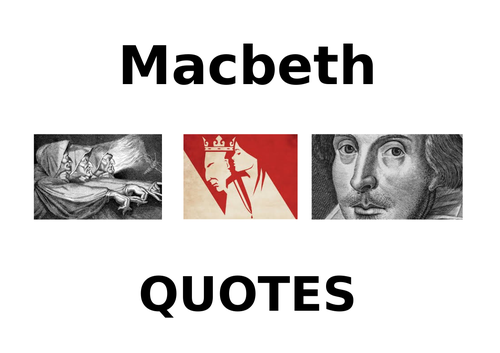 Bank of quotations from Macbeth organised by character and theme. Act/scene identified and space for students to record their understanding/analysis or simply the meaning of a quote. Useful as either a resource to complete while reading the play OR as a revision tool.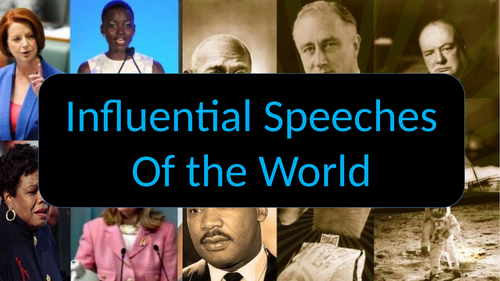 Scheme of work focused on key speakers throughout history. Opportunities to examine context and the impact of rhetoric on audiences as well as meaning. A mix of time periods and occasions including sport related and political speeches. Booklet contains all speeches with room to annotate for ease of use rather than copying individual speeches a myriad of times. Each speech also is supported by a short glossary at the bottom of any usual words students may not understand. Key words included in powerpoint as a recall and retrieval exercise. Assessment is reading focused looking at comparison as a key skill on top of analysis of rhetoric.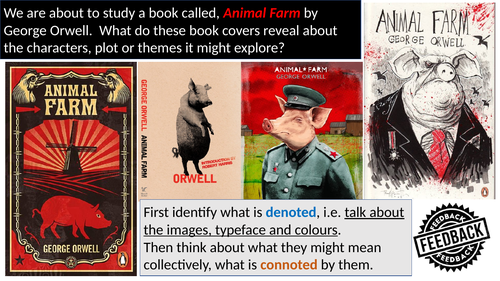 Fully resourced scheme of work on George Orwell's Animal Farm. Aimed at Year 9 but equally adaptable for other year groups. Scheme is built around a central powerpoint beginning with pre-reading/context based activities before tackling each chapter separately. Diverse range of tasks following an interleaved approach to reading and writing with key vocabulary targeted as part of the unit of work to raise levels of literacy. Homework built into the work on each chapter with each chapter's work equating to roughly 1 week/3-4 lessons on average. The scheme covers a full reading of the whole text with assessments - extract based and comparable to AQAs exam question wording - also sourced to develop exam approaches.