Biology essentials
Resources for A level and GCSE/iGCSE biology Teaching resources are designed for AQA A level and Edexcel iGCSE biology
4Uploads
12k+Views
29k+Downloads
Resources for A level and GCSE/iGCSE biology Teaching resources are designed for AQA A level and Edexcel iGCSE biology

Materials for 2 x lessons on translation. An introductory lesson on mRNA, tRNA, ribosomes and the genetic code and a lesson on translation. PowerPoint includes videos, activities and tasks linked to the worksheets. Summary exam questions wiht mark scheme are included, these can be downloaded for free.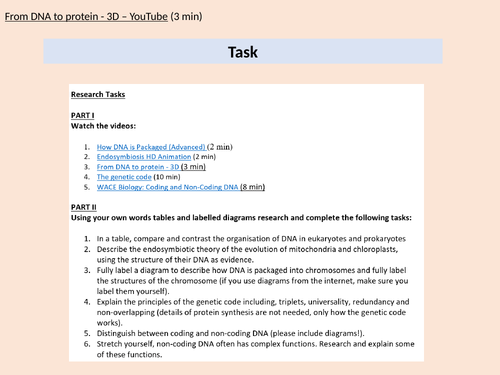 Flip learning independent task with linked videos which serves as an introduction to topic 4 from the AQA biology syllabus. PowerPoint serves as a quick picture based intro to the task to help the teacher introduce the task. The teacher can explain how each picture can be used as a guide to the knowledge required in this part of the course. The task then includes clear instructions on short stuctured tasks which students can complete to 'flip learn' this small introductory portion of topic 4. Ideally students will use textbooks/online notes alongside the videos provided to help their research.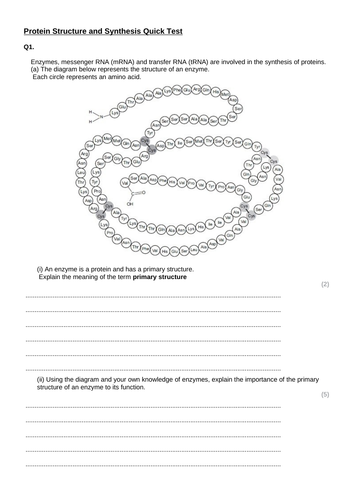 Summary exam questions for 4.1-2 topics.

Lesson PowerPoint with linked videos, notes, worksheet, practice questions and mark scheme.