Jabo1428's Shop
Design and Technology and Engineering resources.
18Uploads
23k+Views
8k+Downloads
Design and Technology and Engineering resources.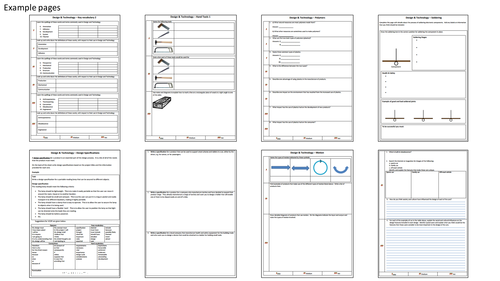 A collection of 24 differentiated worksheets for a variety of Design and Technology topics. They were initially used as homework sheets but they can be used in lessons. Aimed mainly at Key stage 3 but some may be suitable for KS4. Includes: - vocabulary - tools and equipment - materials - soldering - briefs and specifications - motion, levers and linkages
An Excel mark book that allows you to track students' progress, calculates grades relative to percentage outcomes for projects. There is a front tracking sheet and ten spate project/topic sheets. Each project/topic page has space for entering seven different marks and will return a topic percentage and grade, which will also be displayed on the tracking sheet. Includes a random name generator, pages for ten separate projects/topics to be recorded, a front page displaying tracking and an average grade as the year progresses. There is a tab that gives grade boundaries but please be aware that these are estimates and will vary for different subjects, boards and year.
Over 100 slides and an accompanying 16 page workbook to aid delivery of the electrical and electronic systems sections of the new AQA GCSE Engineering specification and the new AQA GCSE Design and Technology specification. Includes slides, animations and questions on: power supplies, system diagrams, input and output devices, process devices (timers, counters, comparators, logic, microcontrollers), transistors.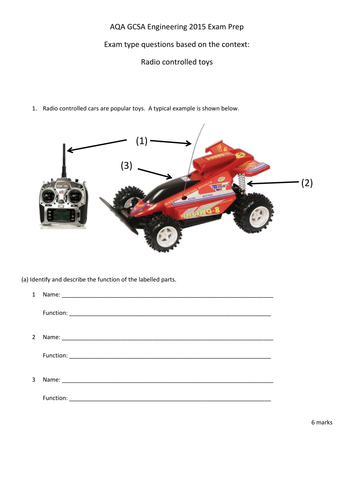 AQA GCSE Engineering mock exam 2015 for the context: Radio controlled toys. The questions are based on the format of questions found in past AQA Engineering exam papers.
KS3 project based on mechanisms and motion for designing and making a whirligig. Includes a mini project for designing a greetings card with a mechanism to enhance the learning of motion and mechanical systems. Includes photographs of step-by-step manufacturing of a prototype and stages of the design process to design and make a whirligig. Risk assessment included, relating to BS 4163:2007 Code of Practice.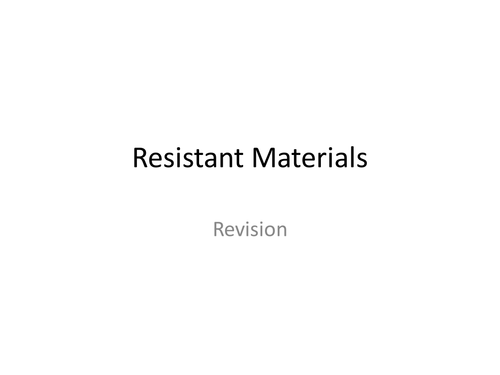 A few games to help revise resistant materials. Also a random name generator for two teams to compete against each other.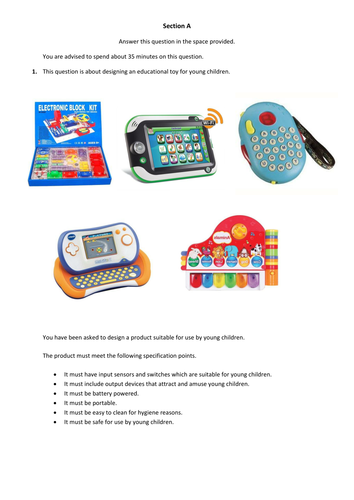 AQA Electronic Products mock exam questions for the 2015 context: Educational toys for young children. The questions are based on the format of questions found in past exam papers.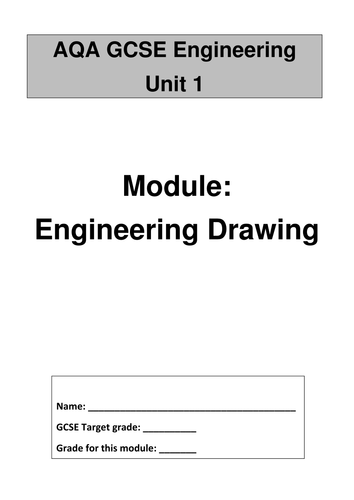 Work book to aid teaching of Engineering drawing, including British Standards, with exercises and exam questions.
Exemplar material for writing design specifications and communicating design ideas. Slides and posters with examples of design specifications, design drawings and communication techniques from a range of levels. Can be used as independent reference, guidance or target setting.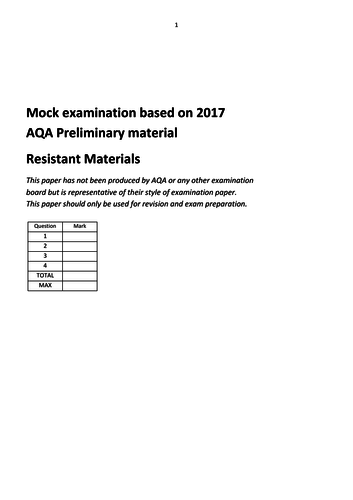 AQA GCSE Resistant Materials mock exam with mark scheme based on the 2017 theme. (Section A only).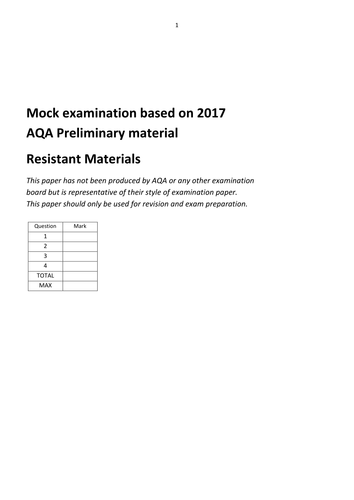 A mock exam paper based on the style of exam from AQA with questions based on 2017 exam topic. Includes answers and mark scheme. This is basically a modified version of the 2016 version I made, with a change to the exam theme. If you bought the 2016 version you may not want to buy this one.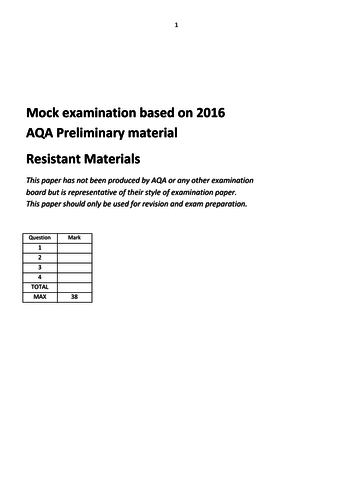 2016 AQA GCSE Resistant Materials mock exam with mark scheme and exemplar answers. (Section A only).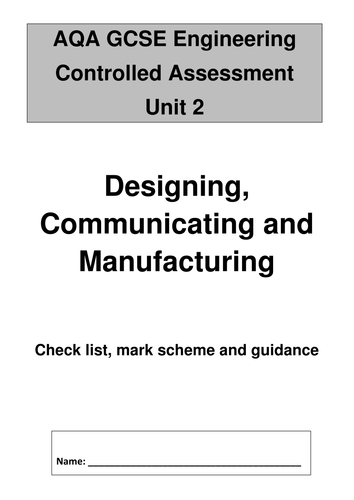 AQA GCSE Engineering: checklist, grade descriptors and easy to follow assessment criteria for controlled assessment. Booklet includes feedback table for each element of controlled assessment (can be modified).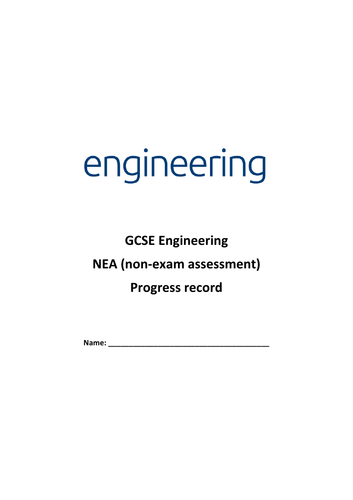 Booklet with assessment criteria, feedback space and checklist for the current (2017) AQA GCSE Engineering specification.
A mock exam paper for AQA GCSE Engineering in the style of AQA's papers based on this year's context of "Recreational sports and fitness equipment".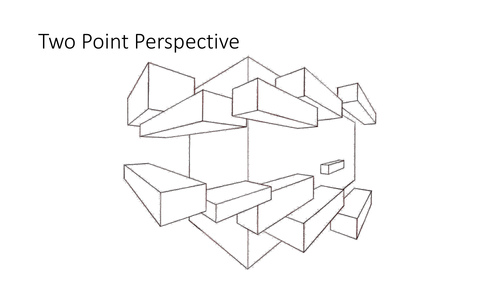 A set of slides with user led animated step-by-step examples of how to draw using two-point perspective.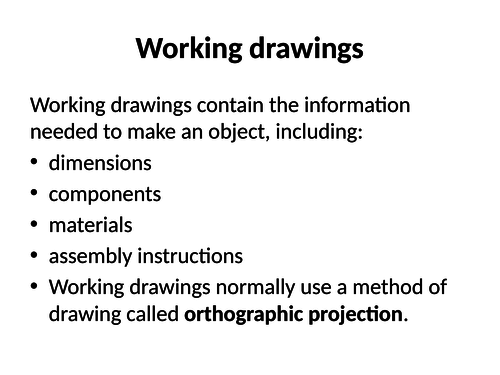 Slideshow to aid introducing and teaching 3rd angle orthographic projection, with a step-by-step animation of constructing a simple set of drawings.