A Scientist's Shop
Science resources, KS3 and KS4 following the AQA trilogy specification
35Uploads
866Views
328Downloads
Science resources, KS3 and KS4 following the AQA trilogy specification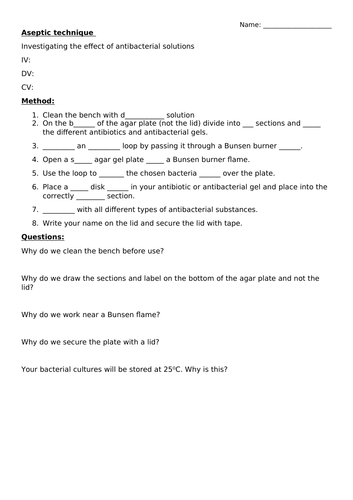 A work sheet for completing the practical where students make an uncontaminated bacterial culture using aseptic technique. Triple Biology ONLY AQA. Variables, method and questions.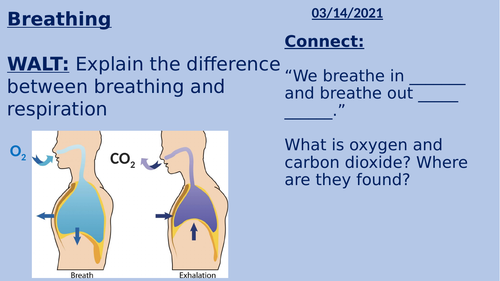 A lesson that looks into the structure of the lungs and breathing, respiration, the link between respiration and digestion, the difference between respiration and breathing and finally asthma. A KS3 lesson on the four biological food tests: starch, protein, fats and glucose with printable work sheet on the last slide.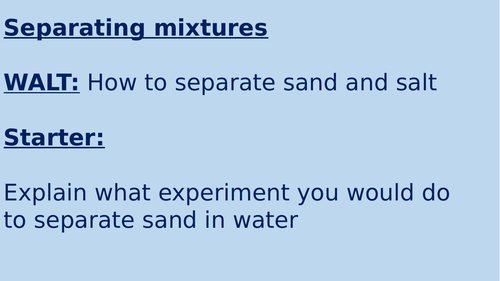 A KS3 lesson on how to make salt crystals, includes skills such as filtration as well as using a bunsen - practical steps included.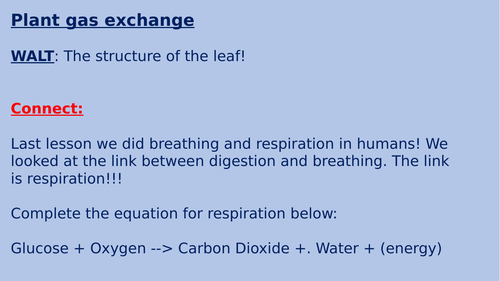 A KS3 and 4 lesson that looks at the structure of plant cells, photosynthesis and the structure of the leaf.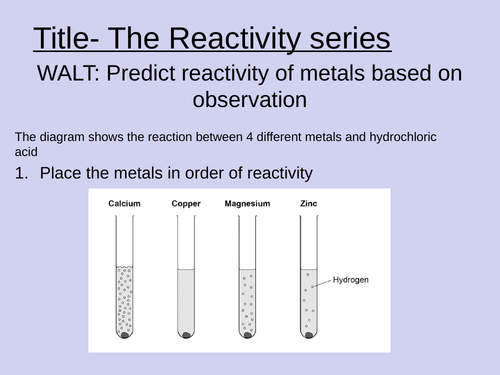 A KS3 + 4 lesson on the reactivity series and displacement reactions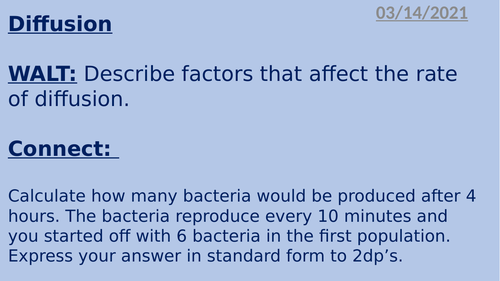 Diffusion powerpoint including exchange of gases and relating to surface area. Also includes factors that affect the rate of diffusion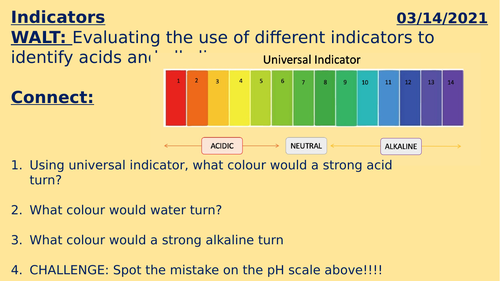 Making red cabbage indicator - method and analysis and comparing to universal indicator - suitable for KS3 and KS4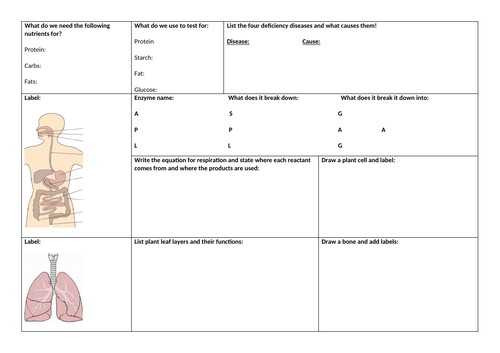 The human body revision matt on first 7 lessons - includes digestion, food tests and the lungs.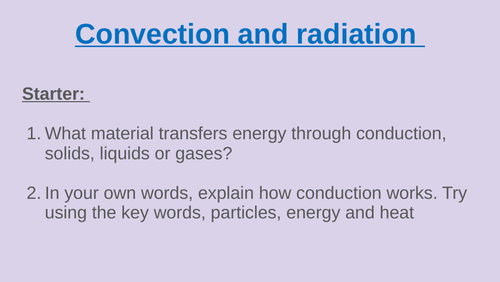 A lesson on convection and radiation including simple practicals on investigating radiation/absorption and emission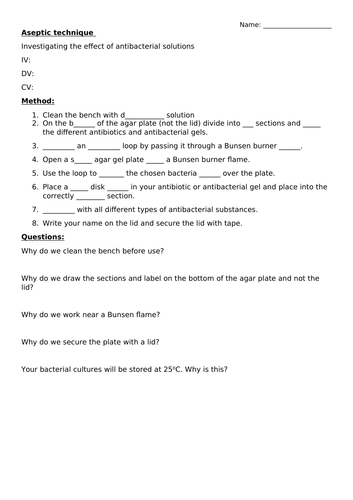 A method and work sheet for aseptic technique - biology triple science required practical sheet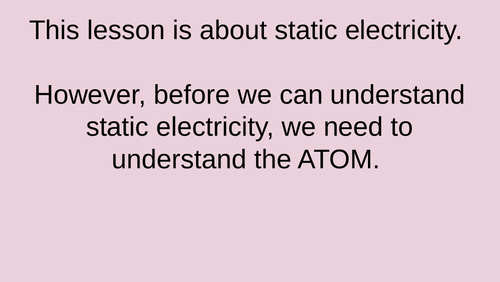 A lesson on static, recalling the atom before hand. Following with dangers of static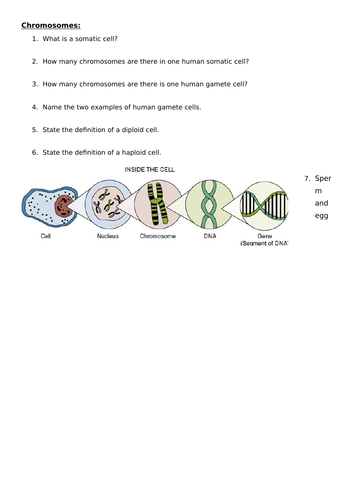 Powerpoint and work sheet on chromosomes. The red numbers on the slides refer to the questions the students can answer on their word doc