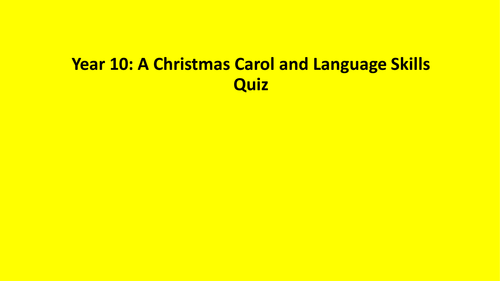 Exactly as it says! An entire lesson's worth of quiz, testing knowledge of the text, language and structural skills and covering each of the staves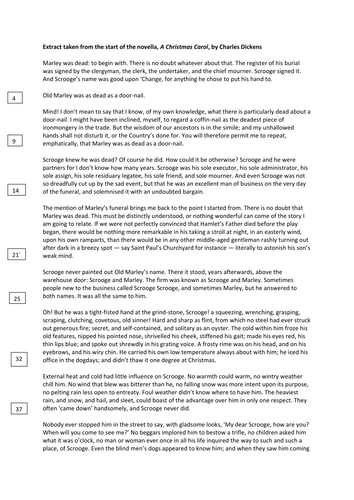 Language and Literature revision. An AQA language Paper 1-style source, Reading section questions and exemplars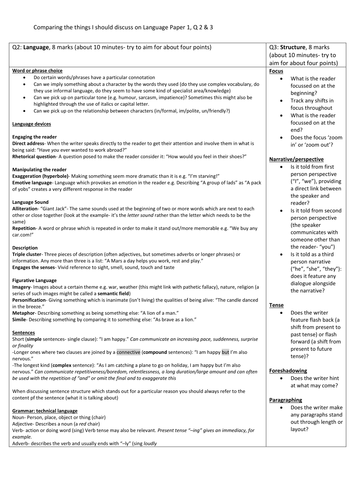 Reference sheet for students: AQA Language, Paper 1 (Reading) Comparing what I need to do for Q2 & Q3
AQA Original Non-fiction source exploring whether we should support all people claiming benefits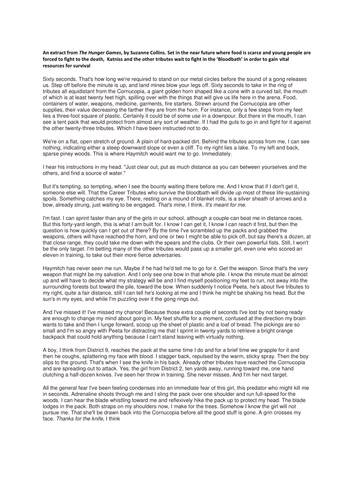 A 'Hunger Games' source, Question 3 (structure) and mark scheme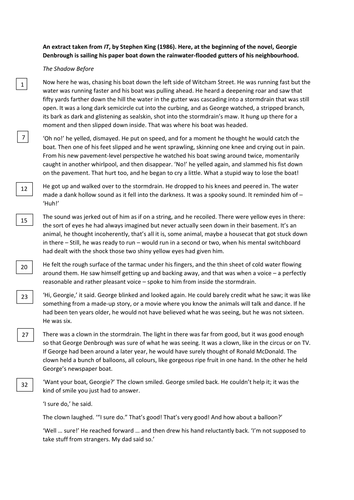 A source with accompanying structure question and mark scheme taken from Stephen King's 'IT'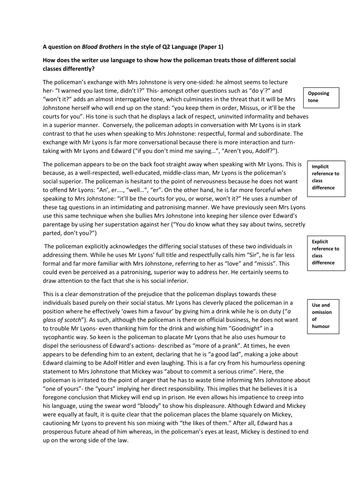 Two in one: language practice on a literature text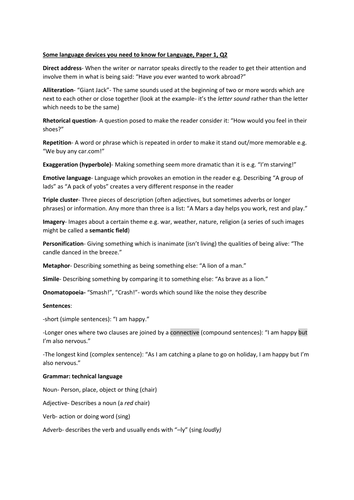 AQA Lang: Four Sources for Q2 Practice with exemplars: "Heart of Darkness", "Good Omens" , "The Handmaid's Tale" and "Lord of the Flies". Selected for their contrasting qualities.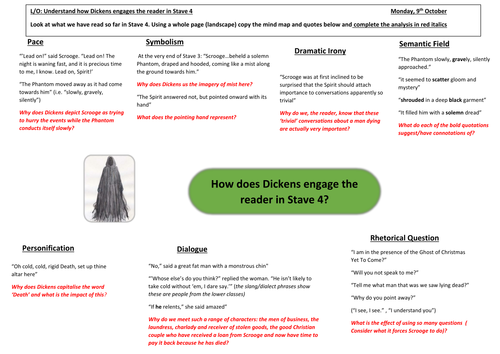 A worksheet with key quotes and language/structural devices with answer sheet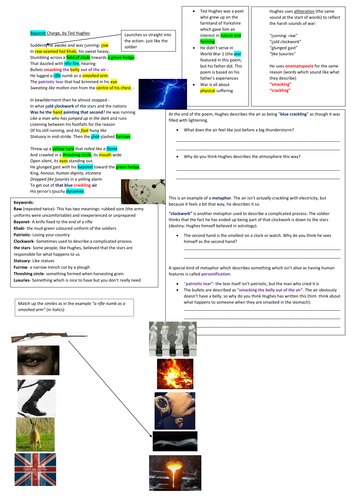 AQA Lit Paper 2: Individual explorations of 'Prelude' and 'Bayonet Charge' with comparison table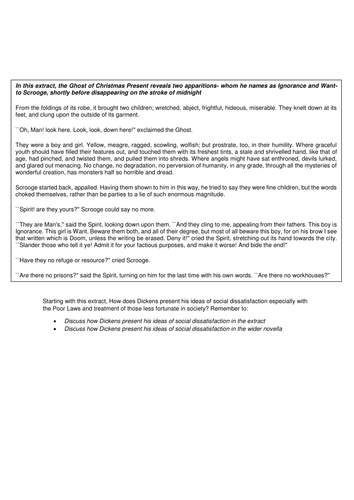 AQA Lit-style 'A Christmas Carol': Ignorance and Want extract, question and mark scheme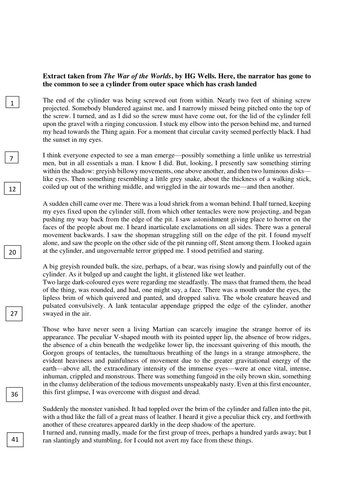 AQA Full Paper 1 Lang: Reading- The Cylinder Opens (War of the Worlds): with source, question paper and mark scheme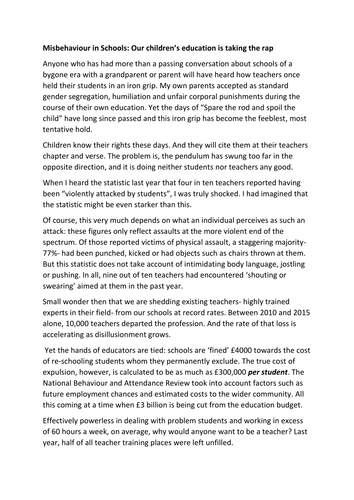 AQA Original Non-fiction source discussing how misbehaviour in schools impacts learning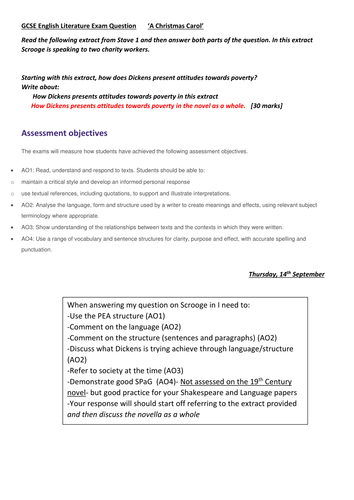 AQA: A Christmas Carol- "Are there no prisons?" extract with exemplar response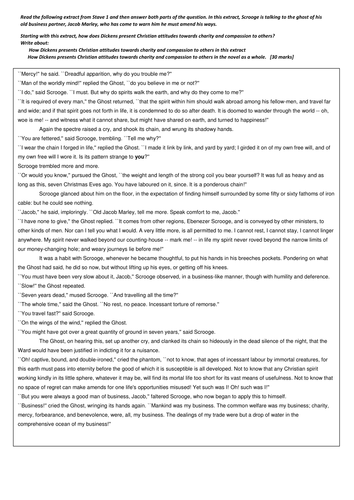 AQA A Christmas Carol: Marley's Ghost extract and mark scheme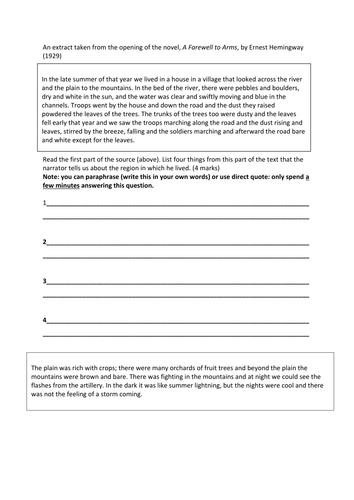 Extract taken from "A Farewell to arms" with exam-style questions. Exemplar responses follow question paper.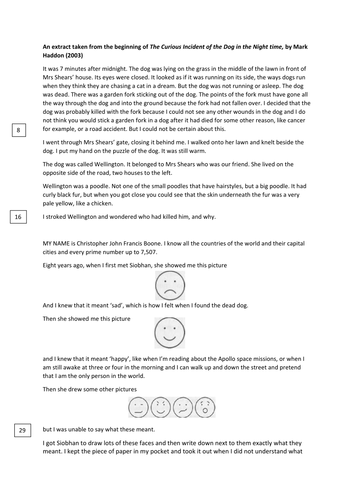 Full Language Paper 1 using AQA rubric and Exemplar responses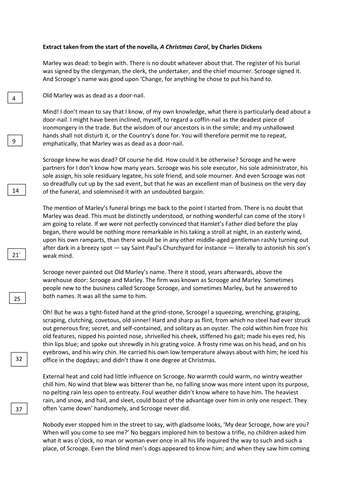 Extract, question , guide to looking at the wider novel an exemplar responses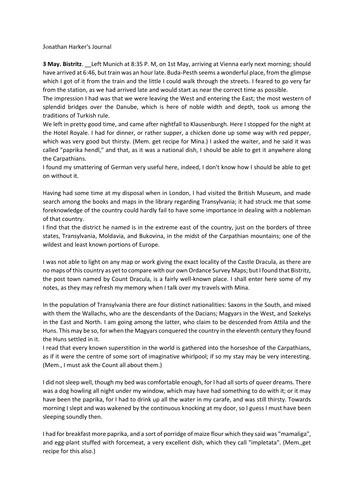 The opening section of the Literature novel, Language Paper 1 Q2 and 3 and exemplar responses (and printable posters) to both. A resource which inculcates exam practice for both Lit and Language.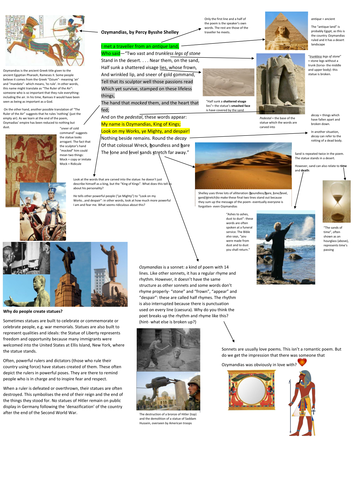 Great for all ability levels, AQA Power and Conflict poetry presented in an annotated and visual medium with associated cloze passage.