Jazminhoney's Shop
Art Resources for Secondary and A Level to hit the top marks and become a master in the arts.
16Uploads
1k+Views
146Downloads
Art Resources for Secondary and A Level to hit the top marks and become a master in the arts.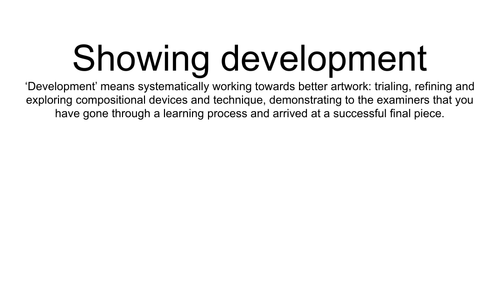 Showing development within your art can be one of the most difficult and yet important things to do when approaching A Level subject Art and Design or other a BTec course. Here is a very visual with lots of samples compilation of great development ideas and execution. It's about to show your journey, being cohesive and consistent.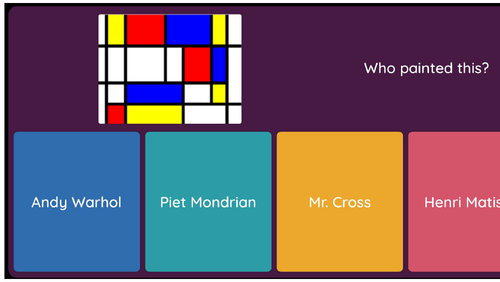 Just a bonkers quiz to do with your kids at KS3 when fun is required, use as a filler, to motivate them and lift spirits! Ah! also learn…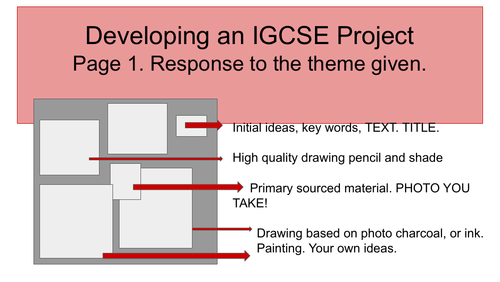 This is a perfect explanation for students to know exactly what to add to each of the four sheets of their IGCSE Art project. It doesn't matter how many sample work you show them when it comes to putting it down to paper students are very reluctant to choose, add glue, finish… so this is a very specific step by step drawing visual of each page. so they won't have any excuse to miss anything. It finally got mine there.
This is a very useful, visual and concise resource to show how to achieve best grades in Art, what to make sure you do add and how to do that.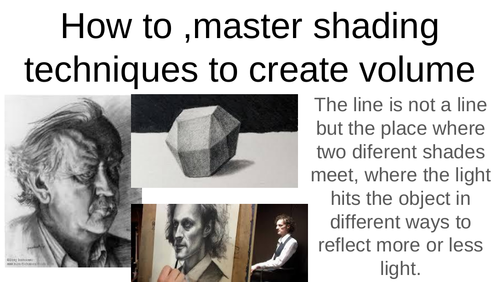 This is a resource to help students think how volume is created with shading, and help them learn practical techniques. They can replicate step by step, learning to name each type of shadow within an image and designing their own coin design. They loved it!
there's nothing worst than a yr 10 that is greatly skilled in the arts and has no idea about body volumes and structures. I teach mine early and this is a great resource to apply for those yr 9s to get them thinking in depth about human body, structures and movement. will also be suitable for GCSE and A level. as this is serious stuff. Challenging yes, but great resource which they'll love. You can interpose activities related in each step of the learning. Enjoy!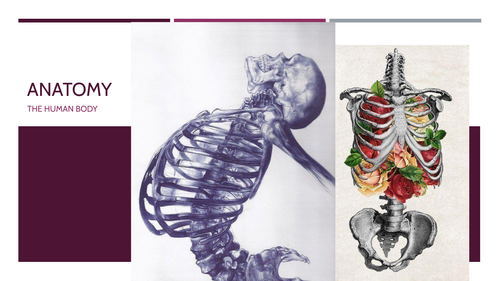 This resource is great to develop a series of lessons and tasks to learn about the human body and it's main systems considered in Artistic Anatomy.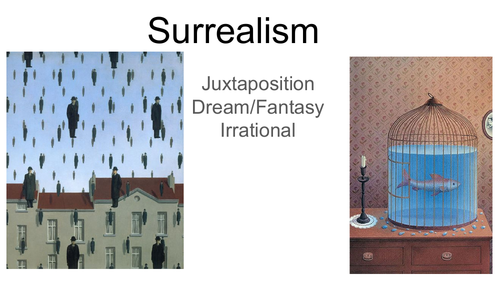 Few ideas for tasks based on surrealism. You can slot these with some Surrealism videos from youtube , automatic writing lesson investigation on each artist mentioned.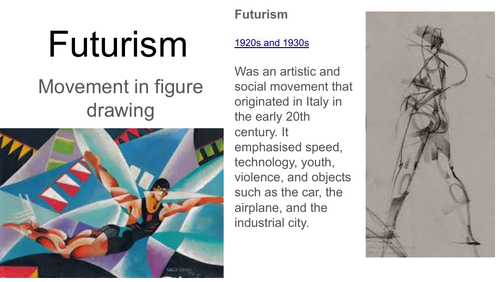 One of the most neglected areas of Art is Figure knowledge and ability. Here is a fun resource to learn about figure and movement, not for the faint hearted, KS3 can do this and realize they can too draw movement. Futurism is a great movement even interesting today. Series of lessons.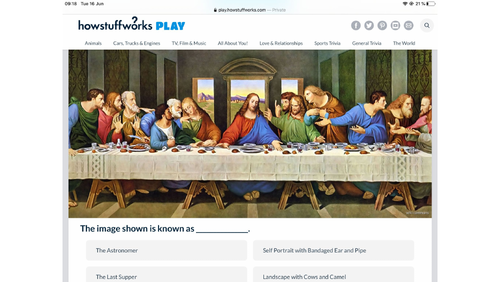 Just a great starter or fun activity to slot in and break quotidianity , maybe Xmas last day of school to still do work but in a fun way over some sweets of before you give the secret Santa surprises. Enjoy.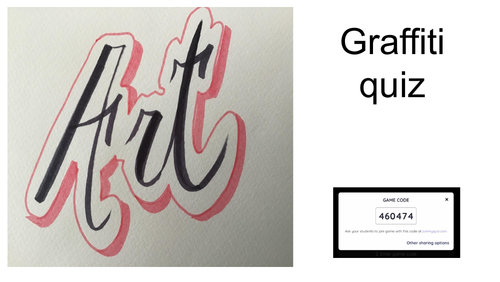 A resource to back up your lesson with imagery. Start with a couple of questions about graffiti to get into the theme then comment on graffiti key elements in relation to tagging, outline, fade, bubble writing, arrow ends, etc. Go on to practicing your own tagging, students can use felt pens on paper. Have fun!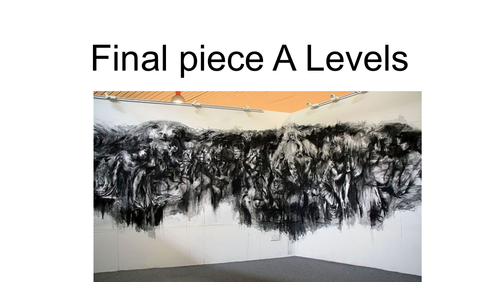 Great resource very visual to help your A level students be focused on their developments and plan their final piece. What is important at this stage? Guidance is here.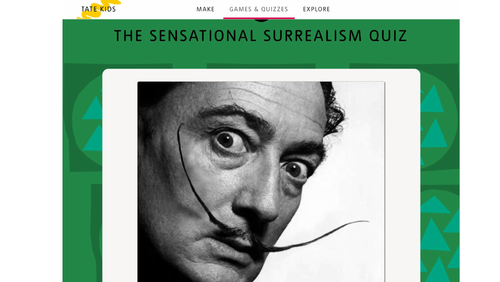 Nine questions with answers great activity game to break the routine and check on your students' progress. Hafe fun!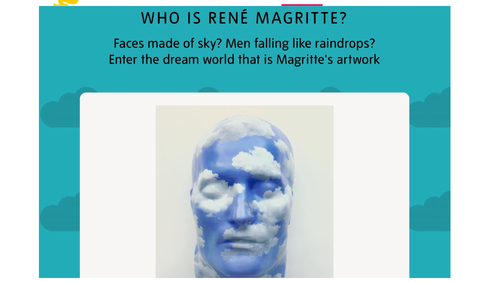 Series of exercises to have students learn about Renne Magritte and the Surrealists with activities and games.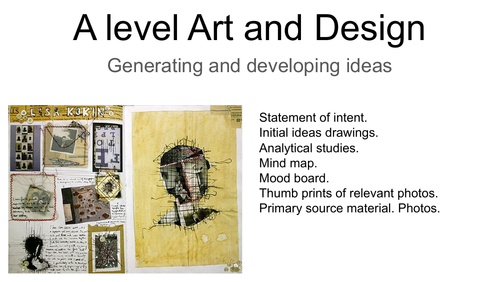 Great resource to help A level students develop and generate ideas. This resource is fully packed with ideas to develop a more than successful book with impressive work and exhaustive work hitting all the spots. ALL important areas in your A level work have been covered and looked at. This is the perfect guide for the know how in A Level Art.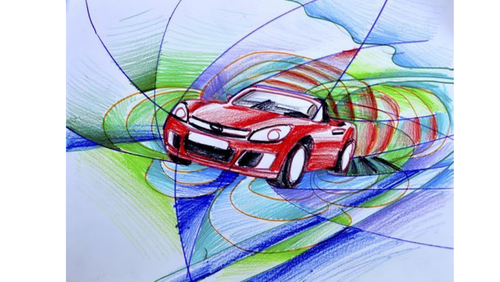 Great resource to get your students working on movement and figure. Futurism can look complicated but it's easily replicated. Will engage the students in the ability to create compositional designs of a complex nature. This in turn will boost their confidence, ever so lacking at times. From this resources other activities can be developed so you could work on these two artists/ movements of interest in a series of lessons. Futurism: Do the same with mechanical pieces. Opportunities for direct observation. Industrial Landscapes. Haring: Project of a wall painting in school space. Use acrylic decor paint. Please comment on my page if you have enjoyed my ideas and had great outcomes. Don't forget to have fun!