Jenny's Hand-drawn Resources
A mixture of engaging KS1 & KS2 resources, many featuring images hand-drawn by me.
47Uploads
11k+Views
1k+Downloads
A mixture of engaging KS1 & KS2 resources, many featuring images hand-drawn by me.
Hand-drawn (by me!) engaging, editable worksheet where children can draw Jonah and record what he might have been thinking/feeling inside the belly of the whale. Perfect for KS1 or SEN in older years.
LO: to examine the importance of diet, health and exercise for human survival. Lesson plan, presentation and three activities to teach the importance of diet, health and exercise for human survival. Activities include: food and drink picture sort (into groups relating to diet) fill in the food group pyramid letter from someone with an unhealthy lifestyle to respond with advice My year 6 class had a brilliant lesson - very interactive and engaging. Really got them discussing and thinking about what being healthy really is.
Worksheet storyboard for the story of Noah's Ark with missing words and a word bank to choose from. Children can also draw in pictures of the story to match the captions underneath. Good evidence for demonstrating children's understanding of the Bible story. Worked well with my early year 2 class.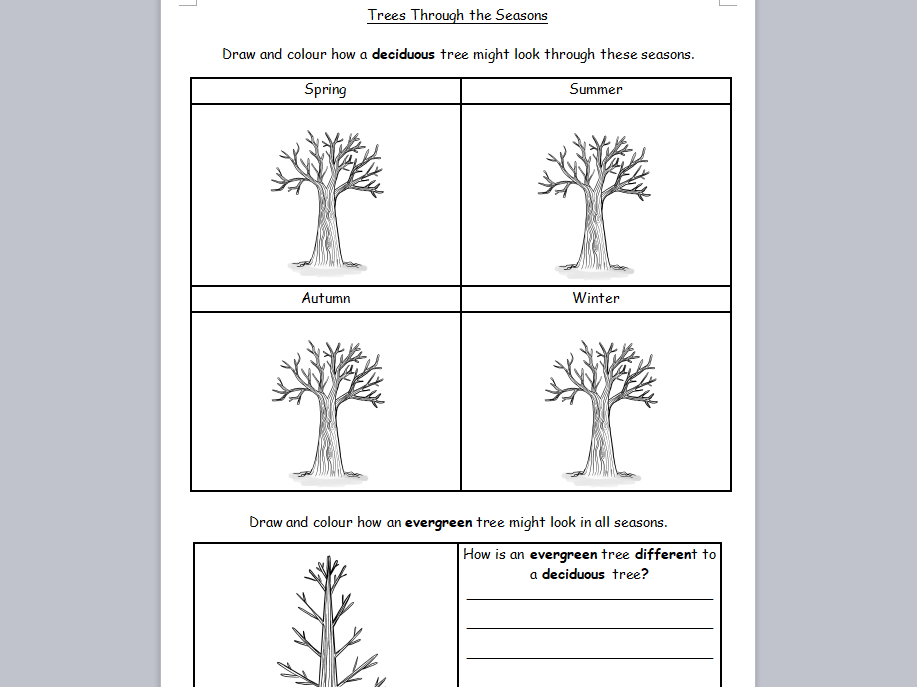 Worksheet ideal for KS1 work on seasons and tree types. Children can colour/draw the leaves on deciduous trees through the seasons, and then draw/colour the leaves on an evergreen tree. They then have the opportunity to explain how evergreen trees are different to deciduous trees.
Presentation to spark children's imagination with a starter activity of watching a youtube clip (linked) of fireworks then recording on post-it notes describing words. Also with practice slides for composing sentences to describe. Three differentiated worksheets to help children record adjectives also included, along with a visual aid for tables.
Presentation to support Year 2 children in writing a recount about their Christmas Holidays - focusing on the inclusion of conjuctions, time connectives and expanded noun phrases. Includes a model. PDF and editable version included.
Two worksheets encouraging children to think about how the great fire of London spread (focusing on materials houses were made from in 1666). Children can find the 'true' statements about how the fire spread, and in the second worksheet they can design their own fire-proof house. Both hand drawn (by me!). Ideal for year 2 or for strong readers in year 1.
Ideal for children in year 1 or 2 - a powerpoint with information about major celebrations in the Catholic Church calendar, including Advent, Christmas, Lent, Easter and Pentecost, and a worksheet where children can draw and write in what they have learned about each one. Also link to Liturgical colour. Worked brilliantly with my Year 2 class.
Worksheet where children label the lungs and surrounding features on the body. They then fill in the blanks to describe breathing. Key words provided on sheet.
'Fact Finding' worksheet and a series of 'cool facts' about the story of the Annunciation to be posted around the classroom for children to collect/record. Worked really well with my Year 2 class, working in partners to read all the cool facts and write down their favourites.
Ideal for year 2/3 class to practice accurate estimating and measuring in centimetres as a whole class activity. Worksheet is colourful and engaging, all children were engaged in the lesson and thoroughly enjoyed measuring and estimating!
Notebook, hide-the-verbs activity and worksheet included. My year one class loved this lesson - I hid the bossy verbs around the playground and the children had to find them all and do exactly as Little Miss Bossy instructs! We came back into the classroom and they thought of their own , recording on the worksheet, then came up with bossy verb sentences in talk partners. This led very nicely onto our work writing instructions about making Pumpkin Soup (eg. Cut up the pumpkin; boil the soup; blend the soup etc).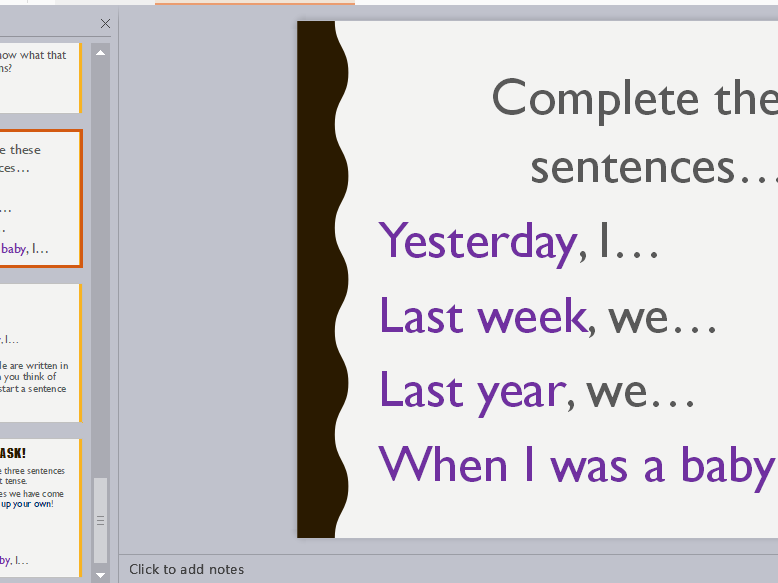 Four powerpoints that focus on teaching children about the past tense for phase 6 phonics. Children sat on carpet with whiteboards and composed their sentences in pairs or on their own, then went on to do some follow up work in their phonics books.
Two differentiated worksheets on classifying omnivores, herbivores and carnivores. Also included class activity - pictures to be laminated/printed and stuck up around forest school area/playground/classroom. Children must go and read what the different animals eat and record whether they are omnivore, herbivore or carnivore on their table worksheet. Worked well with mixed ability pairs!
Design your own Garden of Eden - children must choose what animals, plant, features would go in the garden of Eden, and the sheet also includes a set of comprehension questions for discussion or written answers about the story of Adam and Eve.
Worksheet designed to get children to demonstrate their understanding of why we celebrate Shrove Tuesday and where the idea of 'pancake day' comes from. Includes a colouring and drawing activity, as well as an opportunity to be challenged and explain why we give things up for lent, as well as exploring some of the history of Shrove Tuesday. All pictures hand drawn by me!
Worksheet to explore the themes of 'trusting in God' in the story of Daniel and the Lion's Den. Children are able to write 'what happens next' in the story whilst also thinking and recording why Daniel could trust God, and what they might have felt being in his shoes. All pictures drawn by me!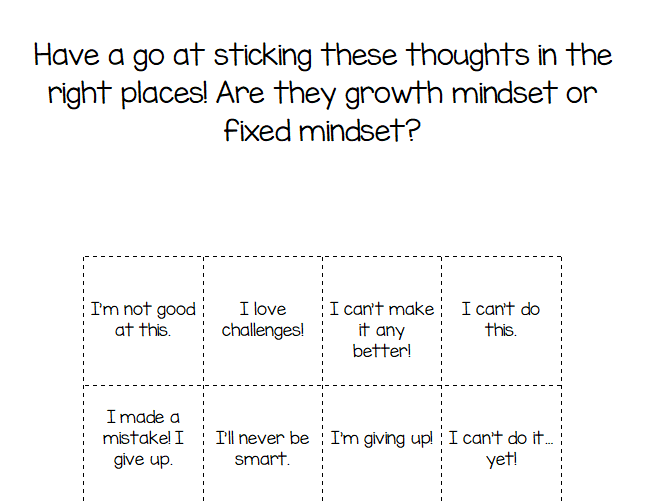 Three differentiated worksheets encouraging children to think about what thoughts are 'growth mindset' thoughts and which are not. The easy activity involves the children thinking of things they can already do and what they want to learn how to do, the middle activity involves cutting and sticking thoughts in the right bubbles, and the harder activity involves children writing down some 'growth mindset' thoughts and some negative thoughts. It was a great PSHE lesson that sparked lots of discussion! I do not own the rights to any of the images used.
A hand-drawn (by me!) RE worksheet for EYFS KS1 - draw in Noah's Ark animals on the picture, and record what you've drawn. Worksheet includes question prompts for discussion about the story, or for recording answers to in books (comprehension).
Used for an Autumn 1 practical lesson with my Year One class to get them practicing adding in pairs.