Jennifer_gulliford13's Shop
52Uploads
11k+Views
26k+Downloads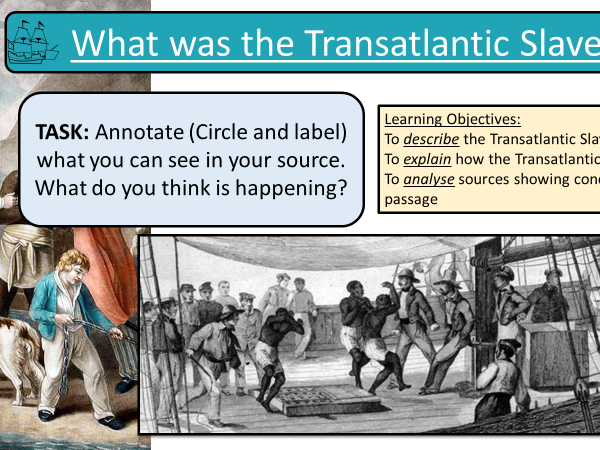 Complete lesson exploring the workings of the transatlantic slave trade and conditions on the Middle Passage. Using a range of videos and source analysis, students look at what enslaved people went through on the journey.

9 lessons covering the Transatlantic slave trade, including GCSE source analysis skills for Key Stage 3 students. Includes assessment with mark scheme!

Complete lesson looking at key landmarks in Bristol and their links to the slave trade including a debate on the removal of Edward Colston's statue

Complete lesson to precede the Transatlantic Slave Trade.Includes source analysis, a 2 features question and an carousel activity on African culture.

Complete lesson focusing on enslaved peoples experiences on plantations.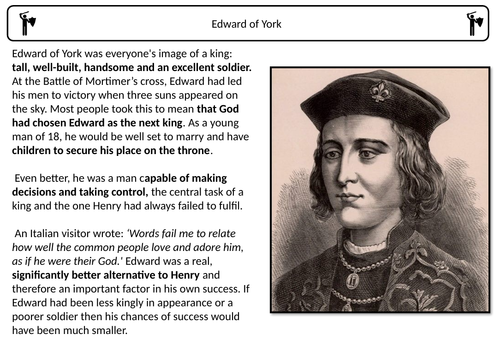 Complete lesson looking at the causes of the War of the Roses used for Year 7 Starter task looking at different sources and interpretations Main task - caroussel activity on the different factors Debating importance and writitng task Plenary - True or false quiz

Complete lessons looking at the Harriet Tubman and the Underground Railroad.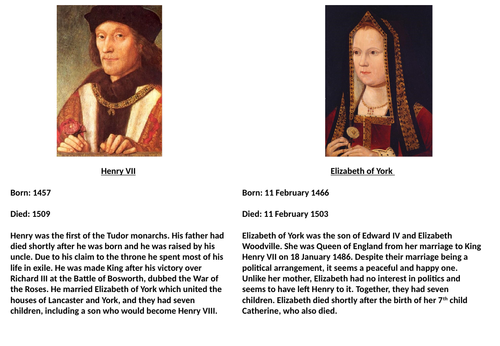 Complete overview lesson on the Tudor Family Tree for Year 7. Knowledge recall starter Source inference Family tree carousel activity Link to Horrible Histories song Purple pen plenary

Full lesson planning the assessment, the assessment and mark scheme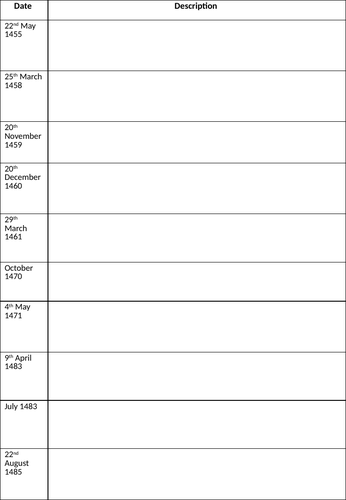 Overview lesson of the key events of War of the Roses used for Year 7. Starter- recap quiz with answers to mark Links to Horrible Histories and mini doc on the Princes in the Tower Main task - chronolgy card sort on the key events Recap plenary

Full lesson focusing on the treatment of enslaved people on plantations by looking at sources and asking about the sources usefulness.

Lesosn 1 of Industrial revolution topic for Key Stage 3 Includes: Plan Lesson PowerPoint Spot the difference starter Video Questions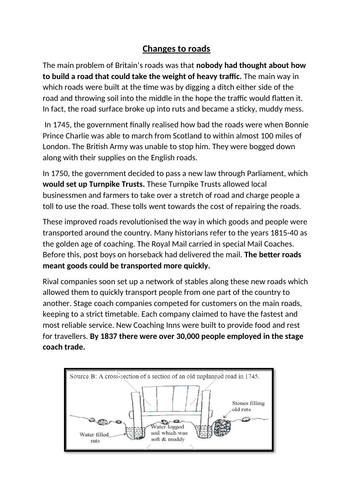 Complete lesson 2 in Industrial Revolution Unit for Key Stage 3. Includes: Plan Lesson PowerPoint Information sheets Worksheet Links to BBC teach videos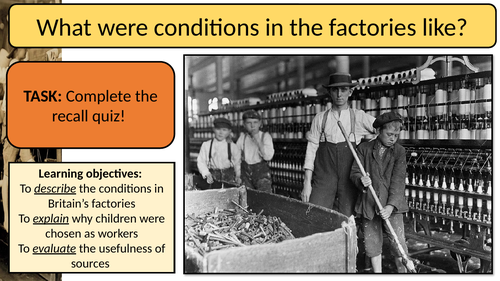 KS3 lesson looking at the conditions in the factories. Starter task is a recall quiz from previous content. Students use sources to identify the conditions, with differentiated worksheets to help analyse them.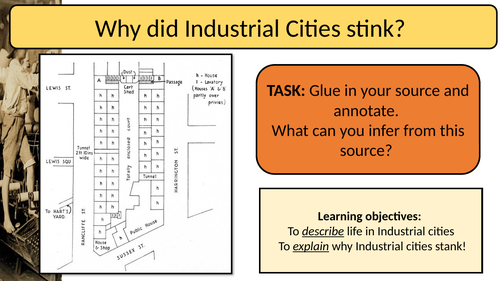 KS3 lesson in which students look at the conditions in Industrial cities, including focused reading, source analysis and a video.

Complete lesson focusing on key individuals in the abolition movement.

Blank timeline used to consolidate the events of the Cold War. Students given 20 minutes with closed books to fill in as much as possible, then asked to change colour pen and use books to fill in any missed areas. Good for highlighting areas that may need readdressing.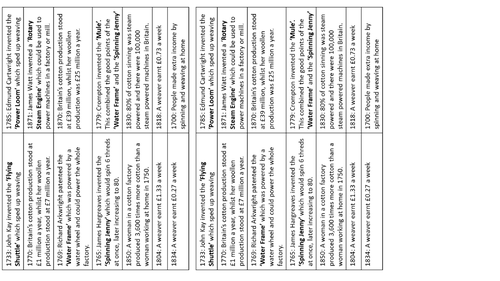 Complete lesson on the changing nature of production in the Industrial Revolution unit for Key Stage 3. Includes: Plan Lesson PowerPoint Starter task Video Questions Cardsort Plenary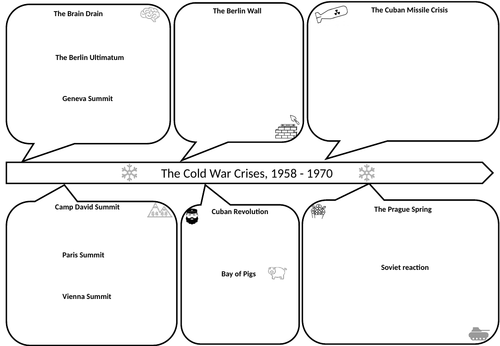 Lesson created to consolidate knowledge from Edexcel's Superpower Relations and Cold War, looking at the Cold War Crises (Berlin, Cuba & Czechoslovakia).

Leaders from Alexander II up till Mikhail Gorbachev. Made on Microsoft Publisher.