Jillrey's Shop
Secondary English teacher with a love of poetry and Shakespeare!
13Uploads
2k+Views
207Downloads
Secondary English teacher with a love of poetry and Shakespeare!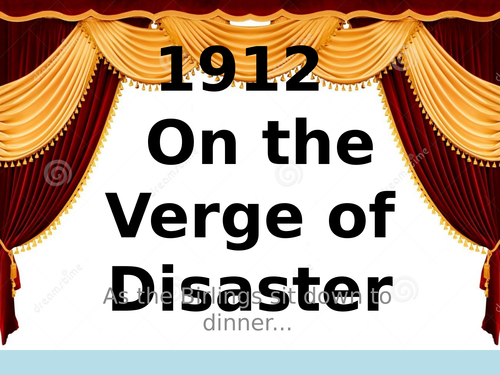 An overview of the cultural context of An Inspector Calls in 1912/1945 AO3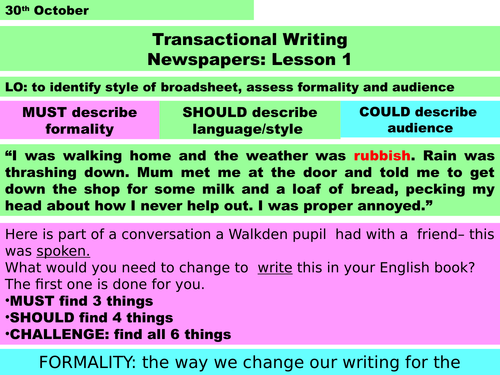 A lower ability set of 4 lessons that introduce both the broadsheet style and writing to persuade using a really engaging article written by a man who experienced dyslexia and ADD.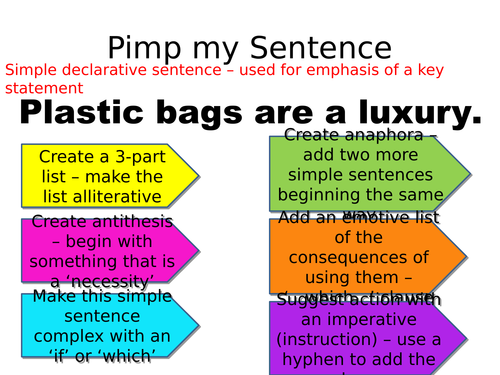 A stand-alone lesson with a variety of techniques modeled - first few slides are hyperlinked, so if you click on the technique named on the first slide, it takes you to an example, then you can return by clicking on the house icon.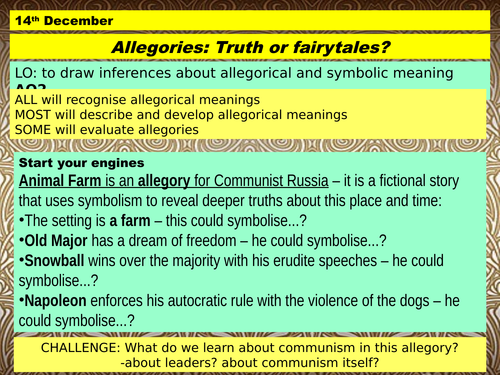 Used for an observation! This was a way of stretching my top set Year 8 who had just finished Animal Farm with a wider view of how literature and political comment go side by side. Class divides into two, examining either Yertle the Turtle or The Emperor's New Clothes. Good for introducing AO3 context.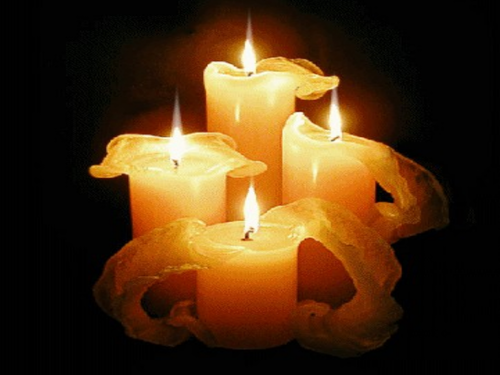 Highly engaging, interactive resource where pupils have to use clues to create a dystopian style story with Year 8 - clicking on the clues in the prison cell (presenter mode) reveals key ideas and promotes effective story choices. Can even be staged as a competition.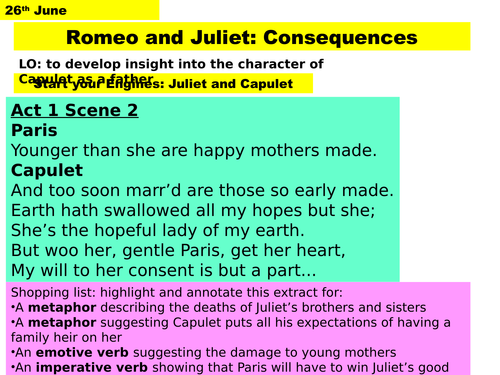 For first teaching, 2 lessons that cover extract analysis from this scene and lead into Juliet's ultimatum in Act 4 scene 1.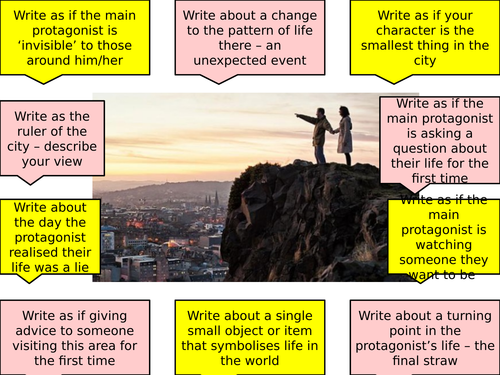 The typical image stimulus with a challenge to choose around the edge!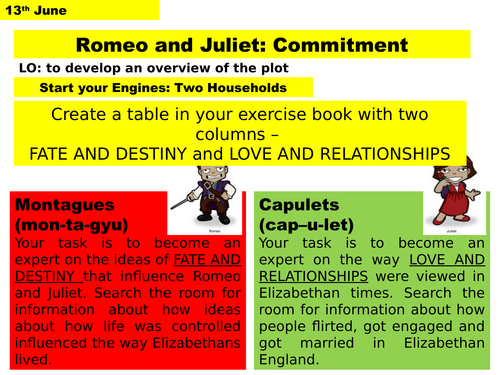 Overview and analysis of Act 2 Scene 2 for first teaching, with some classroom fact searching giving cultural context of fate and destiny/love and relationships.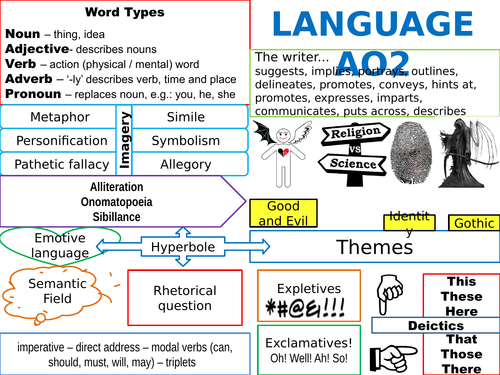 Slides that can be added to a presentation or printed and used as a handout for KS3 and 4 - emphasising technical terms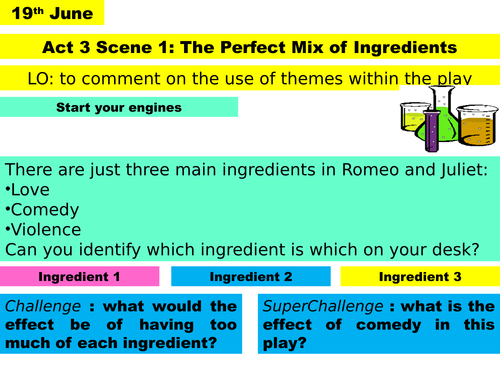 Looking at the scene with a really engaging starter involving sweets that represent the dramatic elements of romance, comedy and violence.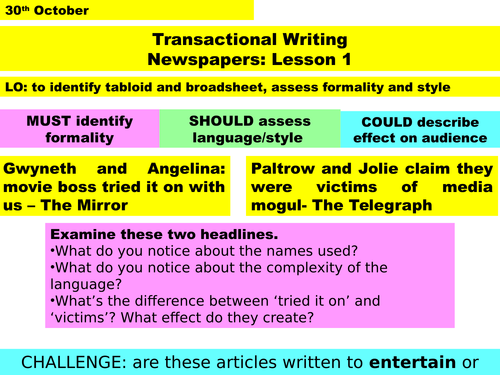 Challenging lesson for Year 8 - introduces analysis of style using articles on the topic of Down's Syndrome. Warning: provokes strong opinion!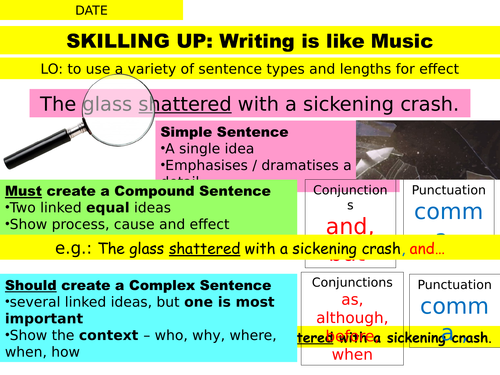 Engagingly covering a range of writing skills, including using a variety of sentences, using commas correctly, proofreading, expanding use of past tense, creating evocative and vivid description, paragraphing via aspects as varied as Jon Snow and minions! Used by my school as a start with Year 7 but also useful to dip into for all writing units.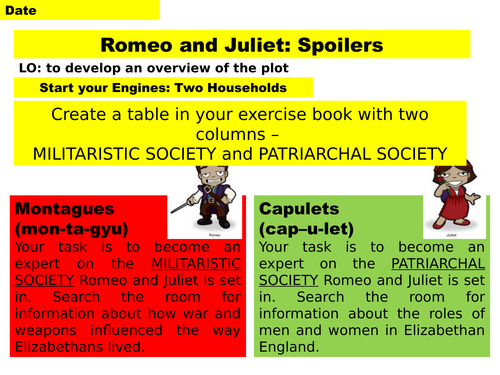 For first teaching, emphasising Scene 1 and Scene 5 with a highlight on the prologue. Four lessons that build a framework for analysing extracts and thematic essays. Divide your class into Montagues and Capulets, then bring their knowledge together to mirror the end of the play! See my AO2 slides for support in getting pupils to use techical language. NB: 2 lessons include fact search activities - the information sheets should be split up and placed around parts of the room for pupils to search out.