Jlp76's Shop
I teach young people with social communication difficulties, including autism.
78Uploads
20k+Views
4k+Downloads
I teach young people with social communication difficulties, including autism.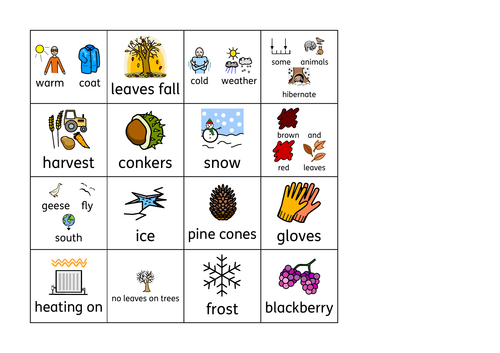 Sorting task designed for students with autism / SEN This is designed to be used in different ways depending on ability level: * cut and laminate cards, students sort into 'autumn' and 'winter' baskets. * students write 'autumn' and 'winter' in books, they then cut and paste pictures under the correct heading. * students write headings in book then use chart to write each fact into their books * students write headings in book then use chart to write sentences, using each fact in a sentence.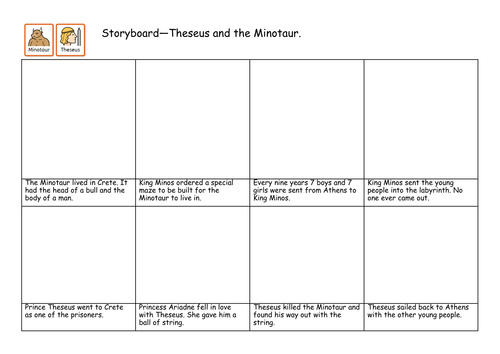 Storyboard - designed for children with autism to reinforce their understanding of the story. Children sorted the order of the text as a group before drawing their own accompanying pictures. With my group of children (mixed aged KS1/KS2) I kept the text on the worksheet but I have included a publisher version so this activity could be adapted to a cut and stick activity, or children could write their own sentences.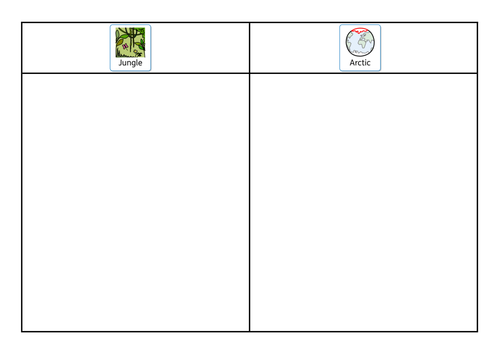 Various winter topic activities. We have been reading Little Polar Bear so have learnt about the North Pole / Arctic and what adaptations polar bears have in order to live where they do. Activities include picture of a polar bear / cards for children to stick on sheet to label (polar bear physical appearance) Jungle / Arctic sorting table with 2 sets of cards for children to sort (set one - facts about the areas, set two - animals) Polar bear adaptations worksheet / facts to stick. Two different versions of this, one is simplified. Short North Pole PowerPoint I have included resources in publisher and PDF format. Used for children in KS1 and KS2 with autism. Also suitable for mainstream pupils / older pupils.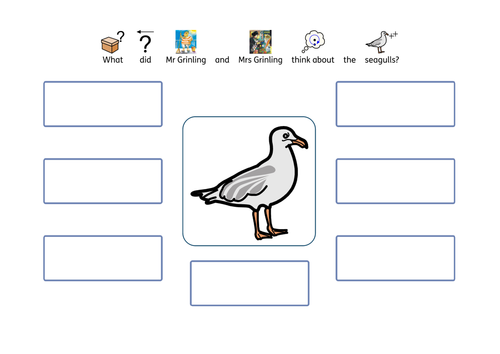 This is a pack of Lighthouse Keeper's Lunch resources I have used during a seaside topic with a mixed aged (KS1 / KS2) group of learners with autism. It includes a planning sheet to think about the lighthouse keeper's cottage, differentiated TEACCH style structured sheets to support writing about the Grinling's cottage, and images of the cottage for pupils to stick in their books before writing about the cottage. There is also a word mat to support spellings and jog memories. There is a mindmap type sheet to encourage pupils to reflect upon what the Grinlings thought about the naughty seagulls. There is a symbol supported powerpoint about lighthouses and a lighthouse fact sheet for children to complete. There are also differentiated grammar sheets for learners to decide whether to use 'and' or 'but' in a sentence.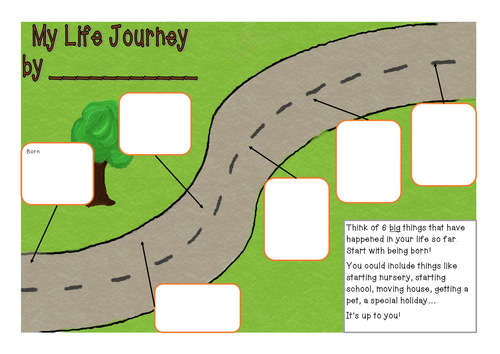 Worksheet to support pupils in reflecting on events in their lives so far. Developed for pupils with SEN and autism who struggled with reflection, recall and sequencing.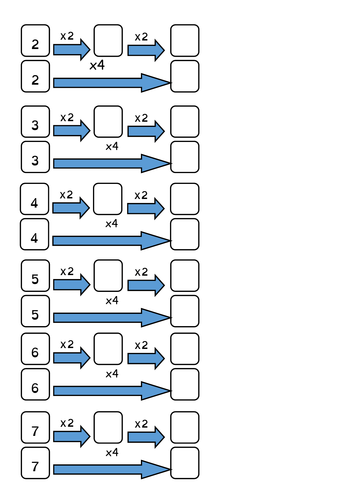 3 and 4 times table peg cards. Chop and laminate. Children use clothes pegs, clipping the peg on the correct answer. Domino groups of 4 - my children will stick in book then write which 4 x table sum matches the group. x 2 and x 4 function machine - my children struggle to understand that multiplying by 4 is the same as doubling twice. Designed for SEN / autism mixed age class but equally appropriate for mainstream / SEN. 3 documents: Topic homework sheet What do my family eat for tea? Cut and stick activity - food groups, 'jobs' of foods. Used with KS3 pupils with autism during healthy eating topic - Asdan lessons (New Horizons)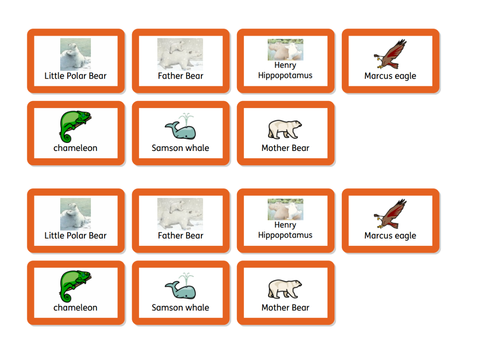 Resources made to support SEN group with autism. We read 'Little Polar Bear' by Hans de Beer. Colour cards are orange 'who' words to support Narrative Intervention. Structured visual (TEACCH) included to support students to write about Lars and Henry's journey. This is coloured red as this covers 'where' words. Will work equally well for children who are not using narrative intervention - in which case the word colours could just be random. Could also benefit children without ASD who struggle with working memory, attention or writing activities. Saved as PDF.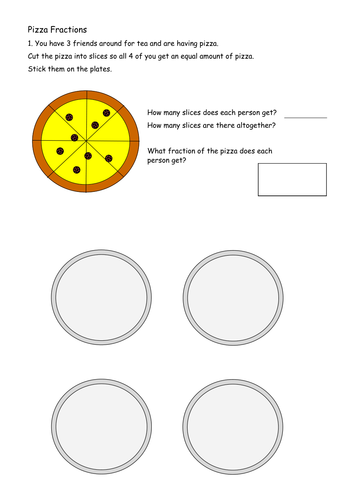 Cut and paste activity to visually reinforce simple fractions - halves, quarters and eighths. Created for KS3 students with autism. This is a bundle of resources based on a Victorian topic I delivered to a group of young people who all had autism and were in Y7 . Most presentations are structured and some include TEACCH style structured questions. Areas covered: Victorians and Christmas, Children and toys, Schools, Queen Victoria. By buying all resources as a bundle, buyers save 49%. A4 worksheet to prompt pupils to recollect what they have done over the summer holiday. Designed for pupils with autism but also suitable for mainstream pupils.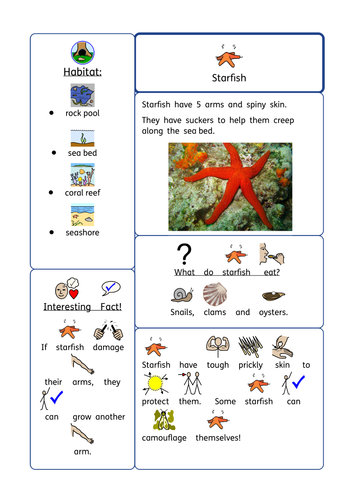 Resources used with a mixed age group of children with autism when reading the Rainbow Fish during our seaside topic. Sheet to generate describing words before writing about the Rainbow Fish, a wordsearch, 'feelings' activity for children who struggle to imagine how a character may feel, grammar activity (identify if a sentence needs a question mark or full stop). As there is a starfish in the book, we also learnt about starfish, using a symbol supported fact sheet to answer reading comprehension questions (differentiated).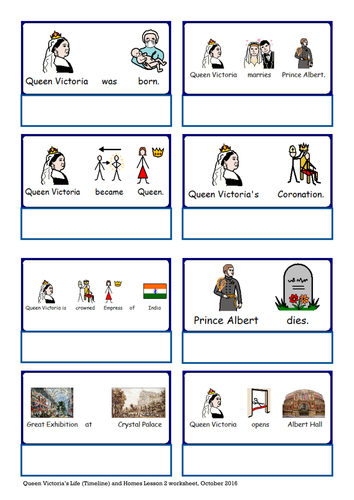 Editable PowerPoint about Queen Victoria's life and homes. Designed for a Year 7 class of students with autism, therefore highly structured. Included: PowerPoint presentation Activity to accompany the lesson is included, pupils are asked to use the internet to find out the date of given events in Victoria's life time, to write these on cards and then sort cards into chronological order. Worksheet for pupils to match a picture of Victoria's various homes to the correct name. 'MindMap' style worksheet - pupils to use information gained from the lesson to complete facts about Queen Victoria. As mentioned, this was designed for children with autism / SEN but is also suitable for mainstream students.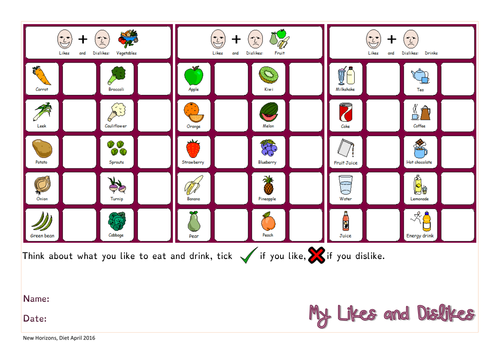 Worksheet as part of work towards New Horizons Asdan course. Used with Y8 group of learners with autism.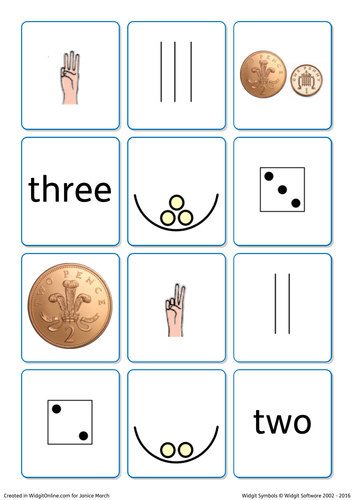 Number matching activity. Laminate main 'I can make..' board. Children need to find cards showing the identified number in various forms - tally, coins, dice, counters. Used for children with autism in KS1 and KS2, would be suitable for mainstream children in KS1 or children with other SEN.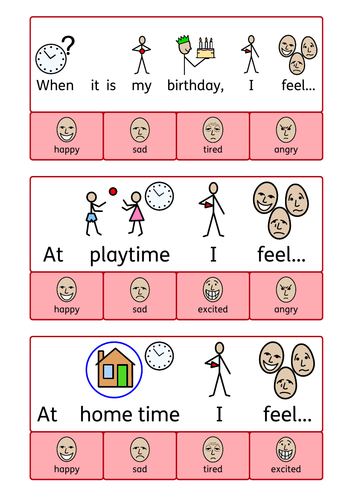 Cards giving a selection of situations, child uses a clothes peg to select the answer. Best laminated so resource is more durable. I use these with children who have autism but also suitable for KS1 or children with other SEN / SEMH needs. Can be used 1:1 or in a small group. Some of the answers I've had have surprised me, even when I know a child well - I've found this quite an interesting resource to get to know my pupils in most depth.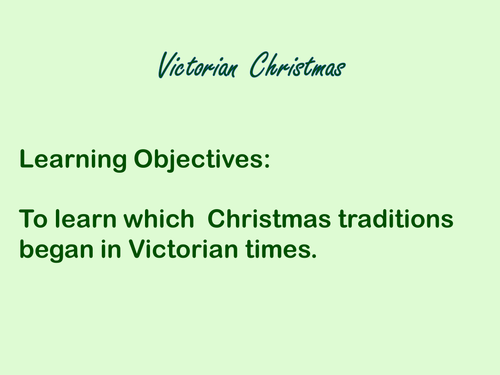 Victorians - Humanities topic for students in Year 7 with autism / SEN. Suitable for various ages depending on ability and understanding. PowerPoint presentation.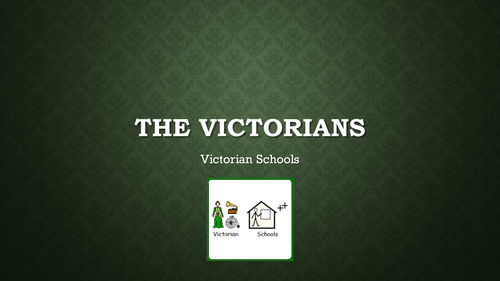 These 2 Power Points were designed to accompany a 'Victorian' box, on load from a local museum. The lessons were planned for a group of Y7 students, all with autism - therefore speaking, listening and attention skills were also targeted, together with more general social skills. Students also struggled with theory of mind / speech and language which the describing activity and game sought to target. My young people really enjoyed these lessons and the activities were completed over several weeks. If you are lucky enough to have a local museum which loans topics boxes then that wold be ideal, however the activities would also work if you have your own set of Victorian learning resources.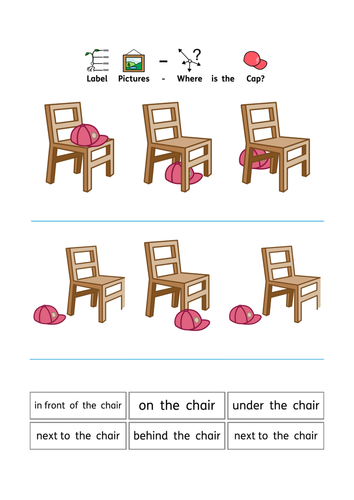 4 worksheets - 3 of these require learners to label pictures using positional language (e.g. behind, in front, under etc) 1 worksheet requires learners to correctly label coloured flowers. Used for learners in autism provision but also suitable for mainstream KS1, EAL or older learners with SEN.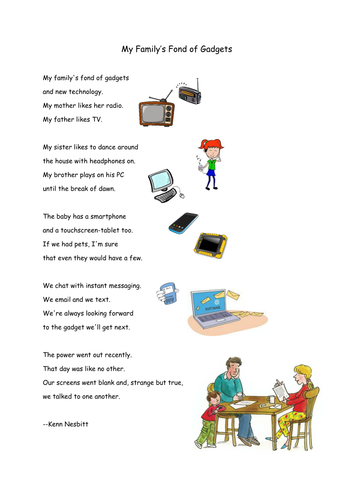 Poem with images as prompt. For 'My Family' topic SEN Y8 - students who struggle to find information in text. Cut and stick activity - identify which gadgets different family members like. Very simple to encourage independent thinking. Cutting and sticking for motor skills.