Jordanbatters' Shop
I am a History teacher working in Yorkshire.
63Uploads
20k+Views
36k+Downloads
I am a History teacher working in Yorkshire.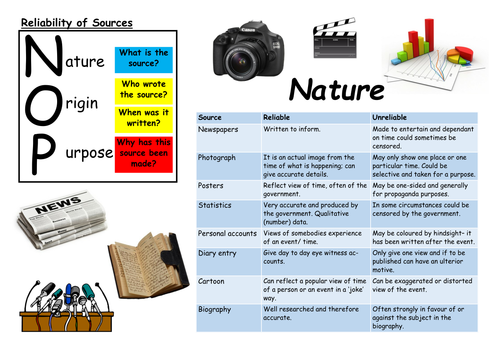 This resource can be used to help students write about reliability. I have used this to help both KS3 and GCSE students to start thinking about the reliability of a source.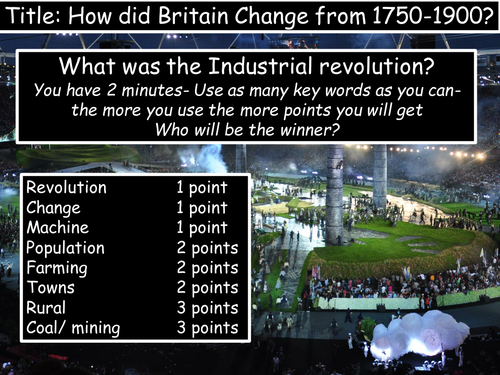 This is the first 12 lessons for an industrial revolution SOW. Included: introduction- living conditions- health and medicine - factories- coal mining- population- towns - conclusion All activities and support materials included (apart from video clips, but hyperlinks have been added). This has been produced for a mixed ability year 9 class- but can be used with other years. These are some ideas that I have created, found and adapted Use how you wish and enjoy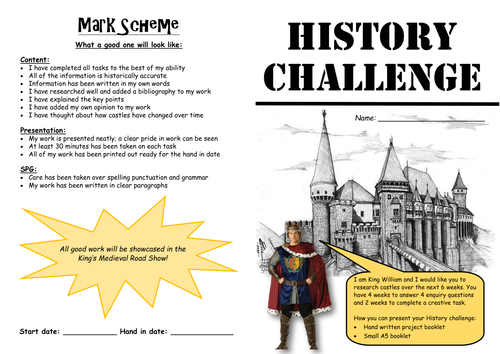 This is a differentiated project booklet. It has been designed for Year 7 all ability, but could be used for other years. It contains 4 enquiry questions- each has a level 3/4/5/6 task that can be chosen by the students. There is then a creative task for the students to complete. My students have really enjoyed completing this History Challenge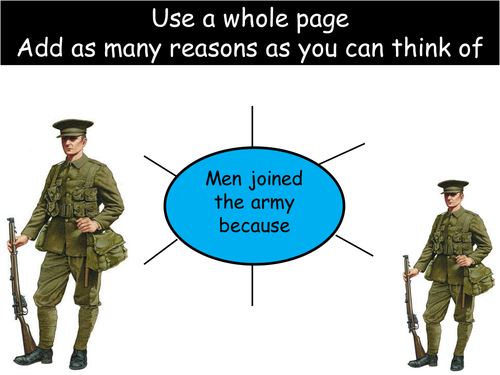 I use this resource with year 9 students when teaching about recruitment and trench life. Enjoy and use as you wish :)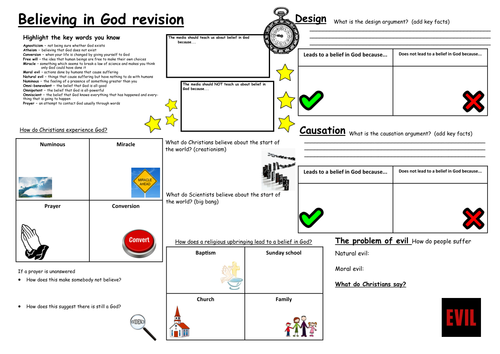 I have used these 2 revision mind maps as overviews for the 2 modules Matters of Life and Death and Believing in God. Enjoy and use as you wish.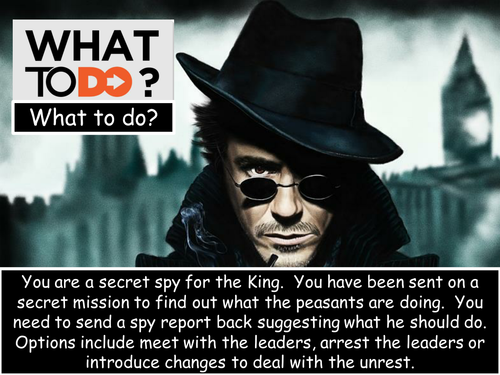 I use this PP over two lessons to teach about the story of the peasant (not so peasant) revolt.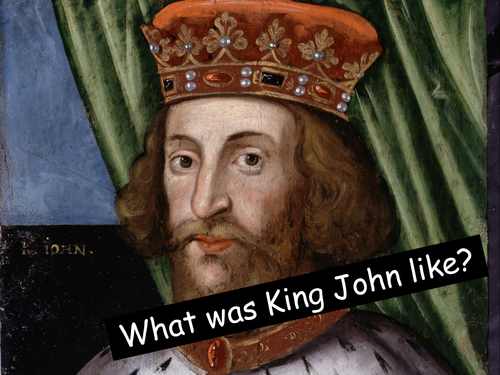 This resource is 2 lessons that has been designed for Year 7. The first lesson is on interpretations of Robin Hood. The second lesson can be used as an assessment or can be altered into a source based inquiry. Enjoy and use as you wish :) A detailed revision guide for the power and the people module. This is 20 pages and contains all of the information that is needed to revise with. We do not have textbooks in my School and therefore students found this resource very useful. Thanks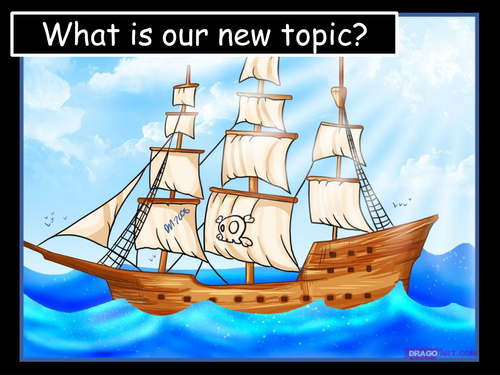 Here is the first 5 lessons of a pirate SOW Introduction- Blackbeard- Rules- Punishments- Tactics All support materials have been included and all video links Use and enjoy how you wish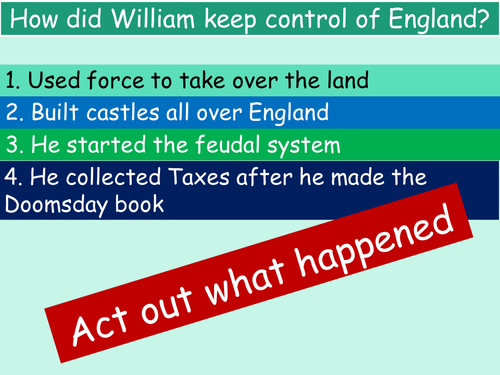 This is a set of resources designed for Year 7 any ability. All lessons have been differentiated for top ability and for SEN groups. This includes: 1. What is a castle? What were the first types of castles? 2. Where should castles be built? 3. How to attack and defend a castle? 4. How did castles affect England? - source work lesson 5. Marshmallow challenge 6. Project- 6 week project booklet My year 7 students have thoroughly enjoyed these lessons- in particular completing the castle History challenge at home :) Use as you wish and enjoy!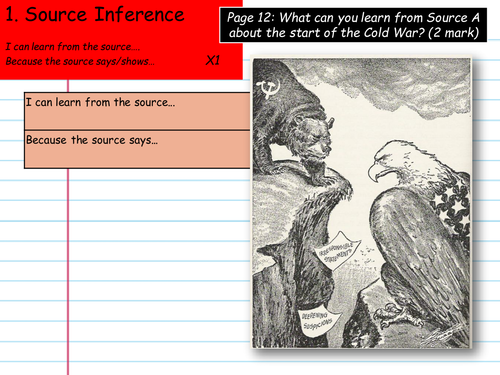 This resource I have used with my Y11 GCSE class to teach them about the Cold War. The PP work along side the Cold War booklet that I have on sale. (It is also included in this sale as well) You will need to use a textbook for information for some of these lessons. I use the edexcel GCSE international relation text book- but any can be used. All of the lessons follow a very similar structure and their is a lot of exam practice in the lessons. This worked for my class as I was able to get through the content very quickly, however some of these lessons could take two lessons. 1. Introduction 2. Conferences 3. Iron Curtain and secret speeches 4. Truman Doctrine, Marshall Plan, Satellite States and Cominform 5. The Berlin Blockade 6. The Arms Race and the Space Race 7. The Hungarian uprising 8. The Berlin Wall 9. The Cuban Missile Crisis 10. Czechslovakia 11. The Afghanistan War and Detente 12. Ronald Reagan 13. Gorbachex 14. The End of the Soviet Union Enjoy and use as you wish!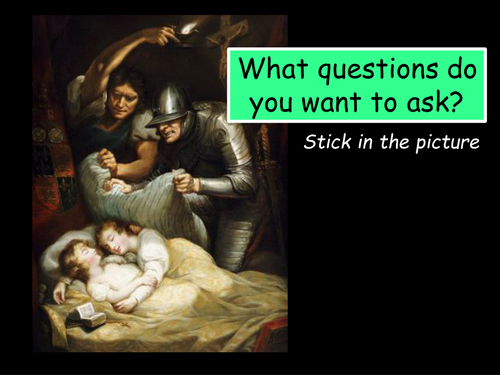 Princes in the Tower lesson For SEN I print off the easier sources and allow students to highlight Enjoy!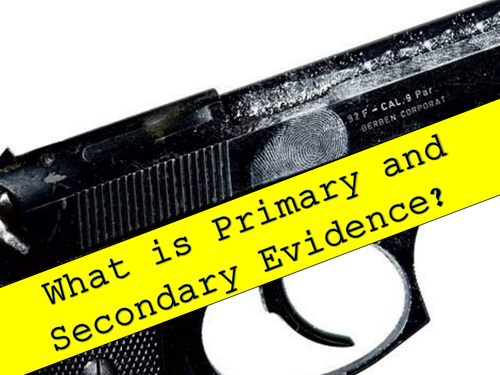 This is a murder mystery used to introduce my year 7 class to using evidence in History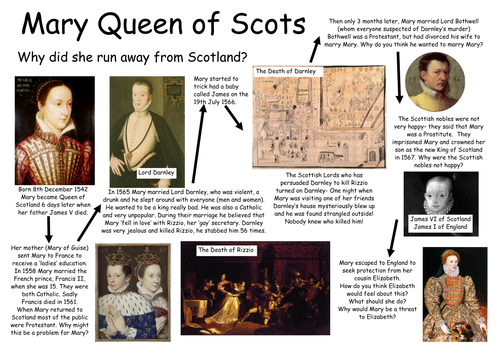 These lessons has been designed to teach about who Mary Queen of Scots was (creating movie trailers/ story boards) and then to explain how she was a threat to the throne (what should Elizabeth do with her?). SEN alternatives. Enjoy and use as you wish.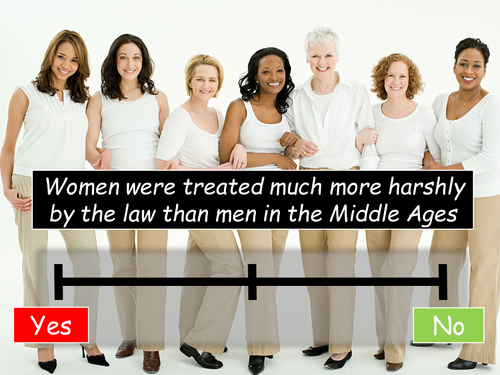 I use this resource with my Year 7 class after we have studied the Norman Conquest. The lesson: Who was Matilda? Who should be the next monarch? Stephen or Matilda? Practice GCSE question- implementing GCSE skills into KS3 What happened next? Conclusion Enjoy and use as you wish!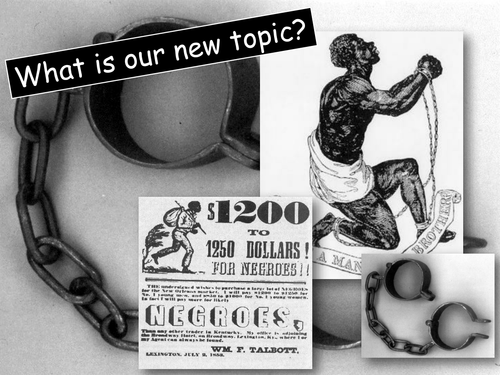 This is a set of resources I use with Year 8 in the Summer term. I have had very positive reviews and Year 8 love to finish the year with this. You will need a copy of 'Roots' DVD to play along side these lessons, however you could use some of the lessons without. Lessons: 1. Introduction to the slave triangle and slave trade 2. Why was slavery allowed? 3. African Culture 4. Capturing Slaves 5. Middle Passage 6. Middle Passage Assessment 7. Auction 8. Role Play auction 9. Slave routine 10. Plantation Life 11. Slave resistance 12. Underground railroad (fun lesson) Enjoy and use as you wish :) This timeline is ideal for a History classroom- it is 65 pages long and fits all the way around my walls in my classroom. Enjoy and use as you wish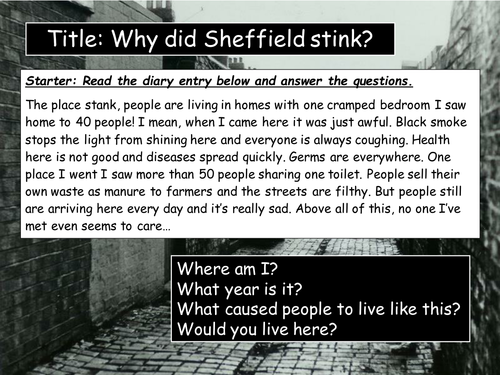 This is a set of resources used to teach medicine during the industrial revolution. Enjoy and use as you wish.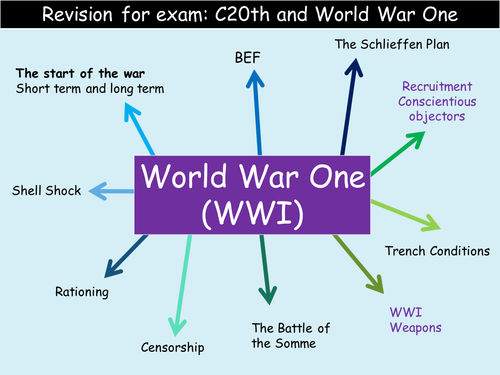 I use these lessons with Year 9 to introduce the rise of Hitler and Nazi Germany. This is usually the last topic in Y9 during the summer term. Lessons cover: 1. The Treaty of Versailles 2. Hitler - who was he? 3. How did Hitler rise to power? 4. Propaganda and Censorship 5. The Aryan Race - what was it? 6. The Hitler Youth 7. Nazi policies towards women 8. Persecution of the Jewish to 1939 9. The Ghettos 10. The final solution. Some of these lessons you may need a little bit more information- (not much though). Some PPs could take more than one lesson if wanted. There is also some HW ideas on some of the slides. Enjoy and use as you wish.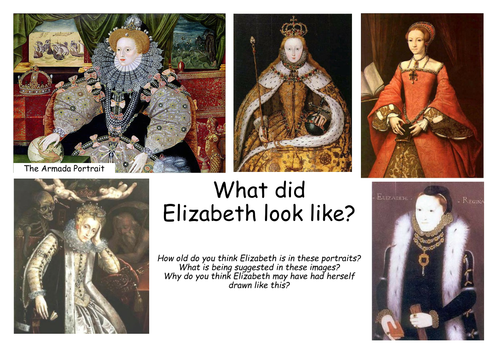 I use this set of resources with Year 8 when introducing Elizabeth I. The students really enjoy these lessons as they have been designed to be quite creative. There are also SEN alternatives within the resources and Power Points for most lessons. Lessons: 1. Elizabeth introduction- some problems Elizabeth I had 2. Elizabeth and marriage. Take me out lesson- (you will need information on the men as I have lost the electronic copy- if you would like me to take a picture of the sheet I use then message through.) 3. Elizabeth's problem image. (can take 2 lessons) 4. Who was Mary Queen of Scots (can take 2 lessons if students are designing movie trailers) 5. What should Elizabeth do with Mary? 6. The Spanish Armada - why was it sent? what happened? 7. Conclusion lesson and resources 8. Assessment Use and enjoy as you wish.