Jordanbatters' Shop
I am a History teacher working in Yorkshire.
64Uploads
27k+Views
46k+Downloads
I am a History teacher working in Yorkshire.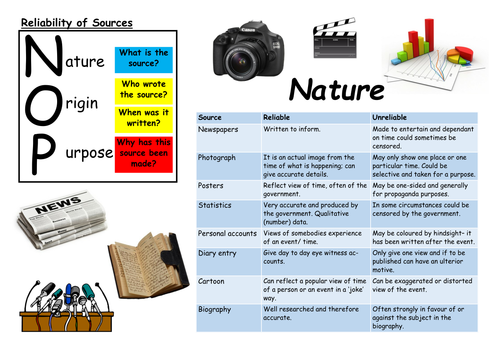 This resource can be used to help students write about reliability. I have used this to help both KS3 and GCSE students to start thinking about the reliability of a source.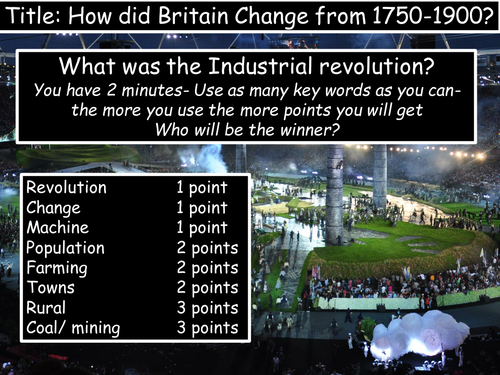 This is the first 12 lessons for an industrial revolution SOW. Included: introduction- living conditions- health and medicine - factories- coal mining- population- towns - conclusion All activities and support materials included (apart from video clips, but hyperlinks have been added). This has been produced for a mixed ability year 9 class- but can be used with other years. These are some ideas that I have created, found and adapted Use how you wish and enjoy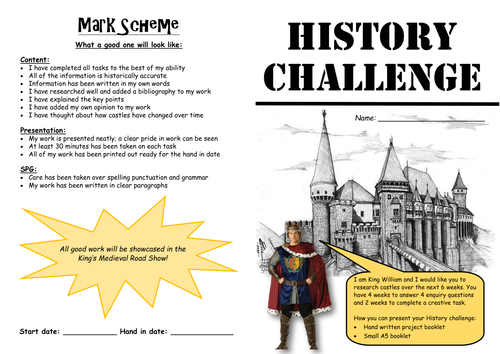 This is a differentiated project booklet. It has been designed for Year 7 all ability, but could be used for other years. It contains 4 enquiry questions- each has a level 3/4/5/6 task that can be chosen by the students. There is then a creative task for the students to complete. My students have really enjoyed completing this History Challenge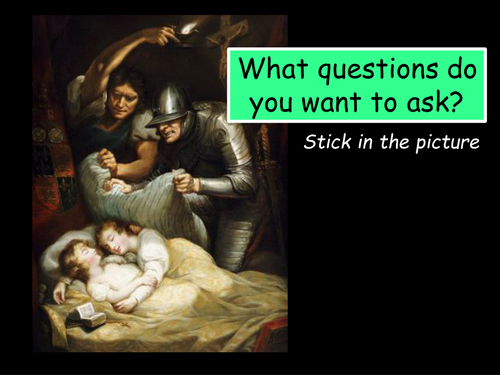 Princes in the Tower lesson For SEN I print off the easier sources and allow students to highlight Enjoy!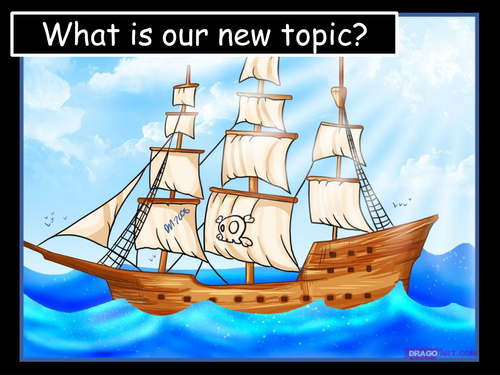 Here is the first 5 lessons of a pirate SOW Introduction- Blackbeard- Rules- Punishments- Tactics All support materials have been included and all video links Use and enjoy how you wish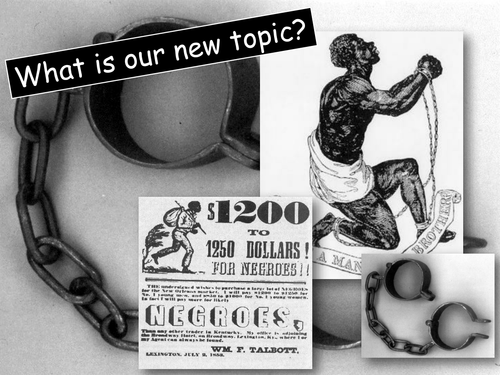 This is a set of resources I use with Year 8 in the Summer term. I have had very positive reviews and Year 8 love to finish the year with this. You will need a copy of 'Roots' DVD to play along side these lessons, however you could use some of the lessons without. Lessons: 1. Introduction to the slave triangle and slave trade 2. Why was slavery allowed? 3. African Culture 4. Capturing Slaves 5. Middle Passage 6. Middle Passage Assessment 7. Auction 8. Role Play auction 9. Slave routine 10. Plantation Life 11. Slave resistance 12. Underground railroad (fun lesson) Enjoy and use as you wish :)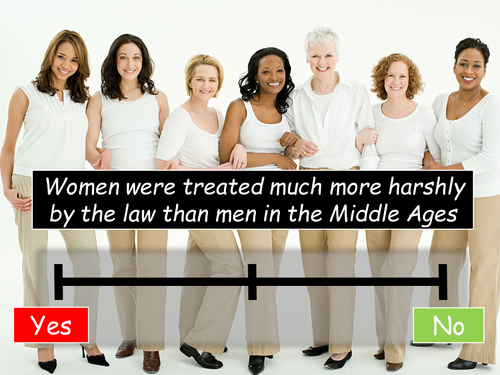 I use this resource with my Year 7 class after we have studied the Norman Conquest. The lesson: Who was Matilda? Who should be the next monarch? Stephen or Matilda? Practice GCSE question- implementing GCSE skills into KS3 What happened next? Conclusion Enjoy and use as you wish!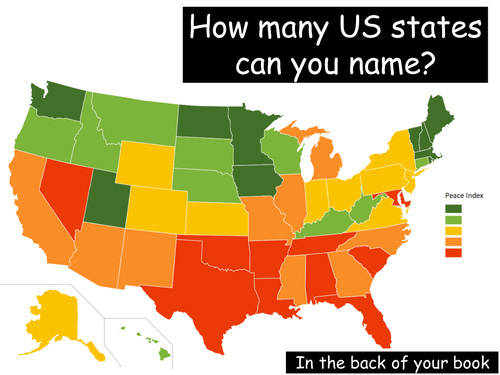 These resources are used to teach USA 1919-41- Topic 1: The Economy, Topic 2: US Society, Topic 3: The Wall Street Crash; Topic 4: Roosevelt and the New Deal. There are 33 lessons, but could take anything up to 40/45 lessons to complete. Overview- title page US government structure Isolationism- mass production Boom cycle Shares Boom Conclusion Who did the boom not affect Underlying problems Roaring 20s Women and the changes Prohibition Race in the 1920s Immigration and intolerance Monkey Trial Why Wall Street Crashed The effects of the Wall Street Crash on the US society The government reaction Rising resentment Hoover vs Roosevelt- who would you vote for? Alphabet Agencies and the New Deal. The Hundred days and Alphabet Agencies (takes about 2 lessons) Opposition to the New Deal Extent of Recovery Second New Deal Roosevelt - success and failures Revision Quiz and revision throughout Some of the lessons may need the use of a text book or extra resources/ internet- but the majority have all of the resources provided. Enjoy and use as your wish!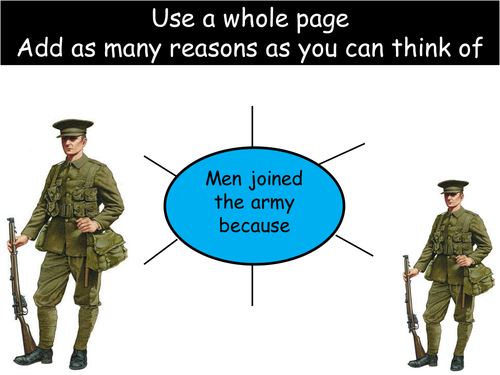 I use this resource with year 9 students when teaching about recruitment and trench life. Enjoy and use as you wish :)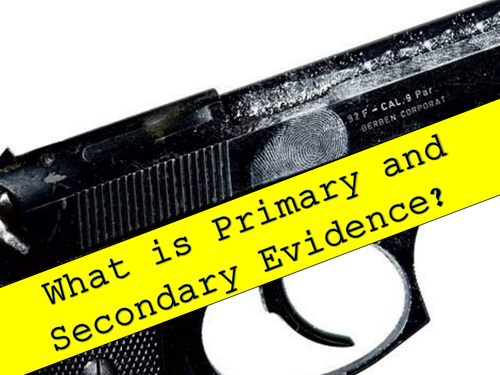 This is a murder mystery used to introduce my year 7 class to using evidence in History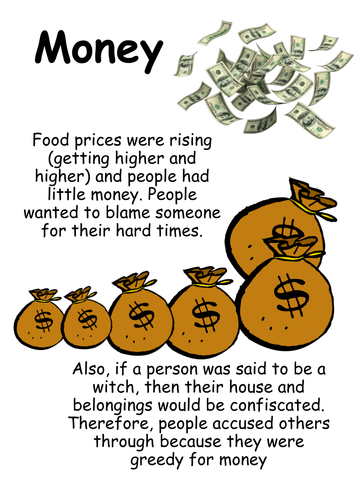 I use these resources with Year 8 when teaching about James I. This is an introduction to witches, how to spot a witch, and the witch finder general. There is also a worksheet on Hocus Pocus the film, which can be used when watching the DVD towards the end, near Easter. Enjoy and use as you wish.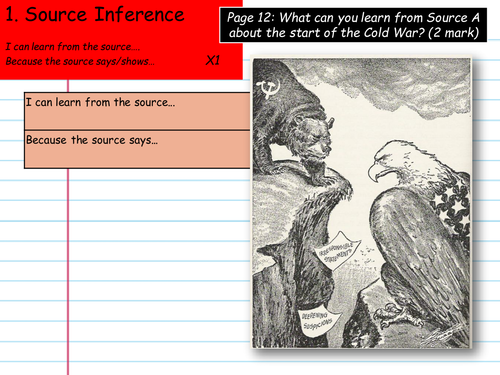 This resource I have used with my Y11 GCSE class to teach them about the Cold War. The PP work along side the Cold War booklet that I have on sale. (It is also included in this sale as well) You will need to use a textbook for information for some of these lessons. I use the edexcel GCSE international relation text book- but any can be used. All of the lessons follow a very similar structure and their is a lot of exam practice in the lessons. This worked for my class as I was able to get through the content very quickly, however some of these lessons could take two lessons. 1. Introduction 2. Conferences 3. Iron Curtain and secret speeches 4. Truman Doctrine, Marshall Plan, Satellite States and Cominform 5. The Berlin Blockade 6. The Arms Race and the Space Race 7. The Hungarian uprising 8. The Berlin Wall 9. The Cuban Missile Crisis 10. Czechslovakia 11. The Afghanistan War and Detente 12. Ronald Reagan 13. Gorbachex 14. The End of the Soviet Union Enjoy and use as you wish!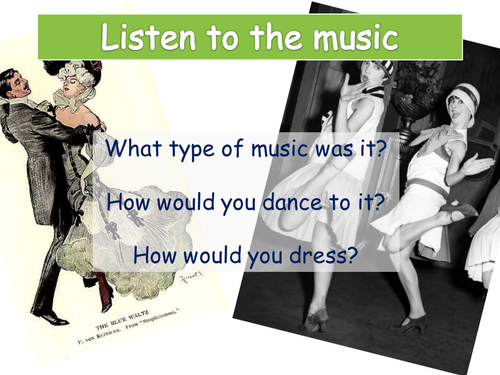 These resources are used to teach USA 1919-41- Topic 2- US Society Starts with the Roaring 20s- Women and the changes; Prohibition; Race in the 1920s; Immigration; Monkey Trial (8 lessons- but it takes me about 12 lessons to cover all info) For a couple of these lessons you may need a textbook/ extra reading resources- but the majority of information is on the slides. Video resources provided as well Use as you wish and enjoy! :) This timeline is ideal for a History classroom- it is 65 pages long and fits all the way around my walls in my classroom. Enjoy and use as you wish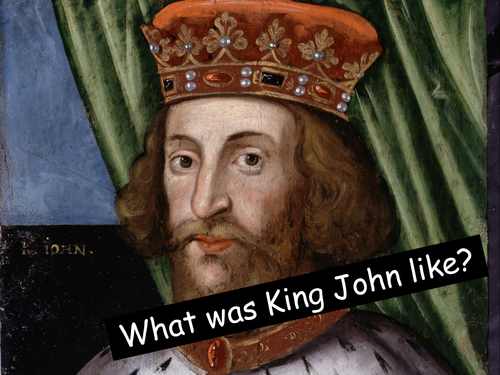 This resource is 2 lessons that has been designed for Year 7. The first lesson is on interpretations of Robin Hood. The second lesson can be used as an assessment or can be altered into a source based inquiry. Enjoy and use as you wish :)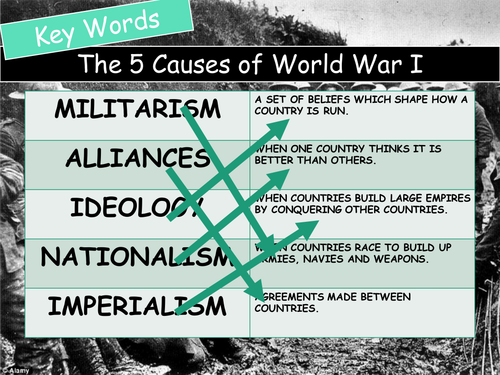 I use this resource to teach year 9 about WWI. All resources are included and some lessons can take more than one period. 1. Long term factors about the start of WWI 2. Short term factors about the start of WWI Race Track WWI- this involved students working in groups to act out the causes of WWI 3. The BEF and the Schlieffen Plan 4. Recruitment and Conscientious Objectors 5. Trench Life 6. Weapons 7. Battle of the Somme L1 8. Battle of the Somme L2 9. Censorship and Rationing 10. Shell Shock (information on Harry Farr not included) 11. Assessment Enjoy and use as you wish :)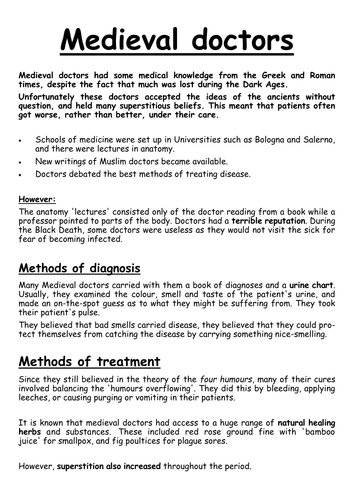 I use this resource with year 7 to teach about the black death 1. Medicine in Medieval times 2. The Black Death Symptoms 3. The Black Death Cues and Causes (2 lessons) 4. The Impact of the Black Death. Use and enjoy )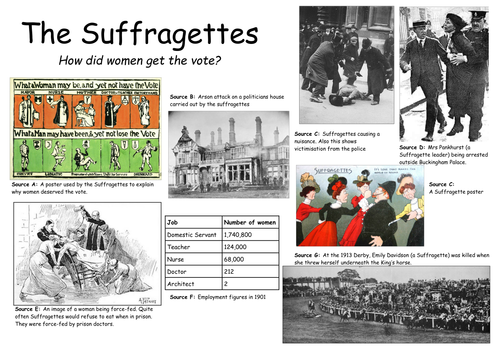 This resource is designed to be used with GCSE students when teaching about the role of women before, during and after the war. L1- The role the suffragettes had (source inference) L2- reaction to the suffragettes (source inference, reliability Q, purpose Q) L3- Women and the war- equality (source inference, explain Q) All sources are provided on the PP if you do not have the textbook. This series of lessons could take up to 5 lessons, depends on how much detail you would like the students to add and also if you wish for them to answer the exam questions after they have been planned. Enjoy and use as you wish! :)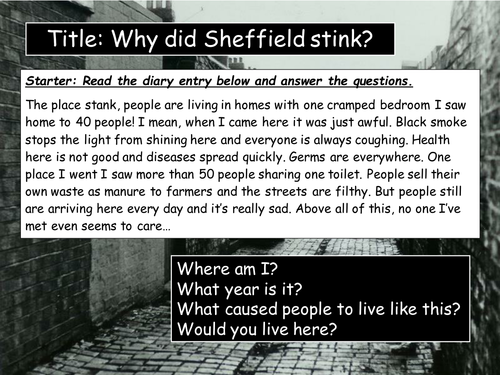 This is a set of resources used to teach medicine during the industrial revolution. Enjoy and use as you wish.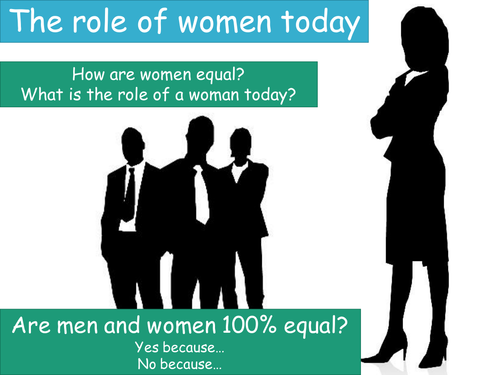 I use this resource with year 9 when teaching about the suffragettes and women in the war. This is 5-6 lessons and all resources are included. 1. Suffragettes- research- who are they? 2. Freedom fighters or terrorists? 3. What did women do in the War? 4. Research into the war- independent task (could take 2 lessons) 5. Propaganda task Enjoy and use as you wish :)