PPT to consolidate the use of Spanish time phrases alongside their appropriate verb tense.
PPT on food and, meal times in Spanish on vocab from Viva 3. Differentiation used across PPT.
Use of differentiation across the whole PPT with red amber green, in it you will find vocabulary taught in the Viva 3 section of healthy lifestyle.
Describing others VIVA 3, use of differentiaiton across all slides using REB AMBER GREEN.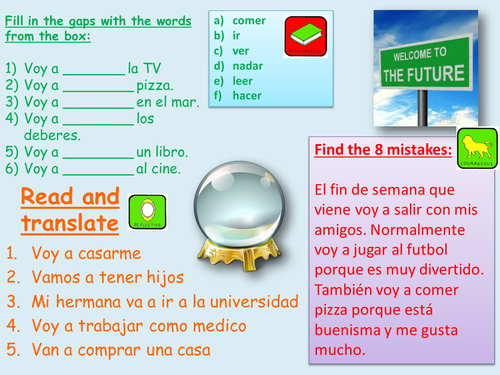 mira3, mira, future plans, future, future writing activities spanish, spanish, simple future, near future, voy a,