J-Philippe Cardon Négociant
Resources tried and tested that have worked very well
6Uploads
308Views
52Downloads
Resources tried and tested that have worked very well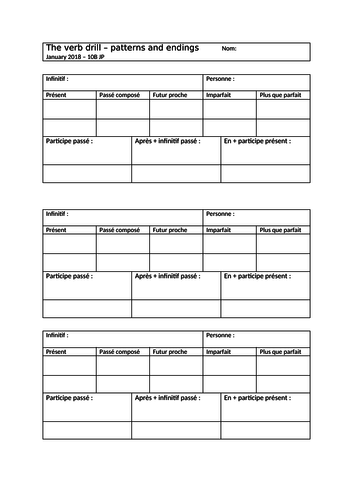 Giving GCSE students some flair by observing and replicating verb patterns. This is an essential step towards fluency for both speaking and writing skills.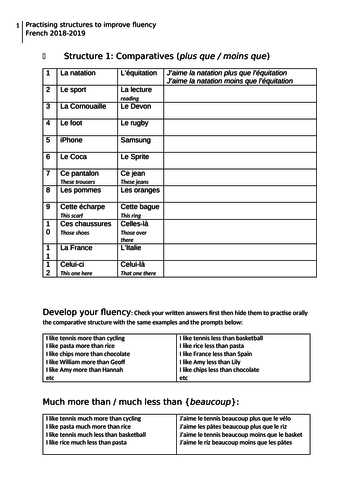 This is intended to be a series of speaking activities for GCSE students (I used it also with year 9 groups and year 12). Structures trump topics and as students get familiar with the structures presented, they then spontaneously spin off and keep creating comparisons. Once students have understood that complex sentences do not need to be complicated, they feel more ready to ad lib. Shyer students benefit from the safety of repetition to build up confidence. More confident students are enable to run with what they acquire. Revisiting the structures with different sets of vocabulary takes virtually no preparation time and acts as consolidating starters. This booklet takes a progressive approach to the preparation work need to perform well in the French GCSE exams. It offers models for sentence building because one learns a language by exposure to correct examples of test. It builds up on translation skills too, then gives space to students' production. Because one also learns a language by correcting mistakes, there is space for improving a first draft. The two productive skills of writing and speaking are developed in parallel.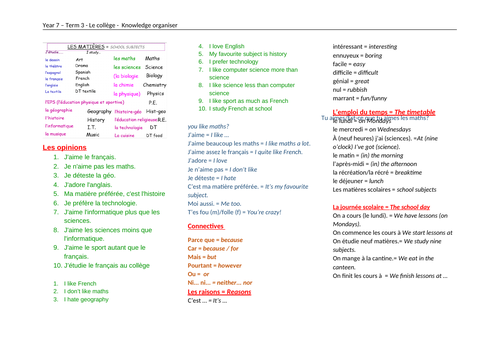 A succint but challenging knowledge organiser for a 5/6 weeks teaching period for Y7.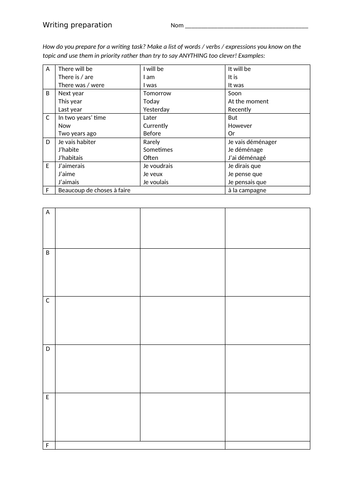 Using visual framing of key verbal structure, this resource had proven positive effect on scaffolding students production for GCSE French Writing AQA exam.