8Uploads
3k+Views
1k+Downloads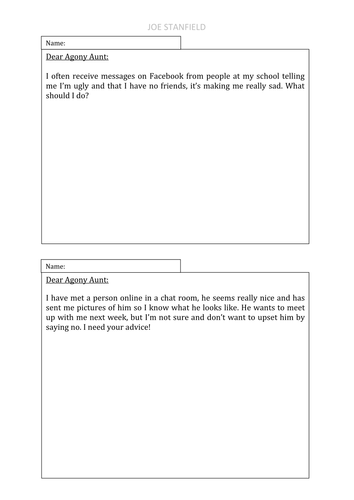 6 Agony Aunt style questions on E-Safety topic. The pupils are to answer the question explaining how to solve their problem as well as preventing it in the future considering the rules of being safe online. Feel free to adapt the questions - as the idea is to encourage the pupils to think about how to respond to the problems posed. This is the premium pack that includes full 30 different bingo cards, binary and denary with different designs. The website itself is free, however, hosting costs need to be paid so this is a revenue stream to help towards those costs. NOTE: As of 25/01/2020 - this resource is incomplete, it only contains the full 30 unique bingo cards in denary format, it is an ongoing effort to create and add to this resource the binary versions for the different difficulties as well as the different designs. I have made a few posters that can be printed A4 and A3 on Python programming. It covers the basics of programming and I would aim this towards beginners of any age. They have the key beginner concepts; output, input, variables/data types, iteration, selection and commenting. If you purchase these, and there are any errors, or edits you wish to be made I will update the posters and email a copy for free. Binary Bingo is a website and resource pack that can be used as a starter, mid lesson activity or plenary to aid with teaching binary/denary conversion. The website component can be accessed here: http://binarybingo.co.uk/ Teacher will generate random binary or denary numbers either using 4, 5 or 6 bit for increased difficulty. The numbers generated are then called out as per bingo and students will either convert from binary to denary or denary to binary. Teacher: Binary Students: Denary Bingo Card Teacher: Denary Students: Binary Bingo Card I made these for my computing room board. You can customise them with 4 different pattern backgrounds, as well the colour scheme using Photoshop. I have placed text and icons in separate folders so all you need to do is hide/show the wanted layers. License for the icons: https://www.flaticon.com/packs/font-awesome?family_id=115&group_id=25&category_id=28,78 Pattern Background License Hexgaon: https://www.freepik.com/free-vector/hexagonal-pattern_852781.htm#term=pattern&page=1&position=18 Binary: https://www.freepik.com/free-vector/binary-code-pattern-design_1001958.htm#term=binary&page=1&position=0 Diagonal Lines: https://www.freepik.com/free-vector/subtle-white-background-with-diagonal-lines_2749380.htm Squares: https://www.freepik.com/free-vector/grey-square-pattern-background-vector-illustration_1265271.htm Note: I will be adding more to the pack, if purchased and an update comes out - I will send for free. If you wish for me to edit the colour or choose the background for you and then supply each poster saved as a png then please let me know.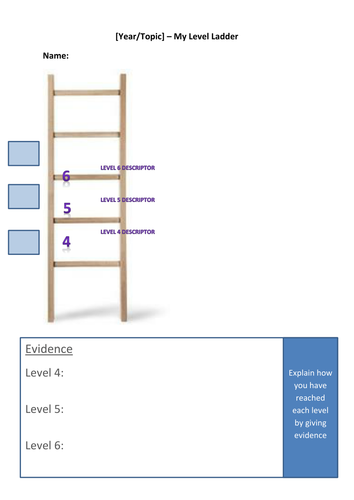 NOTE: The preview is different from when you actually download it, the level number and descriptors are in place. A simple level ladder to allow the pupils to give evidence of completing the LO's - great for assessment and evidence of work/level Feel free to edit how you like; font, colours, size, range of levels. Hope you find it useful.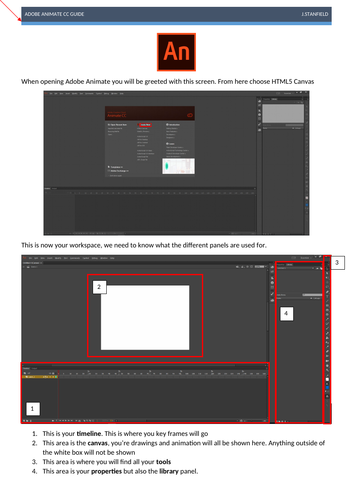 A quick start guide I have made for my computing science class to use. It introduces the basics such as Workspace, Timeline, Inserting Text, Layers, Keyframes, Motion Tweening and Shape Tweening (Morphing)