Judithhearne's Shop
Resources for Scottish secondary school pupils S1 - S6 (but most are also suitable for use in English schools).
79Uploads
17k+Views
772Downloads
Resources for Scottish secondary school pupils S1 - S6 (but most are also suitable for use in English schools).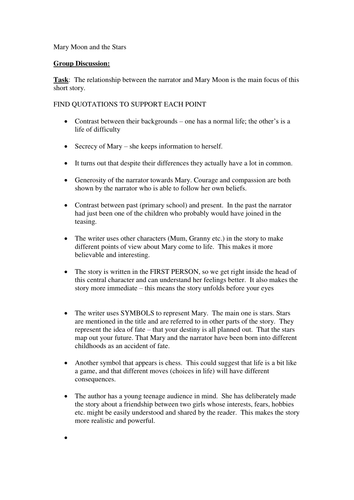 Some resources to support the teaching of this brilliant Scottish short story. Discussion questions, analysis, essay plan etc.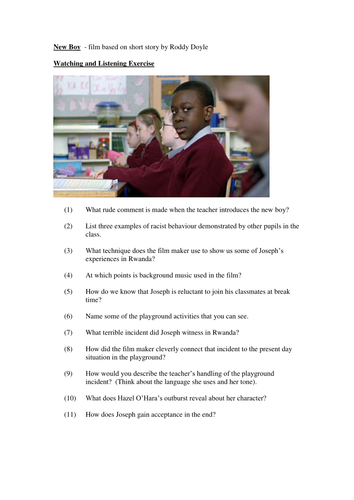 A set of questions to accompany the fantastic short film New Boy written by Roddy Doyle.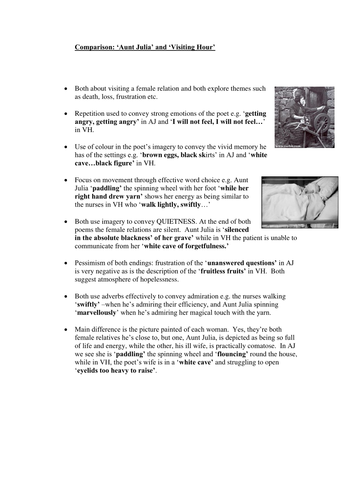 A booklet to support the final set text question - clear links between each of the poems: Visiting Hour, Aunt Julia, Memorial, Basking Shark, Assisi, and Sounds of the Day A very helpful resource for exam revision.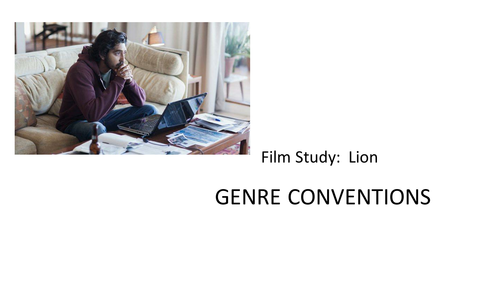 I have developed a range of resources for pupils to write critical essays based on a film text. This PowerPoint focuses on the biopic genre and looks at the genre conventions within 'Lion' My pupils loved studying this 2017 film. See my other resources for essay plans etc.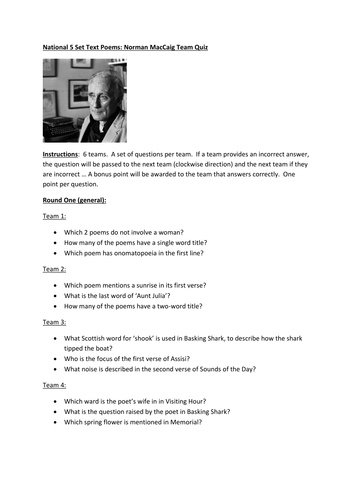 This is a great resource for revising the Norman MacCaig set text poems. My class loved it and it lasted for a double period. 5 rounds of questions for up to 6 teams: general; complete the quotation; multiple choice; name the technique; anagram. Answer sheet supplied.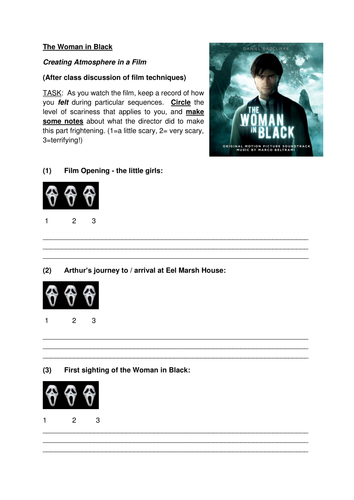 A great booklet to keep pupils focused when viewing the film for the first time. Analysis of which parts effectively create tension in the viewer.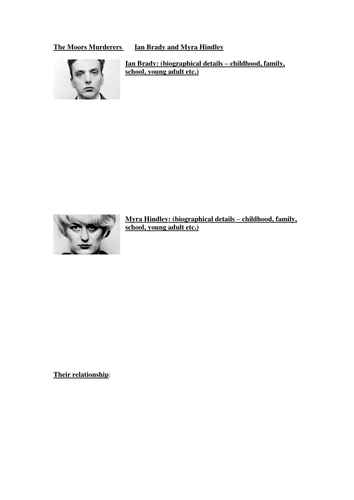 Resources I've been using successfully with Scottish Higher pupils (age 16/17) in order to support their writing of critical essays. The pack includes templates for initial internet research, 2 model essays, detailed notes on the whole poem, questions on each part of the poem, a step by step essay plan and more... (If Miss Reid, who uploaded my accidentally incomplete first unit is able to contact me, I will email her this full version)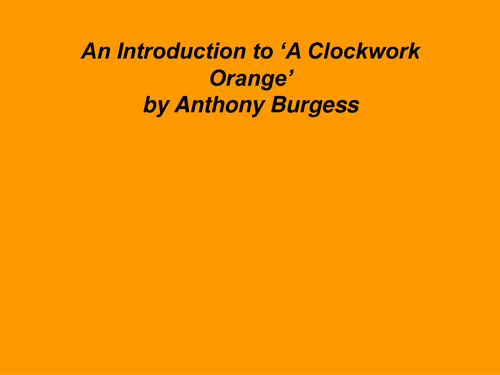 A powerpoint to introduce Anthony Burgess's 'A Clockwork Orange'. Key information about characterisation, plot, theme, and explanations of dystopia, totalitarianism etc. Youtube links to other supporting materials.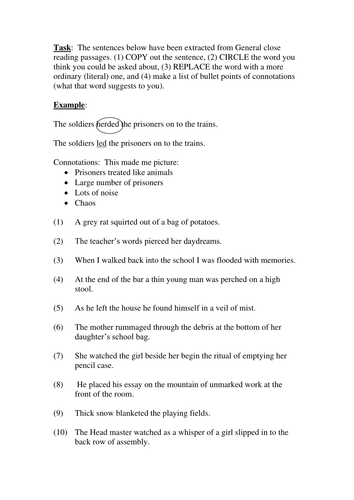 An excellent resource for getting pupils to analyse the effectiveness of a writer's word choice. A homework sheet with a step-by-step guide to how to tackle each sentence. My pupils' close reading (comprehension/interpretation) marks improved significantly after doing this.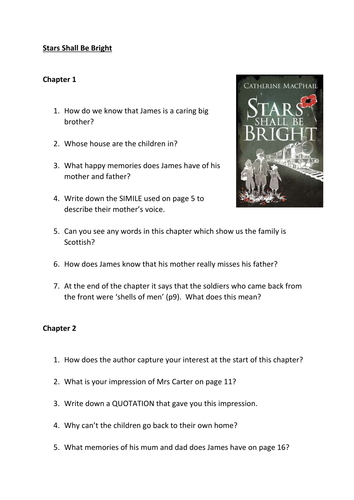 A set of questions about all 10 chapters of this lovely short novel. 'Stars Shall Be Bright ' is a terrific story inspired by the true story of the Quintinshill rail disaster where more than 200 first world war soldiers were killed in the UK's worst ever rail collision. This Barrington Stoke book is specifically developed to support dyslexic readers, but can be used with all pupils.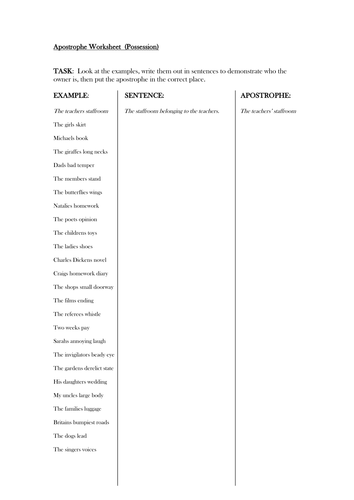 This really helps pupils to focus on the use of the apostrophe. extremely useful.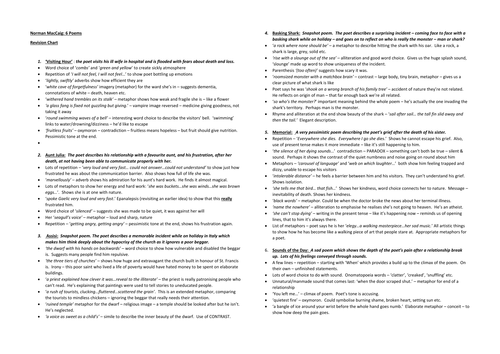 An A3 poster with important quotations and techniques from all 6 of the Norman MacCaig set text poems. My class loved this and are using it at home to revise for their exam. It covers: Assisi, Basking Shark, Aunt Julia, Visiting Hour, Memorial and Sounds of the Day.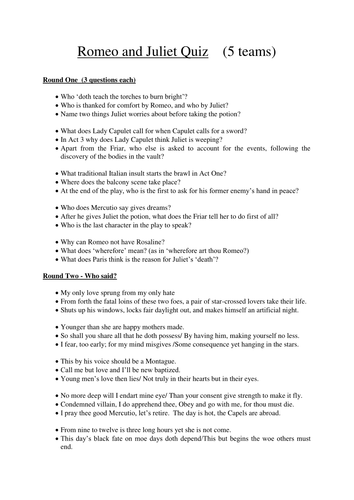 My senior classes absolutely love this team game at the end of studying the text. Five rounds of fun questions, with a bonus anagram round at the end. Answer key provided. A totally riotous lesson (even without beer!)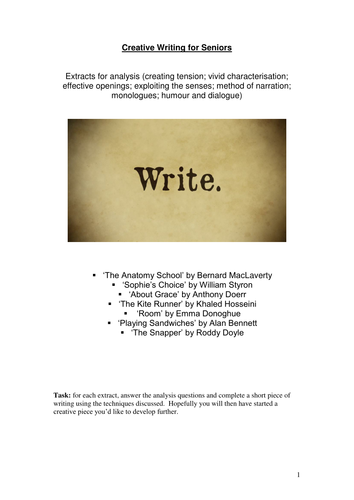 A unit of work to support a workshop-style approach to teaching creative writing. I've been working on this for a couple of years and pupils really enjoy it. We look at excerpts from a range of inspiring texts (e.g. 'Sophie's Choice' by William Styron, The Kite Runner' by Khaled Hosseini, 'Room' by Emma Donoghue, 'The Snapper' by Roddy Doyle, 'About Grace' by Anthony Doerr and 'Talking Heads' by Alan Bennett) and go on to consider how these authors have utilised key techniques such as creating tension, narrator's voice, vivid setting description, engaging openings etc... Pupils then attempt a short writing task based on each text. Texts not reproduced for copyright reasons, but page numbers and publishers listed. I have found that many pupils go on to purchase and read these texts after looking at them here.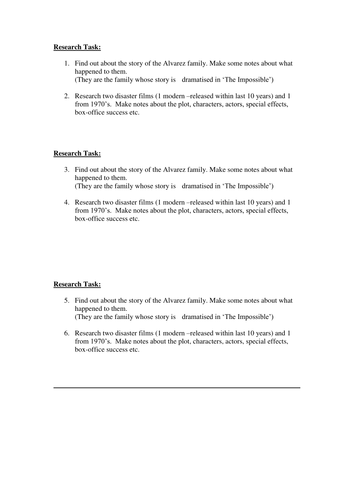 A unit of work to support analysis of a key scene and genre conventions. Essay plans, templates for taking notes, research tasks etc. I have used this successfully with my S4 National 5 (GCSE) class to prepare for exam essays.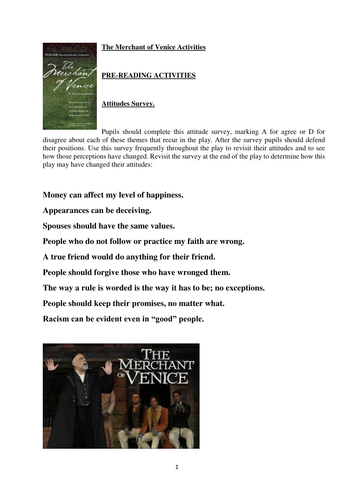 Lots of resources that I use when teaching 'The Merchant of Venice' to S4 (age 15/16) pupils. Questions on each scene, group discussion tasks on key themes, essay plans on several topics and more...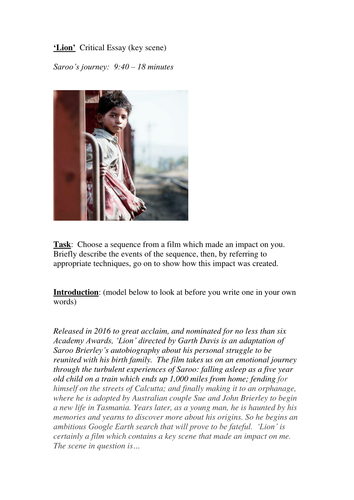 Critical essay plan based on studying a key scene of this brilliant 2017 film. My Scottish Higher class is doing this for their critical essay paper. See my accompanying resources - a template to help pupils prepare for this essay, and a power point and essay plan to help tackle a genre essay.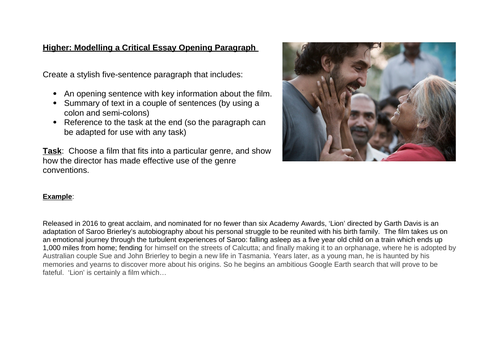 I know this is just a single page sheet, but it's been really useful in supporting pupils with the development of effective opening paragraphs for critical essays on a film. To be used with my other resources on 'Lion'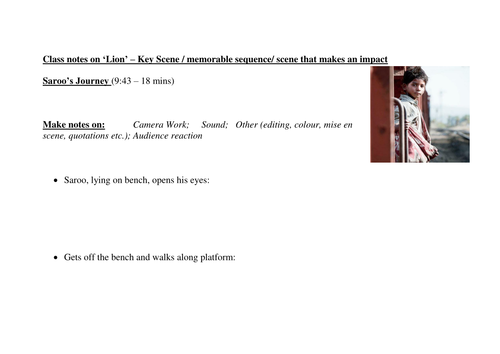 I get pupils to complete the template while watching the scene, then later I provide them with a collated version of the class responses. This is a copy of a completed class response - but you may wish to create your own.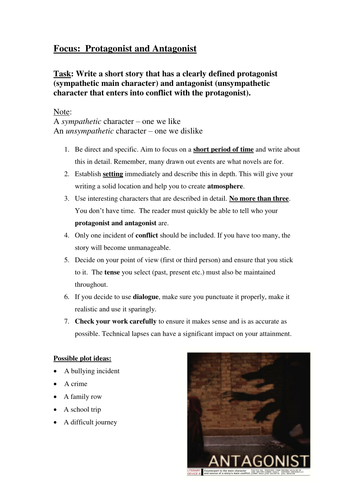 Help sheet to support pupils writing a story. Particular focus on protagonist and antagonist. A helpful resource for all those who say 'I don't know what to write about'.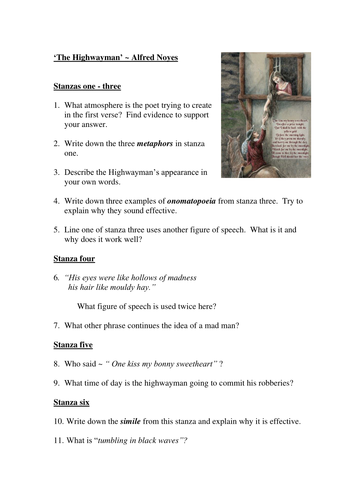 Questions on the whole poem, with a specific focus on writing techniques used to create atmosphere. Essay plan