Judithhearne's Shop
Resources for Scottish secondary school pupils S1 - S6 (but most are also suitable for use in English schools).
90Uploads
37k+Views
4k+Downloads
Resources for Scottish secondary school pupils S1 - S6 (but most are also suitable for use in English schools).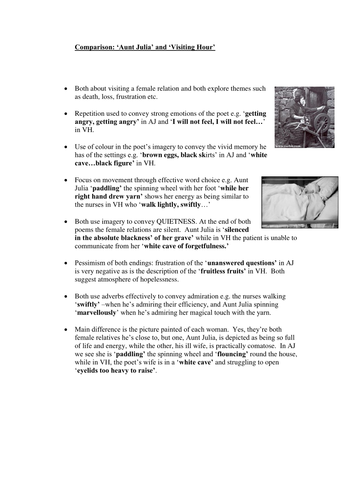 A booklet to support the final set text question - clear links between each of the poems: Visiting Hour, Aunt Julia, Memorial, Basking Shark, Assisi, and Sounds of the Day A very helpful resource for exam revision.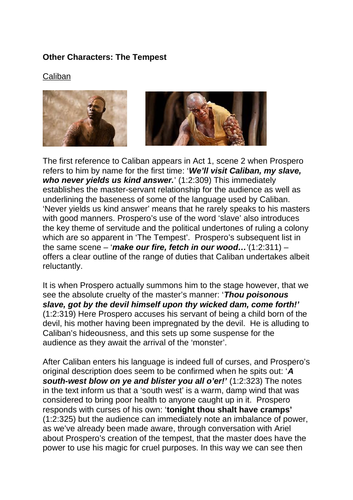 A detailed set of notes about Caliban, focusing on his pivotal role throughout the whole of the play. Important quotations recorded in bold with text references. Summary of his key contribution to the drama. My pupils collaborated on this, in preparation for writing an essay about significant characters in two plays (see my other notes on Camillo and Paulina from 'The Winter's Tale).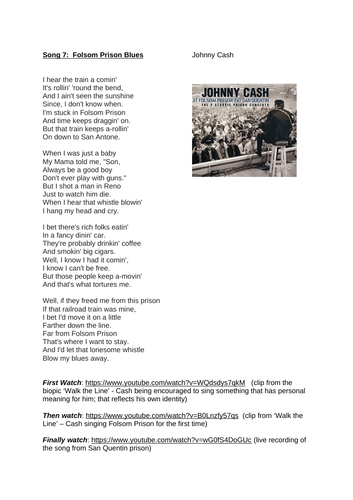 Created for my S2 class (age 13/14) who are doing a thematic about identity which includes analysing song lyrics. After we've studied a few songs I get them to do a presentation on their own favourite song and what it means to them. Pupils always really engaged with this task, and I also show them the film 'Walk the Line'.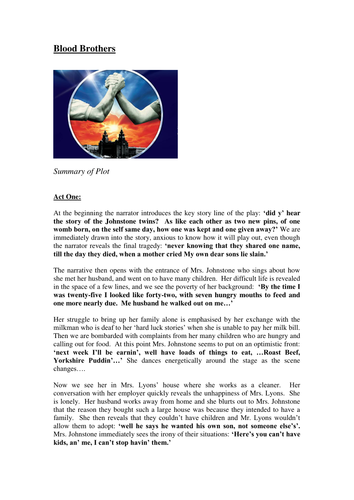 Detailed summaries of each act, with important quotations highlighted. Questions on each act. Detailed essay plans to support pupils writing two different critical evaluations. Discussion tasks for assessing talk.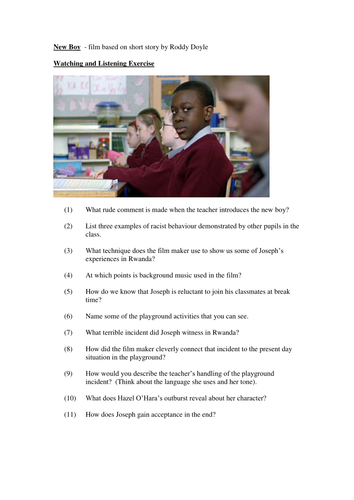 A set of questions to accompany the fantastic short film New Boy written by Roddy Doyle.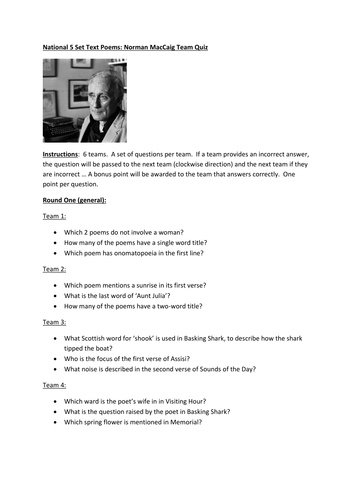 This is a great resource for revising the Norman MacCaig set text poems. My class loved it and it lasted for a double period. 5 rounds of questions for up to 6 teams: general; complete the quotation; multiple choice; name the technique; anagram. Answer sheet supplied.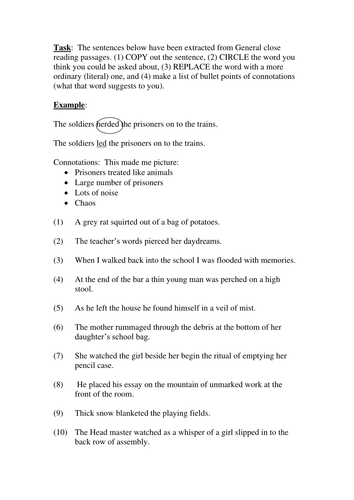 An excellent resource for getting pupils to analyse the effectiveness of a writer's word choice. A homework sheet with a step-by-step guide to how to tackle each sentence. My pupils' close reading (comprehension/interpretation) marks improved significantly after doing this.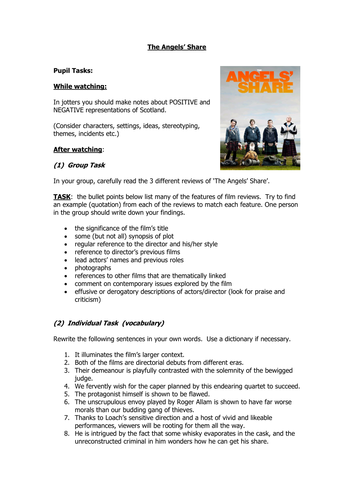 Analysis of film reviews and then essay plan. Pupils thoroughly enjoyed these tasks.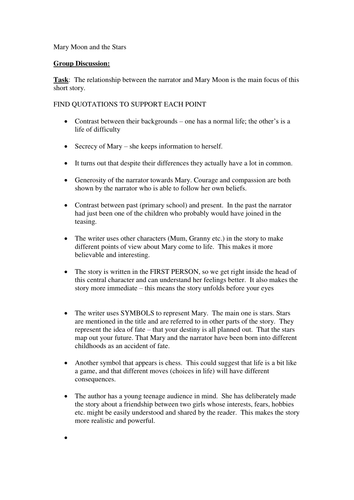 Some resources to support the teaching of this brilliant Scottish short story. Discussion questions, analysis, essay plan etc.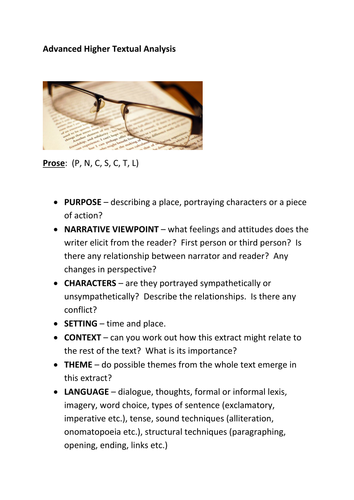 A very helpful resource for pupils studying textual analysis. Key features of prose fiction to consider.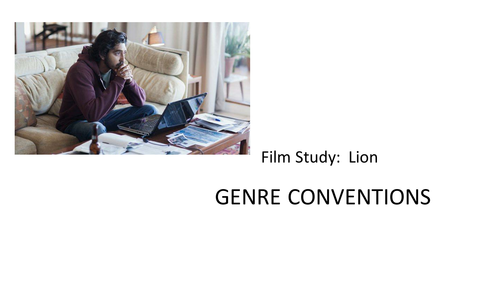 I have developed a range of resources for pupils to write critical essays based on a film text. This PowerPoint focuses on the biopic genre and looks at the genre conventions within 'Lion' My pupils loved studying this 2017 film. See my other resources for essay plans etc.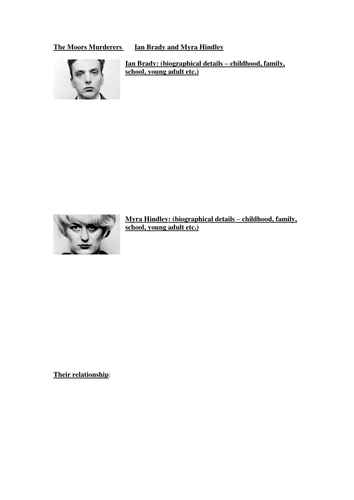 Resources I've been using successfully with Scottish Higher pupils (age 16/17) in order to support their writing of critical essays. The pack includes templates for initial internet research, 2 model essays, detailed notes on the whole poem, questions on each part of the poem, a step by step essay plan and more... (If Miss Reid, who uploaded my accidentally incomplete first unit is able to contact me, I will email her this full version)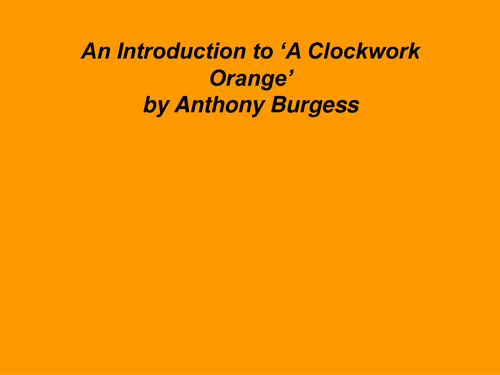 A powerpoint to introduce Anthony Burgess's 'A Clockwork Orange'. Key information about characterisation, plot, theme, and explanations of dystopia, totalitarianism etc. Youtube links to other supporting materials.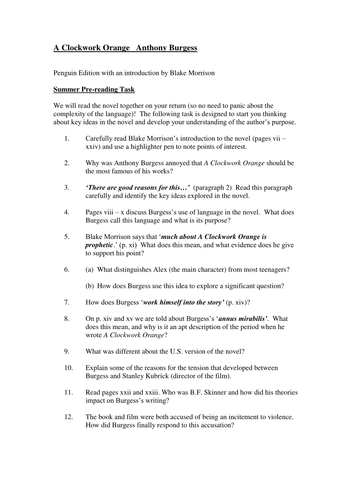 Developed to support pupils studying 'A Clockwork Orange' for Higher English in Scotland, but suitable for any teachers who want to support pupils in the writing of critical essays based on this text. It includes a pre-reading task based on Blake Morrison's fantastic introduction, and this prepares pupils really well for handling the Nadsat. Also includes discussion tasks, critical essay support sheets, tasks on themes and more...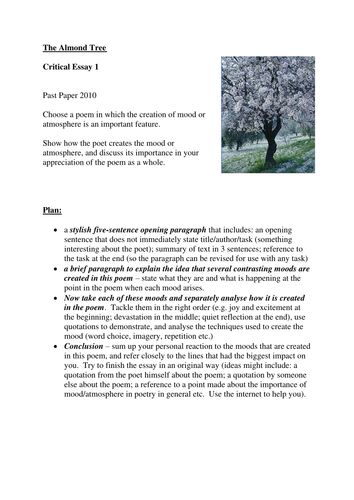 A useful helpsheet to support pupils writing a critical evaluation of Jon Stallworthy's moving poem 'The Almond Tree'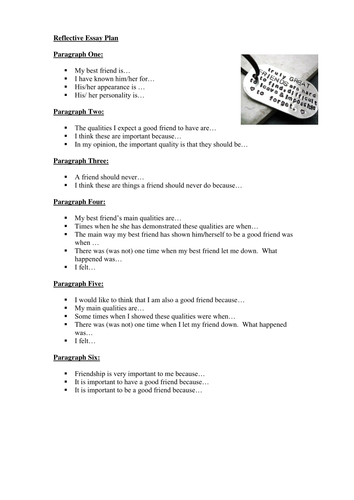 A detailed help sheet to scaffold pupils in the writing of a reflective essay about friendship.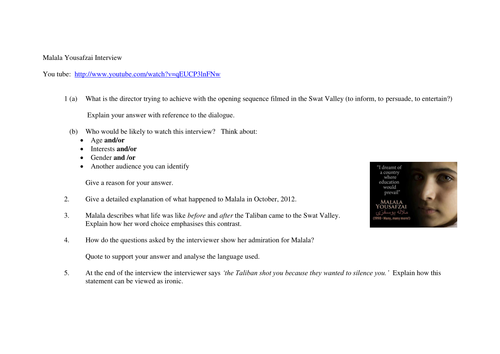 Developed to assess Listening for the Scottish National 5 English qualification, but an interesting activity for any English or Media class, these questions focus on a YouTube interview in which Malala revisits the day she was shot, and shares her opinions about life for young girls under the Taliban.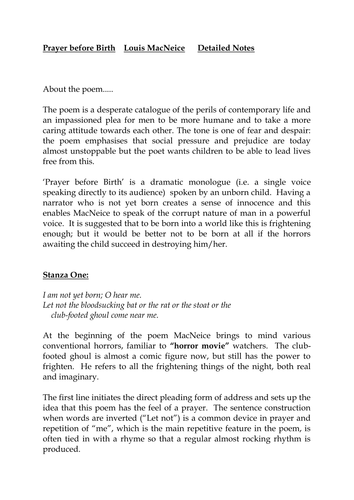 A detailed summary of the poem with important quotations highlighted. A full set of questions on the text to support pupil analysis.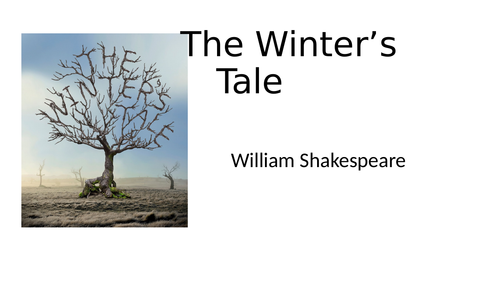 A good introduction to 'The Winter's Tale', offering historical context, characters, themes, plot synopsis and some youtube link to give pupils a taster of what's to come.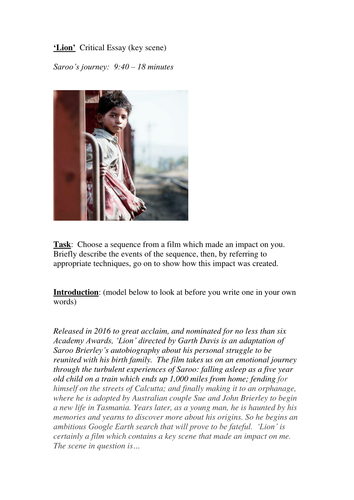 Critical essay plan based on studying a key scene of this brilliant 2017 film. My Scottish Higher class is doing this for their critical essay paper. See my accompanying resources - a template to help pupils prepare for this essay, and a power point and essay plan to help tackle a genre essay.