18Uploads
29k+Views
32k+Downloads
SEN tutor since 2009

A 23 page pirate themed workbook, to help children review their maths skills. Contains counting to 5, 10 and 20, comparison (more or less), addition to 10 and subtraction with numbers up 10. Can also be used with children working at KS1.

A 2 page resource to learn doubles and halves. Enjoy! Update - modified 2 mistakes in the text.

A 27 pages colourful workbook for young children working at KS1. The content can be seen in the preview. Enjoy!

I made this activity for a group of young adults with learning difficulties. I teach it as part of my ICT lesson, but I tried to boost their confidence by creating very simple,user friendly worksheets where they can practice the recognition of letters and numbers on the keyboard.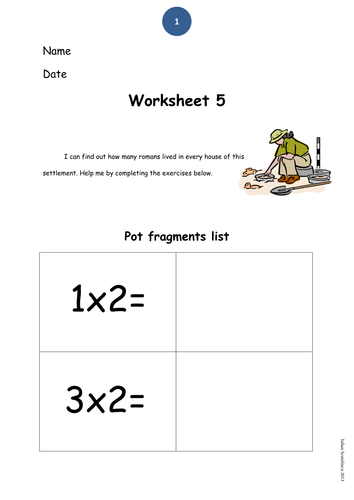 Contains a presentation for the story of Romulus and Remus (Rome) and 4 worksheets (1 literacy, 3 numeracy). The resource is designed for a group of learners with learning difficulties and I teach it as part of the ICT lesson (worksheets can be easily filled using a computer). Can you leave a comment please if you download it? (I'm interested specifically what impact these resources have when used with learners with learning difficulties and how can I improve them).