18Uploads
29k+Views
32k+Downloads
SEN tutor since 2009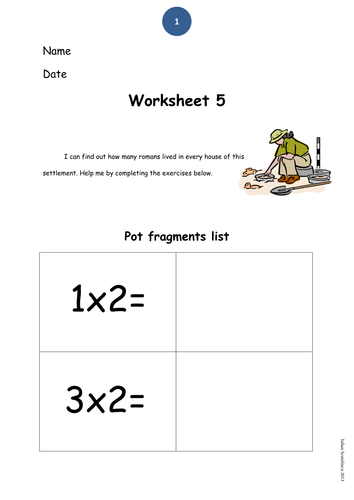 Contains a presentation for the story of Romulus and Remus (Rome) and 4 worksheets (1 literacy, 3 numeracy). The resource is designed for a group of learners with learning difficulties and I teach it as part of the ICT lesson (worksheets can be easily filled using a computer). Can you leave a comment please if you download it? (I'm interested specifically what impact these resources have when used with learners with learning difficulties and how can I improve them).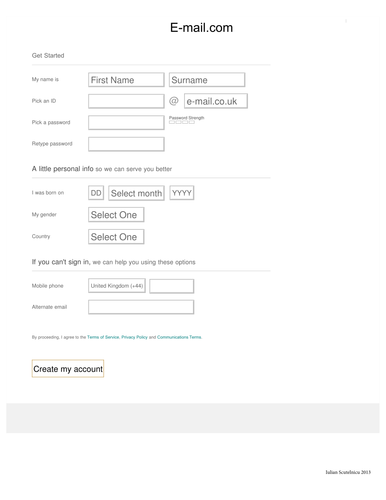 Skills for life Two activities simulating realistic, but simple online registration forms for email and online banking

I made this activity for a group of young adults with learning difficulties. I teach it as part of my ICT lesson, but I tried to boost their confidence by creating very simple,user friendly worksheets where they can practice the recognition of letters and numbers on the keyboard.

Encryption can be a difficult subject to teach. That is why I have made this resource, which is aimed to provide the students with a basic understanding of what it is and gives them the opportunity to use a Cesar Cypher. The resource contains two differentiated packs. Feedback would be appreciated!

A 2 page resource to learn doubles and halves. Enjoy! Update - modified 2 mistakes in the text.

A take on the classic Monopoly game, using famous brands from the UK and abroad. The aim is to give the students the posibility to familiarise themselves with known internet brands and to practice their money recognition skills. It can be adapted to meet a wide range of learning objectives. It required Microsoft Publisher (widely available now with the Office 365 suite) Have fun!

A 23 page pirate themed workbook, to help children review their maths skills. Contains counting to 5, 10 and 20, comparison (more or less), addition to 10 and subtraction with numbers up 10. Can also be used with children working at KS1.

A 27 pages colourful workbook for young children working at KS1. The content can be seen in the preview. Enjoy!

The resource contains 3 forms ( 1 form has a scenario to give the students all the data they need) and an assessment sheet. I've created this resource to help my students understand how to complete a form at a very basic level. Enjoy!

The story of Romulus and Remus is ideal for the Roman topic. The presentation can be easily adapted to meet the needs of students with learning difficulties, by reducing the language level to basic. The pack includes a presentation and a colouring booklet. Enjoy!

The resource contains 6 interactive pdf files covering 6 text styles: report, discussion, procedure, narrative, explanation and recount. To use the resource you will need Adobe Acrobat Reader (latest version) available free for Mac OS and Windows. By using the pdf will allow the students to focus on the literacy task, rather than the technical challenge of using word processors. Very easy to use, just open the template and start typing following the guides on the left, then save and print. Tips to use: ask students to complete a report after a trip recount activities from holidays use the procedure text style to describe a recipe. Enjoy!

Practice cursive letters A-Z with this cursive handwriting practice book. From A to the mysterious cursive Z, you'll be an expert cursive writer when you're done. Enjoy!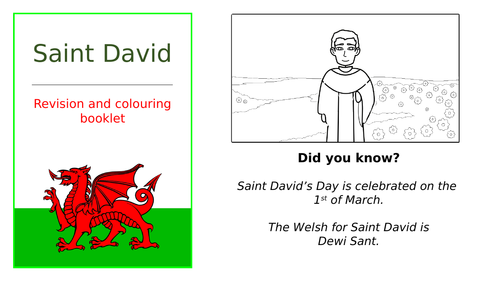 A presentation on Saint David with illustrations and simple language (comic sans). Includes a second presentation which combines a revision tool to check comprehension and colouring scenes. Both presentations are fully customisable and can be easily adapted by adding your own questions or modify the background and text colour to support students with dislexia. Enjoy!

A set of 5 templates for Publisher (latest version), great for teaching any topic in the classroom. Just add a picture, explanation or stats and then print. Please watch the video to see how the templates should be used. Very easy and convenient, just add text and pictures then print. Please note that you will need the latest version of Publisher to use the templates. No experience with Publisher is needed, just click and add information. Please leave a review (good or bad, feedback is very important and helpful)! Enjoy!

A simple code breaking activity to help the children practise or review some mathematical concepts. The current set up contains multiplication, division and order of operations (up to 50), but it can be easily adapted to meet the needs of your students or to differentiate. I've organised the resource to have 4 clues, but you can create more if needed. There are 24 suspects and is easy to change the culprit, because they have unique facial characteristics or accessories. You could change the topic if needed by replacing the numbers in the code with letters, etc. Feedback would be appreciated. Enjoy!

This is a simplified version of the Easter story, ideal for young audiences and learners with learning difficulties. It includes a colouring booklet which can provide extra activities for your learners. Enjoy!