Libere le prof
French Teaching Resources for busy teachers.
6Uploads
50Views
0Downloads
French Teaching Resources for busy teachers.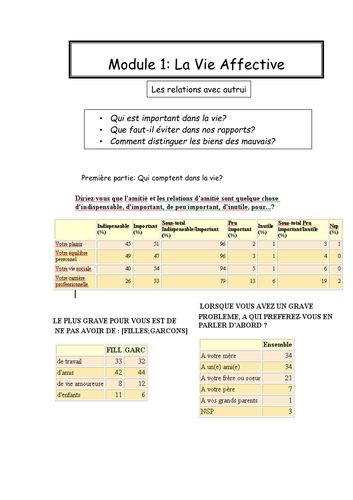 A unit on relationships. This booklet examines friendships and relationships. It looks at good and bad influences and how to recognise them. Activities include reading, discussion, translation. Suitable for use in class or for setting homework tasks. Activity 2b has three levels of difficulty, students can select the most suitable for themselves. Texts are drawn from les cles de l'actualite.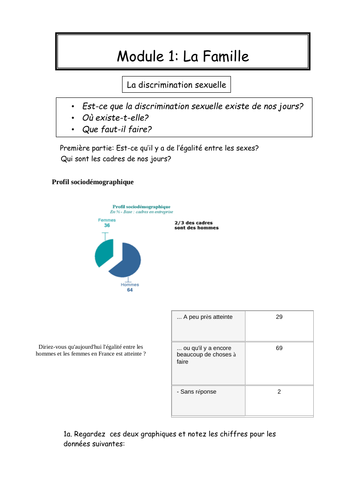 An A-Level unit of work looking at sex discrimination in France. The work encourages students to collect facts and discuss the issues raised. There is increasing difficulty in the tasks, which include reading, writing and speaking activities. Activity 2 has three levels of challenge, students can select the activity that they feel is suitable for their own level. The booklet uses real surveys conducted in France and articles from www.1jour1actu.com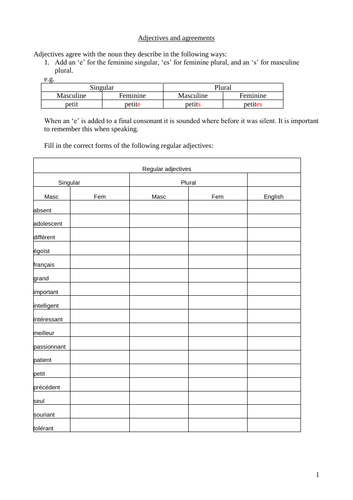 A set of sheets that can be used as a whole lesson, or homework explaining fully French adjectives with activities at every step. A set of questions at the end to be answered orally after preparation.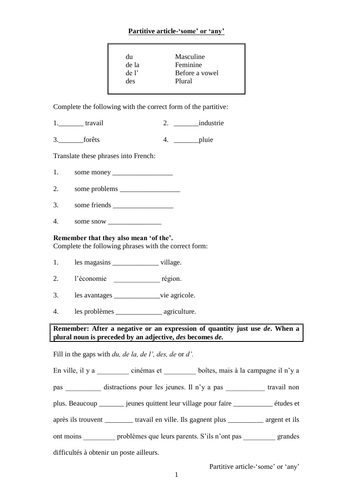 Suitable for GCSE and A-Level. Short activities on the partitive article with explanations.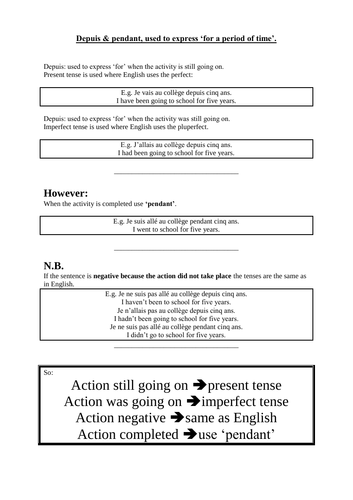 A-Level Grammar-Looks at how to use tenses to express periods of time using 'depuis', 'pendant' and 'venir de'. The resource gives a brief explanation of the grammar points and a translation activity to practise them.