170Uploads
55k+Views
73k+Downloads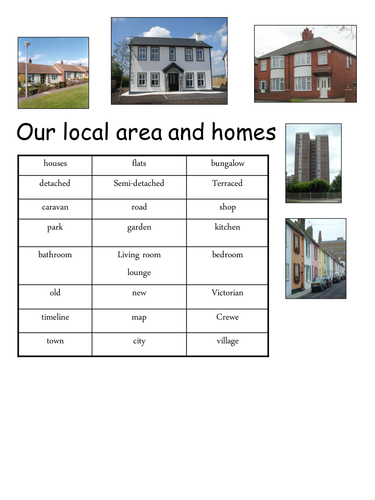 Year 1 planning for Our Local Area and Weather, with resources, Powerpoints and cover sheets.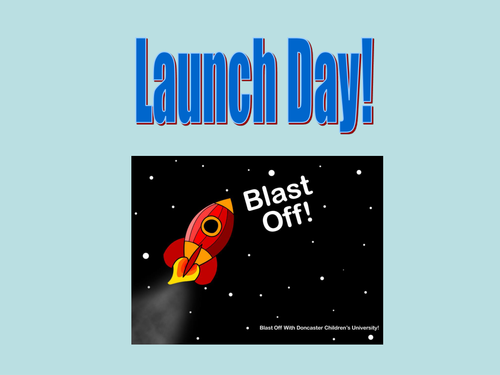 A unit of work based on the History of Space, with a focus on Neil Armstrong, including resources, Powerpoints and visual resource sheets.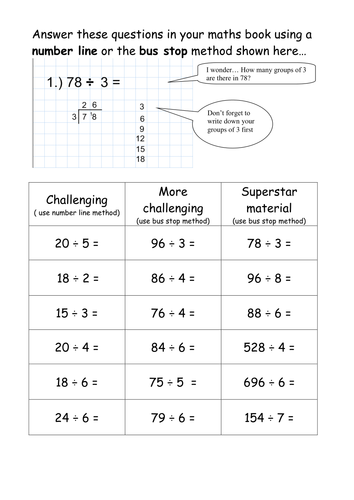 Differentiated division homework questions. Answer these questions in your maths book using a number line or the bus stop method shown here… Example shown. Challenging ( use number line method) More challenging (use bus stop method) Superstar material (use bus stop method) Children can select their won challenge level and self assess their learning.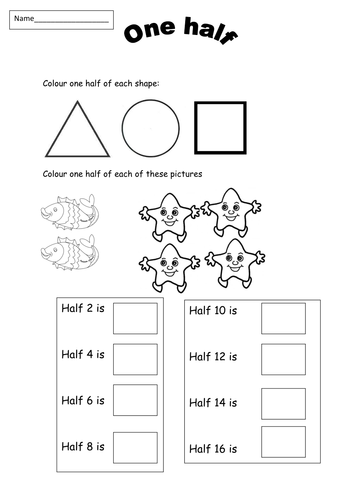 13 varied resources designed to secure your children in mastering doubling and halving. This pack includes differentiated activities, sheets and an interactive Powerpoint.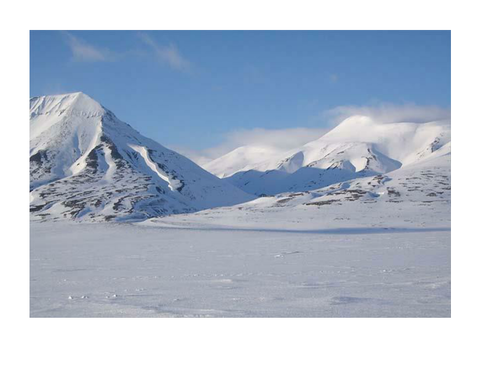 A unit of work based on The Arctic- comparing and contrasting The Arctic to your local area. This includes resources and Powerpoints.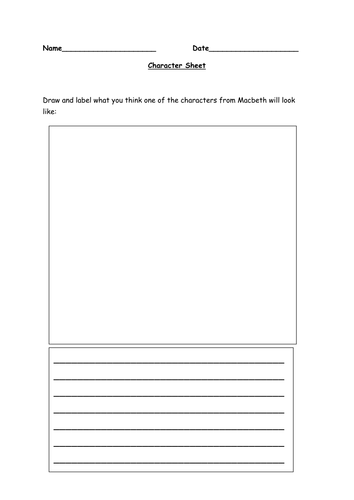 Lesson Planning and set of resources for teaching Shakespeare, Macbeth to your Year 1 class!

Planning and resources with interactive engaging activities to suit a variety of learners, covering the units: Good to be me, Communities, New Beginnings, Keeping the Body Healthy and Relationships.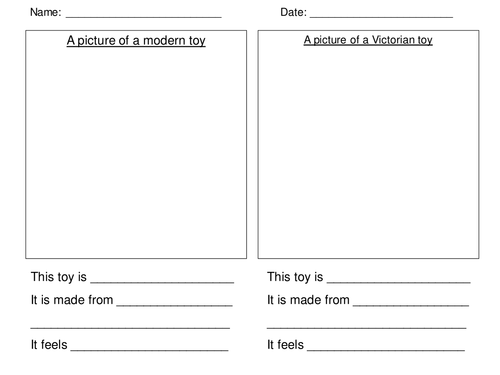 2 Units of planning, one based on Toys- then and now and one on Famous journeys, with resourcing.

A full pack of resources and planning for your EYFS classroom, covering the unit Seasides. Perfect for the final summer term, 3.2! This includes weekly planning for the foundation subject areas and Communication, Language and Literacy planning, with resources, creative ideas and interactive Powerpoints to support. Your children will love designing and building their own lighthouse, making healthy smoothies, meeting 'Lucy and Tom at the seaside' and finishing with a great seaside party!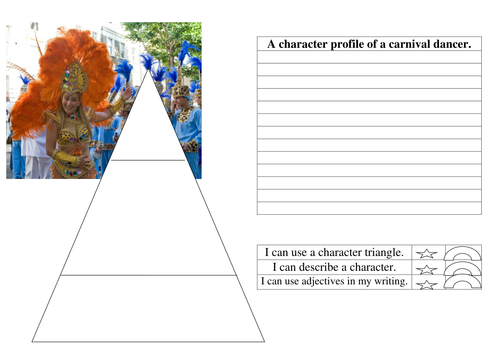 Planning, resources and a powerpoint to support the teaching of Black History week, with a focus on Notting Hill Carnival.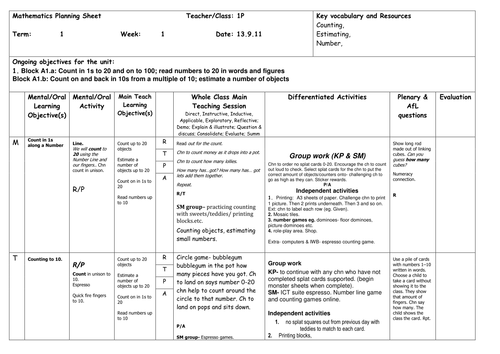 40 weekly, differentiated Maths lesson plans for your Year 1 classroom, including a variety of hands on, practical activities and starters, to engage a range of learning styles.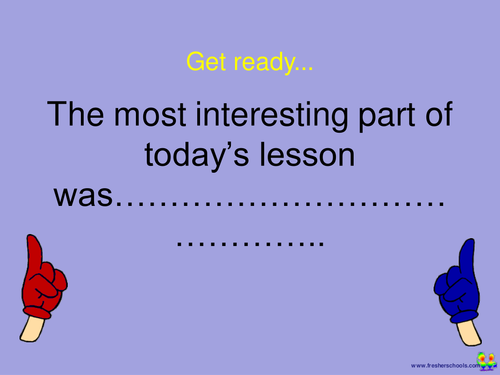 This random slide selector, scrolls quickly through a range of plenary questions to summarise and conclude any lesson. You or your pupils can select a question at random, with the click of a button or a tap of the whiteboard!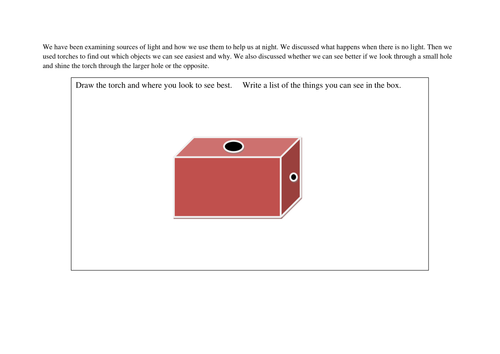 A unit of planning and resources, for teaching Light and Dark to your year 1 class.

A bundle of resources, planning, Powerpoints, interactive activities, quizzes and more covering the History units: Space and Neil Armstrong, Toys- then and now, Famous Journeys, Our Homes, and the Geography units: Our local area, Weather and the Arctic.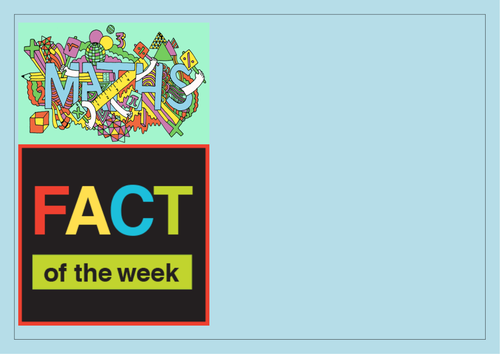 Maths fact of the Week display/poster, designed to be laminated and used to record a fact each week. This could be related to the current objectives or a random fact that may often prove difficult for the children to recall.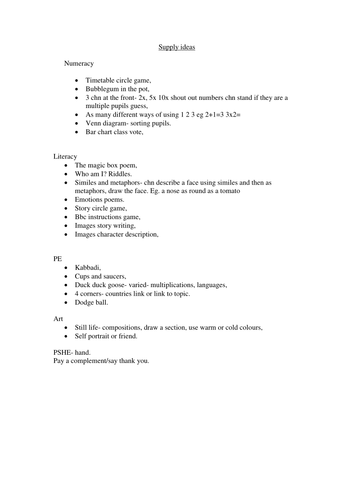 A list of ideas and activities to pull out of the hat, when covering as supply in a classroom. All grouped under subject area.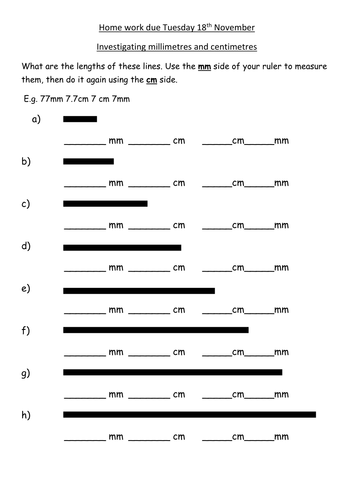 An editable homework sheet, involving measuring in mm and cm and converting mm and cm.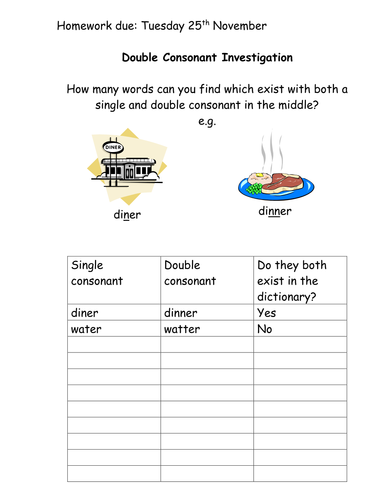 Double Consonant Investigation - Editable homework sheet. How many words can you find which exist with both a single and double consonant in the middle?