170Uploads
32k+Views
28k+Downloads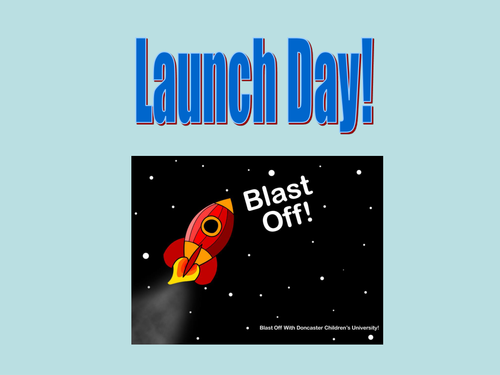 A unit of work based on the History of Space, with a focus on Neil Armstrong, including resources, Powerpoints and visual resource sheets.

A pack containing the planning you will need for Summer term 3.2! Planning and resources for phonics, weekly planning for the foundation subjects, CCL, PSRN and handwriting! These 4 folders provide you with creative planning, resources, websites, activity ideas, powerpoints, songs and more to use with your EYFS class! Your children will love singing songs, meeting 'Lucy and Tom at the Seaside', playing games, designing and making their own light houses, making their own healthy smoothies and having a seaside party to celebrate at the end!

This bundle provides you with a Computing bundle, for Web searches and Emails. A full, detailed unit of planning and Powerpoint with differentiated success criteria. This is based on the Cornerstones Unit- Scrumdiddlyumptious.

A bundle of resources, planning, Powerpoints, interactive activities, quizzes and more covering the History units: Space and Neil Armstrong, Toys- then and now, Famous Journeys, Our Homes, and the Geography units: Our local area, Weather and the Arctic.

Let the entrepreneurs in your class go wild with this Dragon's Den project! Set their creativity free and their team skills thrive, while your pupils work together to design and create their own product to pitch to the Dragons! Complete with resources, planning and Powerpoints.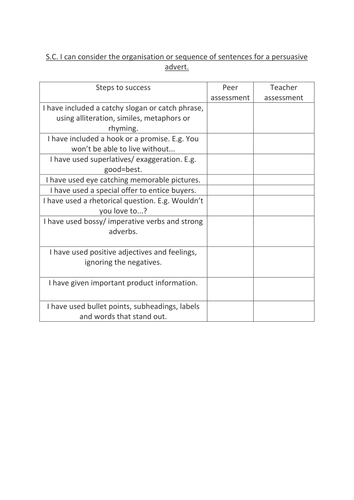 A Literacy steps to success checklist, for self and teacher assessment, when writing adverts.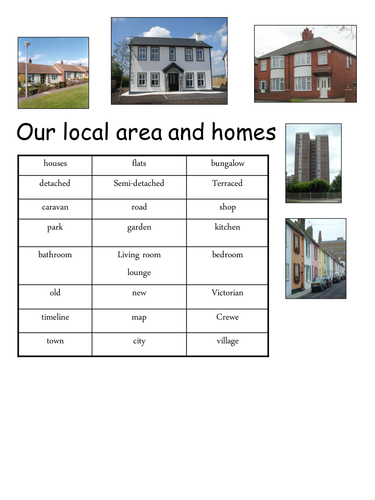 Year 1 planning for Our Local Area and Weather, with resources, Powerpoints and cover sheets.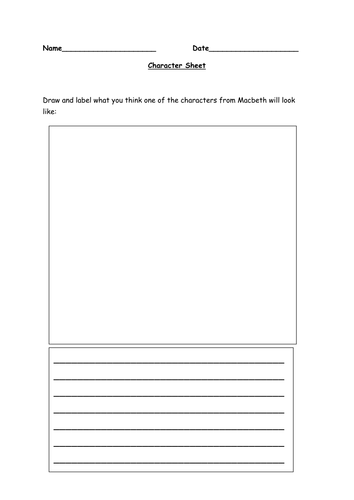 Lesson Planning and set of resources for teaching Shakespeare, Macbeth to your Year 1 class!

These wellbeing newsletters have gone down a storm, with all teachers, parents, children and leadership! Due to popular demand Volume 2 for the next academic year has now been created! This pack contains Volume 1 and Volume 2 of our monthly, editable newsletters, based on wellbeing, for every month of the academic year. Each newsletter is double sided with an adult zone and kids zone! Use these monthly newsletters to support the parents, children and staff of your school in gaining improved self esteem, resilience, wellbeing, confidence and motivation, in order to achieve an emotionally healthy school.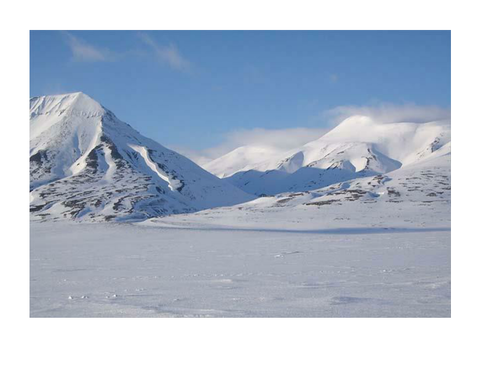 A unit of work based on The Arctic- comparing and contrasting The Arctic to your local area. This includes resources and Powerpoints.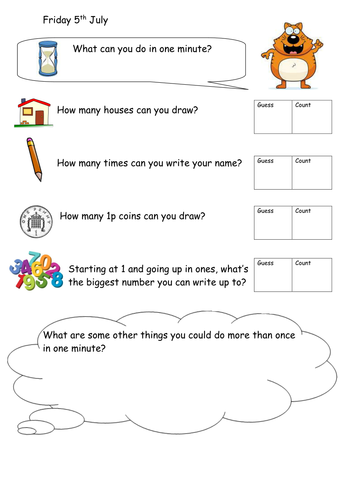 A pack of planning and resources for your EYFS class, covering Problem Solving, Reasoning and Numeracy for the final Summer term 3.2. This planning provides interactive and hands on ideas to engage a variety of learners in your classroom. Your children will enjoy the visual, interactive Powerpoints and love singing to improve their recall!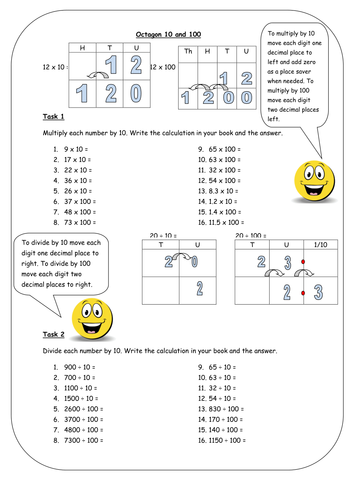 Multiply by 10 and 100 using 2 digit numbers and decimals. Divide2,3 and 4 digit numbers by 10 and 100.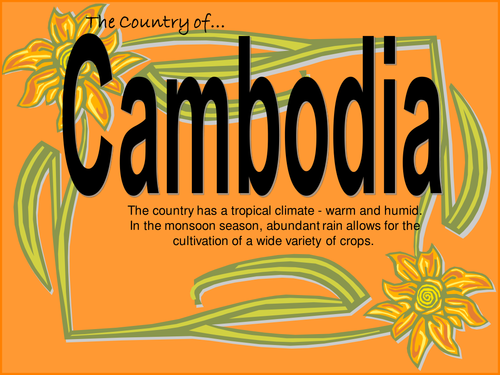 A Powerpoint created to support a year 3/4 Geography Unit of work, based on South East Asia, focusing on Cambodia.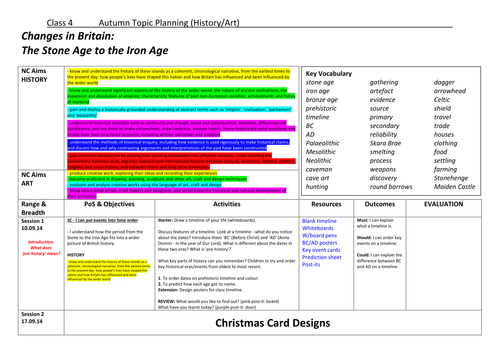 A detailed, differentiated and creative KS2 History Unit, based on the Stone Age and Iron Age.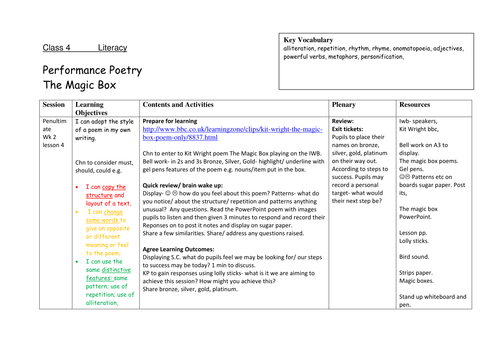 2 weeks differentiated lesson plans based on performance poetry for Lower Key Stage 2, with 2 Powerpoints to support. 1 detailed, differentiated, interactive lesson plan and supporting Powerpoint, used for an observation and receiving very positive feedback.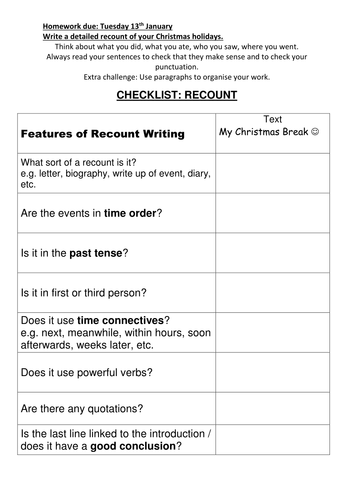 Recount homework with Recount steps to success checklist. Write a detailed recount of your Christmas holidays. Think about what you did, what you ate, who you saw, where you went. Always read your sentences to check that they make sense and to check your punctuation. Extra challenge: Use paragraphs to organise your work.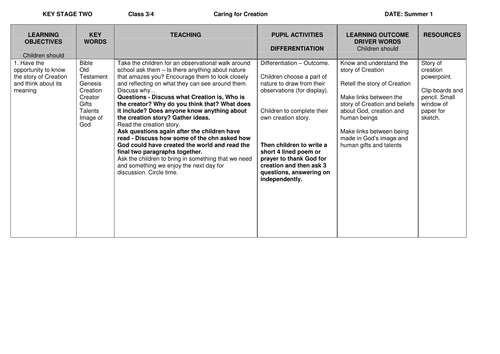 A detailed Unit of work for year 3/4, based on Caring For Creation, with resources.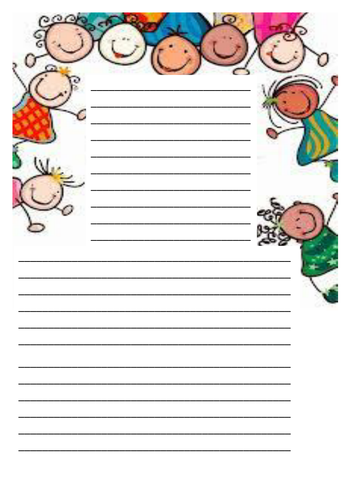 A detailed unit of worked based on Getting on and Falling out, for Lower key Stage 2. This includes a task sheet, situation cards, a friendship line, a title page and a supporting Powerpoint.