7Uploads
74Views
16Downloads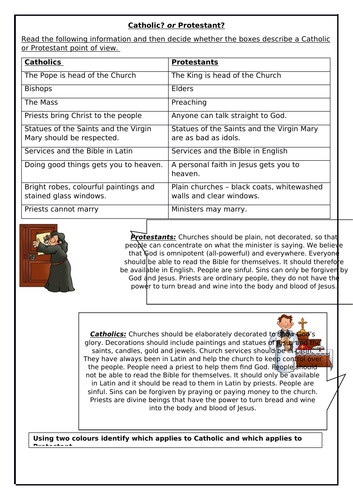 Teacher and student copy of worksheet that can be used as part of a lesson to help students understand differences between Catholics and Protestants.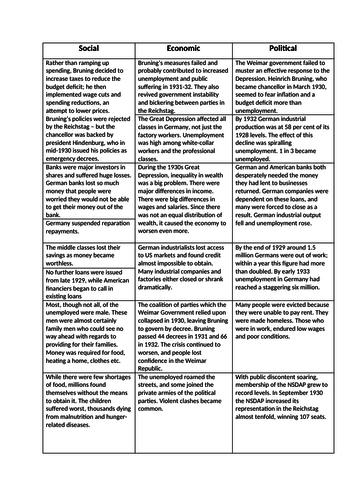 Colour code / sorting activity focusing on the social, economic and political impacts and responses to The Great Depression in Germany Contains two sheets - student and teacher copy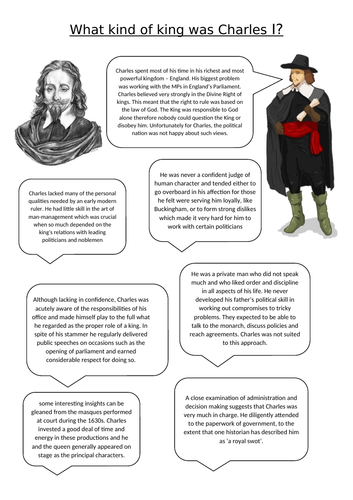 Information sheet on Charles I as king. Used for year 7 SOW on the English Civil War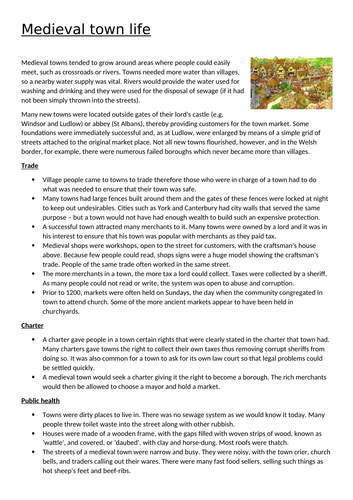 Two worksheets that can be used for information on life in a medieval village and a medieval town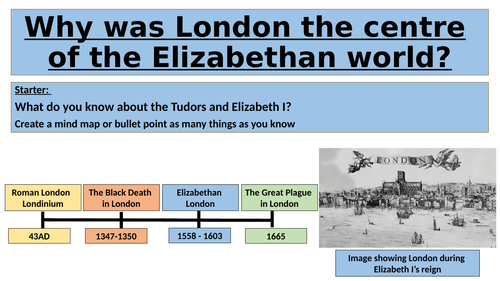 Lesson examining why London was important in the Elizabethan period. Used for KS3 lesson. Powerpoint, table sheet and card sheet for importance task. Link to BBC video in notes section of powerpoint. Also it is linked on this page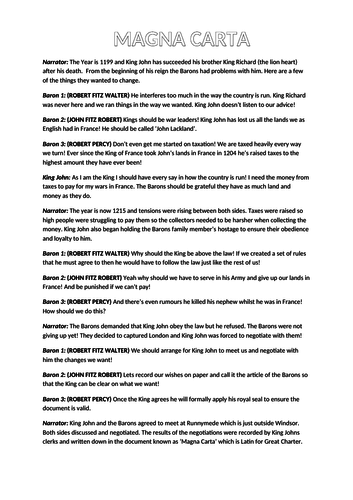 Created for a year 7 medieval SOW A short script with characters telling the story behind the signing of Magna Carta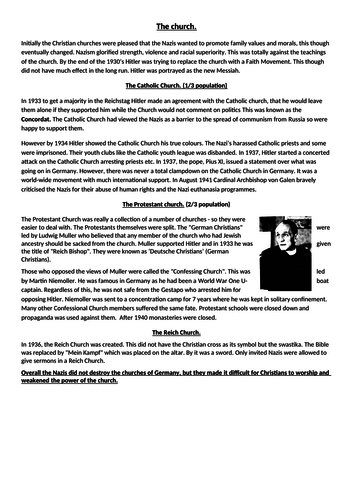 Information sheet containing information on the church under Nazi Germany. Could be used as part of a lesson on the church under Nazi Germany or as a homework reading task.