Kmarshall4891's Shop
Practicing PE Teacher for over 12 years with a background in Sport Science, Fitness & Health and Rugby Coaching
14Uploads
261Views
3Downloads
Practicing PE Teacher for over 12 years with a background in Sport Science, Fitness & Health and Rugby Coaching Easy to use student log book to use during a block of fitness/gym lessons. Allows students to track their progress quickly and easily.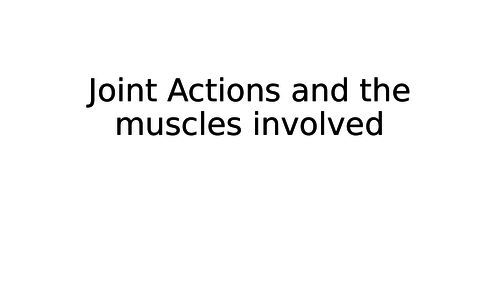 PPT to help deliver Movement analysis in A Level PE (OCR). Also includes Tables to complete. Please see other PPT's as well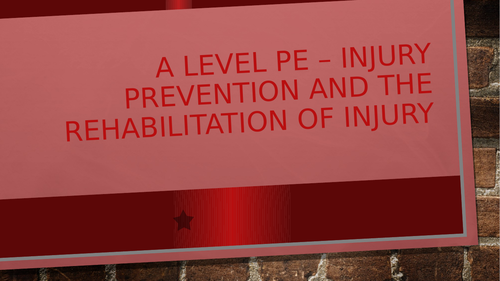 OCR H555 Presentation and resources for injury and rehabilitation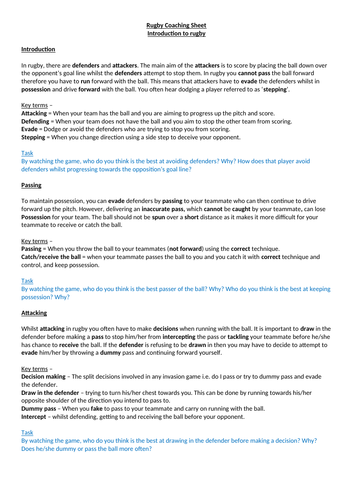 This sequence of lessons is designed to teach the basic concepts and skills of rugby to KS3 pupils. During this sequence of lessons pupils will learn how to send, receive and move with the ball as well as tackle an opponent safely to halt his forward progress. Pupils should also be given the chance to apply the skills they have learned in restricted game situations, small sided and larger sided games. On completing this sequence of lessons pupils should be able to effectively participate in a full sized game applying the knowledge and understanding that they have learned. The accompanying coaching sheet encourages peer and self assessment and should be used in conjunction with the sequence of lessons. In order for learning to be successful the teacher should have appropriate knowledge of the techniques and skills required to send, receive and move with the ball in rugby as well as how to make an effective tackle safely, which is important. The teacher also needs to have an understanding of activities in which pupils will be able to practice and apply their new found knowledge in order for learning to take place.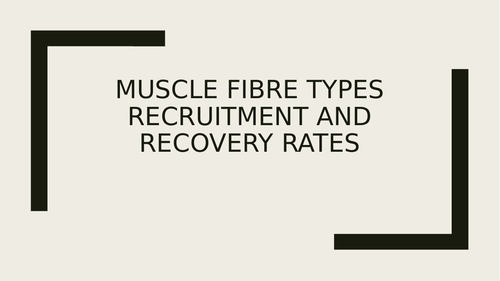 OCR H555 Presentations for Muscle Fibres and recruitment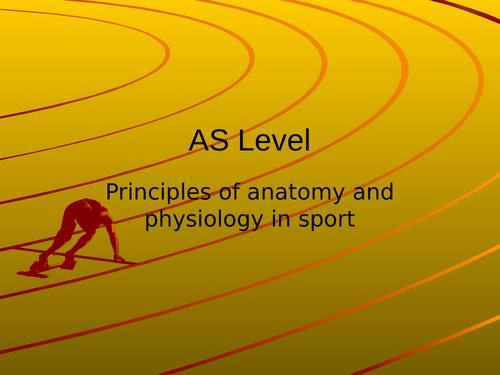 OCR H555 Introduction presentations for musculoskeletal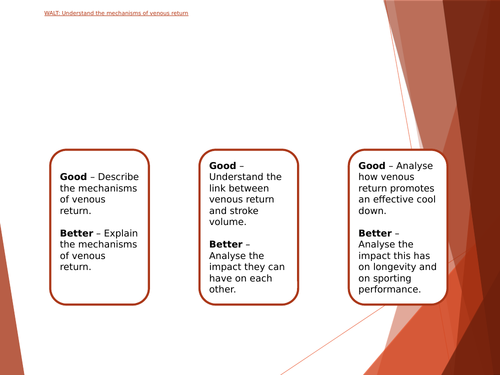 OCR H555 Set of presentations for the Cardiovascular and respiratory System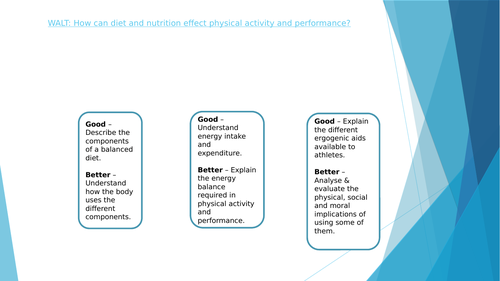 OCR H555 Presentation on Diet & Nutrition including keywords and descriptions.