Tera Languages Shop
Resources for learners of English and Primary Years
18Uploads
59k+Views
31k+Downloads
Resources for learners of English and Primary Years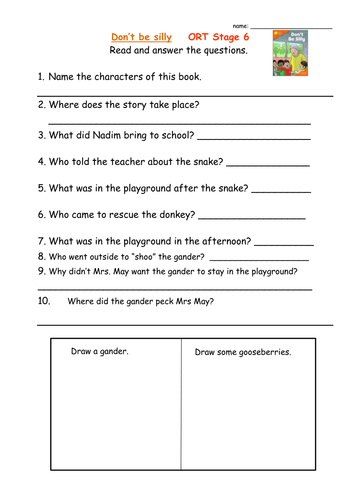 Worksheets to accompany ORT Stage 6 books Paris Adventure, Dad's Grand Plan, Don't Be Silly. It requires books mentioned above. Suitable for ESL students.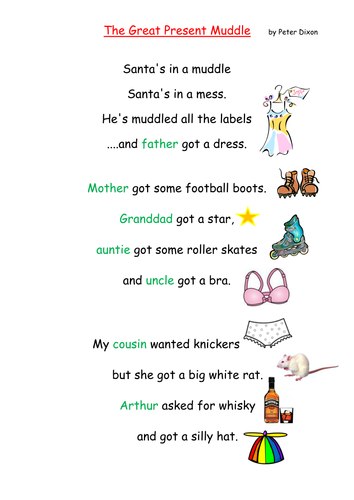 Chritmas poem about Santa muddling up labels. Pictures are supporting understanding ad therefore it's suitable for ESL learners.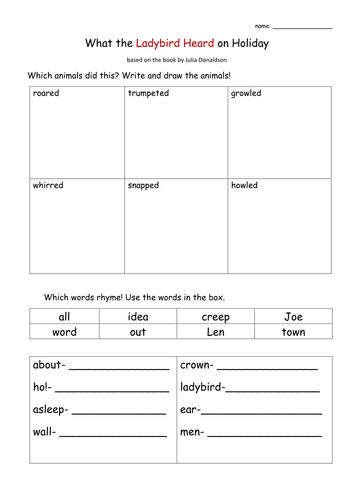 Worksheets based on J. Donaldson's story What the ladybird heard on holiday. Practice reading, spelling, comprehension, rhyming words. Suitable for early years and learners of English. Answers to the questions: 1. in the middle of May, 2. the ladybird, 3. a sack, 4. in the Queen's bedroom, 5. on the bench in the park, 6. black, white, grey and brown dogs, 7. the Queen's crown, 8. 22 ladybirds (each picture plus on the covers) 9. the camel, 10. ..... (student's answer)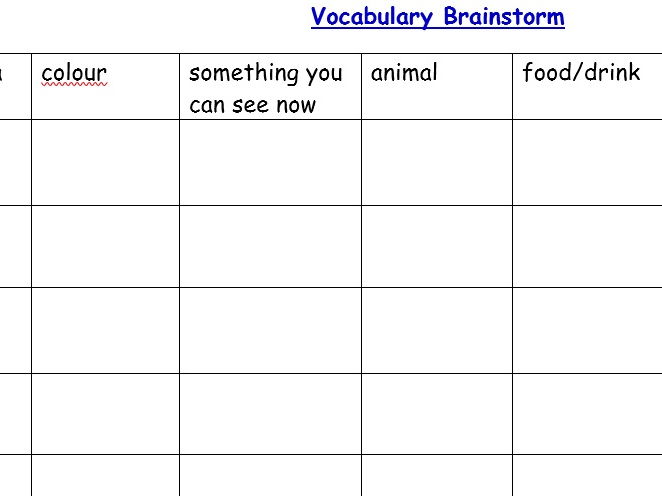 Vocabulaty and alphabet game for Early years or ESL students. It is played in small teams or individually. Students choose a letter and they need to think of different category words starting with that letter. Unique words score more points!

To learn or practise the letter names of English vowels(a, e, i, o, u) and numbers that are commonly mispronounced(3, 5, 13, 14, 15). Handout, printable game. Students play Battleships in pairs or small teams. Each player(or a team) gets one handout and they play Battleships. Instructions are written on the worksheet.

Alphabet BINGO. Students have a bingo sheet and the teacher/ or a student calls out letters of the alphabet, students mark the letters on their sheets or plave counters. Don't forget to shout Bingo when your chart is full! If laminated, these can be used more ofter, with either counters or dry erase markers. Learn the alphabet and the letter names in English.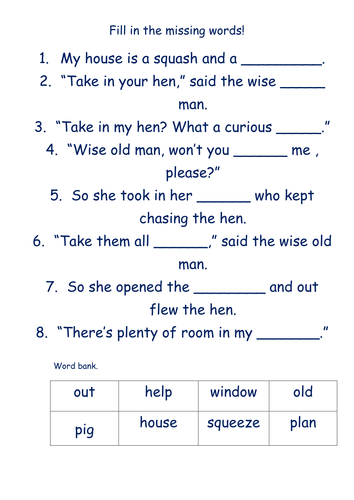 A Squash and a Squeeze Julia Donaldson, rhyming words, synonyms, read and draw. I used these in my ESL class.

Make a mind map (spider) about your looks, hobbies and interests, family, name and age. Fill in the information about yourself. Printable. Mind map to help with introductions or start of the school year. Suitable for learners of English.

All about me. A passport to fill in and cut/ fold to make it into a Passport. Information to fill in: name, age, siblings, likes, colour of eyes and hair etc. Suitable for young English learners as revision of unit All about Me. Cut the parts along the lines into 5 parts and staple or glue the sides to make a book(passport)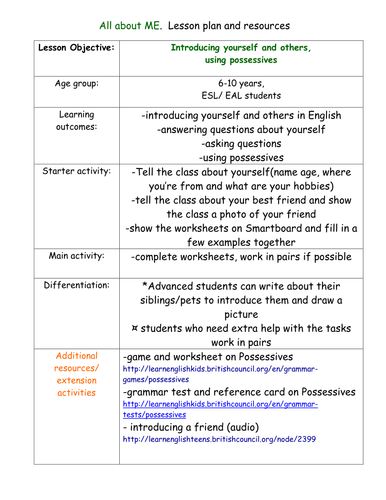 For ESL/ EAL students learning to introduce themselves and answering basic questions. (name, age, origin, hobbies, family)

Listen to the song, read the lyrics and answer questions about the song.(Santa Claus is coming to town) Draw pictures to illustrate some words from the song and test your spelling skills. Lyrics included. Christmas lesson for ESL, EAL students or primary years.

Students can use dictionaries, internet, ask each other etc to find animals that CAN run, climb, swim, fly, jump and dig. First steps into researching. Students will learn about animals and their abilities. Suitable for young learners and ESL(animals and action words)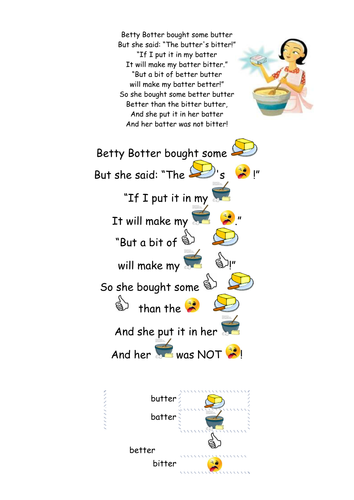 Betty Botter bought some butter, Pictures to assist understanding and meaning of the words, suitable for ESL class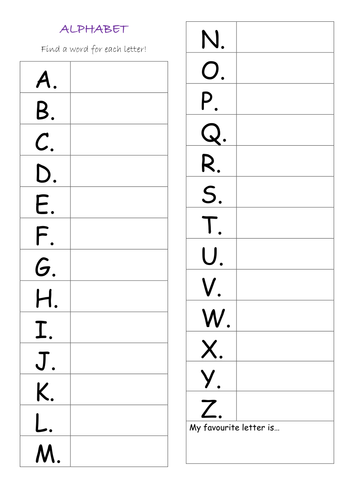 Alphabet learning worksheets for early years and ESL. Students find a word for each letter of the alphabet. They can use classroom posters, books, dictionaries, etc to find a word that they like and associate with each letter. Students may colour the words that are in their name in a different colour. What is your favourite letter and which word begins with it? English as a foreign language, Early Years.