Mr.B's Shop
Resources for IB DP English A & B
6Uploads
862Views
139Downloads
Resources for IB DP English A & B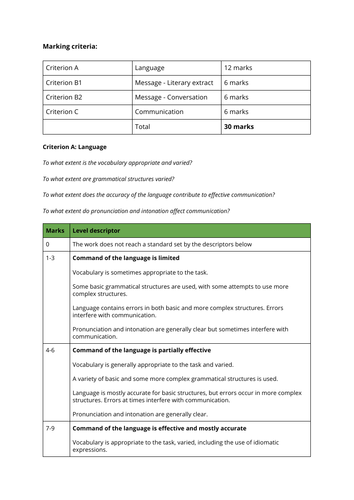 This lesson introduces the Individual Oral to SL and HL students. Students learn the basics regarding the structure of the IO. Students listen to two sample IOs Students are introduced to the Marking Criteria.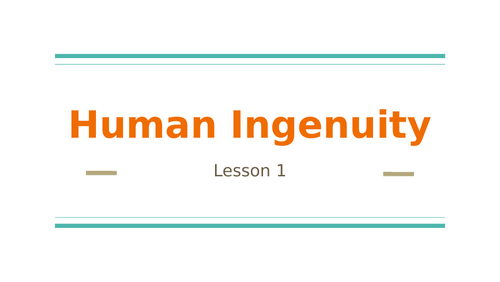 Human Ingenuity. Inquiry Question: To what extent has the way we communicate evolved in the age of social media? Paper 1 texts coved: essay, speech, leaflet, report. Paper 2 skills: reading, listening.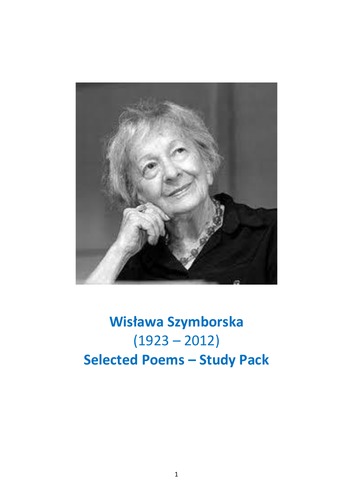 Table of Contents IntroducingWisławaSzymborska 1.1. Life 1.2. Death 1.3. Themes 1.4. Pop Culture Selection of poems: 2.1. From **Calling Out to Yeti (1957) 2.1.1. Two Monkeys by Brueghel * 2.1.2. Still 2.1.3. Atlantis 2.2. From Salt (1962) 2.2.1. A Moment in Troy 2.2.2. Golden Anniversary * 2.2.3. A Tale Retold 2.3. From A Million Laughs, A Bright Hope (1967) 2.3.1. Family Album 2.3.2. Born of Woman 2.3.3. A Film of the Sixties 2.4. From There But for the Grace (1972) 2.4.1. There But for the Grace 2.4.2. In Praise of Dreams 2.4.3. A Speech in the Lost-and-Found Office 2.5. From A Great Number (1976) 2.5.1. Lot's Wife 2.5.2. The Terrorist, He Watches 2.5.3. Utopia Glossary 3.1. Poetry terms 3.2. Poetry form 3.3. Useful words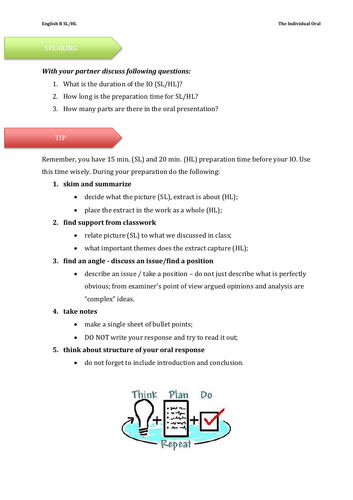 Two worksheets include activities and tips for Part 1: Presentation of the IO (SL/HL). Students can find useful tips that will help them recieve the highest score.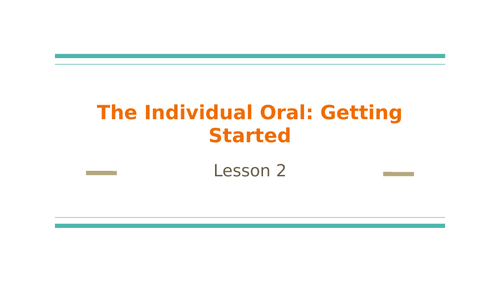 Internal Assessment unit for SL/HL students, including samples of students' IAs. HL focus on The Giver. Materials include handouts and ppts where IA is scaffolded (part1).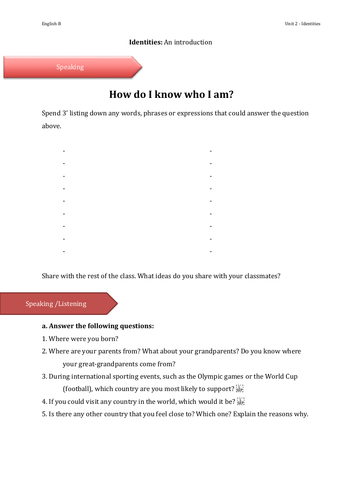 Materials include student handouts and HL extensions. Multiple ppts are included as well.