Lampshade19's Shop
A Year 6 Teacher with literacy and maths resources to share.
226Uploads
45k+Views
3k+Downloads
A Year 6 Teacher with literacy and maths resources to share.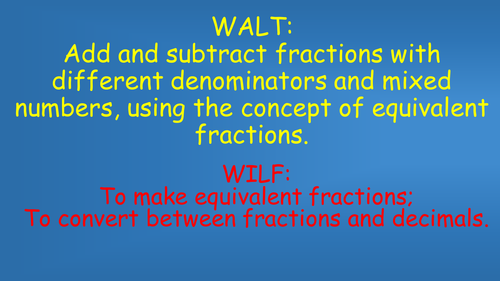 A Powerpoint at the expected level for year 5 and 6 to teach how to add and subtract fractions when the denominator is different. Including where fractions are greater than one. Also covers a recap on multiplying a pair of fractions and how to convert improper fractions into mixed numbers.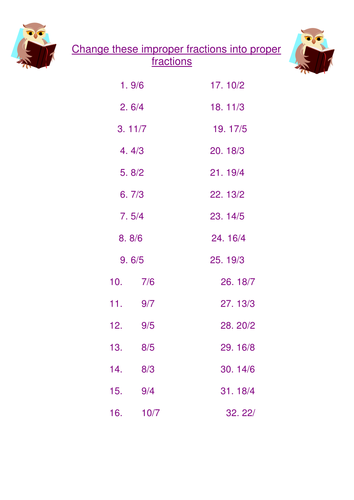 A worksheet of improper fractions for children to convert to mixed numbers.

Year 5 or 6 resource for simplifying fractions to their lowest form. An input and activity.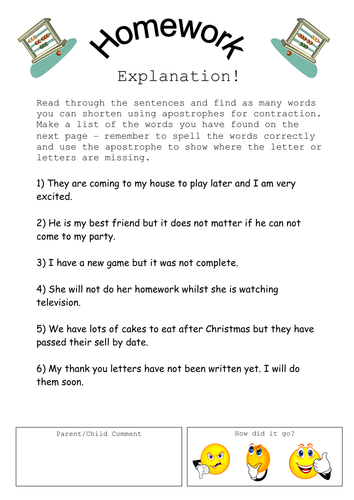 A homework worksheet to assess understanding and spelling of apostrophes for contraction.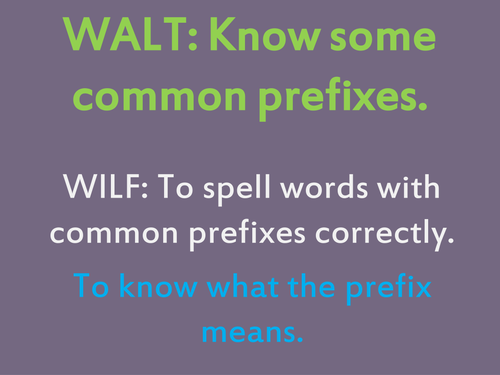 A powerpoint which focuses on using the common prefixes: re, mis, dis, un, im, in and anti. Starts by recapping what a prefix is. Includes slides where children are asked to choose a suitable prefix to make a new word and use dictionaries to look up what prefixes mean.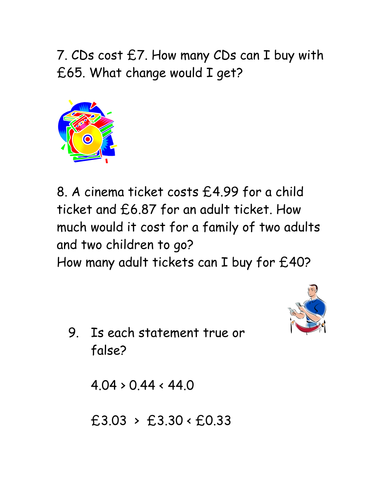 Differentiated levels of word problems, with illustrations suitable for teaching Year 5 and 6 to problem solve with decimal numbers.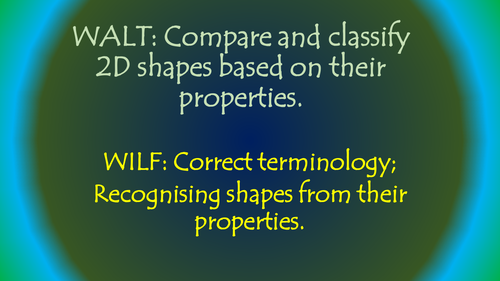 A resource to teach about classifying 2D shapes according to their properties. Using a vast array of language, including parallel and perpendicular lines.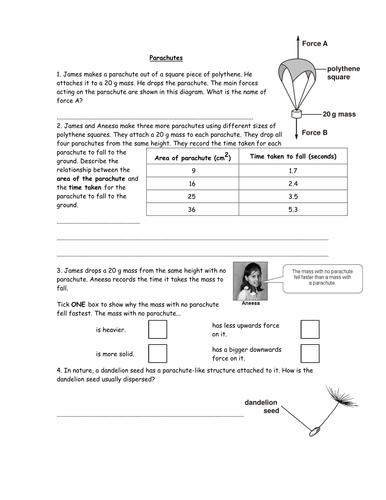 14 worksheet activities with SATs problems on a wide range of areas, useful for Year 6 SATs revision.

An introduction and activity focusing on the difference between a sentence, phrase and a clause.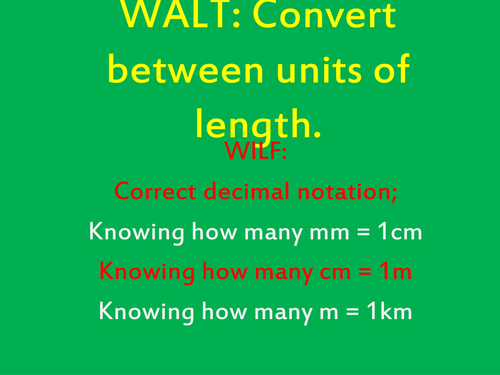 A powerpoint to teach how to convert between different units of length with answers up to 3 decimal places.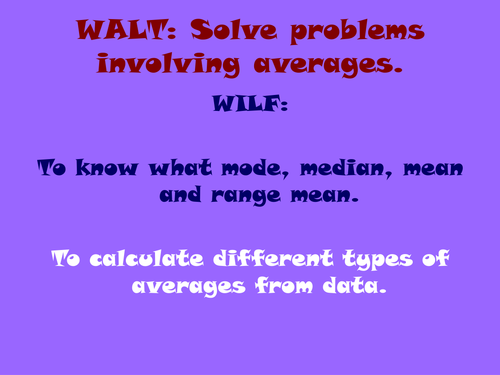 A Powerpoint that goes over the words, mean, medium, mode and range and has activities for the children to calculate these different types of average.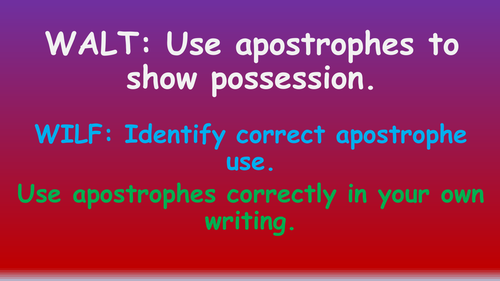 A Powerpoint to teach the rules for using apostrophes to show singular and plural possession. Complete with an activity on the end for the children to demarcate sentences to show singular and plural possession.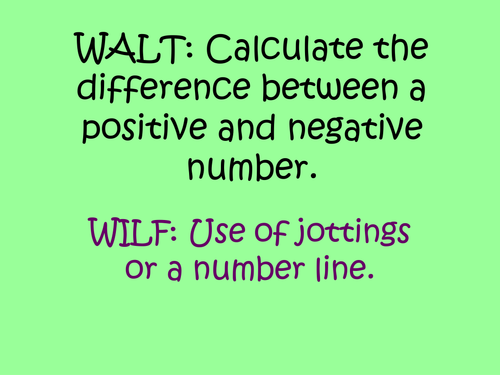 A powerpoint with problems involving counting on or backwards across zero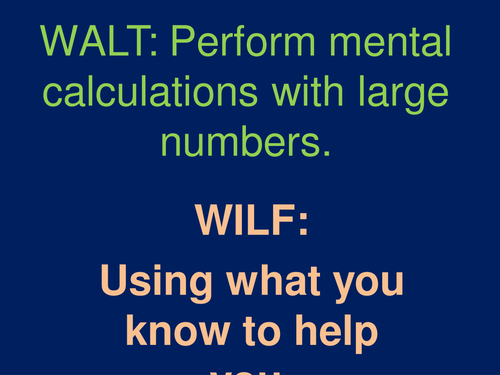 A Power Point to teach mental calculation with large numbers using known number facts.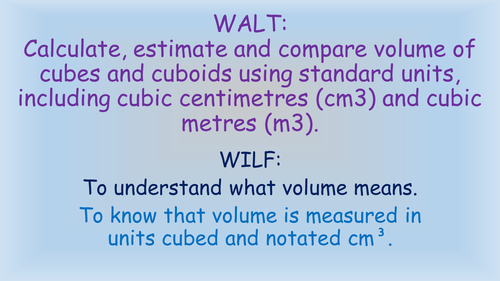 A powerpoint to teach calculating the volume of cubes and cuboids with an activity slide at the end.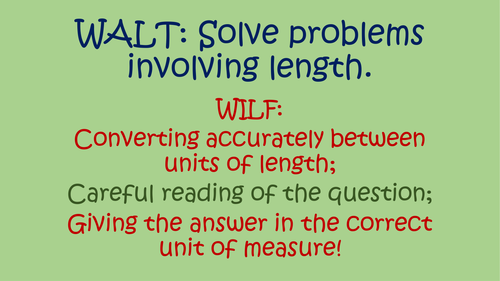 A powerpoint with some problems involving length - suitable for Year 5 and 6.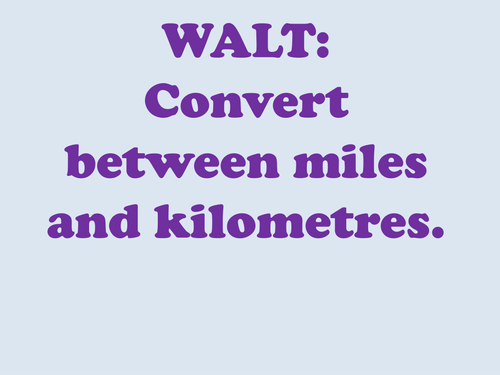 A powerpoint to teach children to convert roughly between miles and kilometres by using the fact 5 miles = roughly 8km. Some questions for children to answer with answers.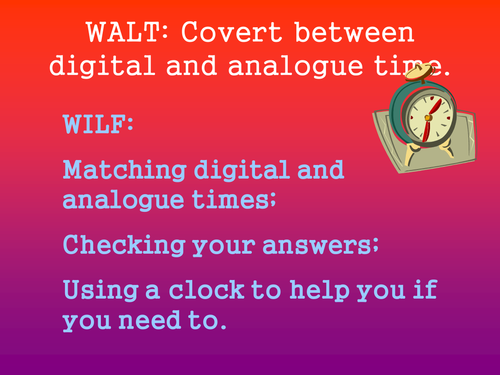 A powerpoint to teach converting between digital and analogue times. Comes with answers.