13Uploads
338Views
60Downloads
Head of Psychology

OCR Psychology. Digital library. QR codes for helpful videos, origonal articles and other relevant material for all year 1 and year 2 core studies. Download the QR code and have a plethora of resources at you (and your students) fingertips!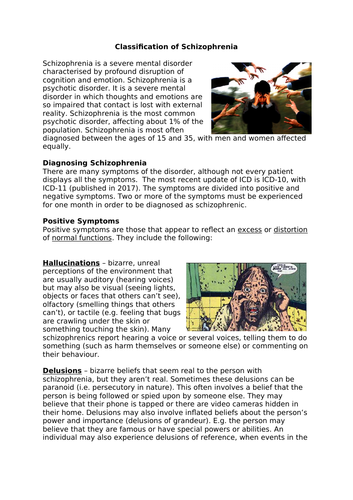 Handout 1: Explains what an anxiety disorder, psychotic disorder, and affective disorder is. Also has specific examples of these disorders (Phobias, Schizophrenia, & Depression). Handout 2: Correlating with handout 1, allows students to complete information from handout 1 onto this. Also includes activities, scenarios for students to 'diagnose' and exam questions. Handout 3: Identfies issues with the diagnosis of these disorders.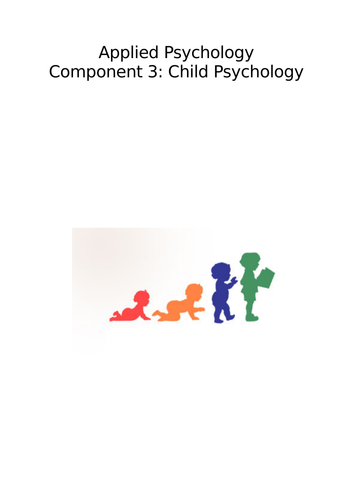 OCR Component 3: Applied Psychology Topic: Child Psychology 62 page workbook includes: Topic 1: Intelligence Topic 2: Pre-adult brain Topic 3: Perceptual development Topic 4: Cognitive development and education Topic 5: Development of attachment Topic 6: Impact of advertising on children All important information Short questions to test understanding throughout Practice exam questions for each topic Evaluation for each topic Debates for each topic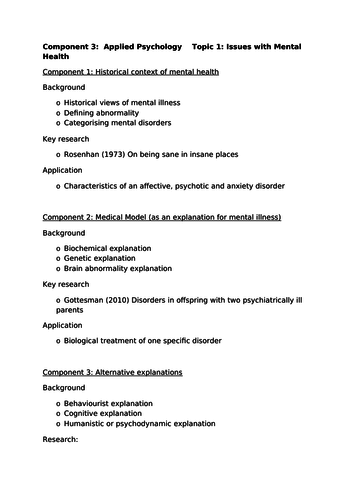 OCR Psychology. Component 3: Applied Psychology Area: Issues in Mental Health Includes: Breakdown of area (Background, Research & Application x3) Multiple exam questions for all 3 topics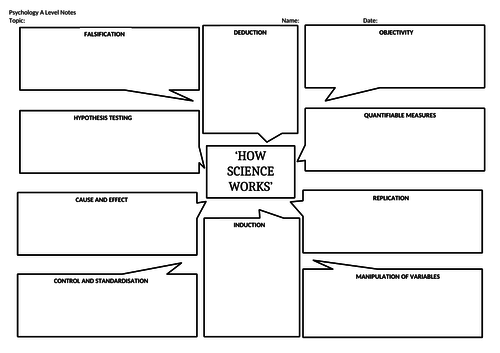 OCR Psychology. Topic 'How Science Works' Includes: Powerpoint with all information Correlating handout for students to complete Activities to consolidate understanding Exam questions Domino's activity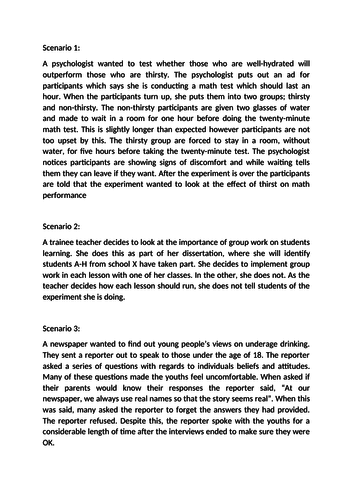 Handout 1: 6 scenarios which outlines multiple ethical breaches. Students need to identify what ethical guideline is being broken and which is not. Handout 2 includes Recap questions Space for students to outline each ethical guideline Space for students to discuss each scenario and why it relates to such ethical guidelines Questions to consolidate understanding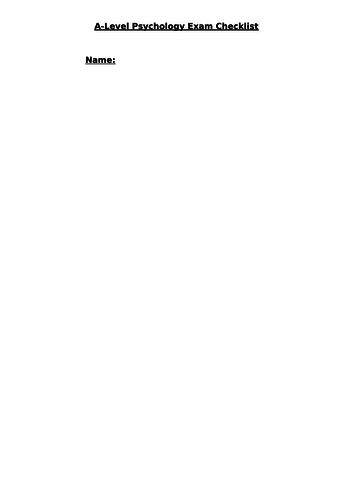 This booklet outlines… The date of the three final exams The structure each exam will follow A checklist of all the important information required for each exam (Research methods, Core studies, and Applied Psychology) My students say this is extremely helpful!


Excellent resource which provides sentence starters for students (KS3-KS5) using Point Quote Comment strucutre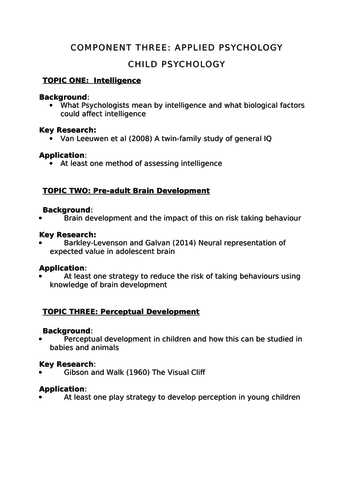 OCR Psychology. Component 3: Applied Psychology Area: Child Psychology Includes: Breakdown of area (Background, Research & Application x6) Multiple exam questions for all 6 topics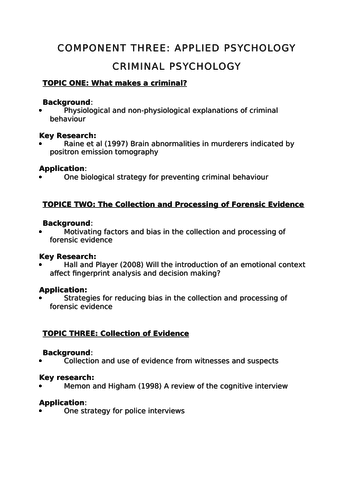 OCR Psychology. Component 3: Applied Psychology Area: Criminal Psychology Includes: Breakdown of area (Background, Research & Application x6) Multiple exam questions for all 6 topics