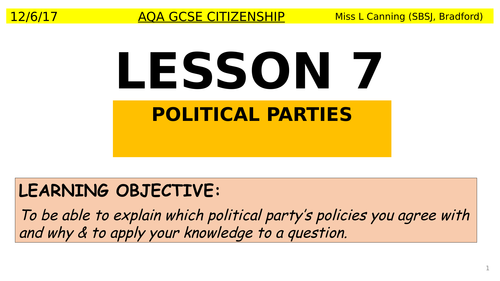 to complement the activities in the student textbook for aqa gcse citizenship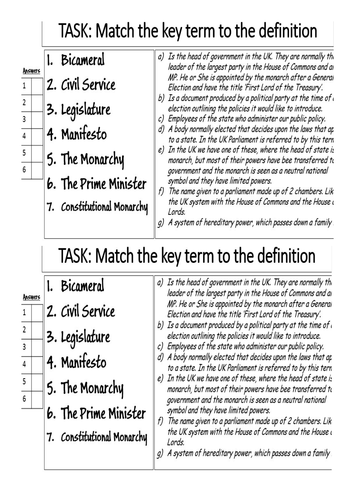 lesson covering what the British constitution is for gcse students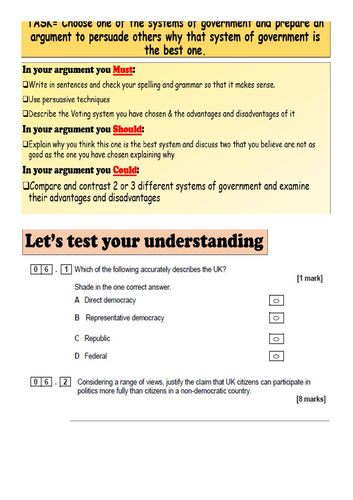 lesson covers different concepts of a democracy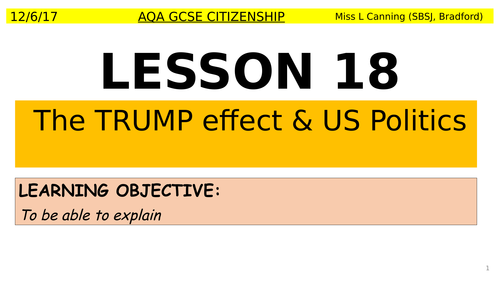 My students were very vocal about Trump and this lesson enabled us to look at the effect he has had and why people have voted for him.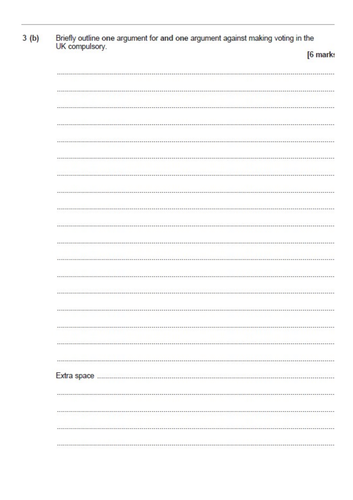 an in-depth look at the different voting systems that existing the UK for GCSE Citizenship Students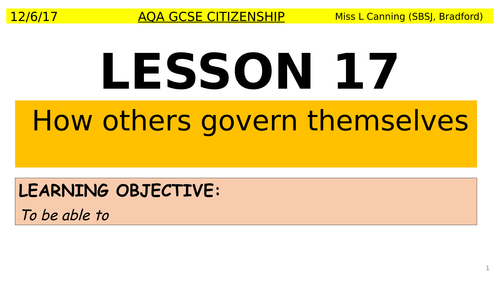 this covers the aspect of how others (e.g. the us) govern themselves.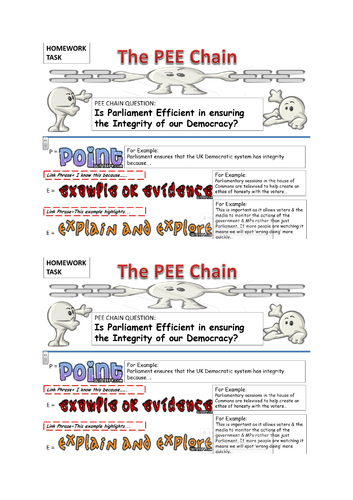 A look at how the MP Expenses scandal affected UK politics & demonstrated the power of the people & the media in a democracy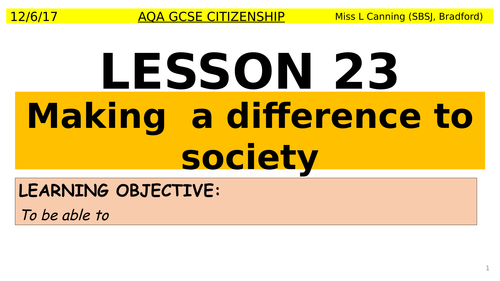 A look at how citizens can make a difference in society-to complement the aqa gcse textbook
This bundle covers the AQA Theme 3 on Politics & Participation for the new spec.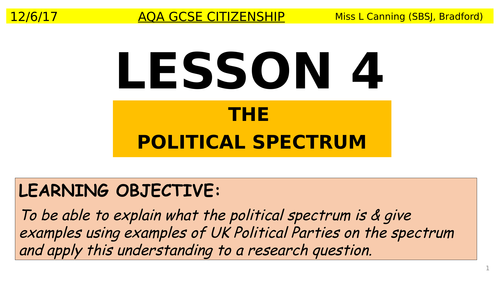 a lesson that gets students to consider where on the political spectrum political parties are.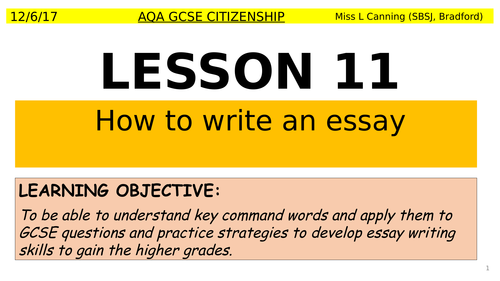 2 lessons in this pack to help students write extended answers.
A variety of lessons for a full SoW on Theme 3.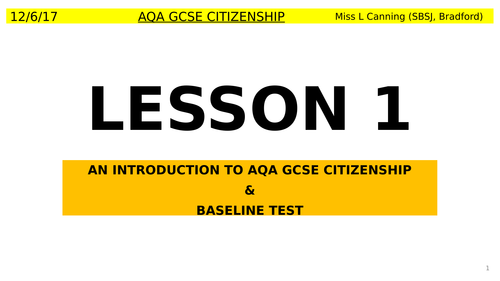 introductory lesson for students studying aqa citizenship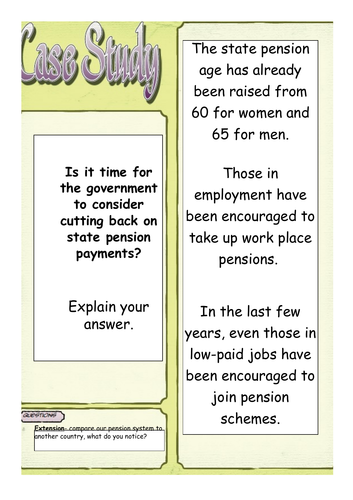 this can be rushed through in one lesson or explored in 2 lessons. It covers the aspects of the AQA GCSE for taxation & government spending.