Lusy Koror's Shop
Teacher // Artist // Writer // Art Facilitator
8Uploads
17k+Views
26k+Downloads
Teacher // Artist // Writer // Art Facilitator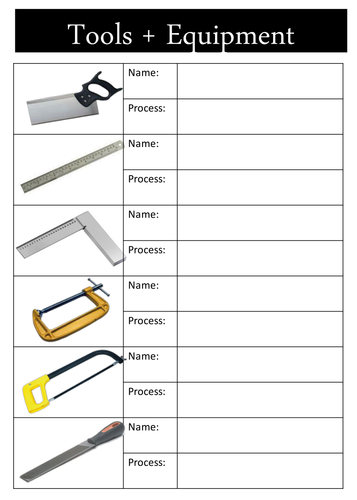 just a good little worksheet i use to test their previous knowledge before launching into a SOW its a mash up of about 4 different worksheets i found on TES so thank you to the original designers.
an easy cover lesson for the teacher that will support your students learning for portraiture and tonal drawing modules. just requires a print out and some colouring pencils and a beginners understanding of tone and colour.
A colour theory lesson for discussing how light changes throughout the year and throughout the day and depending on where you are in the world. These Monet haystacks are all the same subject matter but painted at different times of the year and day so the real subject matter is the light. Get them to guess what time of day it is, or what time of year, and have discussions with their partners or as a class. Then they can choose a time of day they want to describe through colour, and colour in the colouring sheet. They can practice blending colouring pencils. Then as a plenary they can guess what time of day/year each of them has chosen. I've done this both in the UK and the tropics and they still understand that its snow, so its ok regardless of the weather. I talk about the "golden hour" that we have in Penang where the light looks particularl beautiful between 6 and 7
After a demo of how to mix earth colours, and during a project about aboriginal art, I wanted something to re-enforce the learning about earth colours, and couldn't find anything... so I hope this is useful. A homework sheet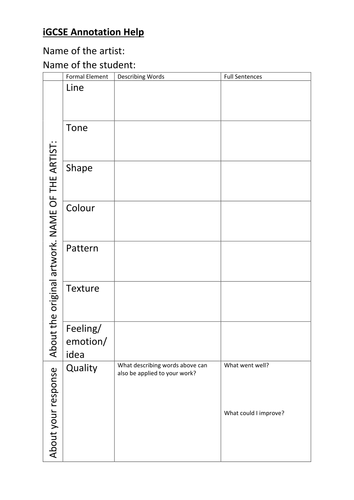 I have a lot of ESL students at iGCSE Art and Design and they require a lot of help with annotation. I use this sheet throughout year 10 and 11 to get them constantly thinking about how to analyse artwork and how to be self reflective. The other sheet is useful as a word bank for students. I use this in conjunction with my word cups and a few other word sheets, as well as interactive displays around my classroom.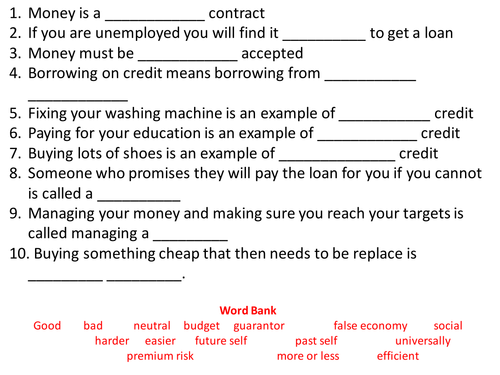 Aimed at year 9 but probably useful for KS4 maybe even KS5 to. These are just basic notes for you to expand upon and videos that are useful. They are also very Malaysian centric because its to a malaysian audience but you could easily change the nasi lemak to some more local food... and the faces and names on the worksheet may need swapping to make them more relevant to you. both videos are also available on youtube but its so unreliable here so i downloaded them.