15Uploads
14k+Views
14k+Downloads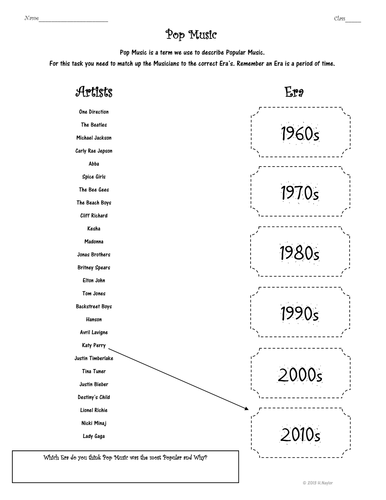 Pupils need to match up the correct Artists to the correct Era. Ideal for a starter activity to then lead into class discussion about who pupils matched up and why. The question at the bottom of the worksheet can be used as an extension question or can be the focus of the discussion.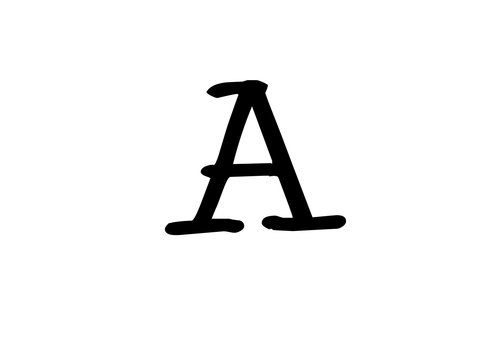 Just like the gameshow. I have created a blockbuster game that explores all the key terminology in Handel. Print the letter templates and make a square with the letters, split the class into two teams. One team aim to make a horizontal line and the other makes a vertical line. Nice bit of fun to start the new year!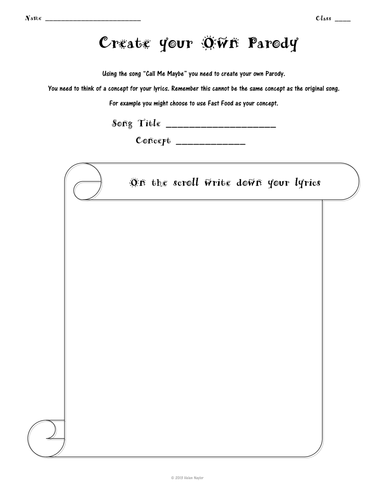 A Parody Worksheet using Carly Rae Jepson's Call Me Maybe to create a Parody. You will need an mp3 of the song and when pupils are ready to perform you could add a karaoke version of the song for pupils to sing along with.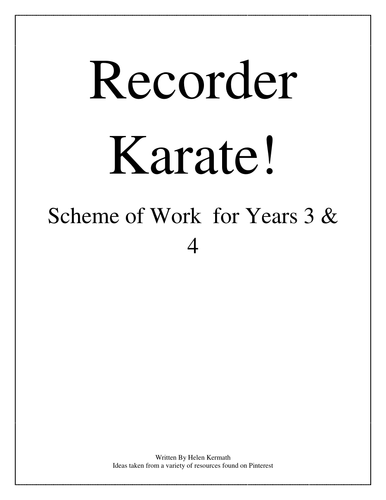 Amazing way to get pupils playing an instrument! I haven't come up with this idea, I have just put everything I have found into one document to help with planning. There is a whole book but I cannot find anywhere to buy it! Its a great idea that is used in American Schools to teach Instrumental skills.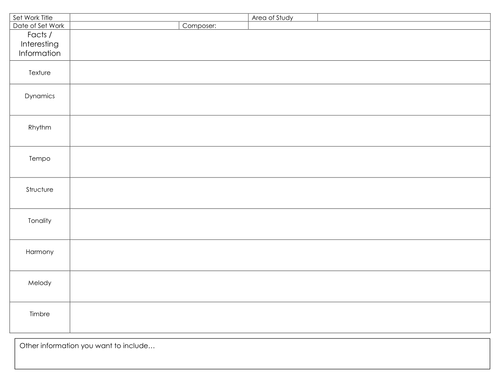 Blank table - ready for students to fill in as a revision aide or set work teaching tool. Students fill in information linked to Q9 & Q10 and Elements of Music.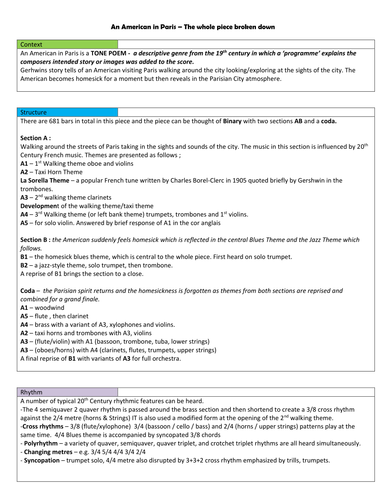 Revision Document for IB Music and the set work An American in Paris. Ideas / comments taken from a textbook available on Amazon. Put into a student friendly document. Print out to A3 for ease of reading.
This is my current Form & Structure SOW for my Year 7 classes. It explores traditional notation, performing, listening and composing. Pupils are introduced to different Structures that are found in music and have various activities to explore them. Each lesson has audio embedded. If this doesn't work and you want to use them let me know. I have taken ideas from others (not all my own ideas) and put new resources with them to make the SOW. Comments are always welcome.