Infant Time Savers
Resources for Early Years and Key Stage 1
103Uploads
26k+Views
2k+Downloads
Resources for Early Years and Key Stage 1 Planning on a dinosaur theme for continuous provision enhancements. Suitable for Early Years or Year 1. Repeating sequences of 2 or 3 shapes. Can you continue the pattern by drawing the next shapes?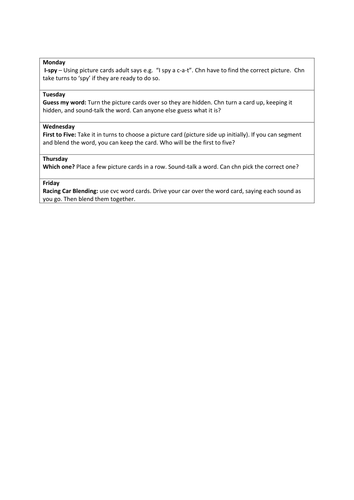 A weekly plan for daily activities to consolidate phonics Phase 1 Aspect 7 oral segmenting and blending. I have used it for additional intervention with a teacher/TA. Cross out the right number of ladybirds to work out the answer to the subtraction questions. Three differentiated versions included. 1 or 2 digit numbers. Continuous Provision planning for Early Years or Year 1 on a houses and homes theme.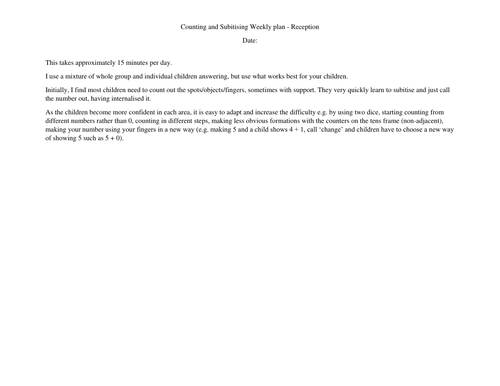 A weekly plan for Reception for daily counting and subitising/subitizing activities as part of their maths work. Autumn term/entry level. 15 minutes daily. Extension ideas.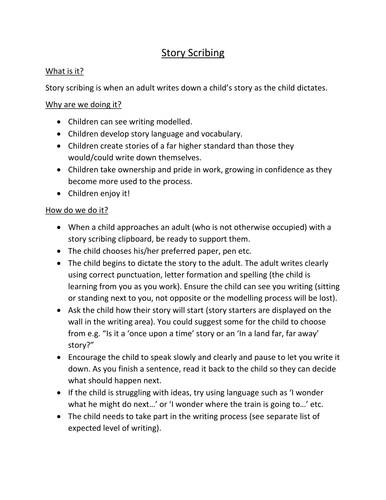 Story scribing is used to build writing skills in Early Years. This is an overview of story scribing and how to do it to ensure high standards and enable all staff/volunteers/students to move learning forwards. The sounds/tricky words expected to be known are based on those used in Actiphons and Letters and Sounds, so may need adjusting if you use alternative phonics programmes. It would be useful as an introduction to story scribing and to explain story scribing to staff, volunteers, governors, SLT and Ofsted. See also Story scribing autumn/spring term and summer term which provide checklists for all staff and adults working with children to show expectations at differing phonic levels. Continuous Provision planning for Early Years or Year 1 on the theme of Superheroes. Circus-themed word problems involving time. Children need to calculate the finishing time and draw their answers on the clocks. Continuous Provision planning for a circus theme for Early Years or Year 1. Continuous Provision planning suitable for Early Years or Year 1 based on the theme of fairies and elves. Word problems using different operations, based on the story of Hansel and Gretel to fit with a fairytale unit. Includes more challenging numbers and a two step operation - also available is a less challenging option.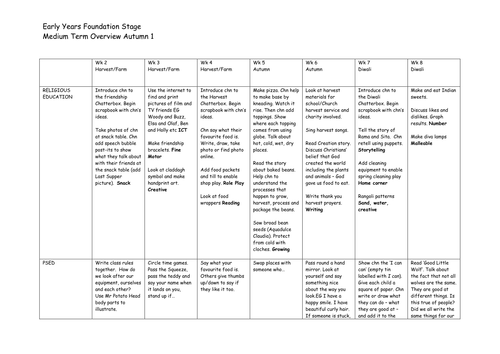 Medium Term planning for Reception Early Years Autumn Term 1 across the areas of learning. Topics covered: Harvest, Farm, Autumn, Diwali Activities to consolidate grapheme recognition, segmenting and blending CVC words and writing Phase 2 words. Suitable for the end of Phase 2 or to work alongside Phase 3. The activities could fit lesson time, interventions or continuous provision.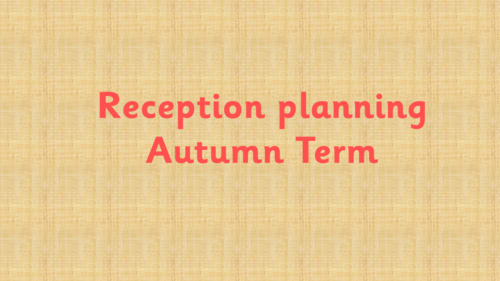 Planning for teaching and continuous provision for Autumn term - subjects include Harvest, farm, Autumn, Diwali, Fireworks, Hanukkah, Christmas and Frozen Sort three numbers into order from lowest to highest - could be used with manipulatives e.g. Numicon, counters etc. Numbers to 20.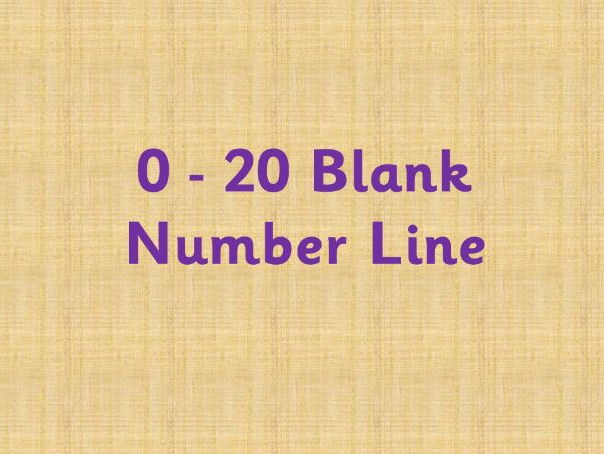 Number lines with intervals marked to suit 0-20, but no numbers printed. (Could be used to suit your own scales). Useful for a wide range of activities involving number ordering and calculation.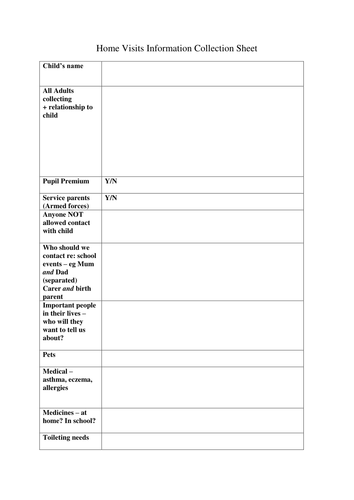 Early Years Reception entry home visit information gathering proforma. Questions to ask and space to record information. To be used with the fairytale shop price list. Children choose their own items and add up the total cost.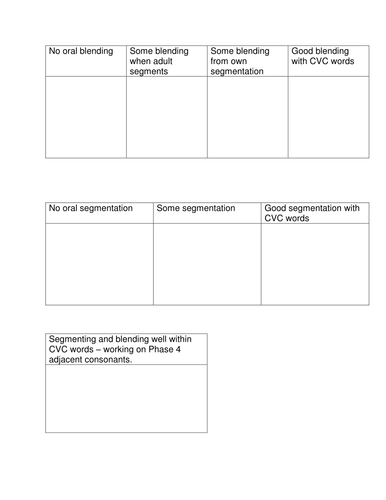 A tracker to show children's progress within Phonics Phase 1 Aspect 7 segmenting and blending and determine next steps. Handy for teachers/TAs to use during interventions.