Infant Time Savers
Resources for Early Years and Key Stage 1
103Uploads
27k+Views
2k+Downloads
Resources for Early Years and Key Stage 1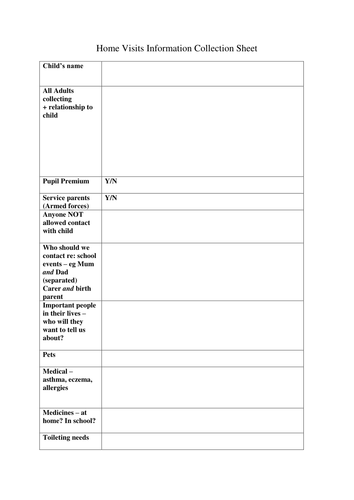 Early Years Reception entry home visit information gathering proforma. Questions to ask and space to record information.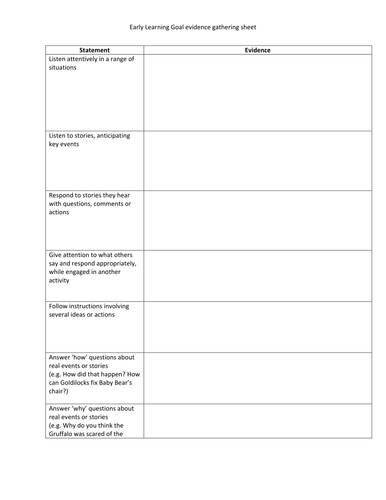 Reception Early Learning Goal evidence gathering sheet used to collect evidence for any areas where you feel you need more evidence. I used it for TAs and volunteers/students in class to aid with evidence gathering in Spring 2/Summer 1 when nearing data submission. I saved a copy for each child and deleted the boxes for the areas I knew were secure and had enough evidence, then printed each child's copy for use in the setting.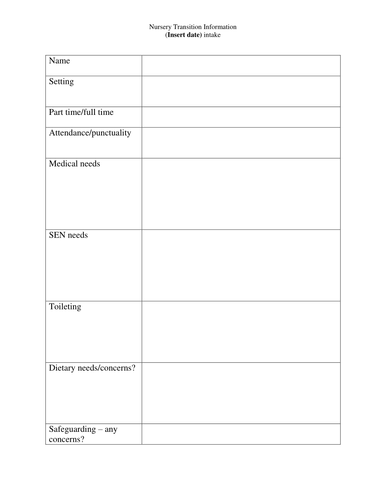 A transition proforma for schools to use when children are moving into Reception from an external nursery.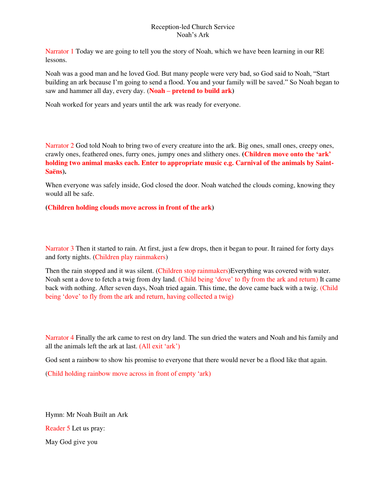 A script and staging ideas for a simple assembly or church service for Reception/KS1 children retelling the story of Noah's Ark.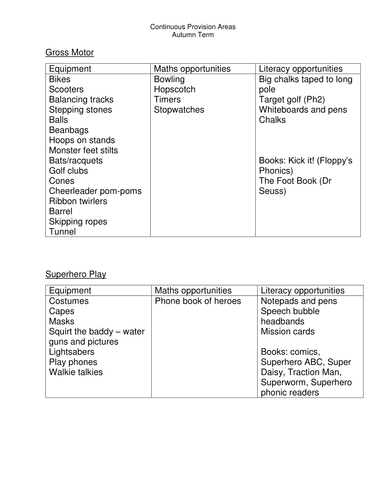 Early Years Reception planning for resources for each area of Continuous Provision (indoors and outdoors) A caterpillar behaviour strategy - laminate each section and attach to the wall/board. Each child has a peg or name card to move up and down accordingly. Start each day or session on the green section. Can be used with other systems e.g. Golden Time, sticker charts etc.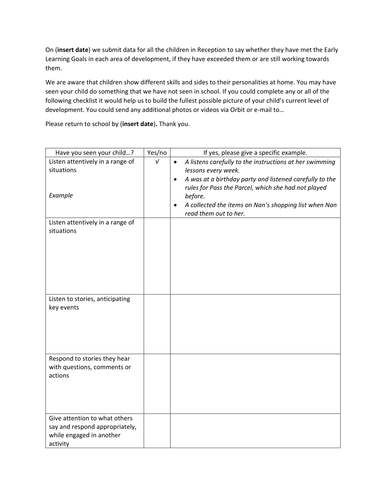 A proforma for Reception parents to complete prior to data submission for Early Learning Goals. This helps to support your judgments and show parental involvement in the child's learning. There are ELG statements and some explanations of the sort of evidence that would be useful (where appropriate). You could delete the boxes for which the setting already has sufficient evidence to make it less weighty for parents/carers to complete.