50Uploads
189k+Views
105k+Downloads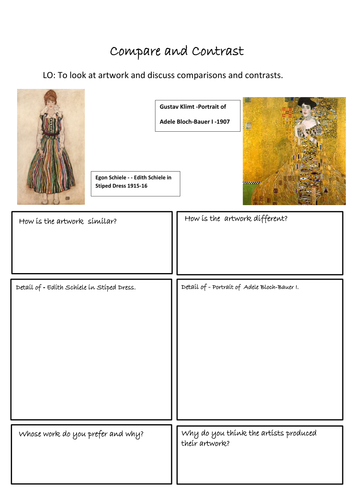 10 Compare and Contrast art worksheets used as starters and student engagement. A variety of different artists and themes.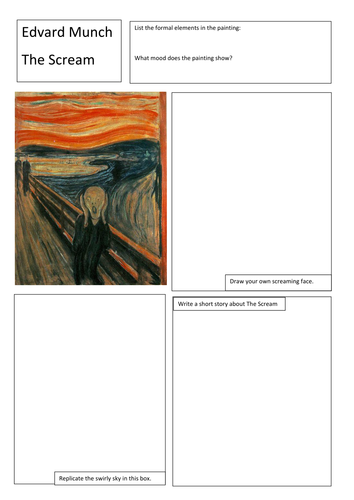 This is a range of famous art worksheets. Can be used as cover as well as supporting artist analysis and research.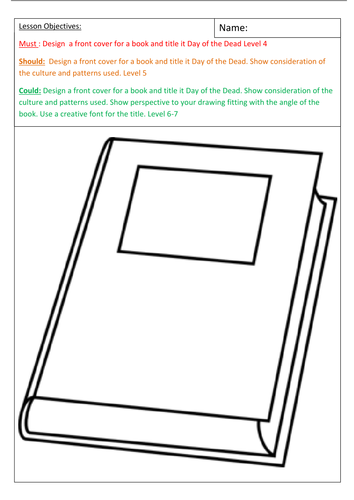 This is a selection of worksheets I use for cover. Some are aimed at using an ict suite or ipads and some are class based. They have been created so any member of staff can take the lesson without too much preparation.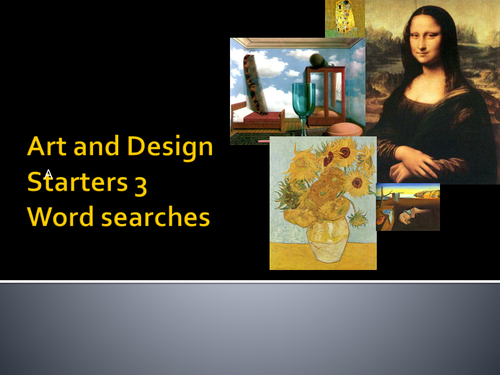 A selection of Word searches to be used as starters or printed off as worksheets subjects cover artists, movements, media, ceramics, printing, formal elements and colours. Please feed back and rate if you like these.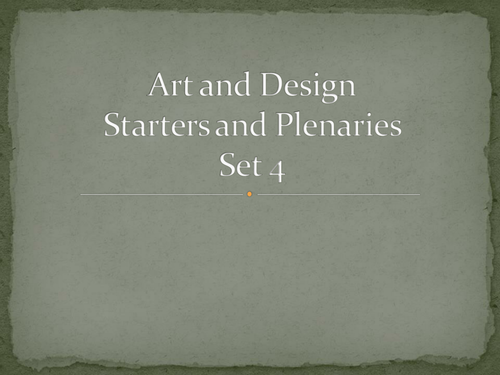 Art and design starters including odd one out, guess the painting, match the artist and anagrams and artists such as monet, banksy, picasso, dali, warhol. Please rate and leave feedback. Thanks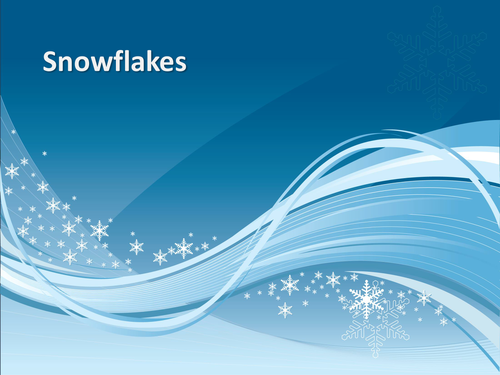 A nice little one lesson power point. It gives facts about snowflakes then a challenge for students to cut six pointed snowflakes with solution. This always goes down well especially at the end of the Autumn term.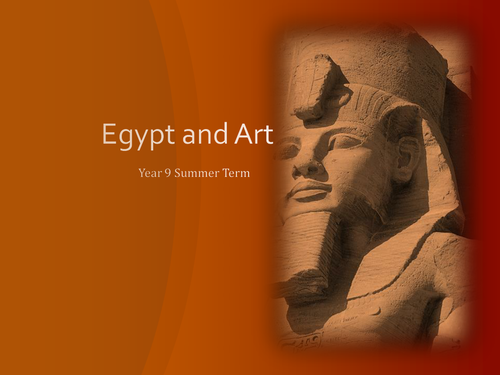 A lesson looking at Egypt. students discuss hieroglyphs and create a cartouche of their initials on papyrus.

A selection of worksheets and activities ideal for cover and to support lessons on famous artists.

This lesson looks at types of balance and symmetry. Students consider radial design and how Mandalas are used in other cultures. The students use the amaziograph app on the ipads to create their own radial designs. The lesson includes worksheets and success critera which can be adapted to your own levels.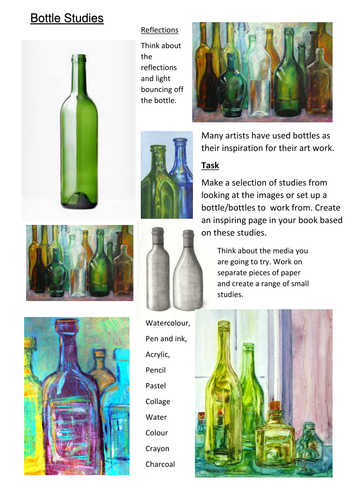 Art sketchbook tasks sheets designed to help students create studies for their sketchbooks. Topics included Bottles, Sweets, Peacock feathers, Donuts and Perfume bottles.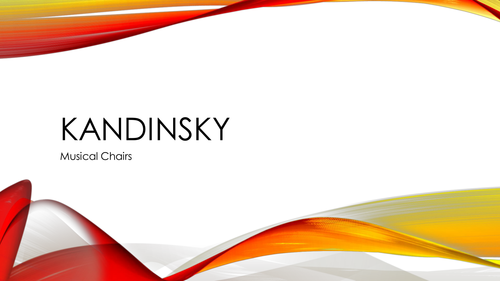 In this lesson students look at the work of Kandinsky. They analyse different art works and discuss Abstract art. The practical lesson is based on cards around the room with simple line images on them. We play musical chairs and move around to different cards to create the abstract design for the basis of the artwork. The ppt has the cards at the back to print out. There is also an analysis sheet and evaluation.

A selection of ceramics lessons with all templates and resources. Power-points to take the students through the processes, discuss and assess their work. Lessons include Monet waterlilies, Cress Garden Houses, Klimt Tiles and Dali Floppy clock pots.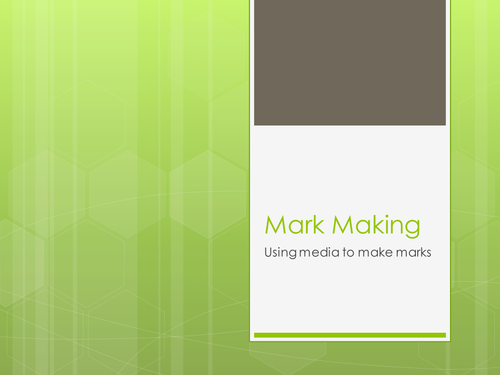 Students look at mark making and texture. Students go out to collect rubbings and consider what they resemble. Then students create a view through a window using pattern and texture in pen and ink or fine liner. Starter activities, assessment, success criteria and examples included.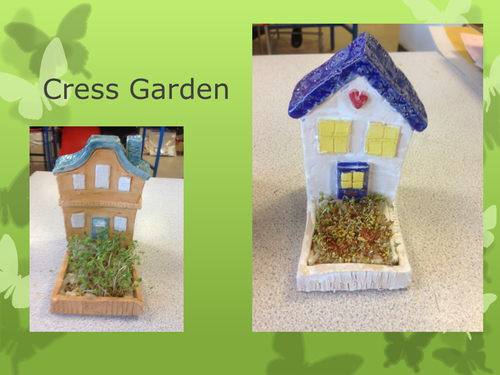 This is a lesson plan for students to make a ceramic house with garden to grow cress. It looks at architecture and design and includes a paper template to help construct the houses.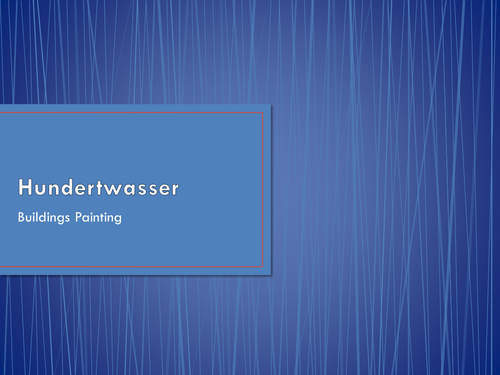 In this lesson the students look at the architecture of Hundertwasser. Students are encouraged to use key vocabulary and design unusual buildings. The students then create a Tetra box house and decorate in the style of Hundertwasser. template included.

This lesson includes success criteria assessment and challenge which can be edited to fit your school levels. It has all the resources for students to discuss decorative and functional and to create a ceramic water lily. Students are given a worksheet with instructions a demo is not given they have to work together to create the waterlily. This follows on from a lesson on Monet.

This is a ppt for a scheme of work which I use with year 8. It has starters and plenaries with differentiated success criteria. Students look and analyse the work of Klimt and create a relief ceramic tile. Please leave feed back.

This ppt will cover at least 4 or 5 hour lessons. It looks at a variety of works by Rene Magritte with discussions and group work. practical activities include a Personal Values collage and Son of Man painting.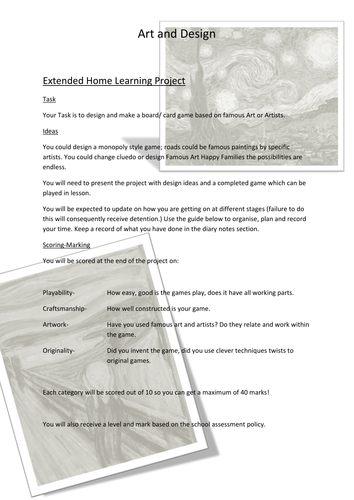 This is an extended art homework activity. Students are to design a game with a famous art theme. An assessment sheet is included to track how they are getting on and to rate the game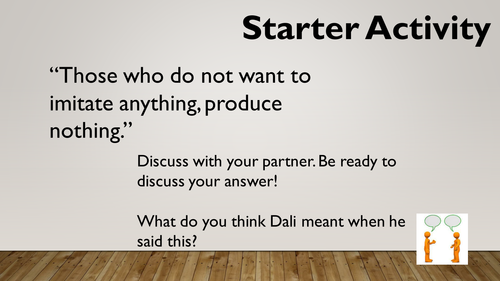 This lesson looks at Dali's The Persistence of Memory. Students discuss the meaning behind the painting. They look at ceramics and create a floppy clock pot. The lesson includes group work and discussion points. Assessment and student voice worksheet and clay terms work sheet included