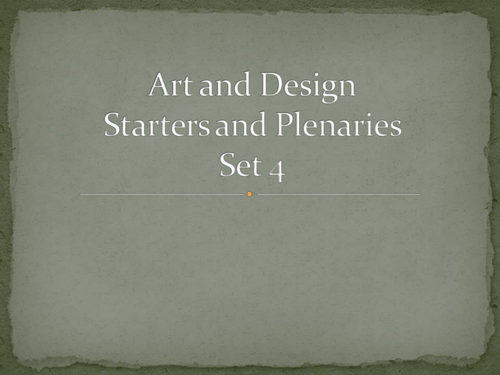 Art and design starters including odd one out, guess the painting, match the artist and anagrams and artists such as monet, banksy, picasso, dali, warhol. Please rate and leave feedback. Thanks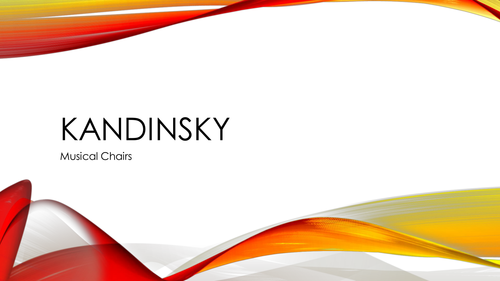 In this lesson students look at the work of Kandinsky. They analyse different art works and discuss Abstract art. The practical lesson is based on cards around the room with simple line images on them. We play musical chairs and move around to different cards to create the abstract design for the basis of the artwork. The ppt has the cards at the back to print out. There is also an analysis sheet and evaluation.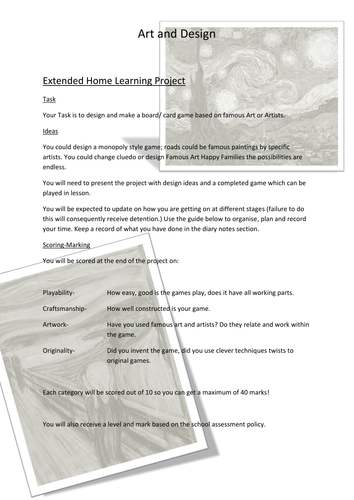 This is an extended art homework activity. Students are to design a game with a famous art theme. An assessment sheet is included to track how they are getting on and to rate the game
Set 2 This is a set of images to inspire my GCSE students. There are 20 pages of artists which I print out and laminate including Maurizio Anzeri,Beatriz Milhaze, Michael Gutteridge, Mark Powell, Kurt Jackson, Derek Gores, Janet Fish, Michael English, Alison Watt, Joel Penkman, Linnea Strid, Pamela Sunday, The Boyle Family, Elizabeth Blackadder, Tai-Shan Schierenberg, Bill Jackson, Patricia Cain, Alice Ballard Munn, Ian McKeever and Lia Anna Hennig.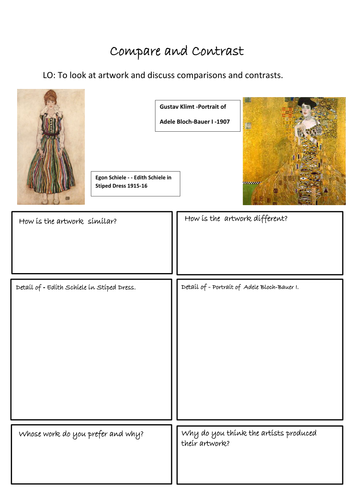 10 Compare and Contrast art worksheets used as starters and student engagement. A variety of different artists and themes.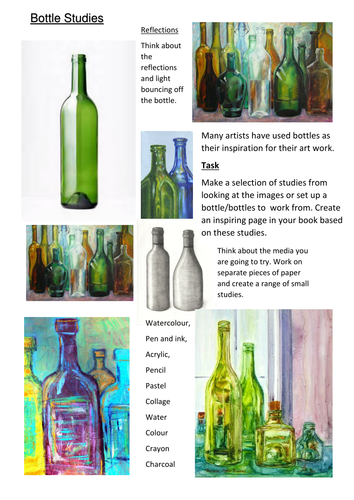 Art sketchbook tasks sheets designed to help students create studies for their sketchbooks. Topics included Bottles, Sweets, Peacock feathers, Donuts and Perfume bottles.
Set 3- This is a set of images to inspire my GCSE students. There are 20 pages of artists which I print out and laminate including, Davide Cambria, Jessica Rimondi, Laurent Craste, Jose Romussi, linda vachon, Jennifer Collier, Cian Mcloughlin, Christina Troufa, Guy Denning, Tracey Emin, Douglas Gordon, Debbie Smyth, Paul Wright, Grayson Perry, Sue Hotchkis, Alex Garant, Jylian Gustlin, Mat Collinshaw, Polly Morgan and Anne Austin Pearce.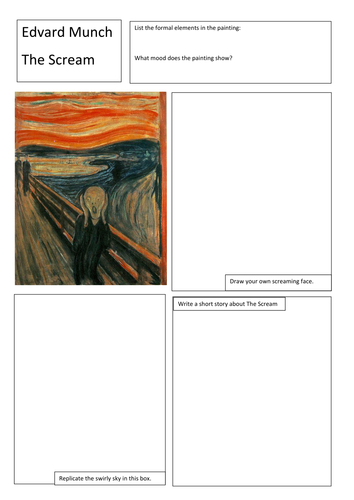 This is a range of famous art worksheets. Can be used as cover as well as supporting artist analysis and research.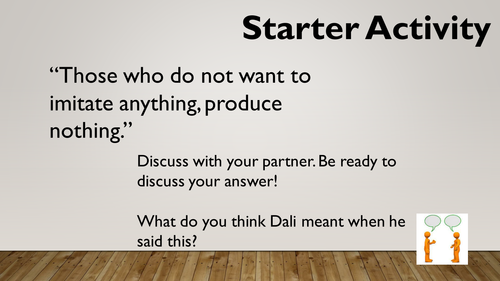 This lesson looks at Dali's The Persistence of Memory. Students discuss the meaning behind the painting. They look at ceramics and create a floppy clock pot. The lesson includes group work and discussion points. Assessment and student voice worksheet and clay terms work sheet included
A selection of ceramics lessons with all templates and resources. Power-points to take the students through the processes, discuss and assess their work. Lessons include Monet waterlilies, Cress Garden Houses, Klimt Tiles and Dali Floppy clock pots.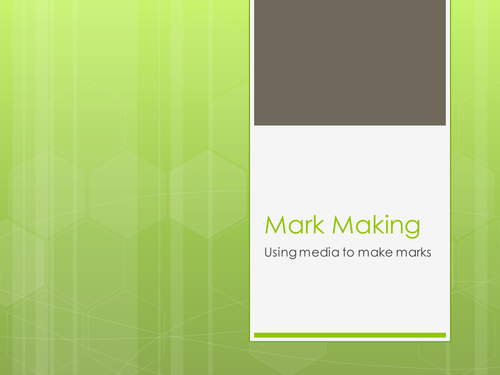 Students look at mark making and texture. Students go out to collect rubbings and consider what they resemble. Then students create a view through a window using pattern and texture in pen and ink or fine liner. Starter activities, assessment, success criteria and examples included.
This ppt will cover at least 4 or 5 hour lessons. It looks at a variety of works by Rene Magritte with discussions and group work. practical activities include a Personal Values collage and Son of Man painting.
This is a set of images to inspire my GCSE students. There are 40 pages of artists which I print out and laminate including -Michael Craig-Martin,Loui Jover,Julia Rothman, Ari Mahardhika, Jeff Koons, Nikki Farquharson, Pierre Bellemare, Fahrelnissa Zeid, Norman Adams, Louise Nevelson, Wayne Thiebaud, Jim Dine, Leonid Afremov, Tim Parker, Emma Gale, George Rodrigue, Dean Russo, Hong Hao, Basquiat, Damien Hirst, Jasper Johns, Hush, Anna Barlow, Peter Gronquist , Jan Huling, Kate Malone, Nina Smart, Mike Savlen, Frank Stella, Charles Dwyer, Damien Blottiere, Paul Kenton, Voka, Romero Britto, Peter Nottrott, Sabine Nielsen, Kate Brinkworth, Jenny Saville and Lisa Milroy .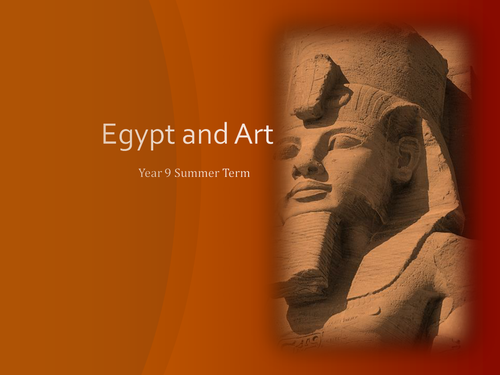 A lesson looking at Egypt. students discuss hieroglyphs and create a cartouche of their initials on papyrus.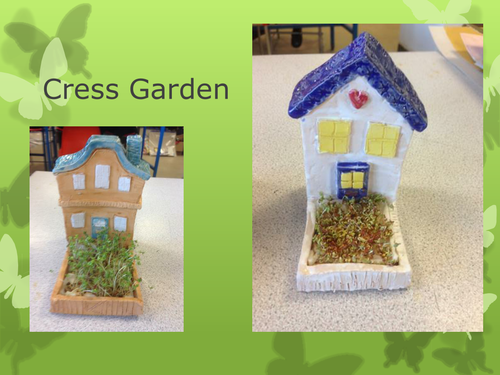 This is a lesson plan for students to make a ceramic house with garden to grow cress. It looks at architecture and design and includes a paper template to help construct the houses.
80 Modern and Contemporary artist inspiration pages. Designed to inspire and enthuse students and help them to source artists. They work really well as laminated sheets. A range of genres are included such as fine art, mixed media, photography and ceramics.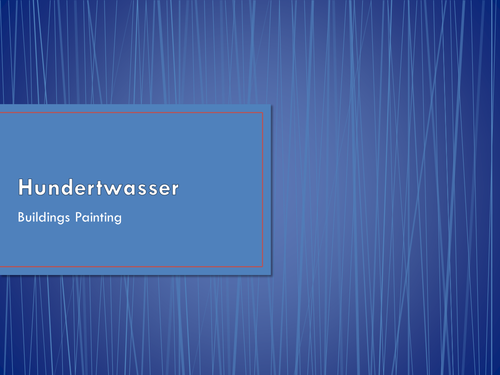 In this lesson the students look at the architecture of Hundertwasser. Students are encouraged to use key vocabulary and design unusual buildings. The students then create a Tetra box house and decorate in the style of Hundertwasser. template included.
A selection of worksheets and activities ideal for cover and to support lessons on famous artists.
This lesson looks at types of balance and symmetry. Students consider radial design and how Mandalas are used in other cultures. The students use the amaziograph app on the ipads to create their own radial designs. The lesson includes worksheets and success critera which can be adapted to your own levels.
This lesson includes success criteria assessment and challenge which can be edited to fit your school levels. It has all the resources for students to discuss decorative and functional and to create a ceramic water lily. Students are given a worksheet with instructions a demo is not given they have to work together to create the waterlily. This follows on from a lesson on Monet.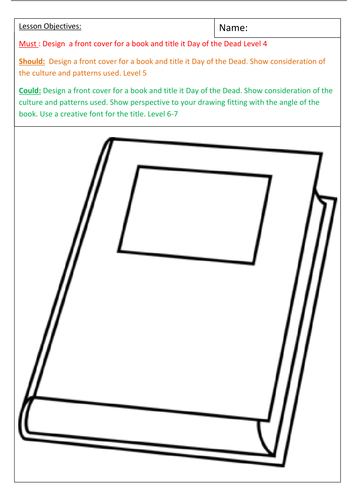 This is a selection of worksheets I use for cover. Some are aimed at using an ict suite or ipads and some are class based. They have been created so any member of staff can take the lesson without too much preparation.