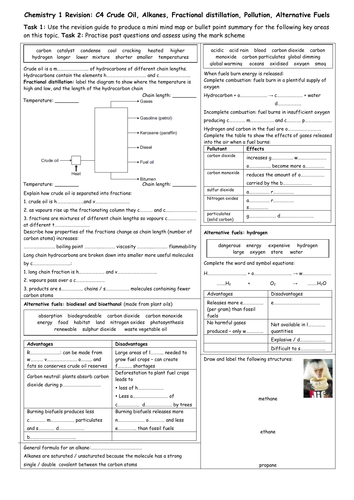 New GCSE lesson on fractional distillation and the fractions that are separated off. Before this lesson the class were given HW to research uses of the particular fractions, but you can alter the PowerPoint to introduce the information in the lesson. Worksheet included. Learning Objectives: Describe the fractions that are produced in fractional distillation Explain the process of fractional distillation Evaluate why fractions are used in relation to their properties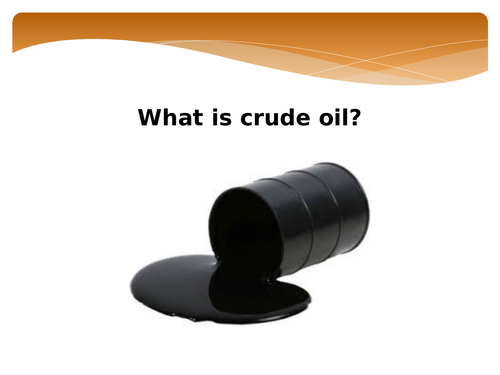 New GCSE lesson on hydrocarbons and introducing alkanes to the students. When looking at the different properties of the different length hydrocarbon chains the practical demo I did was to show them 'short chain' alkanes and 'long chain' alkanes and compare the two. The students then wrote down the results a table which is shown in the lesson. Learning Objectives: Describe what crude oil is and where it has come from Draw out and identify alkanes using molecular and displayed formulae Explain the properties of different chain length alkanes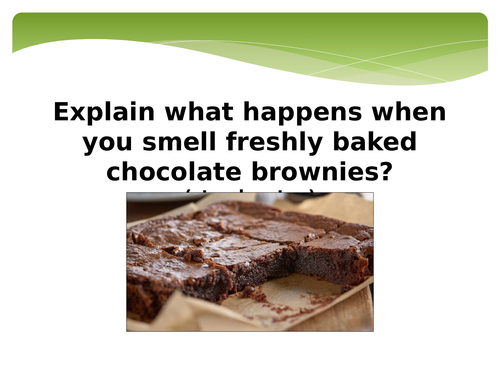 New GCSE lesson on the parts and functions of the brain and eyes for the AQA syllabus. Also focuses (no pun intended) on how the eye works, myopia and hyperopia. Differentiated questions throughout. Learning Objectives: Describe the structure of the brain and the function of its' parts Relate the different parts of the eye to its' function Compare and evaluate the solutions of myopia and hyperopia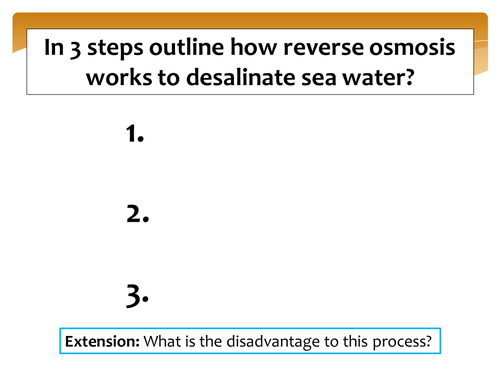 New GCSE lesson on Life Cycle Assessments for the AQA syllabus. Looking at writing LCAs for paper vs plastic bags and touching on a little recycling. Learning Objectives: Describe how LCAs are used Explain the drawbacks of LCAs Analyse how recycling can affect the environment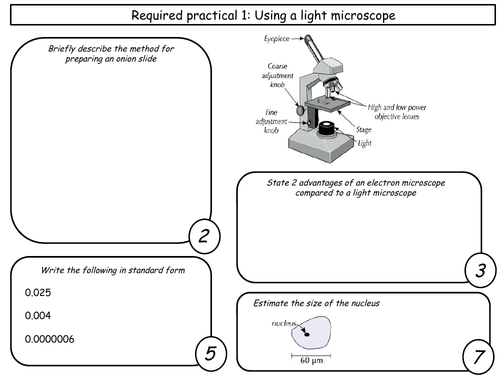 These sheets are to help students revise the required practicals that they need to know now for the new GCSE specifications. They could be used with Year 10 or 11. Each sheet has differentiated questions. They could be used in lessons, for homework or in extended days for Year 11 students.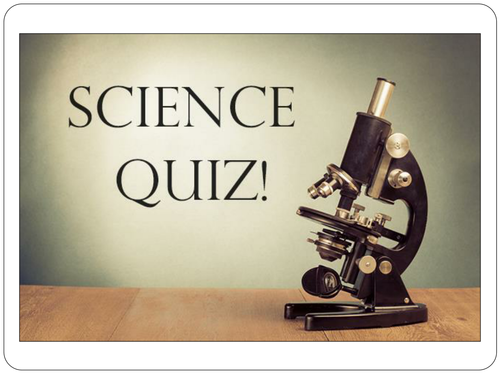 Quiz on a range of science topics. Rounds on: general knowledge, true or false facts, binomial name match up, music (with hints to science), 'endangered or not' and 'where in the body is...'.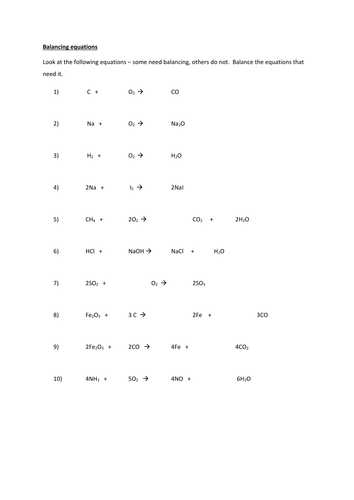 Directed towards KS3 but could be used with low ability KS4 lesson on balancing equations and naming compounds. Learning Objectives: Identify the ion charges of each group Construct formula through their ion charges Work out formulas for compounds Balance equations
Lesson looking at the energy contained in different types of food. Links with the experiment of burning different foods and measuring temperature rise.
Lesson on radioactive decay, looking at alpha, beta and gamma decay. Differentiated sheets included Learning Objectives: Identify each type of radioactive decay Describe the properties of each radioactive decay Compare the differences between alpha and beta decay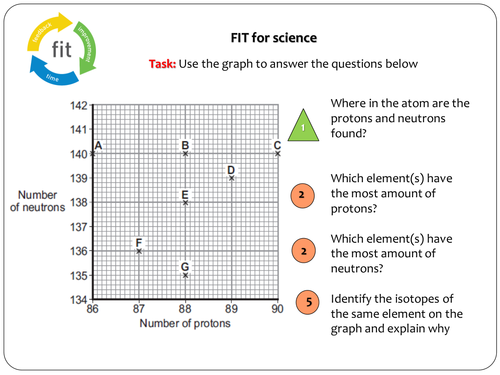 Lesson looking at the life cycle of a star. Could be used with many different year groups. I printed out a blank version of slide 17 for the students to fill out as I went through the stages during the lesson. Learning Objectives: Describe the life cycle of our star Explain how heavy elements are formed Explain why different stars can go through different stages in their lifetimes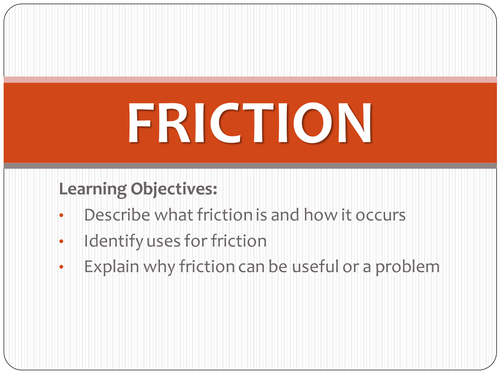 KS3 lesson on friction. Differentiated throughout and combined with the practical dragging blocks over different surfaces. Learning Objectives: Describe what friction is and how it occurs Identify uses for friction Explain why friction can be useful or a problem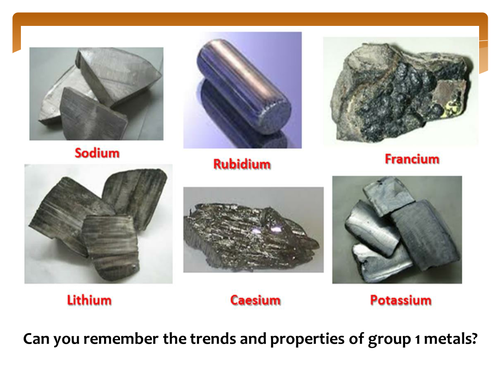 New GCSE lessons on the periodic table. Looking at the evolution of the periodic table and the properties of group 1, 7 and 0.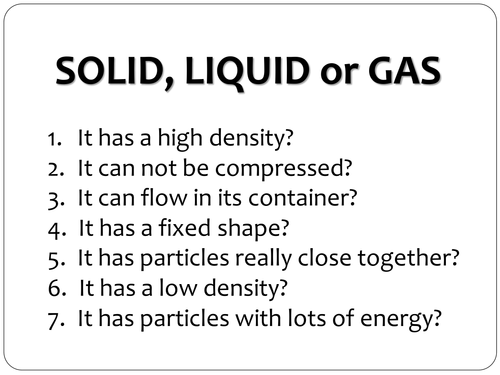 Differentiated lesson on density. Experiment using eureka cups and investigating densities of different objects. Question race at the end to escape the T-rex, differentiated questions and answers included. Learning Objectives: Describe how to measure densities Predict whether an object with sink or float Calculate density of objects from their mass and volume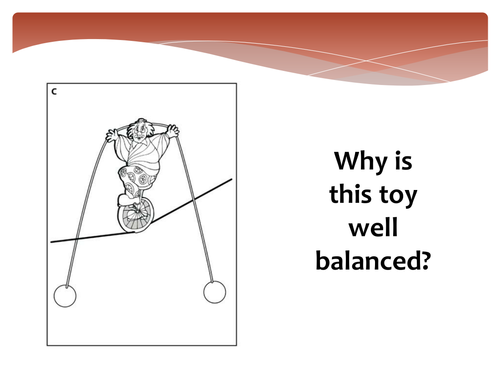 GCSE lesson on stability, looking at the factors that affect it. The 'practical' involved in the lesson was cello taping lego bricks to tiles and lifting them until the lego topples over. Learning Objectives: Explain why things topple over Explain the factors that affect stability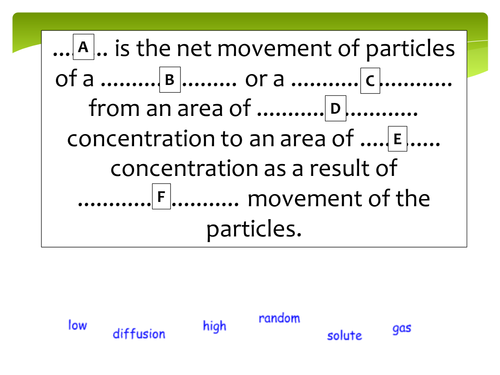 New GCSE lesson on active transport for the AQA syllabus. Learning Objectives: Describe the process of active transport Explain when active transport is used Compare the similarities and differences between diffusion, osmosis and active transport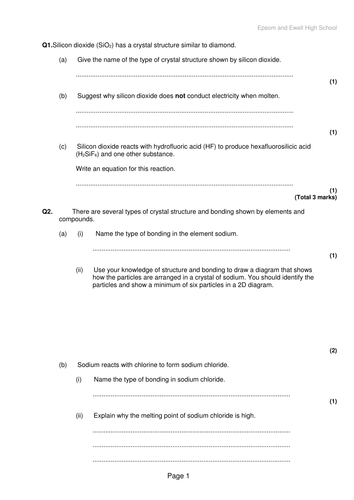 New GCSE lesson on giant structures for the AQA syllabus. Differentiated worksheets and graphite vs diamond sheet included. Learning Objectives: Explain the properties of metallic bonding Compare the properties of diamond and graphite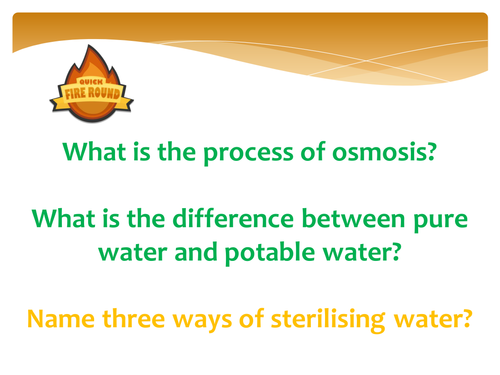 New GCSE lesson on sewage treatment and the steps involved for the AQA syllabus. Practical involved was the distillation of sea water and the tests involved before and after. The information sheets mentioned in the power point were pages printed from the text book. Learning Objectives: Explain the processes involved in testing the salinity of water Explain the process in treating sewage Analyse the stages in the treatment of sewage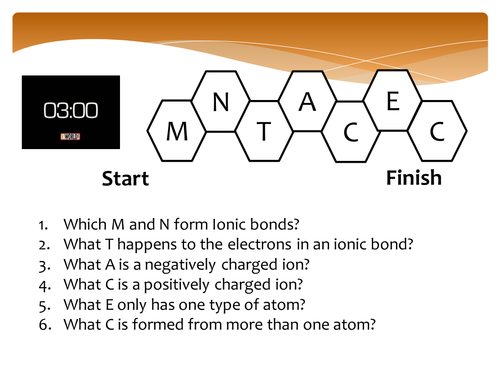 New GCSE lesson on covalent bonding for the AQA syllabus. Differentiated tasks throughout and a little reflection on ionic bonding. Learning Objectives: Describe the bonding between non metals Compare the difference between ionic and covalent bonding Draw out Covalent bonds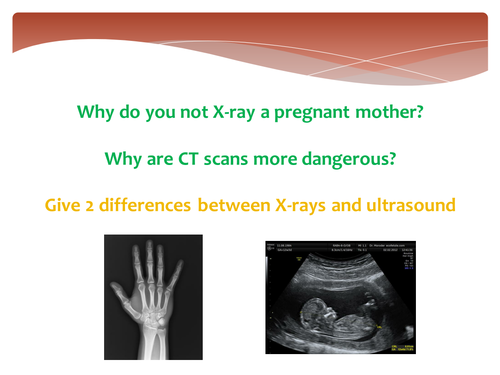 GCSE lesson on pendulums. Differentiated throughout and practical involved. Learning Objectives: Describe the difference between time period, frequency and amplitude Calculate time period and frequency of different pendulums Describe the factors that affect the period of a pendulum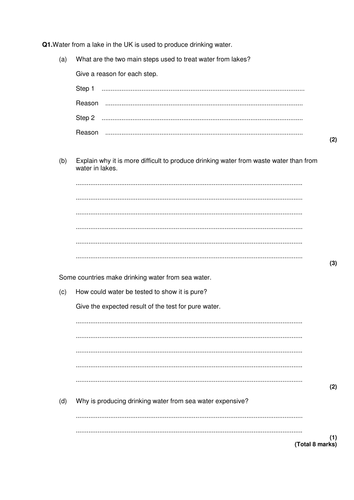 New GCSE lesson on potable water for the AQA syllabus. For the required practical I used the practical sheets provided by the AQA exam board. Exam questions and answers included. Learning Objectives: Describe the differences between potable and pure water Explain the process of desalination Evaluate the steps used to produce potable water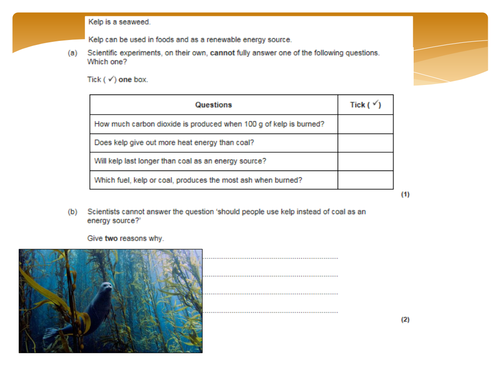 New GCSE lesson on polluting gases produced by the burning of fossil fuels for the new AQA syllabus Learning Objectives: Describe the pollutants produced by combustion Explain the problems associated with each pollutant Discuss what can be done to reduce the carbon footprint of a country Analyse the social, economical and ethical results of the problems caused by pollutants