124Uploads
534k+Views
555k+Downloads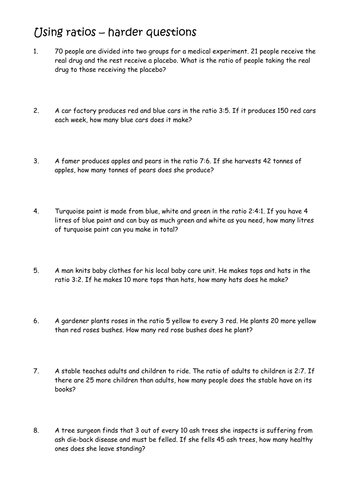 8 questions. Includes questions where the key to the answer is in the "extra" parts (the difference between the two ratios). (12/7/16) Answers uploaded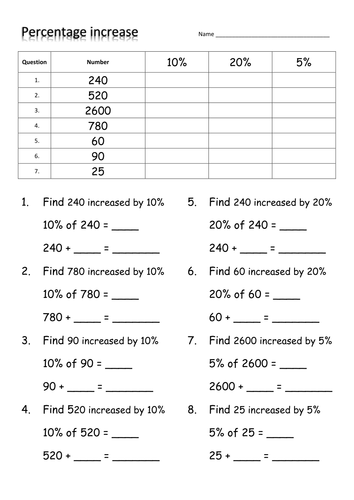 First find 10, 20 and 5% of some numbers. Then questions using these values. Finally questions with other values and with guidance on how to get the correct amount. Could be calculator, but sums should be easy enough without. [3/2/16 Second version added for pupils who need further practice. 12/7/16 Answers uploaded]

Various shapes (all but one rectilinear). All have missing lengths which need to be found. Two are in mixed units. Answers given in text box. (Delete before printing!)

Presentation and worksheet for middle ability Y8 students. (50 minute lesson.) Could be extended for students to calculate area as well.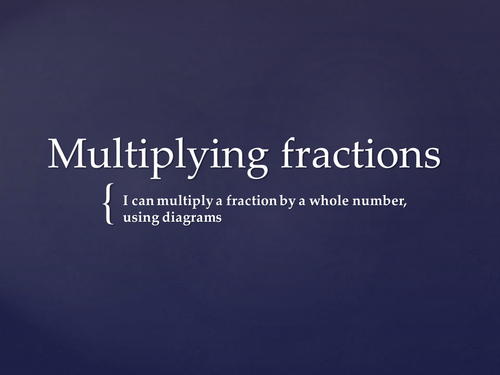 Visual demonstration/explanation of multiplying a fraction by a whole number using diagrams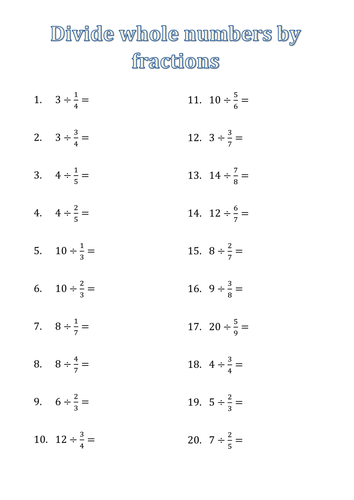 Simple worksheet on dividing whole by unit and non-unit fractions. (20 questions, no examples. Last three have mixed number answer.) (12/7/16) Answers uploaded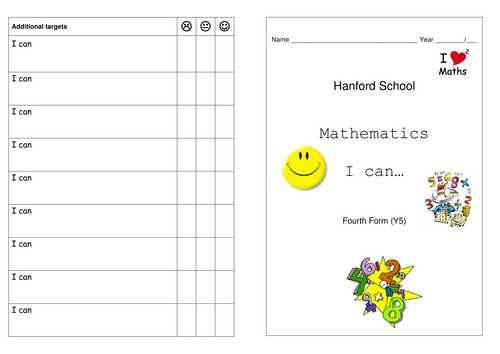 A set of self-assessment statements with three 'levels' (effectively 'little idea', 'getting there' and 'pretty confident'). Based on the ISEB Common Entrance syllabus for maths but, as this is aligned to the National Curriculum, it should be broadly applicable. The order of the statements reflects my scheme of work, but of course they can be moved around. I intend to cut them up and paste as a booklet. For Y7 & Y8 there are two levels, reflecting the fact that CE 13+ has two (main) levels. These might be seen somewhat as early 'foundation' and 'higher'. There is a need to consider teacher (peer?) validation of self assessments. I will probably ask classes to complete at the end of a unit, perhaps dating their selection. I may initial in the margin if I agree they have reached a reasonable level of mastery. I may also ask for an initial tick before they start a unit.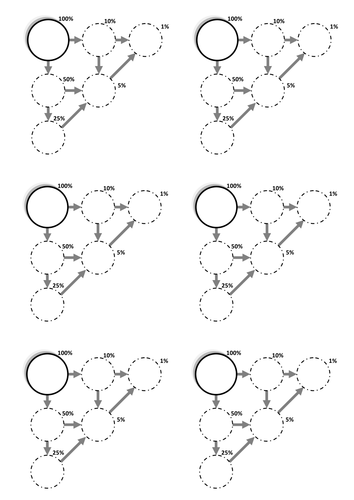 Triangle layout with clear, logical structure. Originally seen in Shahira Ibrahim's resource. Set of six blank triangles to use on one page.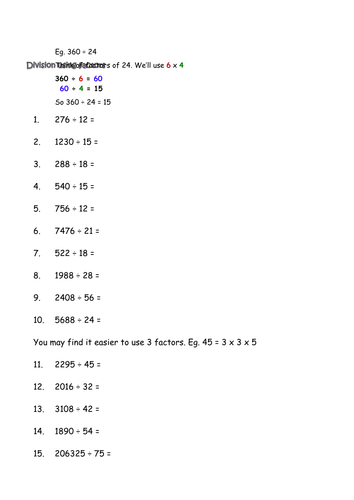 Straightforward worksheet with example of how to divide using factors and 15 questions. (This is so much easier than long division, so long as the divisor can be broken into convenient factors. Wish I had known about this year ago!) (12/7/16) Answers uploaded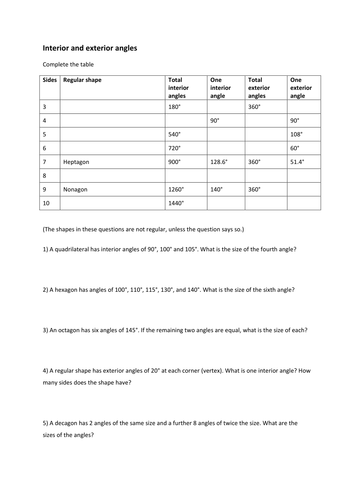 Simple complete the table and answer a few questions exercise. (12/7/16) Answers uploaded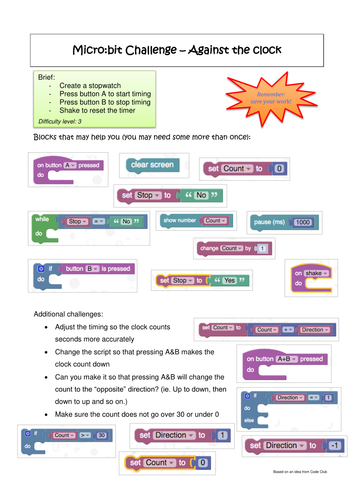 A series of worksheets for the BBC micro:bit. Each has a task brief, suggested blocks to use and some extension suggestions. Each has been given a nominal difficulty level (based on my judgment). The idea is not to give step-by-step instructions but present a set of relevant 'Lego blocks' to put together in the correct order. The blocks appear on the sheet approximately in order, but pupils will need to think about the order and may need to edit specific text or values. Where similar blocks are needed (such as strings for 'win' and 'lose'), they may only be shown once. 'Solutions 1' is a set of screenshots of my ideas on how to meet the briefs. It is not comprehensive; in particular, few of the more 'basic' solutions are shown. The solutions may not all be optimal. It is called 'Solutions 1' in the optimistic reckoning that more challenges may yet come! Example-solutions.doc is NOT a document file. It is actually a Zip of tokenised files for working versions of the worksheets which can be loaded into the BBC's online editor. (To use, download the file and change the extension from DOC to ZIP.) Do bear in mind that there may be more efficient ways to achieve the same result (not least by converting from the Block Editor to Touch Develop). This is something that bright pupils might want to investigate, especially for harder tasks or to change how long images/text display on screen. The files with CC in the name are based on activities suggested by Code Club, but using the Microsoft Block Editor (not Code Kingdoms JavaScript). [24/5/16 solutions screenshots added.]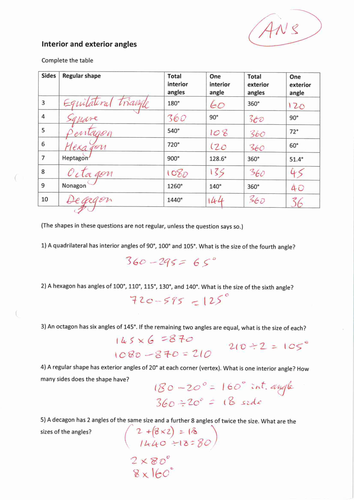 Simple complete the table and answer a few questions exercise. (12/7/16 Corrupted resource reinstated)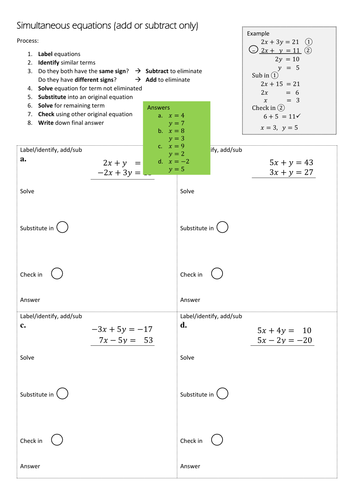 Structured for more straightforward simultaneous equations. Just adding or subtracting. (No need to scale.)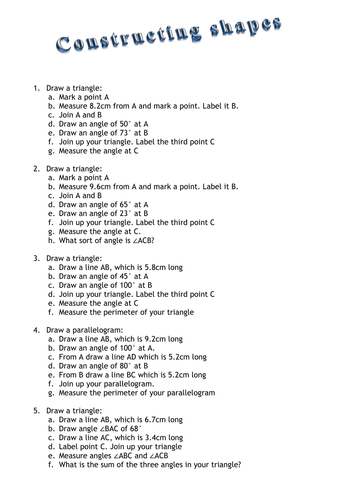 Construct four triangles and a parallelogram by following instructions. More of the correct technical language used further down the sheet.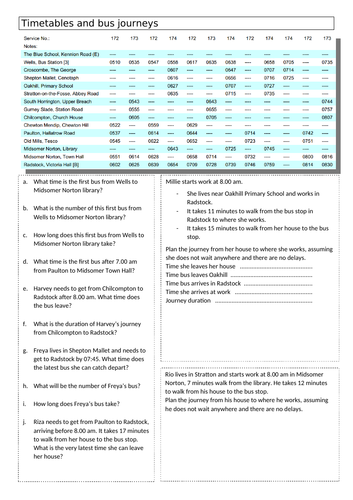 Worksheet on reading timetables (using a real bus timetable!) and planning journeys.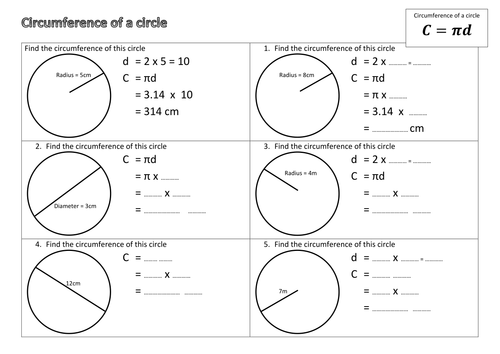 Example and fill-in sheet with 5Qs for circumference with both radius and diameter. With answers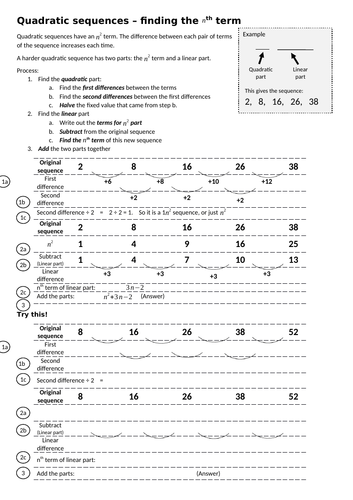 Explanation plus 4 scaffolded questions for how to find the nth term of a quadratic sequence. Answers on separate PDF.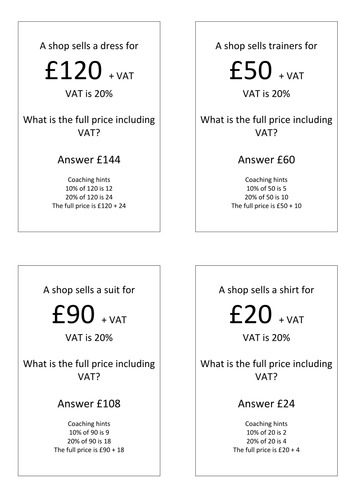 16 percentage increase problems based on 20% VAT. Originally designed as Quiz-quiz-trade cards. QQT - Everyone has a card. Form pairs. Person A asks Person B what the price of an item is after VAT increase. If Person B unsure, then Person A uses the coaching hints to help guide Person to the correct answer. The Person B repeats process on Person A. (The Quiz-Quiz part.) Now the pair exchange cards and go off to find new victims ;) (The Trade part). [25/1/16. Grammar corrected!]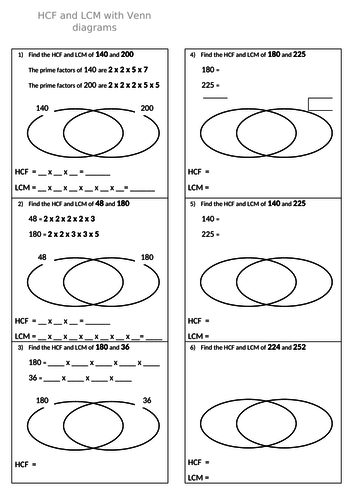 Assumes learners know how to find prime factors (using factor trees etc.). First question laid out to "fill in". Subsequent questions have less structure as worksheet progresses.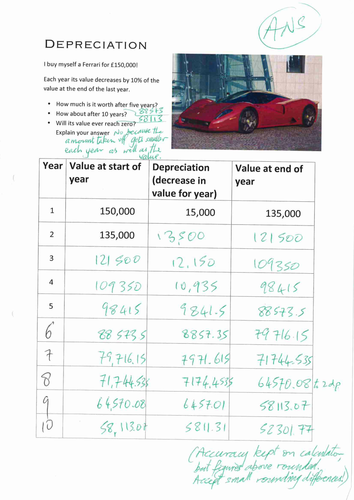 Percentage increase and decrease. Table for depreciating a Ferrari over 5+ years. (10/2/14) Second worksheet added with similar compound interest example.