122Uploads
481k+Views
490k+Downloads
Presentation and worksheet for middle ability Y8 students. (50 minute lesson.) Could be extended for students to calculate area as well.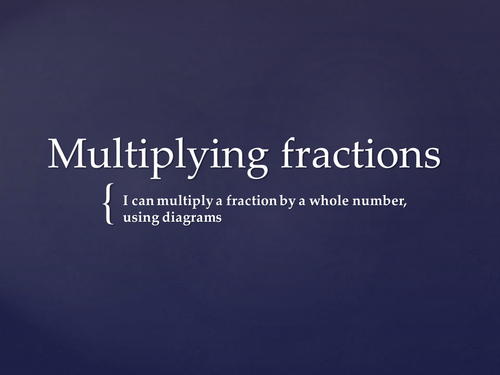 Visual demonstration/explanation of multiplying a fraction by a whole number using diagrams
Various shapes (all but one rectilinear). All have missing lengths which need to be found. Two are in mixed units. Answers given in text box. (Delete before printing!)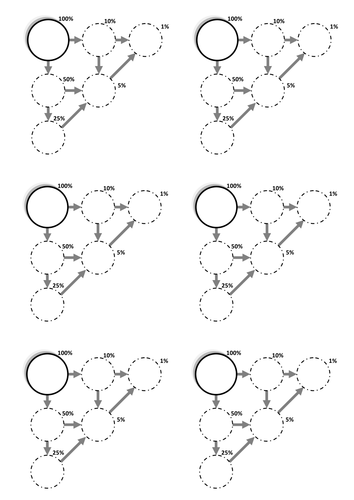 Triangle layout with clear, logical structure. Originally seen in Shahira Ibrahim's resource. Set of six blank triangles to use on one page.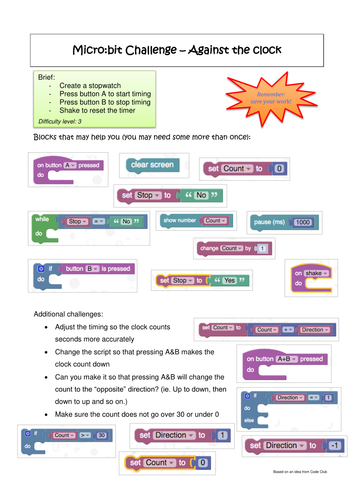 A series of worksheets for the BBC micro:bit. Each has a task brief, suggested blocks to use and some extension suggestions. Each has been given a nominal difficulty level (based on my judgment). The idea is not to give step-by-step instructions but present a set of relevant 'Lego blocks' to put together in the correct order. The blocks appear on the sheet approximately in order, but pupils will need to think about the order and may need to edit specific text or values. Where similar blocks are needed (such as strings for 'win' and 'lose'), they may only be shown once. 'Solutions 1' is a set of screenshots of my ideas on how to meet the briefs. It is not comprehensive; in particular, few of the more 'basic' solutions are shown. The solutions may not all be optimal. It is called 'Solutions 1' in the optimistic reckoning that more challenges may yet come! Example-solutions.doc is NOT a document file. It is actually a Zip of tokenised files for working versions of the worksheets which can be loaded into the BBC's online editor. (To use, download the file and change the extension from DOC to ZIP.) Do bear in mind that there may be more efficient ways to achieve the same result (not least by converting from the Block Editor to Touch Develop). This is something that bright pupils might want to investigate, especially for harder tasks or to change how long images/text display on screen. The files with CC in the name are based on activities suggested by Code Club, but using the Microsoft Block Editor (not Code Kingdoms JavaScript). [24/5/16 solutions screenshots added.]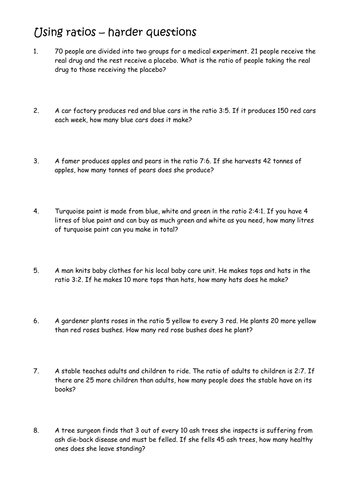 8 questions. Includes questions where the key to the answer is in the "extra" parts (the difference between the two ratios). (12/7/16) Answers uploaded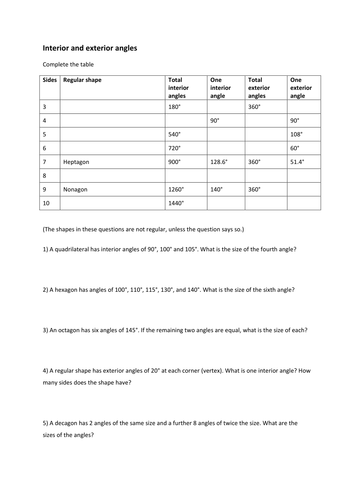 Simple complete the table and answer a few questions exercise. (12/7/16) Answers uploaded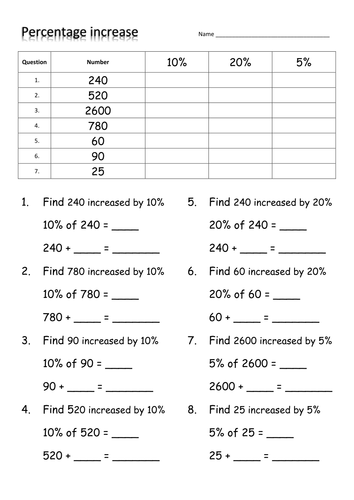 First find 10, 20 and 5% of some numbers. Then questions using these values. Finally questions with other values and with guidance on how to get the correct amount. Could be calculator, but sums should be easy enough without. [3/2/16 Second version added for pupils who need further practice. 12/7/16 Answers uploaded]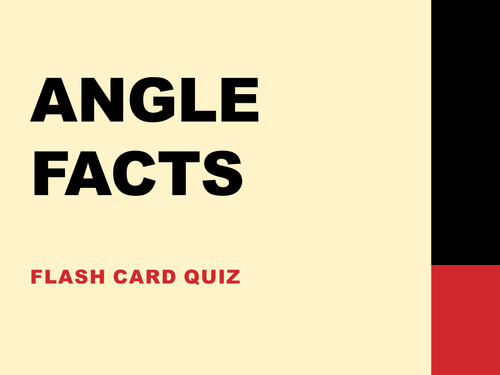 20 quick questions on angles (largely) in parallel lines. Emphasis on use of correct terminology. Could be done on mini-whiteboards, or otherwise as quiz, rather than flashcards.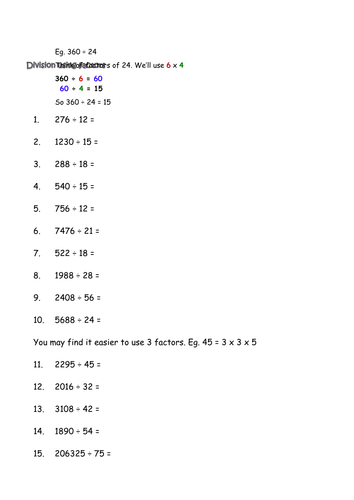 Straightforward worksheet with example of how to divide using factors and 15 questions. (This is so much easier than long division, so long as the divisor can be broken into convenient factors. Wish I had known about this year ago!) (12/7/16) Answers uploaded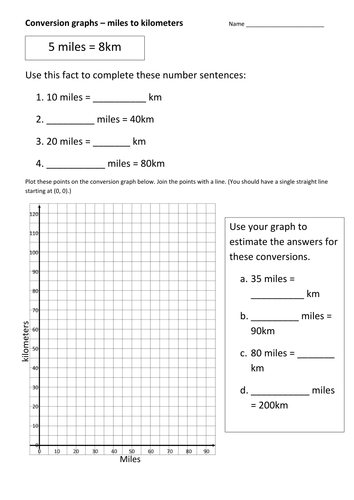 Scaffolded worksheet asking students to find 4 points, plot these on a conversion graph of miles to km and then use the line to convert 4 other values. (10/2/14) Two further examples added.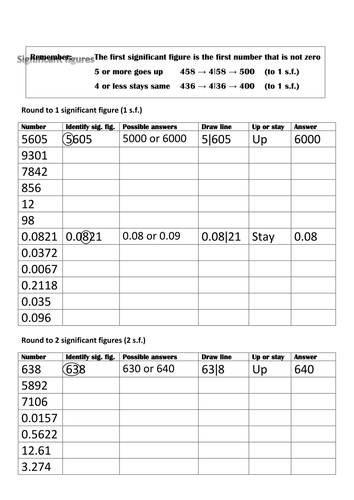 Structured worksheets on decimal places and significant figures. Plus similar style sheet (with less scaffolding) for estimating using 1 significant figure. (d.p. worksheet added 28/1/13)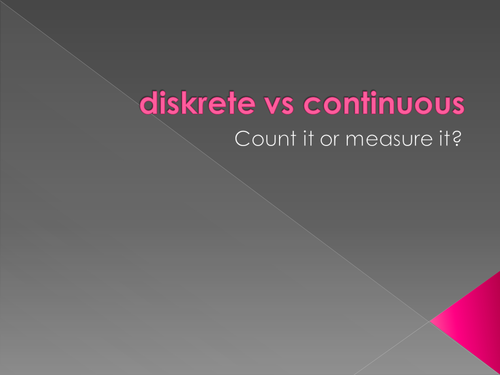 Qualitative vs quantitative, discrete vs continuous. 1. Cards to sort into two groups - may think of any way to split. 2. Flipchart to structure lesson with links to short videos etc. 3. PowerPoint quiz - identify whether discrete or continuous.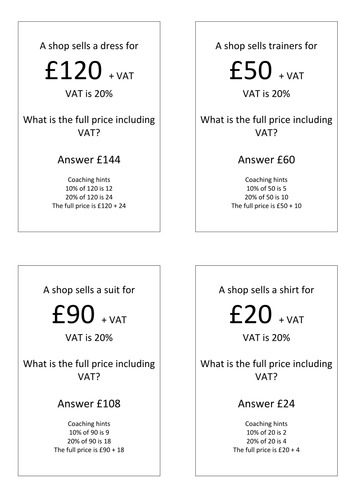 16 percentage increase problems based on 20% VAT. Originally designed as Quiz-quiz-trade cards. QQT - Everyone has a card. Form pairs. Person A asks Person B what the price of an item is after VAT increase. If Person B unsure, then Person A uses the coaching hints to help guide Person to the correct answer. The Person B repeats process on Person A. (The Quiz-Quiz part.) Now the pair exchange cards and go off to find new victims ;) (The Trade part). [25/1/16. Grammar corrected!]
Quick 10 question quiz - identify correct theorem to use to solve problem. (No solutions required.)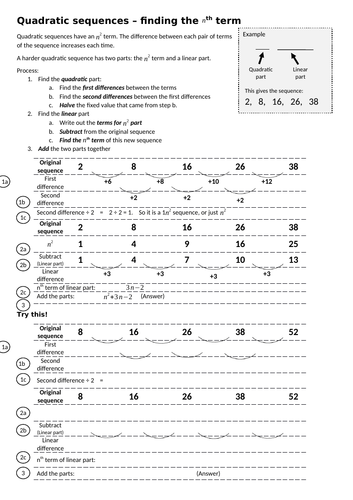 Explanation plus 4 scaffolded questions for how to find the nth term of a quadratic sequence. Answers on separate PDF.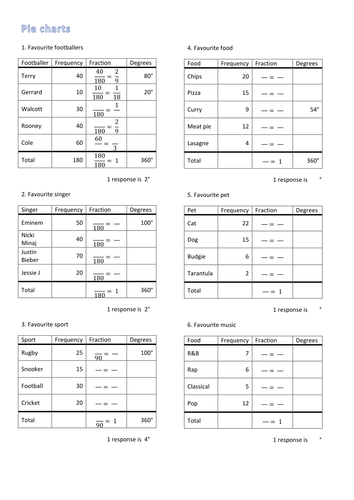 6 tables to complete as source data for drawing pie charts. All integer values.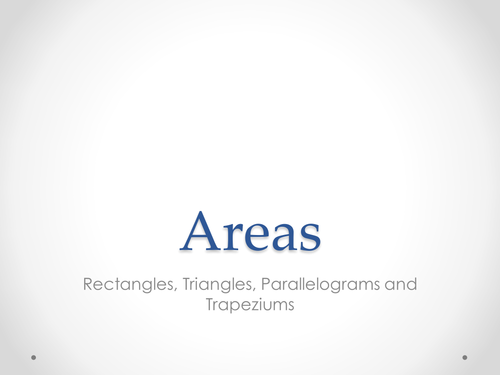 Areas of rectangles, triangles, parallelograms and trapezia. Fairly straight-forward questions on area (or using area to find missing sides). Multichoice - so can be used with flash cards.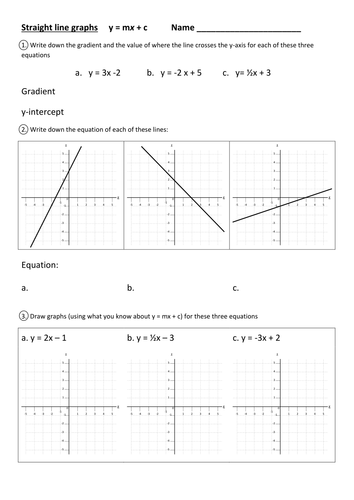 Worksheet to complete topic (or as homework). Identify gradient/y-intercept from 3 equations and 3 graphs; sketch 3 graphs using y=mx+c.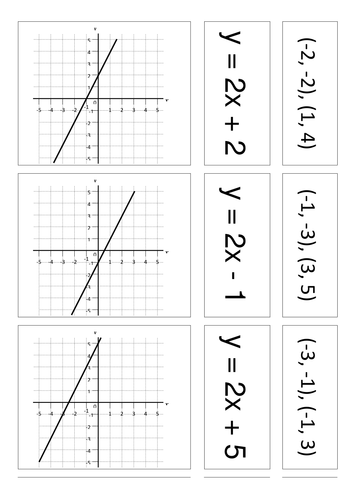 Nine sets of cards to match with graph, equation and pair of coordinates. 4 with same gradient, 3 same intercept, two negative gradient. 3/4/14 I've recently uploaded a PowerPoint on the same topic as a separate resource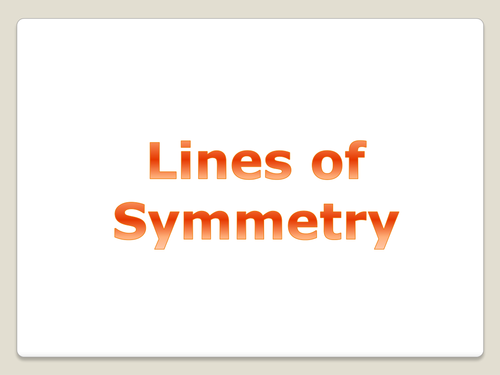 9 examples of each to show on whiteboard. Pupils write down (on personal whiteboard?) how many lines of symmetry/order of rotational symmetry. Then reveal answer on IWB. Rotations are 'animated'. Revision/plenary exercise?