Marc Scott's Shop
GCSE and A-Level material mostly for Physics and Mathematics.
29Uploads
4k+Views
58Downloads
GCSE and A-Level material mostly for Physics and Mathematics.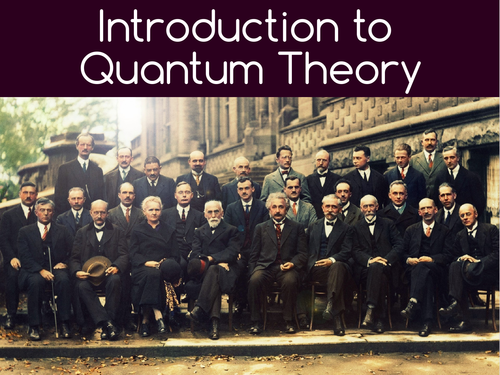 Introduction to quantum physics PowerPoint. Introduces why quantum physics came about and why it was necessary to invent. Questions on Planck's formula E=hf.
Worksheet on material physics. Stress, Strain, Young's Modulus, Types of Material, Stress-Strain Graphs. A-Level, suitable for all major specifications/exam boards.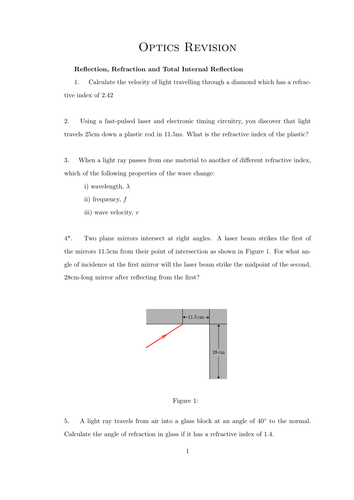 Mixed Optics and Lens Questions (A-Level). Diverging, Converging Lenses, Focal Length, Magnification, Ray Diagrams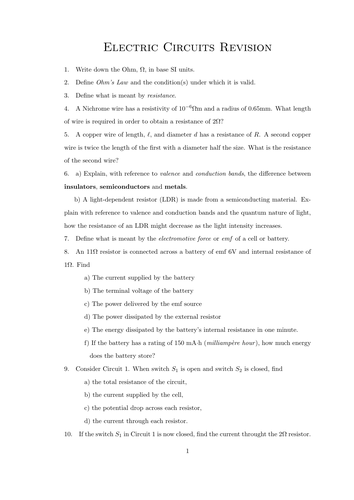 Electric Circuits questions. Resistors in series, parallel, Kirchhoff's laws, Potential Dividers.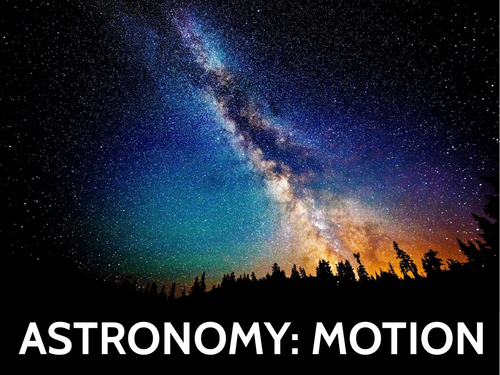 A PowerPoint presentation on the motion in the universe. Covers: organising the Universe, the Solar System, Comets, Orbital Speed equation and gravitational force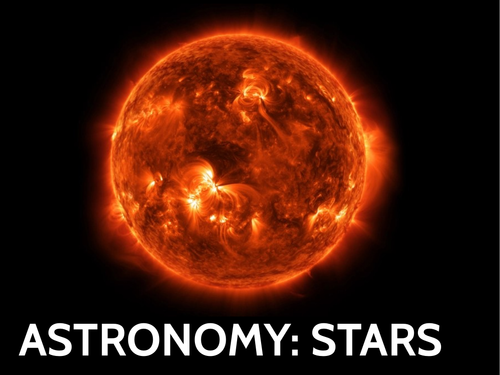 GCSE Astronomy PowerPoint: Stars. Contents include: life cycle of stars, HR diagram, Color and Temperature of Stars, Absolute Magnitude.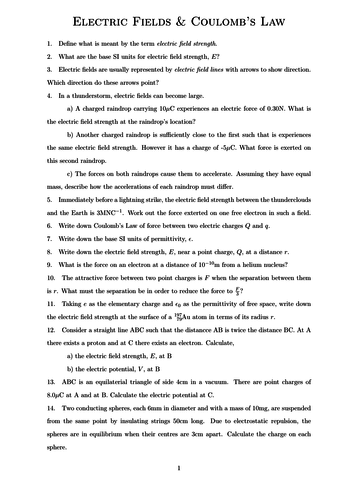 Electric Fields Worksheet. Coulomb's Law, Coulomb Potential, Radial and Uniform electric fields and applications.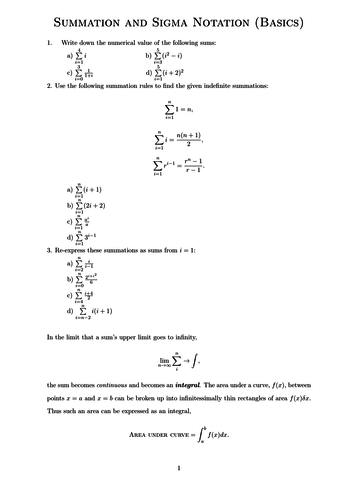 A-Level Mathematics worksheet for summations, leading to integration.
Worksheet on Nuclear Fission for GCSE and/or A-Level. Contains: Nuclear Chain Reaction, Uranium Enrichment, Nuclear Reactor. Suitable for use for all specs OCR AQA Edexcel etc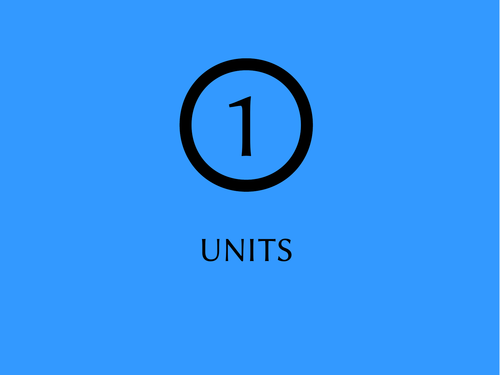 Powerpoint introducing SI units and conversion to fundamental SI units for A-Level Physics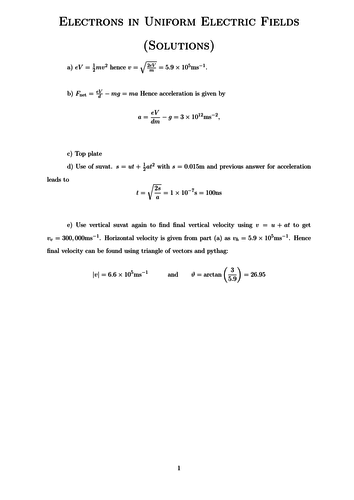 Electrons in Uniform Electric Fields Worksheet. Does what it says on the tin.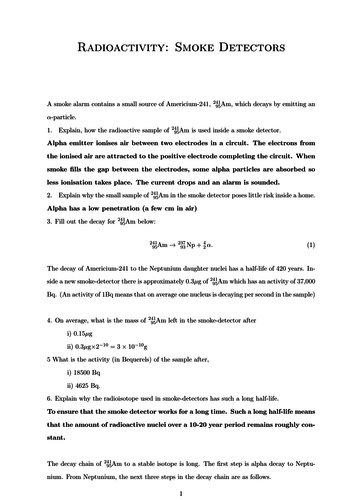 GCSE/ A-Level worksheet on radioactivity and how a smoke detector works. Includes questions on half-life and nuclear decay.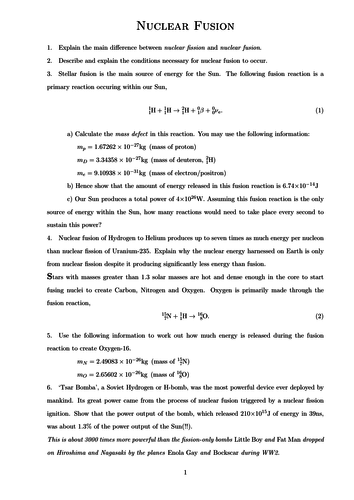 Nuclear Fusion worksheet covering (inc. E=mc2 and mass defect)