Worksheet on Nuclear Fission for GCSE and/or A-Level. Contains: Nuclear Chain Reaction, Uranium Enrichment, Nuclear Reactor. Suitable for use for all specs OCR AQA Edexcel etc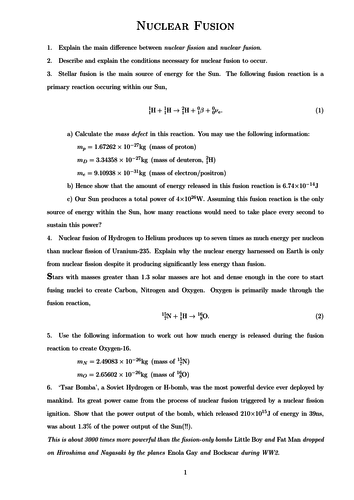 Nuclear Fusion worksheet covering (inc. E=mc2 and mass defect)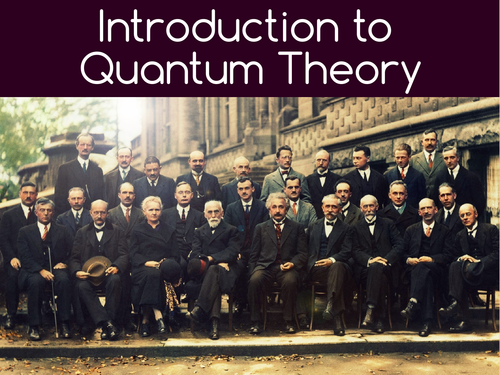 Introduction to quantum physics PowerPoint. Introduces why quantum physics came about and why it was necessary to invent. Questions on Planck's formula E=hf.
Worksheet on material physics. Stress, Strain, Young's Modulus, Types of Material, Stress-Strain Graphs. A-Level, suitable for all major specifications/exam boards.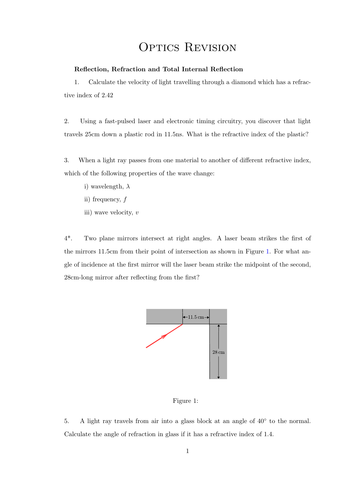 Mixed Optics and Lens Questions (A-Level). Diverging, Converging Lenses, Focal Length, Magnification, Ray Diagrams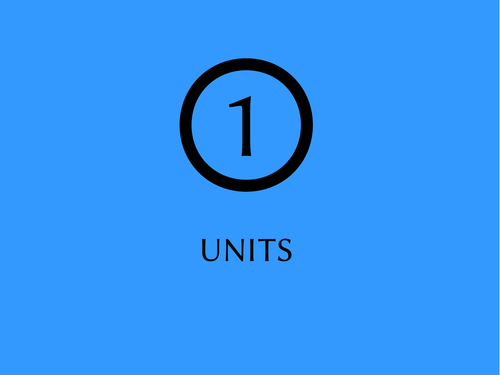 Powerpoint introducing SI units and conversion to fundamental SI units for A-Level Physics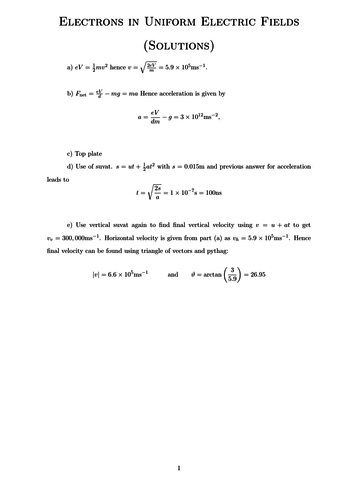 Electrons in Uniform Electric Fields Worksheet. Does what it says on the tin.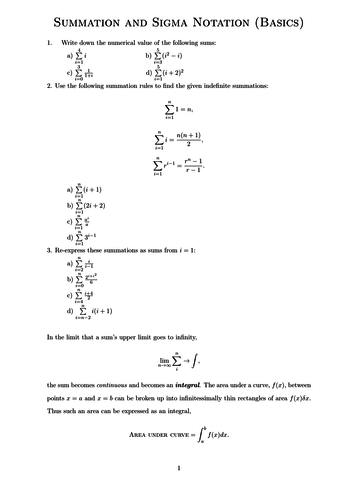 A-Level Mathematics worksheet for summations, leading to integration.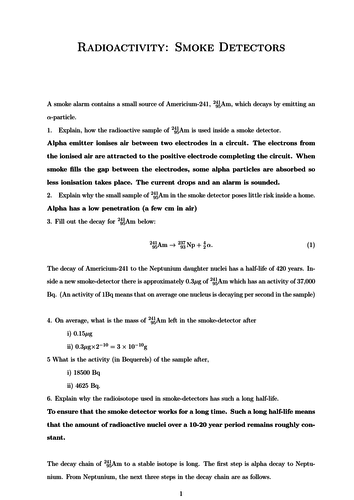 GCSE/ A-Level worksheet on radioactivity and how a smoke detector works. Includes questions on half-life and nuclear decay.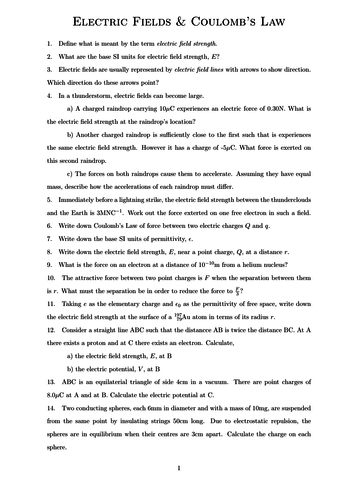 Electric Fields Worksheet. Coulomb's Law, Coulomb Potential, Radial and Uniform electric fields and applications.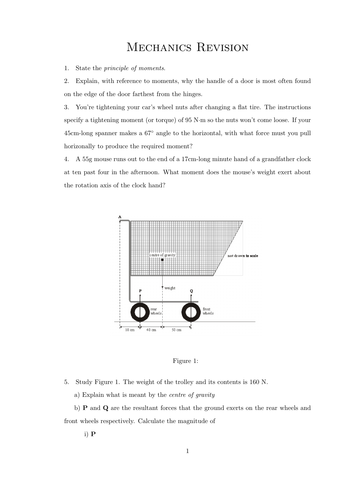 Worksheet to revise moments and the principle of moments in tricky situations. Good exam practice.