A ceramics project in which students study the African American tradition of Face Jugs, focusing on the potter Jim McDowell and then design and make their own ceramic face jug. Some prior learning in the hand-building of ceramic forms is needed. The downloads include 3 editable lesson plans supported by two Power Point Presentations with links to three Youtube videos and also seven pictures to use as starters.
Four worksheets with images of eyes, ears, mouths and noses for students to practice on when theyre doing portrait projects. Ideal for Independent Learning Tasks and as lesson starters.
A series of three editable lesson plans and a power point presentation. Pupils analyse the work of Hundertwasser and then design and produce a set of prints in response. Suitable for KS3 and more able KS2 pupils
A lesson which teaches pupils about the difference between shades and tints of a colour. The pupils go on the make an abstract, geometric painting which shows their understanding and develops their skills.
A project which examines the work of Frank Stella and then produces a mixed media collage/sculpture which is based on research and drawings of tropical birds. The project is particularly suited to able students and can be done in year 9 or as a GCSE unit of work. GCSE Assessment Objectives 1,2,3 & 4 are all covered. Included in the seven downloads are a Power Point Presentation, Scheme of Work, 2 resource handouts to get the students started and 3 adaptable lesson plans.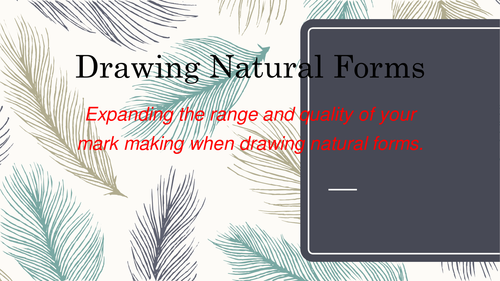 A KS3 lesson plan with presentations and a work sheet. The plan comes complete with a starter, a Power Point presentation which takes the lesson through each stage and a work sheet.
A power Point Presentation, lesson plans and a handout for a KS3 project in which students produce a detailed pen and ink drawing after examining and researching the work of Henri Rousseau.
A Power Point presentation and lesson plan about Piet Mondrian focussing on "Broadway Boogie Woogie" and then tracing the development of his iconic style. The practical activity that follows involves students making a collage in Mondrian's style
A KS3 Art project about Aerial perspective. Including a Power Point Presentation, class handout and three flexible lesson plans. Students are made aware of how aerial perspective is used in art and then produce a drawing and a painting.