Medwaychemistrytutor's Shop
5Uploads
102Views
35Downloads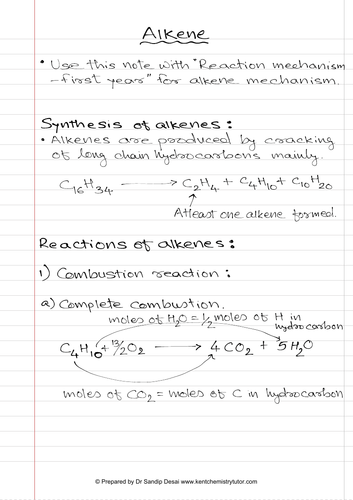 This resource involves notes useful for Alkene chapter focusing on… -Fundamental ideas for the topic -Exam techniques -Question and model answer expected by examiner -Avoiding some common mistakes
This includes 258 A4 pages of handwritten notes which would help student to understand the topic in manageable way. I have updated this resources over the 12 years to fine tune it and many students have benefited getting A and A* using this resource.
I have compiled notes which I use to teach my A level students for naming of organic compounds. This includes techniques to name almost all the functional group at A level. I have also highlighted the common mistake which should be avoided. Dr Desai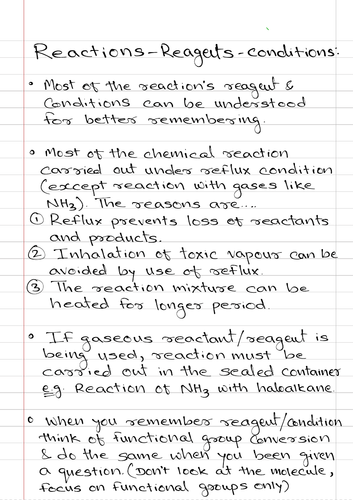 Remembering reagents and conditions could be nightmare for some students at A level. I have put them together with justification to use of reagent, which help students to remember easily.