La boutique de Madame Cocquet
Native French speaker creating KS3 and KS4 French resources.
13Uploads
2k+Views
1k+Downloads
Native French speaker creating KS3 and KS4 French resources.
Follows the vocabulary from Studio 1 and 2. Includes 4 sentence builders aimed at KS3: countries accomodation transports activities Please leave a review :)
A sentence builder to use as a base to work on the topic of environment at KS3. Cover image CC Zamurovic Brothers.
This resource is aimed at Y10 (or end of Y9). In this lesson, students learn how to describe a photocard for the speaking exam. I scaffolded every single step of the description of the photo-card as it is a lesson I have sent for home learning. I hope it can be useful for some of you! :) (I used stock images)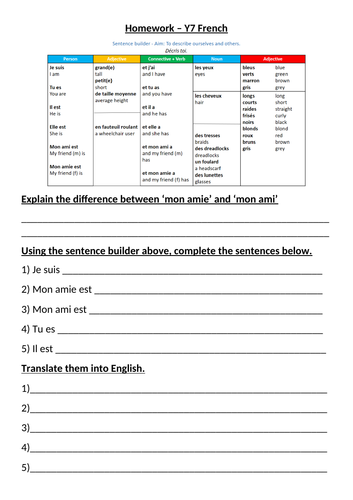 A simple/quick homework to work on physical description. You can alternatively use it as cover work.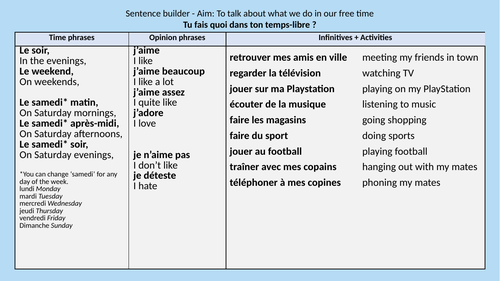 Sentence builder following the vocabulary of Studio 1.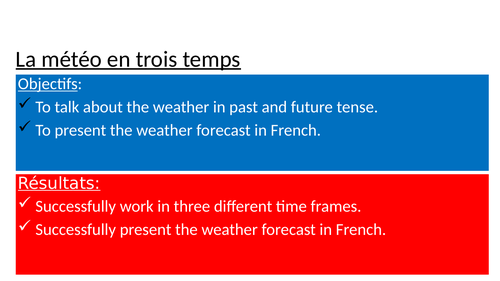 Here's a full lesson on the weather in the past/present/future. It includes some work on time phrases, all the necessary vocab, some mini-white board practice, and an activity on the weather forecast than can then be presented in front of the class for some speaking practice.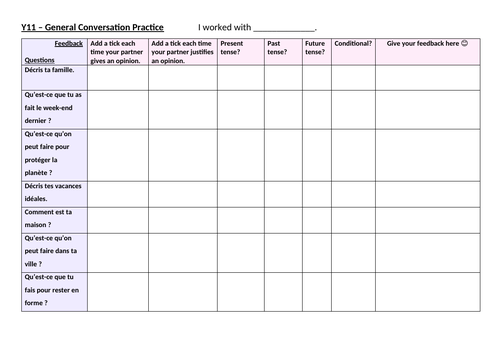 General conversation practice for Y10/Y11 students. One sheet per student, who should be paired-up. You can very easily adapt this resource into Spanish/German/Welsh/any other MFL and with your own questions. Please, leave a review if you use it.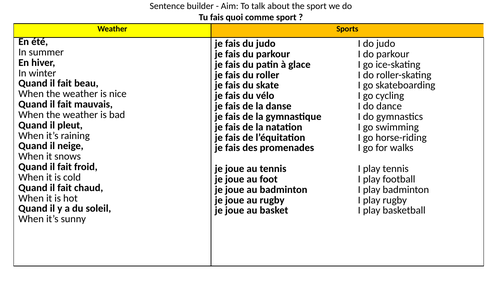 A sentence builder I use in Y7 French. It follows the vocabulary from Studio 1. Please leave a review if you can, I would be grateful :)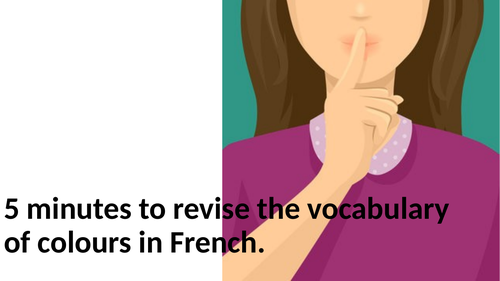 Two slides that I use once a week with every single one of my class. May save you some time :) Can be used for any language. 1 slide on the board as they enter, so they know exactly what to revise and they know that they must be silent. 1 slide vocab test /10. Answers appearing one by one.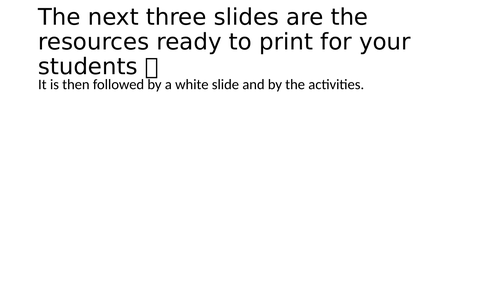 A couple of activities that can last for about half an hour to work on food but instead of focusing on French food, we have a focus on Senegalese food. There is a video and some pictures of food with a description of what they are.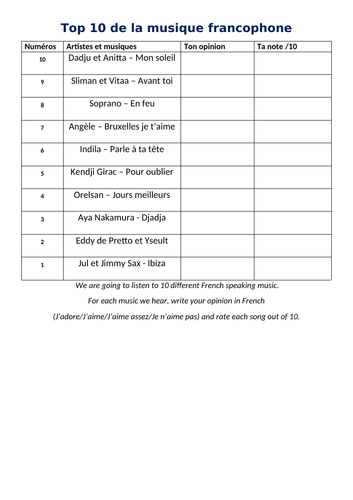 A PowerPoint and a 'worksheet' that I created for my Y7 French. It was really well received by the students, who now have some French music onto their Spotify playlists they said! I obviously do not own any of the music presented here, I just compiled some modern music that I thought the students would like. Please let me know how it went with your class and leave a review :)
A sentence builder that goes with Studio 3 green/red to speak about what we are (not) allowed to do. Cover image CC Flamingo Images.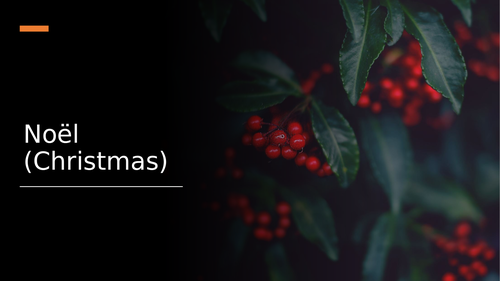 Christmas lessons I have created for my Y7 and Y8 students. Simple, I know, but if it can help you out, feel free to use! The worksheet goes with the video. The correction is included on the PowerPoint.