5Uploads
980Views
315Downloads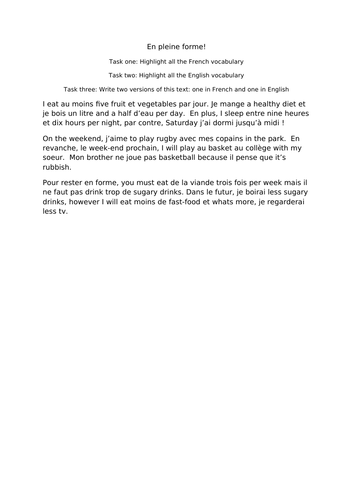 A tangled translation on the topic of healthy living. It is a word document so can be edited easily.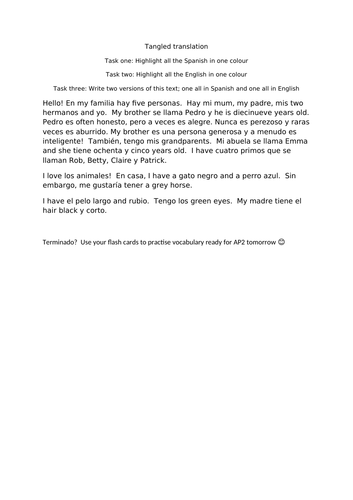 An editable tangled translation that includes: Family Age Personality adjectives Animals Colours Present tense verbs Me gustaria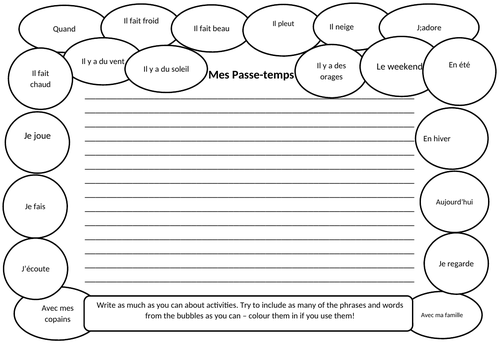 Not my own idea but one I use often with my classes. Excellent scaffolding for lower ability groups. Vocabulary in bubbles can be changed so suitable for all languages/topics. I would love to see how you have used it so please tag me on twitter if you use it! @MisshopkinsMFL and please leave a review if you have found it useful!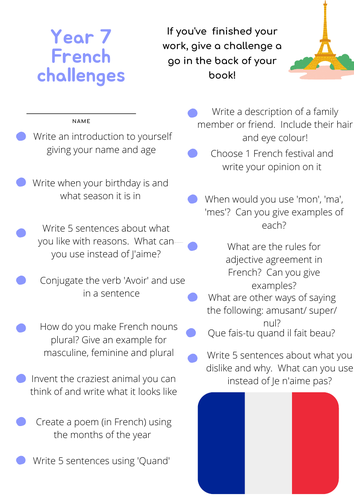 These challenge sheets are designed to be completed if students have finished their work. This is a PDF and therefore not editable.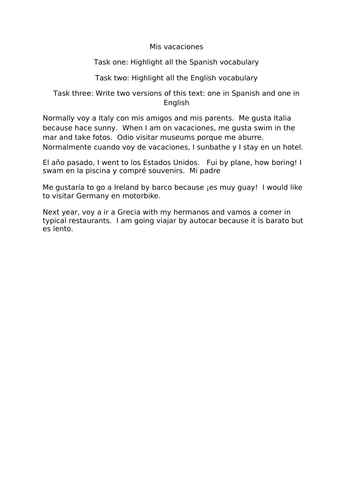 A tangled translation to practise holiday vocabulary in past, present, future and conditional tenses. It is a word document so editable.