Save you time!
Resources which are easy to use and encourage high achievement.
42Uploads
78k+Views
33k+Downloads
Resources which are easy to use and encourage high achievement.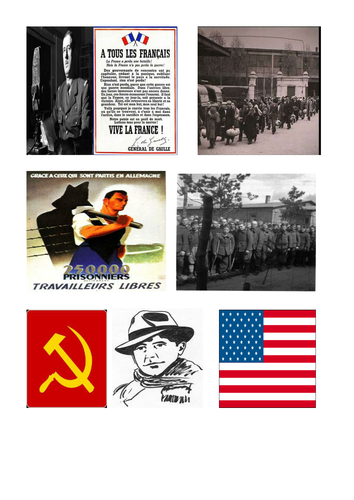 Resource to help students identify and evaluate factors prompting the French to join the resistance in WWII. Page 1 has picture prompts representing key events / figures for students to identify. Page 2 has identification, description and evaluation (rate importance) tasks. Page 3 is a worked example of completed outcome.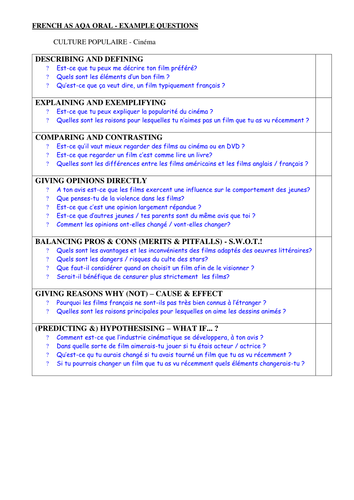 Topic-based sheets of example questions for AS AQA speaking examination. Each sheet relates to one topic area and contains a range of question types / purposes.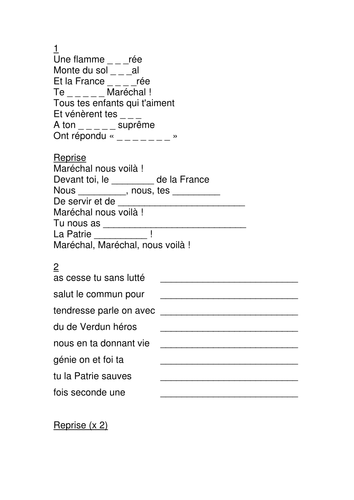 Worksheet based on the words of the Vichy song about Petain; some gap-fill, sentence ordering, needs audio (find it online)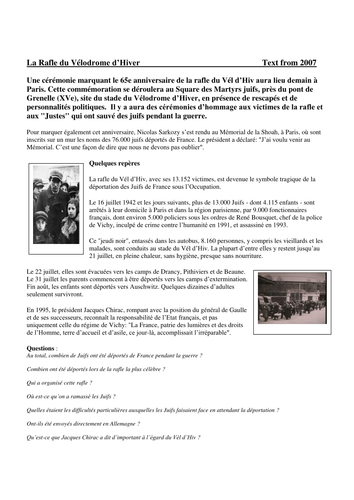 Text in French about the horrific mass round-up of Jews to Velodrome d'hiver in Paris in WWII. A selection of propaganda posters from Occupied France which can be used to prompt discussion Words to the resistance song <Chant des partisans> with follow-up questions; needs audio (can de found online)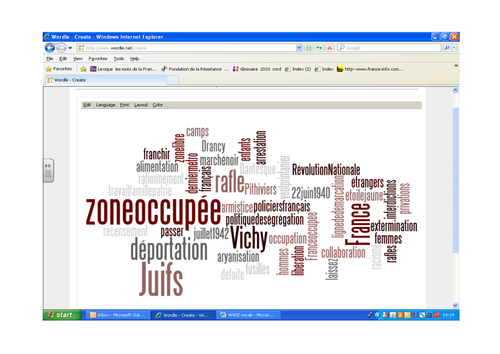 Wordle of vocabulary related to Occupied France topic, can be used for revision, as an oral prompt or for testing.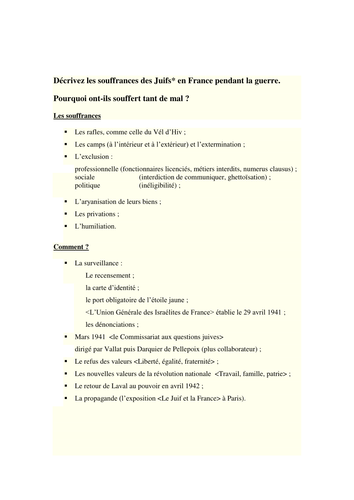 Notes on the sufferings of the Jews in Occupied France during WWII. Oral task prompt for discussion / revision of life in Occupied France in class or with assistant. Sheet gives instructions for students and historical roles to play; the boxes can be used for notemaking and / or cut out to make role cards.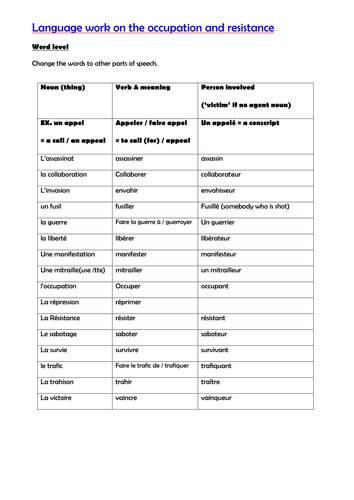 Language worksheet with parts of speech and passive voice tasks using resistance vocabulary