MHA SHOP
TEACHER OF BUSINESS & ECONOMICS
12Uploads
572Views
239Downloads
TEACHER OF BUSINESS & ECONOMICS
These are one sheet knowledge organisers for each of the components of Theme 1 for Pearson's GCSE in Business. There are five within this set, together with an overview analysis grid for franchises. These are used for our classes and their self-quizzing read, cover, write, check homeworks each week. Additionally, I have included a further five slides with the definitions removed for students to re-write key terms. This key resource has become the backbone of our GCSE teaching & our student's knowledge is highly impressive.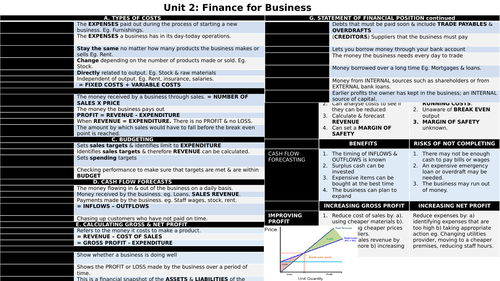 NQF BTEC L2 UNIT 2 FINANCE IN BUSINESS KNOWLEDGE ORGANISER This is a complete revision resource for this demanding exam. This can be used for homework throughout the entire course as student's can read, cover, write, check the terms and calculations necessary to pass the exam.
These mind maps are used together with the knowledge organisers to enable students to structure their revision for each module for both of this summer's exams.
These are revision resources which our student use together with the knowledge organisers & personalised learning checklists to review each modules learning. They're often used for the last 15-20 minutes of a double lesson.
This is a knowledge organiser with all of the key terms for Unit 3, modules 3.1-3.5. It is used every lesson and for homework in revising key terminology. It is a more accessible, revision resource than simply using a guide. A vital resource for exam success.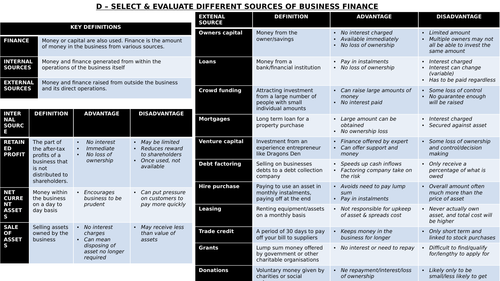 NQF BTEC Personal & Business Finance Unit 3 Knowledge Organisers Revision Pack A fabulous pack which covers all Learning Aims A-F. This resource has proven invaluable to our students revising for this tough exam.
This knowledge organiser covers all of the essential key terms from the Year 10 Unit 1 content. This resource has become an integral focus of our students' work and revision at home and in class.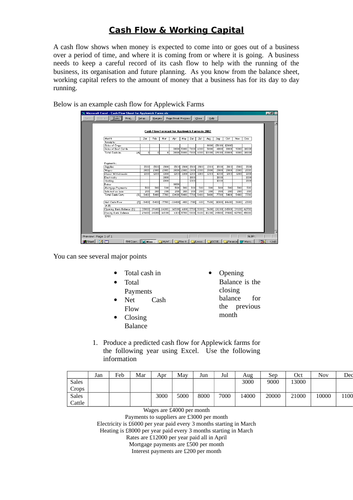 An excellent IT based resource for calculating cash flow. Once complete students can then go back through the forecast highlighting key problems & make recommendations together with producing a brand new forecast from their suggestions.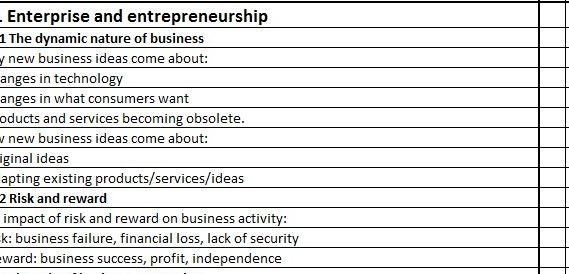 This is a complete learning checklist for the entire GCSE business course. This resource can be broken down into the constituent units to focus revision on particular tasks e.g. 1.2, 2.3 and so on. A vital support aid for ensuring effective revision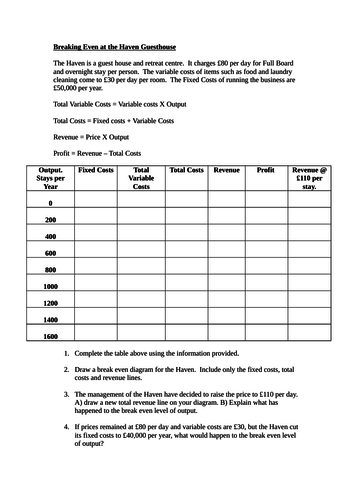 This activity involves calculation of costs, revenue & profit. Illustration of a break even graph and corrections to the graph based upon changing cost & revenue predictions.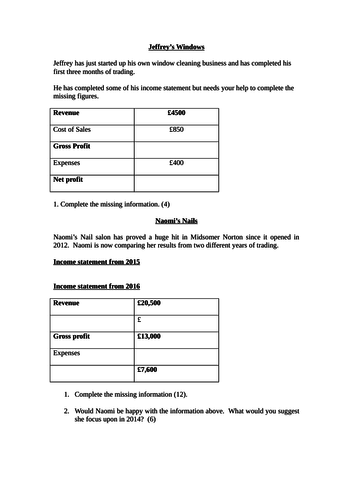 Income statements - calculating gross and net profit. Activities based upon income statements.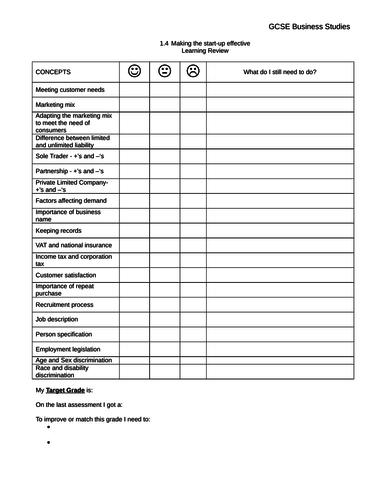 For students and teachers for preparing revision for the multiple choice questions on Paper 1, Edexcel GCSE.