23Uploads
5k+Views
3k+Downloads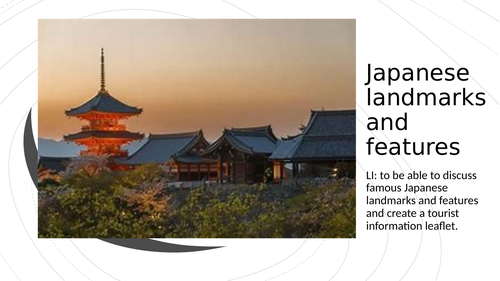 LI: to be able to discuss famous Japanese landmarks and features and create a tourist information leaflet. interactive lesson discussing many important japanese landmarks are discussed in depth, includes short video links and has the space to create your own SC at the end on the task page. task at the end = Create a touristic information leaflet…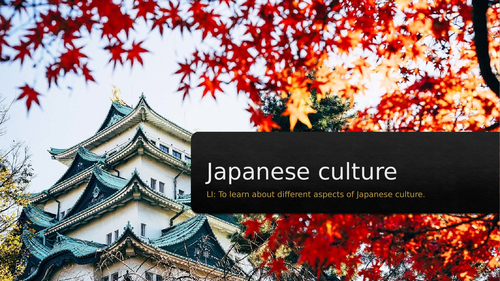 LI: to learn about different aspects of japanese culture. discusses in depth different aspects of japanese culture - dress, food, festivals, currency etc. this can be used as a stand alone lesson or as part of a japanese topic (as I did)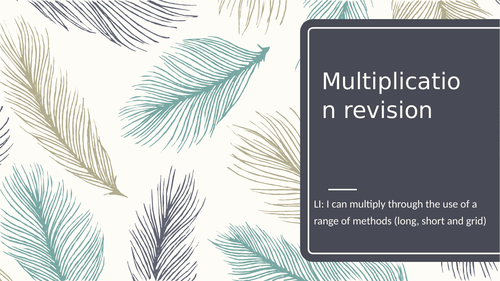 LI: I can multiply through the use of a range of methods (long, short and grid) short powerpoint to revise different methods of multiplication - can be used with KS2 children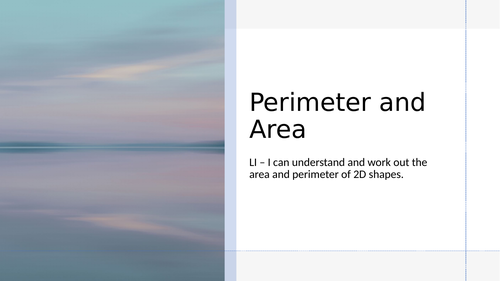 LI – I can understand and work out the area and perimeter of 2D shapes. this is a bit of a revision lesson - discuss what we already know then go over some examples together as a class and finish with a discussion of what we've learned.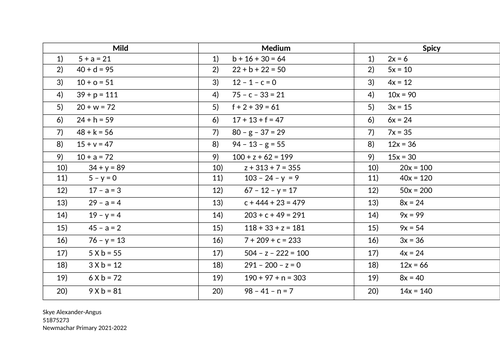 algebraic equations worksheet grid with mild, medium and spicy questions to challenge/differentiate your childrens work tasks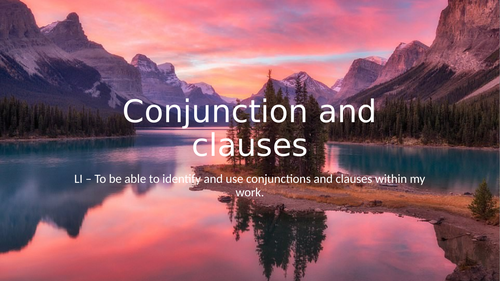 LI – To be able to identify and use conjunctions and clauses within my work. very short powerpoint just briefly explaining what conjunctions and clauses are. I used within a P7 class, however could be introduced from an earlier stage.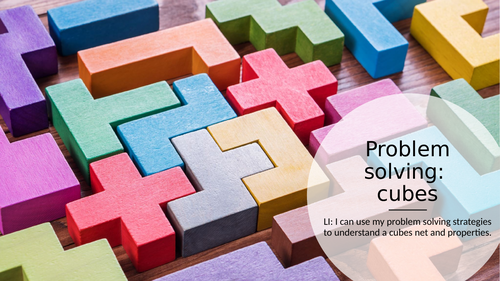 a powerpoint lesson teaching what a net is and going over some rubiks cube information as a fun aspect. i followed up with net work sheets and a rubiks cube quiz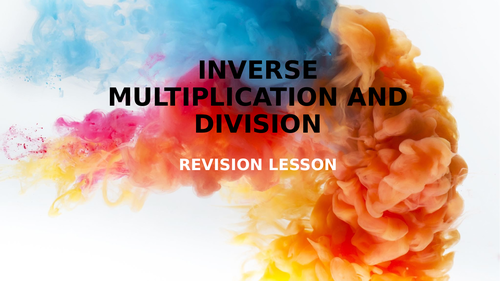 revision powerpoint for KS2 - discussing what we already learned, going over inversion triangles and some examples. LI - I can successfully complete inverse multiplication and division sums.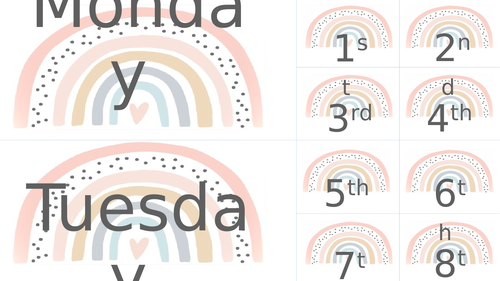 neutral/pastel coloured rainbow days of the week, dates, months of the year to create a visual class timetable created with cursive writing - may need edited for younger years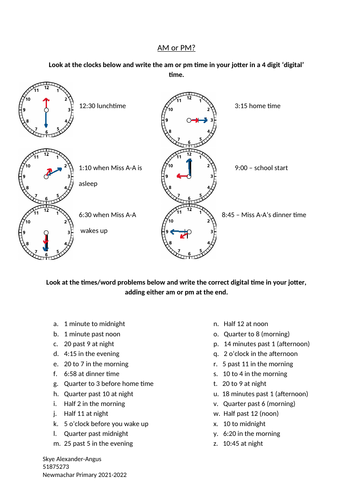 worksheet with visual clocks as well as word questions - for children to work out if the time is going to be AM or PM used with P6's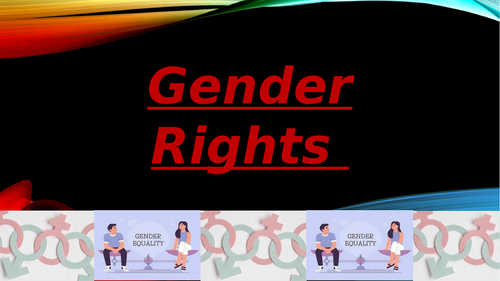 this is a powerpoint for a lesson on gender rights/equality. some slides have bullet point info, where you may need to give a bit more info, however overall this is a good outline/guide for a introduction/whistle stop tour of the issues.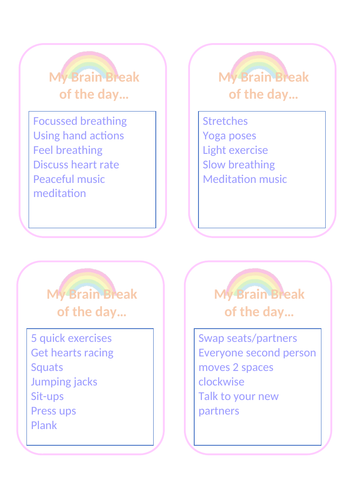 6 brain break ideas for classes of any age and stage easily adaptable short little 5 min tasks to give you and your class a little brain boost when they are getting aggitated not focussing on work 100%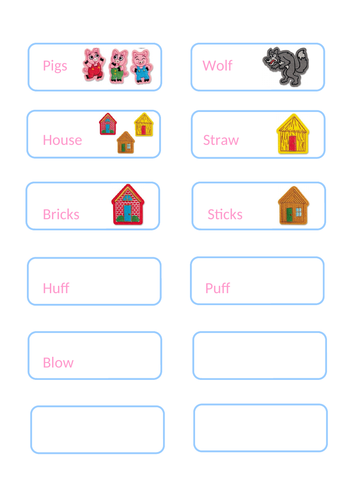 vocab cards to go with the three little pigs book - with pictures ideal for nursery/primary 1 - to aid with reading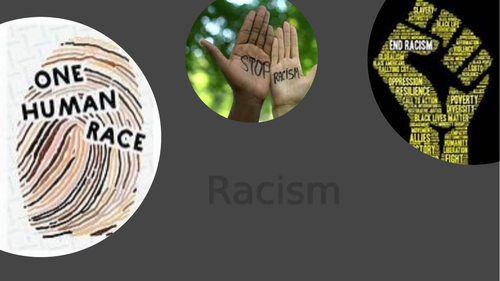 explains what racism is, the impact/effect it can have (including video from little boy) also speaks about Kamala Harris as being an influential person to fight against racism I used this with a Primary 6 class, but would be suitable for P5-7 i would think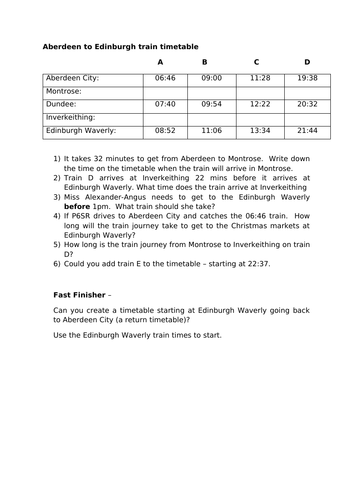 this worksheet has a 'train timetable' with gaps for children to learn how timetables work as well as a fast finisher at the end used with P6's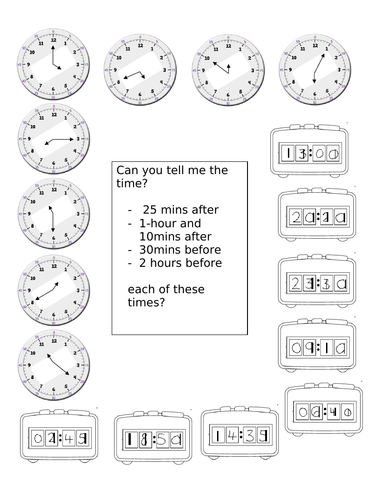 worksheet with visual analogue and digitals clocks for children to work out the interval times used with P6's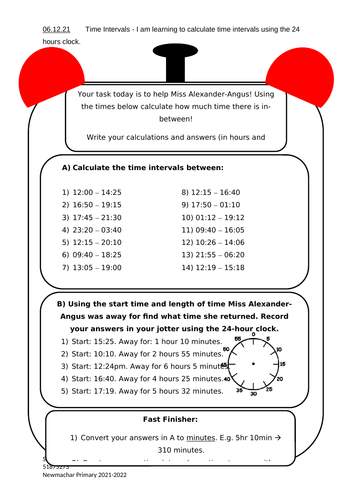 time intervals worksheet with different activities including a fast finisher used with P6's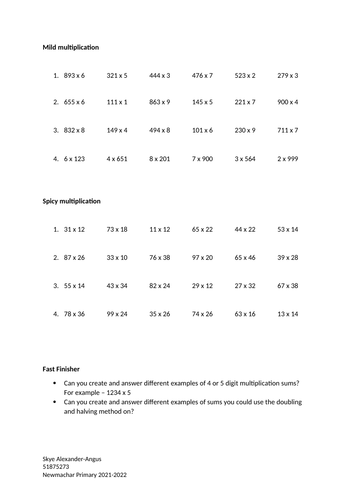 A worksheet with mild multiplication sums as well as spicy multiplication sums - ideal for homework/challenge Also has a fast finisher task Used with P6's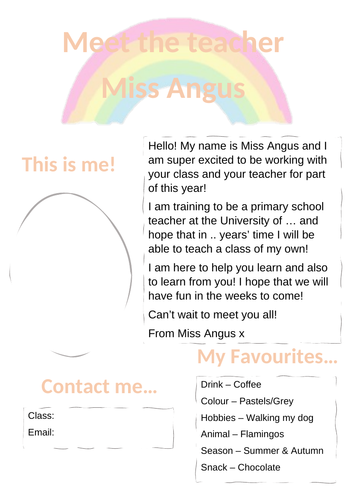 A4 meet the teacher poster - fully editable - can be used on placements etc too Helpful for children to see that you are a human too with hobbies and favourite snacks etc - as a teacher we get to find out about every single child in the class' life - so lets let them know about us too! This will make them feel more comfortable especially if you're a new teacher or a student teacher like me!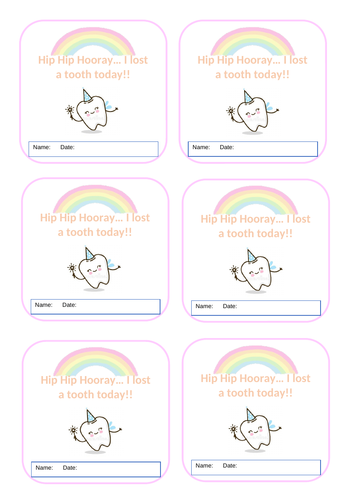 6 cards per A4 sheet. can be edited if you wanted - change the picture/theme etc thought they would be handy for when children lose their teeth in school! pair this card with a tiny plastic bag (for the tooth) and you're good to go!