14Uploads
17k+Views
8k+Downloads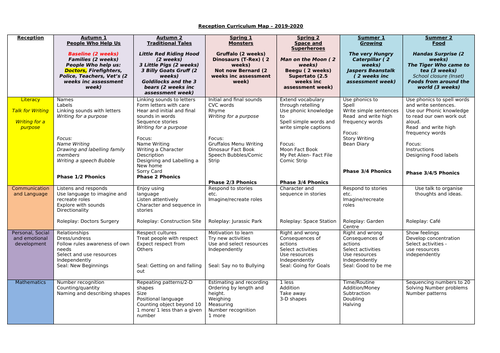 This is the curriculum map I have created for my Reception class and my parallel teachers. It gives an overview of the topics that we will be covering throughout the year, term by term. Nothing is set in stone, its there as a guide. You can edit this to meet your topic needs etc…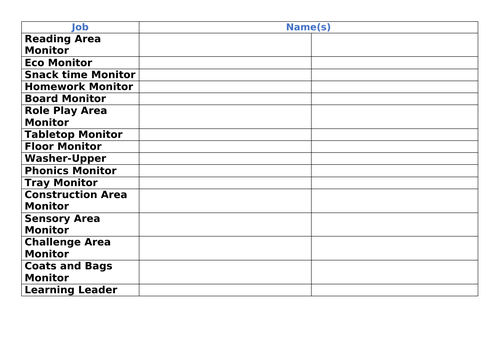 Page 1 is an overview to keep by your desk - laminate it and change it when needed. The second is different cards to laminate. print off childrens photos or names and put them onto each job.
This introduces the 'S' sound in phonics, use this to help children sort with initial sound matching, help them to segment and blend by segmenting the word and getting them to listen and then blend rather than reading which may be too early. Children can then match the word to the picture. Teach children how to form the letter s. Teach children the tricky word I. And end with a self-assessment. - A good structure for a phonics lesson created by someone who trains teachers in learning hoe to deliver phonics lessons.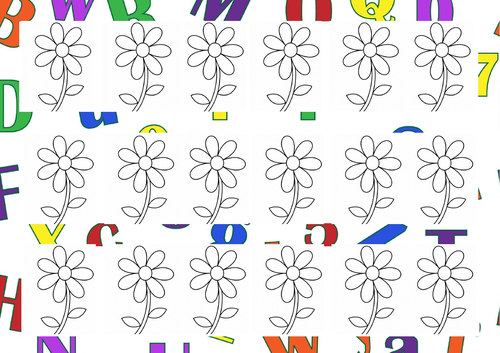 Please print this resource onto A3. You can use this for colour matching and pattern making. Use Pom-poms to create patterns.
A recap satp phonics lesson, recap on what the sounds are, how to form them. Attempt reading some cvc words. And the tricky words I and no. Teach children how to write a word and self assess at the end.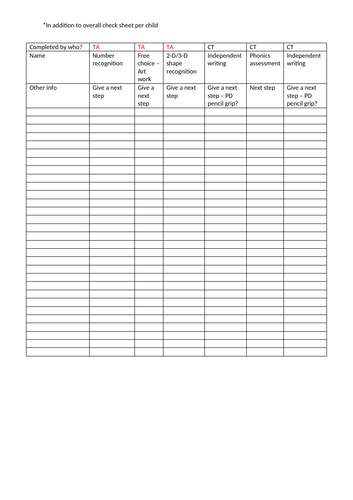 What i use as part of my baseline -a checklist for each child all areas except maths and literacy -a check list grid of evidence i want to collect and who will be completing those activities a general overview tick sheet for spontaneous observations maths baseline for 2-d shapes, 3-d shapes and number recognition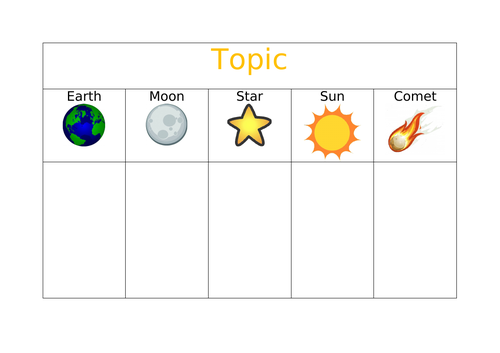 A simply display for groupings carpet spaces literacy maths topic Laminate each sheet and write childrens names into each group, that way you can amend and change when needed.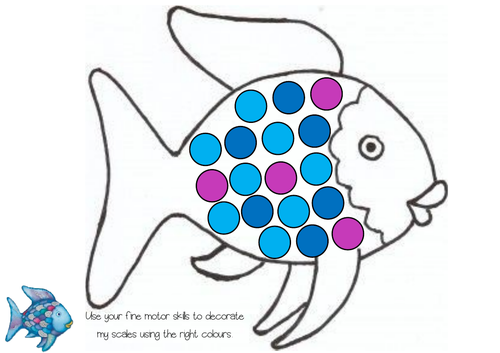 Children can use coloured pom poms or counters to place ontop of the patterns on the rainbow fishes scales.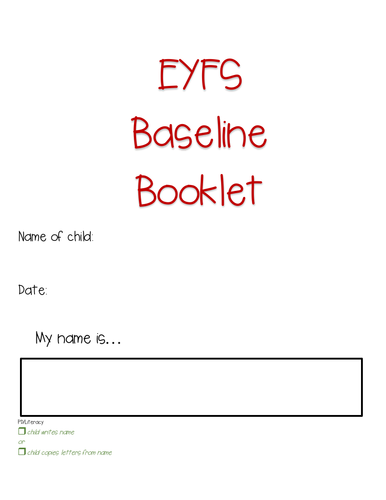 This is a reception based baseline booklet that I will be using in 2020. You can tick objectives when they have met them, Take it at the childs pace.